The COVID-19 pandemic has affected people in so many ways. It has completely changed the way people live and deal with social interactions. A recent study has even correlated the effects of COVID-19 on mental health towards the increased cases of substance abuse and anxiety disorders.
This post aims to determine some of the long-term and short-term effects of COVID-19 on mental health and figure out ways to cope despite living in a time wherein quarantines, lockdowns, and physical distancing have become a norm.
Table of Contents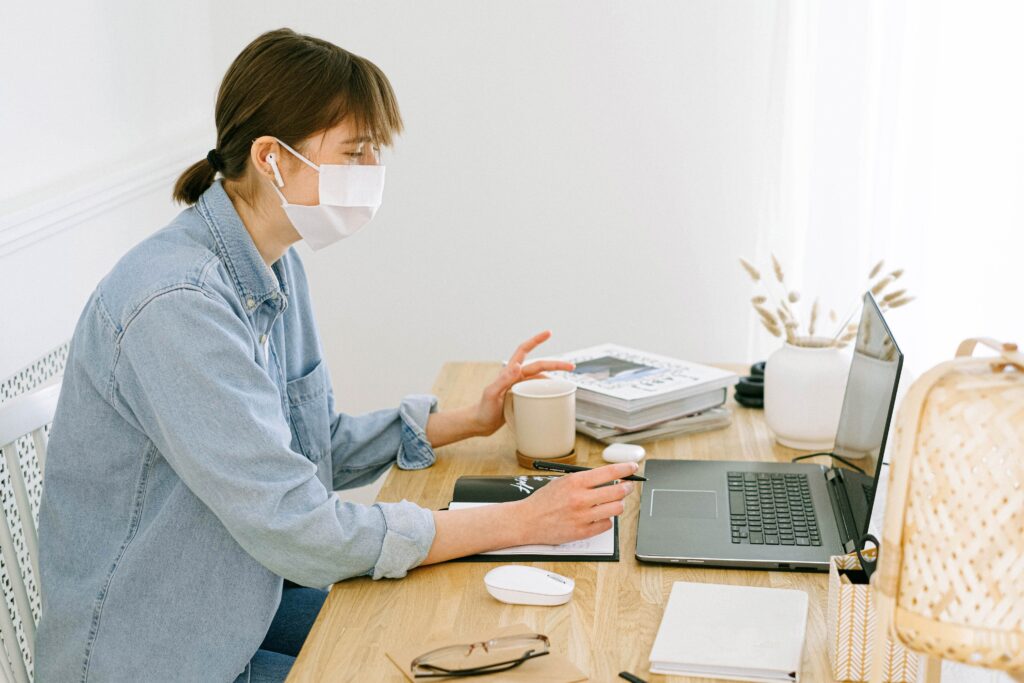 How COVID-19 Has Affected Mental Health
The ongoing COVID-19 pandemic is causing people to feel anxious, worried, and stressed. Many people are also grieving the loss of their loved ones who succumbed to the deadly illness. Meanwhile, others are struggling to keep their mental health in check while facing the uncertainty of tomorrow without a job or stable source of income. On top of this, people across the world also have to go through the ongoing ordeal of quarantines and lockdowns, leaving many to feel isolated and detached. Simply put, how COVID-19 has affected mental health is quite drastic. It is a serious matter that should not be taken lightly.
What Are the Effects of COVID-19 on Mental Health?
The effects of the COVID-19 pandemic on mental health can significantly affect a person's quality of life. It could lead to people feeling constantly anxious, stressed, and worried. The constant feeling of fear could potentially lead to compulsive disorders such as hoarding, obsessive cleaning, and ruminations. There's also the risk of experiencing emotional detachment due to long-term social isolation. Being quarantined for long periods could cause certain people to feel a great deal of loneliness and frustration.
Another notable effect of the ongoing COVID-19 pandemic on mental health is grief and the inability to cope with loss. People whose loved ones have succumbed to the deadly illness, as well as those who lost their jobs, are at risk of developing chronic mental problems, including anxiety and depression.
Importance of Mental Health During COVID-19
Along with maintaining health and safety protocols, it is also a must to keep your mental health in check as it can significantly affect the way you feel, think, or even act. It affects the way how you react and deal with life's daily challenges. It affects how you deal with people around you as well as your overall outlook in life.
By keeping your mental health in check, you develop a sense of awareness. It also helps you recognize the warning signs and address mental health issues before they develop into something more serious. By giving importance to your mental health, you can develop ways to cope and seek help when needed.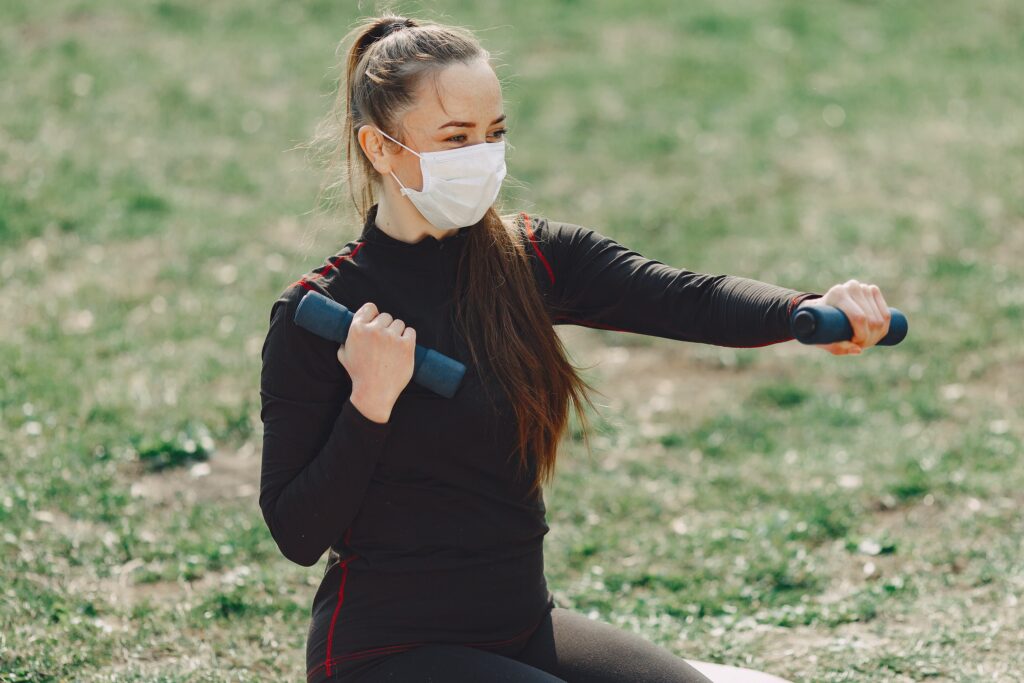 How to Maintain Your Mental Health During COVID-19 Pandemic
The effects of Covid-19 on mental health could potentially lead to more issues, especially without proper care and management. The need to keep your mental health in check during COVID is essential to help you cope and get through these trying times.
Speaking of which, here are some things that you can do to help yourself cope with the effects of COVID-19 on mental health.
1.) Train your brain to build mental resilience
A resilient mind helps you cope with life's daily stressors. By training your brain to build mental resilience, you'll be able to deal with serious life problems without constantly feeling lost or confused. Being mentally resilient also helps you think of better solutions rather than feeling defeated or hopeless.
2.) Don't be afraid to reach out
Having a strong support system helps you cope better than dealing with problems on your own. Instead of bottling up things inside, reach out to someone you trust and allow yourself to open up. Remind yourself that there will be times when you'll feel vulnerable. Carrying the weight of your problems becomes more manageable when you have someone else to lean on.
3.) Keep a daily routine
Being stuck at home while on quarantine could derail you from your usual routine. The lack of a daily schedule could harm your mental health. You begin to feel no sense of achievement since all you're doing is mindlessly going through the day without any goal in mind. Having a daily routine enables you to feel more in control of your time and helps you cope with change while building a healthy lifestyle.
4.) Exercise
Studies have shown that exercising is good for improving mood and relieving stress. By exercising regularly, your mental health will improve. Becoming fit physically also helps strengthen your body so that you'll have a better chance at fighting off severe illnesses like COVID-19.
5.) Change your diet
The food that you eat could affect the way you feel and think. By sticking to a healthy diet, you can improve your focus and decision-making. Your body will also have a better chance at fighting off infections, helping you recover more quickly.
On the other hand, changing your diet also means changing how you consume content on the Internet. If the news about the pandemic keeps stressing you out, consider limiting your exposure to these types of articles and focus more on reading uplifting content.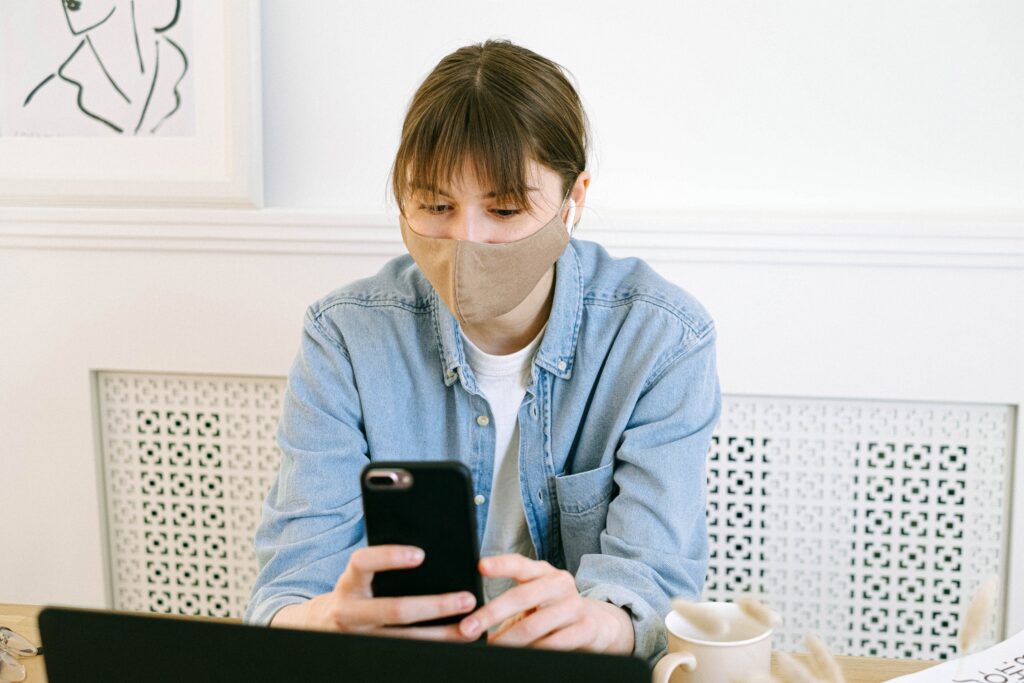 Final Thoughts
Despite the gravity of the effects of COVID-19 on mental health, there is always hope. By choosing to do things that could result in a healthier mind and body, you are helping yourself overcome the struggles of getting through this pandemic. If you need help dealing with your mental struggles, consider seeking therapy. With telehealth services, you can easily talk to a mental health therapist in your area through your computer or cell phone.
Are you looking for a secure and convenient way to fax documents for your telehealth consultations? Our HIPAA-compliant online fax service is here to help. With iFax, you can send and receive faxes that are fully encrypted using the highest level of encryption. You can also fax documents conveniently without the need to leave your home. Click here to learn more about how iFax works.
cloud-based faxing
HIPAA compliant faxing
HIPAA fax
HIPAA fax software
HIPAA fax solutions