While using an online fax service can be quite convenient, it isn't always the case. There will be times where you end up having no access to the Internet. Or, perhaps, you are already outside doing an errand such as getting a new printer ink or toner. On instances like these and you end up needing to fax a document or two, the best option would be to find a fax service provider near you.
When looking for a nearby fax service provider, it's best to look for a store that offers copy and print services. Typically, stores that offer these services have fax machines that you can use. You can also search for nearby delivery service stores like UPS or FedEx. Or, you could opt to use the self-service faxing of your nearest Office Depot.
Now, what if you can't find any of these stores nearby? Try going to Staples! Staples stores are everywhere, especially in Canada and US. Chances are, you could easily find one near you.
Table of Contents
Does Staples Have a Fax Service?
Office supplies stores like Staples have self-service machines that let you print, copy and fax. So if you have a Staples store nearby then yes, it's also a place where you can go and send a fax. At Staples, you can do local and long-distance fax. International faxing is also available upon request. The place is a one-stop business center. So if you need anything else done, it also offers other services such as scanning, printing color copies, professional binding, and many more.
How to Use Staples Self-Service Fax Machines?
Going to Staples to send and receive fax documents is quite simple. As long as you follow the process, you could finish your faxing errands in no time. Here's how you can get it done:
Sending Fax
If you are sending a fax, have your document ready. If your document is a digital file, make sure it is already set in a fax-friendly format (ex. PDF) and stored in a portable USB drive.
Go to your nearest Staples store or use their official store locator to find one near you.
Once you're there, look for their self-service machines and go there.
Follow the instructions shown on the machine or simply ask a store clerk to help you. Tell the store clerk that you want to send a fax and provide the document that you want to fax.
Once you've successfully sent fax, don't forget to pay for it at the cash register.
Receiving Fax
If you are receiving a fax, it would be best to call the store first and ask for their fax number. Tell the fax sender to send the fax to that number.
Go to your nearest Staples store or use their official store locator to find one near you.
Once you're there, look for their self-service machines and go there.
Ask the person in charge to retrieve the fax that was sent to you. Provide the fax transmission details, if needed.
Once you've successfully claimed the faxed document, pay up and you're done!
How Much Does It Cost to Send a Fax From Staples?
The cost of sending and receiving fax may vary depending on the Staples store location. When you use their self-service fax machines to send a fax, it usually costs around $1.79 per page. For receiving a fax, the local fax service provider usually charges about $1 per page. Do note that the price for these services may change without prior notice.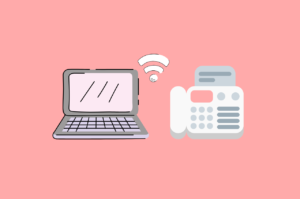 Faxing Online vs. Staples Fax Service
Choosing online faxing services over Staples fax service has many advantages. First of all, there's no need to step out of your doorsteps just to fax a document or two. You can just conveniently fax important documents while still in your pajamas. Plus, you don't need to use a fax machine. You can just fax using your computer or even your phone! Moreover, faxing a document using any registered online fax service is
legally accepted
across the globe. So it works especially if the documents you need to fax involve contracts, legal agreements, etc. That's not all. Faxing online via a secure fax service gives you the confidence that your faxed document will arrive safely to its recipient. Your recipient, on the other hand, can receive the fax almost instantly with a transmission receipt included! Faxing online is also a much better choice especially when the nearest fax center like Staples is quite far from where you are. You can also save on gas and besides, using an online fax service won't cost you much. There are even online fax services that let you
pay per fax
with no recurring charges.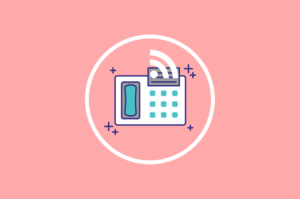 Using an Online Fax Service: How to Fax Without a Fax Machine?
Unlike those self-service fax machines on Staples, using an online fax service doesn't require a fax machine. You can instantly send a fax using your web browser. All you need is to follow these easy steps below:
Sign up for an iFax monthly or yearly subscription or choose its pay-per-fax option.
Click "Send Fax Now" or "Send New Fax".
On the fax cover page section, you must enter the recipient fax number together with other important details such as your name, the name of your recipient, fax subject, priority status, etc.
Click "Add Document" to upload the document you need to fax. You can also upload it directly via drag and drop.
Once everything is set, click "Send Fax". If you have chosen pay-per-fax, the price of the fax service will be shown together with the estimated delivery time.
Click "Continue" then proceed to checkout. Once you've completed the checkout process, the document will be immediately sent to its fax recipient. It's as easy as that!
Final Thoughts
Choosing the Staples fax service has its advantages and disadvantages. The same goes for choosing to fax online. If you are well aware of these, then it'd be easier to choose the option that's best suited for your needs. If you want to avoid frequently going to your nearest fax center, then subscribing to an online fax service like iFax would be way better!
Can't Find a Fax Service or a Fax Machine Nearby? Try Online Fax With iFax!
No need to search for nearby fax service centers. Send and receive fax documents online. Enjoy hassle-free online faxing with affordable pay-per-fax options.
Start faxing today!
fax near me
fax nearby
nearby fax
nearby staples fax
staples fax
staples fax nearby