Embracing innovation helps businesses keep up with today's fast-paced market. One excellent way to do so is by faxing in the cloud. Gone are those days when companies had to fax using physical machines and fixed analog telephones. Nowadays, it's all about finding ways to streamline processes with the help of digitization.
By choosing to fax in the cloud, you can increase the speed and efficiency of your business transactions. Find out how this technology works and how it can help your business succeed in the long term.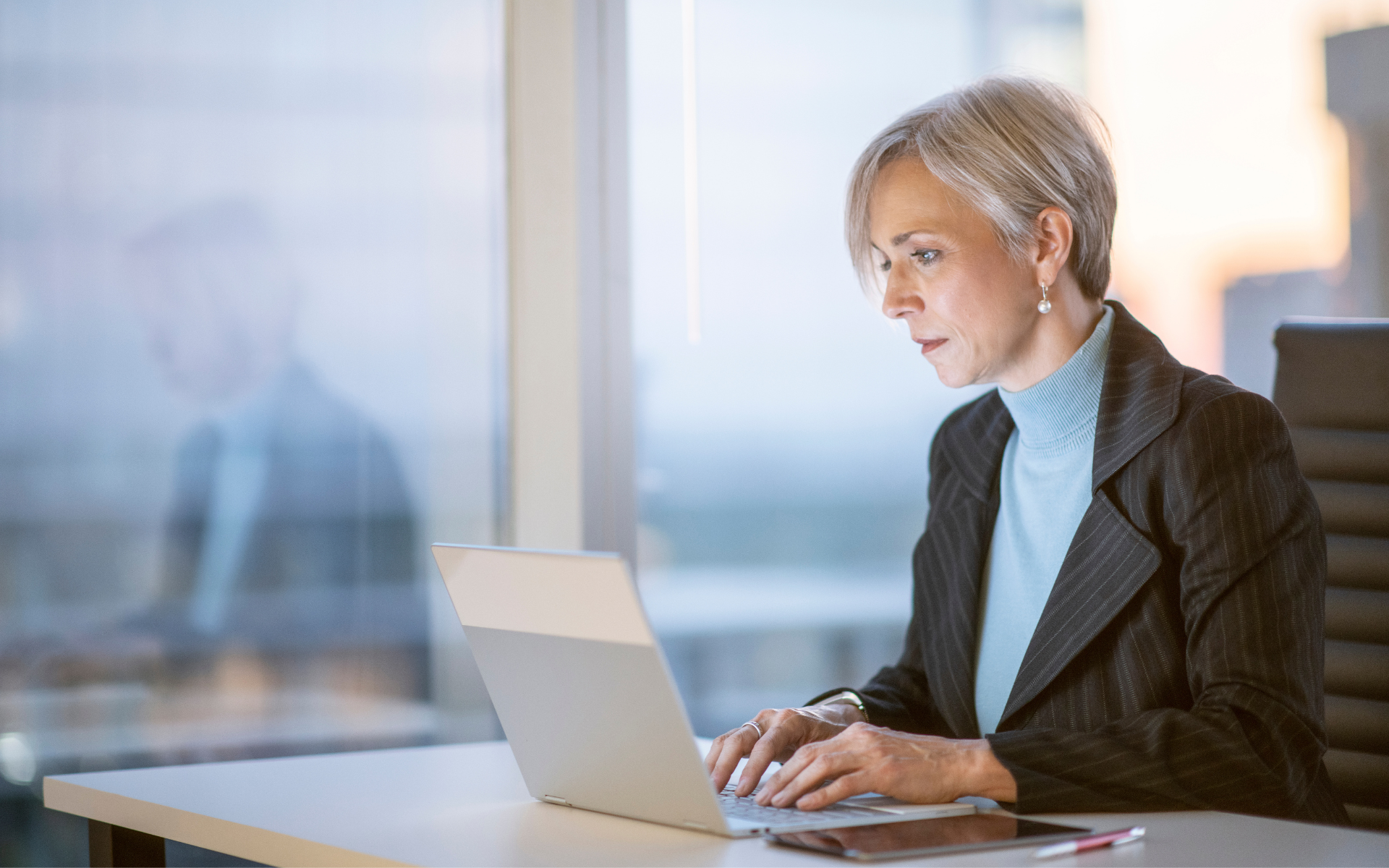 What Does Faxing in the Cloud Mean?
You might have heard of "cloud faxing" or "faxing in the cloud" a few times, yet you are unsure about its meaning. The simplest explanation is that it's a technology that lets you send and receive faxes through the internet. It does not rely on any fax machine or analog phone line. There's also no need for you to install any on-premise software.
With cloud faxing, you can fax using any computer or smartphone. It makes it possible for you to do business from anywhere. You can also cut down on the costs associated with hardware maintenance. Additionally, it helps you build a sustainable business that can quickly adapt to your customer's ever-changing needs.
How Does Cloud-Based Faxing Work (An Overview)
Instead of a telephone network, cloud faxing works by transmitting the data from scanned documents over the internet. To make this happen, you will need a cloud fax provider to send and receive the faxes on your behalf. The cloud fax provider will be the one to convert the document into a faxable format.
Sending a cloud fax
Choose a reliable cloud fax provider. Sign up for an account by providing your email and other essential information.
Log in to your provider's web app or online dashboard.
Choose New Fax or Send Fax.
Enter your recipient's fax number and fill out the required information (e.g., sender's name, recipient's name).
Look for a paper clip icon or any drag-and-drop box. Click on it, then upload the documents that you want to fax.
If you are faxing with a cover page, make sure to place it at the top.
Click Send, then check the transmission receipt to see if your fax has been successfully delivered.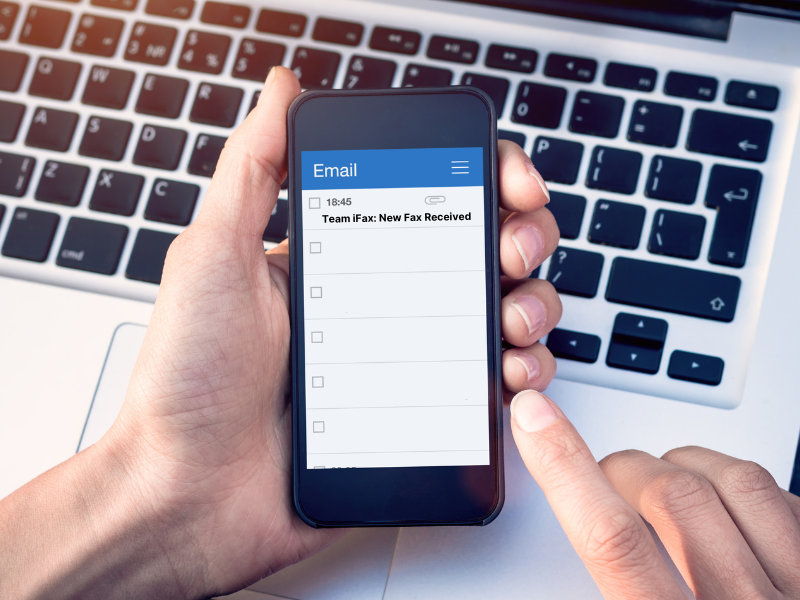 Receiving a cloud fax
Choose a cloud fax service, then get an online fax number. You don't need a phone line for this. All you need is a device that can connect to the internet.
Tell your sender to send the fax to this number.
Log in to your cloud fax account. Most providers will allow you to access your account via a mobile or web app.
See the new fax appear in your inbox.
Click the new fax to view it, then select the More option to download, print, or forward the fax to another recipient.
Is cloud faxing secure?
Yes, cloud faxing offers a secure way to send and receive faxes. Since this method involves transmitting documents in the cloud, you can have your information encrypted. This way, even if someone tries to intercept the transmission and steal your data, it will remain secure and unreadable.
However, do note that not all cloud faxing providers offer encryption. You must choose a reputable service provider to ensure the safety of your confidential information.
6 Benefits of Cloud Faxing for Businesses
Here are six of the main reasons why businesses should consider cloud faxing as a valuable investment:
1. Cost-effective
Faxing in the cloud eliminates the need to handle files physically. There is no need for fax machines or a dedicated telephone line. You can minimize overhead costs by automating tasks like data entry and contact management. You also don't need to spend on paper, ink refills, and machine maintenance.
All these factors contribute to achieving your desired results with the least time and effort. Doing so will give you the time to focus on other tasks that will bring your business more growth.
2. Efficient
Staying efficient enables businesses to achieve maximum productivity while minimizing costs. With cloud faxing, you can implement efficient ways to store, organize, and manage your faxed documents. You can also reduce the risk of losing files due to theft and natural disasters.
More importantly, you can send and receive faxes remotely. Completing transactions and staying on top of tasks is much easier since you can work using only your laptop or phone.
3. Scalable
Faxing in the cloud helps businesses adapt to market changes without compromising profitability and growth. It helps free up resources, enabling you to focus and invest in other crucial business aspects. You can also handle larger volumes of faxes by simply upgrading your cloud fax subscription.
With cloud faxing, your business can reach new heights without being hindered by the limitations of traditional faxing methods.
4. Secure
Ensuring data privacy is a top priority when it comes to business. Even so, the threats that could put your confidential transactions at risk are becoming more advanced. To combat this, you need a more sophisticated way to prevent unauthorized users from accessing your private business records. This is where cloud faxing comes in.
Using the cloud to send and receive faxes enables you to implement security measures beyond passwords and cabinet locks. You can encrypt data, set up audit trails, and ensure compliance with HIPAA, GDPR, and other industry regulations.
5. Flexible
Faxing in the cloud helps your business adapt to flexible work arrangements. You can work from anywhere as long as you have a phone or any device with an internet connection. Not only that, but you can also exchange documents with colleagues and clients remotely.
It allows you to complete transactions faster and more seamlessly, despite being in a different office or location.
6. Sustainable
With cloud faxing, you can switch to a paperless fax solution. Besides it being environmentally friendly, it reduces the risk of damage or loss. You can back up your files in the cloud while saving money on energy bills and physical storage.
There's no need for paper faxes, meaning you can easily store and organize your files online. It's a great space saver, especially for businesses or startups with small office spaces.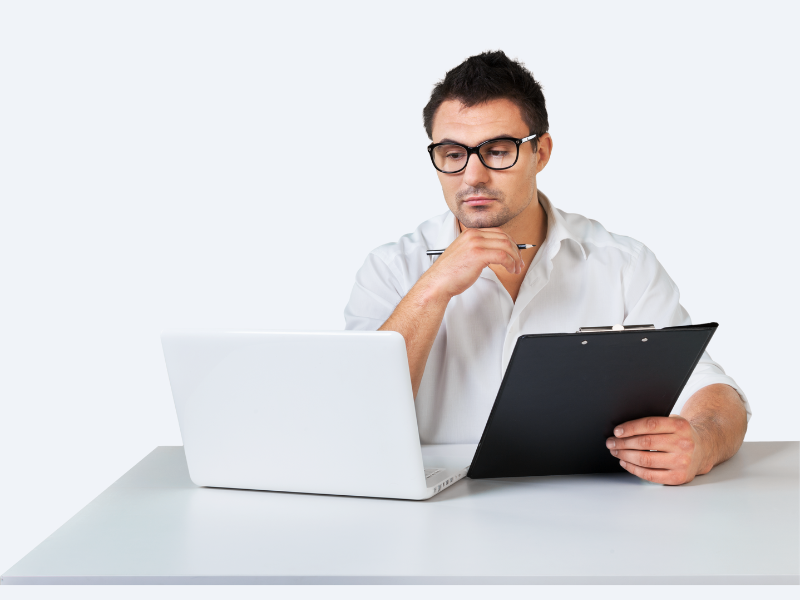 Choosing a Cloud Service Provider: Things to Consider
Here are a few things to consider when choosing a cloud service provider:
Pricing: You must see if the provider offers flexible and affordable subscription plans that you can upgrade or downgrade anytime. Look out for hidden fees or any overage charges.
Features: It would help if you compare the features among the best cloud fax providers. Your choice should also take into account your business needs as well as the needs of your clients.
Compatibility: Your choice of cloud fax provider should be compatible with your existing system and workflow. Ideally, it should support integration into mainstream business apps like Hubspot, Zapier, and Salesforce.
Customer service: Nothing beats a faxing provider with excellent customer support. It should also offer support via multiple channels like live chat, email, and phone.
User reviews: What better way to know about a cloud faxing provider than to get feedback from other users? By looking at legitimate reviews online, you can find out which platforms are worth the investment.
iFax: A Cloud Service Provider Like No Other
If you want a cloud fax provider with affordable pricing, comprehensive features, and excellent support, consider switching to iFax. Our app's intuitive platform allows you to fax in the cloud seamlessly and securely. There's no need to hassle yourself with printing and manual document tracking.
Also, with our fax app, you can send and receive faxes fast, regardless of the time or location. You can also put up a dedicated business fax page, which can help boost your brand credibility and recall.
So why settle for less when there's iFax that can help grow your business?
Create an account today to start faxing in the cloud.
cloud fax
internet fax
Online faxing