Are you also considering incorporating this new-age faxing technology into your life or your business? Do you find yourself asking, What is the best internet fax service in the market this 2021? It's lucky you stumbled upon this article as it will guide you on everything you need to know about online faxing services.
But first, let's learn the basics:
What is an internet fax service?
What are the benefits of internet fax service?
How to find the best internet fax service provider?
What is the best internet fax service in the market today?
A Brief Introduction
Over the last ten to twenty years, the world has seen hundreds, maybe even thousands, of technological advancements. With the astounding number of new innovations and inventions introduced every single day, it's almost impossible to keep track of all of them.
But with the rise of these so-called new-age advancements, a lot of the older, more seasoned technologies have been phased out or rendered obsolete or worse, just completely forgotten.
For example, when was the last time you actually went to a music store and bought yourself a cassette tape, a vinyl record, or even CDs of your favorite artist's new album? You probably use your mobile phones now to get access and listen to music, just as millions of people do.
Moreover, the recent technological developments meant you no longer have to rent out VHS tapes or DVDs to watch some movies these days. You just have to connect your computers to the internet and you can easily find whatever feature film you fancy watching with just a click of a button. You can now stream anything online!
And do you remember the good old floppy disks that came in many different colors? Computers have phased them out years ago and were replaced by USB flash drives and external hard drives, which can store a lot of files.
You see, time is not kind to all technologies and devices that don't evolve and develop over time.
However, there is one technology that has managed to stay relevant after all these years. In fact, you might even be surprised to know that it is still widely utilized in various industries all over the world.
Isn't it amazing that thousands of people are still using fax on a regular basis more than thirty years since it rose to fame and recognition? One of the main reasons why fax has managed to outlive all of its contemporaries is because it's managed to keep up with the times.
Gone are the olden days when you need to invest in a fax machine to send or receive documents. Now you can easily send a fax over the internet using only your phone or computer. And with the rise of internet fax service, more and more people are getting back into using this medium for document sharing.
What is an internet fax service?
As the name suggests, an internet fax service is a technology that uses a global IP network to transmit files and documents instead of using a traditional phone line. This allows a quicker and more efficient transmission of files and documents.
The best internet fax service offers software that lets you send digital copies of your documents. With this software, you can use your phone to scan any files you wish to send. Alternatively, you can easily send already scanned and digitalized files through it as well.
What are the benefits of internet fax service?
One of the many advantages this type of faxing has over the traditional one is the costs involved. Since you no longer need a fax machine, you don't have to worry about the necessary upkeep and maintenance that come with owning one.
You will also save money on buying consumables like ink cartridges and papers as online faxing allows you to go paperless. And with this, it's much easier for you to manage your paperwork.
If you decide to go paperless and opt to send fax over internet, everything can be stored and accessed on your mobile devices. Having the best internet fax service can be such a great tool to improve your business process.
You also get more bang for your buck as the best internet fax service also has features like document management and data mining.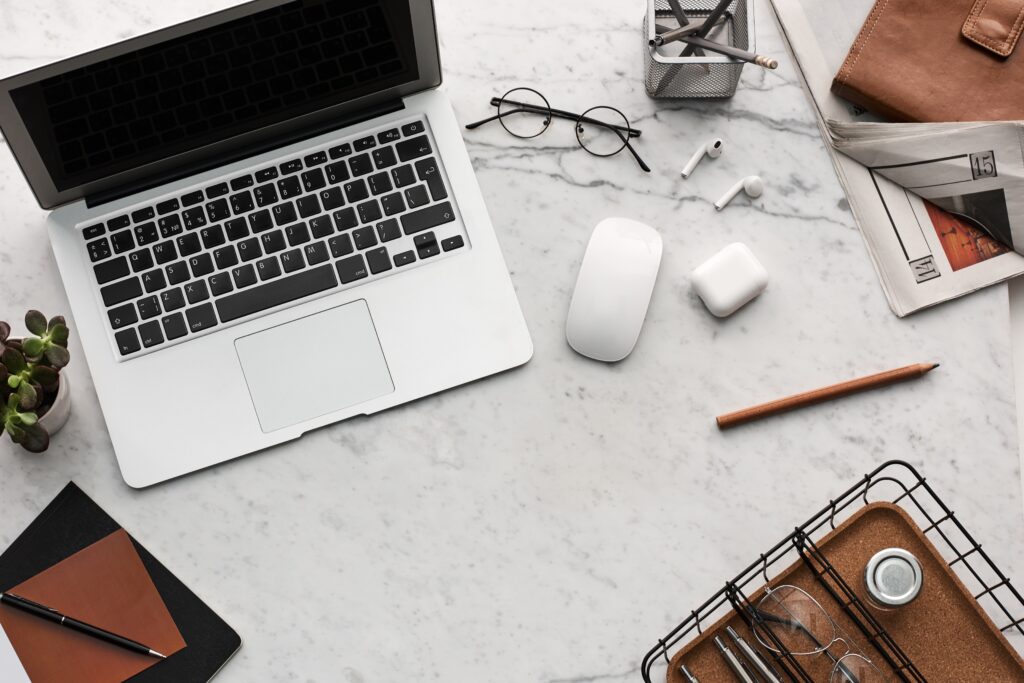 How to find the best internet fax service provider?
As mentioned earlier, there is a dramatic increase in fax usage these days, and it's partly due to the rapid rise of online faxing. There are a plethora of fax services available in the market today, and choosing one might prove to be a lot more complicated than you might expect. To help you with that, here are some important pointers you have to consider:
Cost
When you compare internet fax services, it might be a great start to start looking at the price tags that come with the many different packages available in the market. Just remember though that not all fax services are created equal and the same.
It's best to look at the inclusion of the packages to know if they are worth the money.
Customer Support
Another factor you need to look into is the availability of customer support and assistance. The best internet fax service provider can accommodate your requests 24/7. They also have a fast and easy way to get in touch with one of their representatives in case you encounter any problem when you send a fax over internet.
Here's also another way to see if they offer reliable customer support: Check their websites to see if they offer any other help and support platforms for their clients other than a standard toll-free number. Do they have any help articles and tutorials for your perusal? How about a chat support channel? Be on the lookout for these!
Safety and Security
Faxes have been around for decades mainly because no other technological advancement has yet offered the same level of security and data protection features they do.
If you and your business deal with sending and receiving highly sensitive documents and confidential records regularly, this aspect should be well accounted for. When you compare internet fax service, examine the type of encryption they have.
iFax offers a robust security measure. The company utilizes military-grade 256-bit end-to-end encryption to reduce the risk of cyber attacks and data breach. Experience all this protection and more with iFax. Download the app today.
For a more comprehensive guide on how to choose the right provider, click here.
What is the best internet fax service in the market today?
In this article, we have taken the liberty of looking into the best internet fax service available. We have evaluated them and managed to narrow down your choices so deciding which one to get won't be a stressful and time-consuming process for you.
Here are some of our Top 7 picks of the best internet fax service:
Modesty aside, iFax offers one of the best internet fax services you could ever find. Not only do they offer the lowest online faxing costs, they also have features that can help you optimize the way you transmit your documents.
iFax has subscription packages that starts as low as $8.33 per month. With this, you can take advantage of their web-based app, their desktop app, or if you want to be able to receive and send faxes anytime and anywhere, you can also download their mobile app.
They boast a user-friendly interface with a really modern look and feel. The user experience itself is very seamless. Everything is very easy to navigate.
iFax is both HIPAA and GLBA-compliant to ensure the safety and security of your transmissions. Best of all, you can start your 7-day free trial today if you want to experience all of its wonders without the prior commitment.
eFax
With eFax, you can enjoy many faxing features that support digital signatures. Just like the previous provider, you can use both your smartphone and your computer to send faxes as they have apps that are compatible with both devices.
They offer two paid tiers for their internet fax service that starts at $16.95 and includes 150 pages of incoming faxes and 150 for outbound faxes. You can go for the more expensive package if you think you will be sending and receiving documents than those mentioned above.
RingCentral
When you compare internet fax service, RingCentral is also a worthy option. Although their packages come with quite a hefty price tag, they sure are value for money, especially if your business handles a huge amount of faxing each month.
You are also offered the option for a vanity fax number. Just like the iFax, RingCentral also has sleek and modern web and mobile apps. Both their apps are very easy to install and use. However, they don't offer the ability to digitally sign documents.
HelloFax
If you only intend to use an internet fax service for your personal use, this is a great option for you!
One of the best things about HelloFax is that they have a free tier that lets you send to up to five pages, which is ideal if you only want to transmit files and documents occasionally. Do keep in mind that their free faxing only includes sending. You will not be able to receive faxes with this.
To receive faxes, you'll have to sign up to their entry-level Home Office plan at $9.99. This basic plan includes the ability to send and receive 300 faxes per month and can support up to five team members.
The only downside to this company that does not necessarily make them the best internet fax service on this list is that they do not have any mobile app available as of writing.
SRFax
Skip purchasing a fax machine, and check out what SRFax has to offer and why it made it to our list of internet fax service providers to look out for in 2021.
With SRFax, you can transmit documents conveniently using your trusted mobile phone or handy laptops. Just like the other choices on this list, they have a mobile app and desktop apps you can use, which both offer really amazing features.
They also offer really reasonable price points so you don't have to break your bank in order to have a reliable online faxing service. Their basic plan starts at $3.29 and could go as high as $49.95.
Fax.plus
Are you managing a small team and need the best internet fax service for your organization? Fax.Plus might be the right provider for you.
They boast cross-platform flexibility, which enables you and your team members to send fax over the internet using your preferred device, be it your tablets, mobile phones, or computer and laptops.
Fax.Plus purposely built an interface that is very easy to use and navigate–no complicated buttons and functions to figure out how to use. The best thing about their product is that they offer a free tier that allows you to send 10 pages a month.
FaxZero
If your faxing needs are only limited to receiving files from your doctor or your lawyer (which only happens at least once or twice a year) and you don't want to shell out a considerable amount of cash for it, the best internet fax service you can go to is FaxZero.
FaxZero offers free faxing services, but of course, with restrictions. One of the restrictions is that you can only send a maximum of five faxes a day and it should not be more than three pages. You also cannot receive faxes as well. Do check them out.
Conclusion
So there you have it. These are just some of the things that you need to know about finding the best internet fax service provider in 2021.
For a seamless faxing service, look no further. iFax does not only offer the lowest cost for faxing, you are rest assured that there are no hidden charges, no additional fees, and no strings attached! Experience all these and more by downloading the app today and start your 7-day free trial.