Do people still send faxes? This is a question you're probably asking as you scour the internet for ways to send a free fax online to comply with a requirement. Most probably from your bank, right? Don't worry, for those of you who are new to the world of online fax, we've got you covered.
If you're wondering whether anything has changed how faxes are sent today, you'd be right and wrong at the same time. Instead of being limited to using a fax machine to send a fax, you can now use your phone or computer to send and receive free fax.
Other than that though, the process is pretty much the same: you just need to know the fax number of the recipient, have the document ready for scanning on-hand (or saved in an online cloud storage space like Google Drive or Dropbox) and you're good to go.
Table of Contents
What is Online Faxing?
But first, just what is online faxing? It's a service that allows you to send and receive documents using either an app on your mobile device or a web app on your computer. While different online fax services are available, they all have the same basic requirements.
What Do You Need to Send an Online Fax?
You'll need an internet connection, an internet-ready device, your own fax number (this is usually generated for free by the online fax service that you're using), a fax cover sheet–again, most online fax services provide fax cover sheet templates as part of their service–read about how to create a fax cover sheet here, and the recipient's fax number. That's it!
Is It Free? How to Send Free Fax Online
Just like other subscription services, online fax services offer you a free trial to test out and explore their features before you avail of any of their monthly or annual subscription plans. Depending on how often you need to send faxes, this option may be your best to quickly fax transmission documents without having to shell out cash upfront. You can pretty much use any online fax app and try out their service.
Things to Remember When Sending Free Fax Online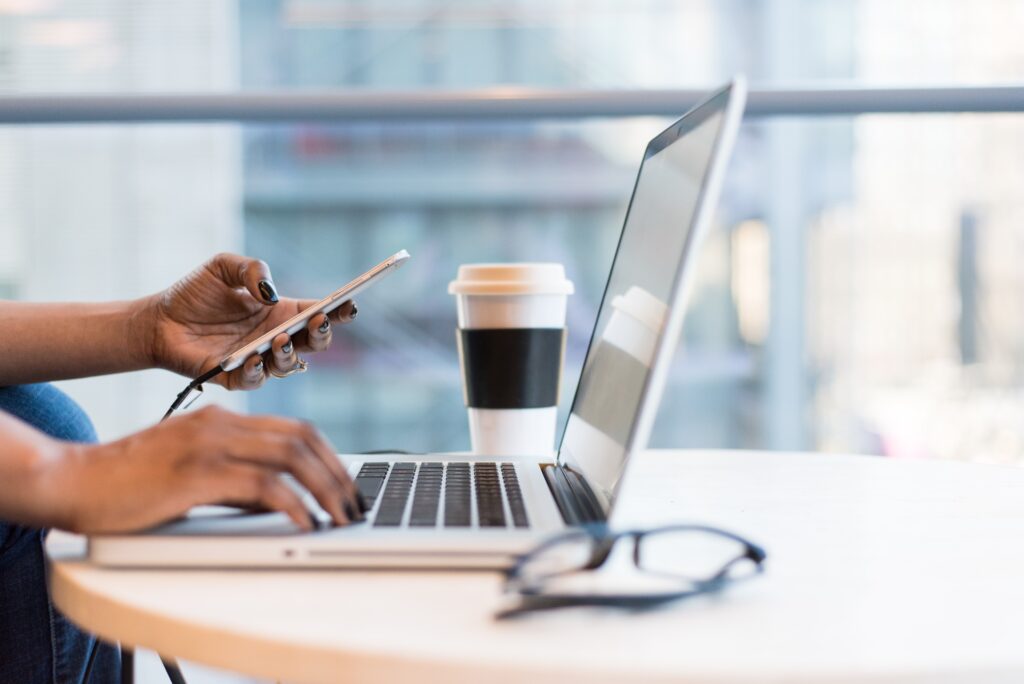 To get the most out of your trial period, we've prepared a short list of things to keep in mind when you send free fax online. We've also included some considerations for when you do decide to continue with a paid subscription to a service.
Range of Features Available During the Trial Period
Different online fax services make different features available during their free trial period, so keep this in mind before you start. Don't forget that for most (if not all) services, you'll need to create a subscription account before proceeding with the free trial. Take note of whether the service allows you to send and receive faxes. Some apps limit their free fax service to geographical locations (like the US or Canada).
Length of Trial Period
The trial periods for online fax services usually range from 7-30 days, with some services requiring you to provide your credit card details. Just like any other app subscription service, you won't be charged until the trial period is over. Again, depending on how often you need to send a fax, you might want to take the length of the trial period into account.
Interface and Features
Though this may not be an essential feature for some to fax, we've found that an intuitive and easy-to-use interface makes the process that much easier, not to mention faster.
Take stock of what features the different online services offer and whether these meet your needs.
For instance, if you're considering whether you'd like to subscribe to the service after your free trial ends, it's a good idea to check whether the service is available as both a mobile and web app. Some services offer both, while others may only currently be available on one platform.
Another thing you may want to consider is whether the service is cloud-based. This will allow for seamless worry-free syncing of documents across different devices, so you don't have to worry about having an updated file with you when logging in on your device.
Affordability
This is most probably your number one deciding factor when settling on which online fax service to use. When comparing costs across services, it's essential to consider the features, interface, and whether or not you can cancel your subscription at any time. And even if you don't see any major differences in cost across services, these features could serve as the tiebreaker when deciding: are you sending faxes for personal use? Or is it an integral part of your business? These all come into play when considering the (relatively low) cost of subscribing to an online fax service.
Final Thoughts
When it comes to sending free fax online, it's clear that there are other things you may want to take into account before starting a trial period with a particular service. Of course, if you're sending a document for personal use and only need to fax a couple of pages, then a free fax online trial is your best bet. However, it's worth looking into an annual subscription for business owners or even employers who need to fax and receive documents frequently.
You'll want to consider all the features mentioned in this article. You can find the best faxing solutions for businesses through iFax, and it's already trusted by many international companies worldwide.
Whether you're using a free service or not, using an online fax service is more accessible and cheaper than using an actual fax machine. Go to the iFax website today and discover just how seamless and easy online faxing can be.
best online fax service
send and receive faxes online