Some individuals still find faxing to be an inconvenient and old-fashioned method of sending papers, but the fact is, it isn't. It's alive and better than ever before since the internet's inception. Perhaps you're picturing a massive machine with a mountain of paper to deal with at the workplace, not to mention frustrating paper jams in the tray that need fixing.
That was how people used to fax. Nowadays, there's a far superior solution that involves smartphones, emails, and the internet. You can send fax over internet these days thanks to online fax services.
It makes it convenient and accessible for everyone who needs to send and receive faxes without a fax machine. With a smartphone on hand, you can instantly send a fax, and the recipient wouldn't even know you send fax over internet.
There's a quickest and easiest way to do it. This article will walk you through three better options, so it's up to you which route you would take.
Table of Contents
Send Fax Over Internet With a Mobile Fax App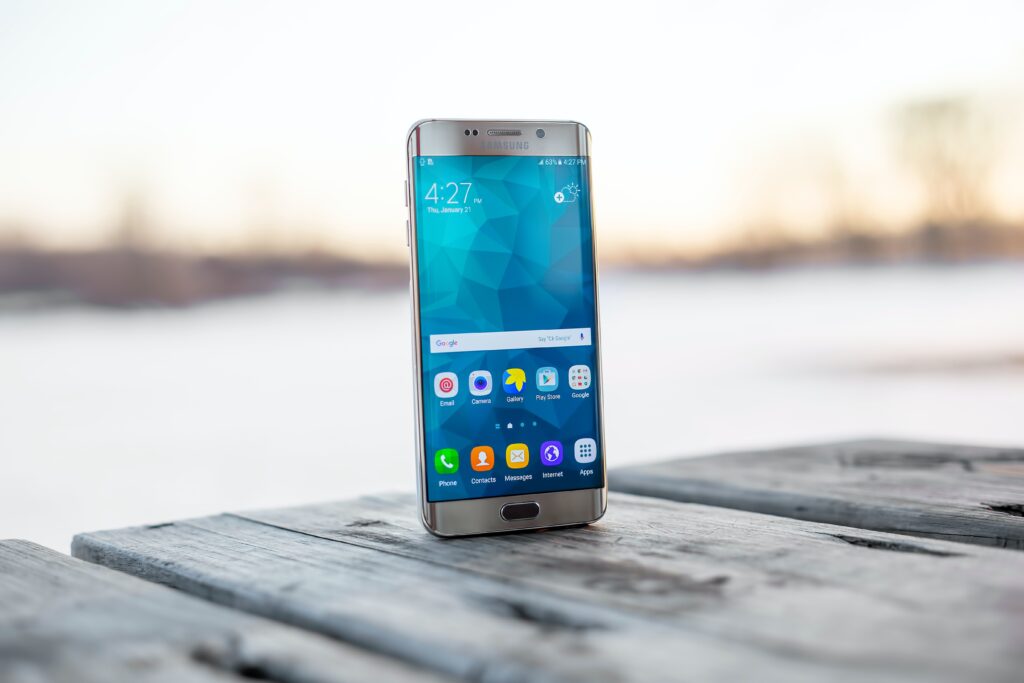 One of the quickest and easiest ways to send fax online is registering on an online fax service or internet fax service. These providers give you a dedicated fax number for sending and receiving faxes. Moreover, you manage your account through a dashboard that looks like an email inbox to view all the sent and received faxes, contact lists, and an option to compose your fax and attach files.
These online fax providers offer different payment options for their services, such as pay-per-page, pay-per-fax, or a monthly subscription payable every month or annually. Some provide free fax online, no credit card required, while others offer free trials, giving you full access to the features to explore and test out the service yourself.
All you need to do is download the fax software from the online fax service compatible with mobile devices and computers. You may also access the service via a web browser and fax documents right away.
When sending fax online, you attach the files, and the online service provider will take care of the rest by converting these documents into printable ones so the recipients can receive them in their fax machines.
How to Send a Fax With iFax Mobile App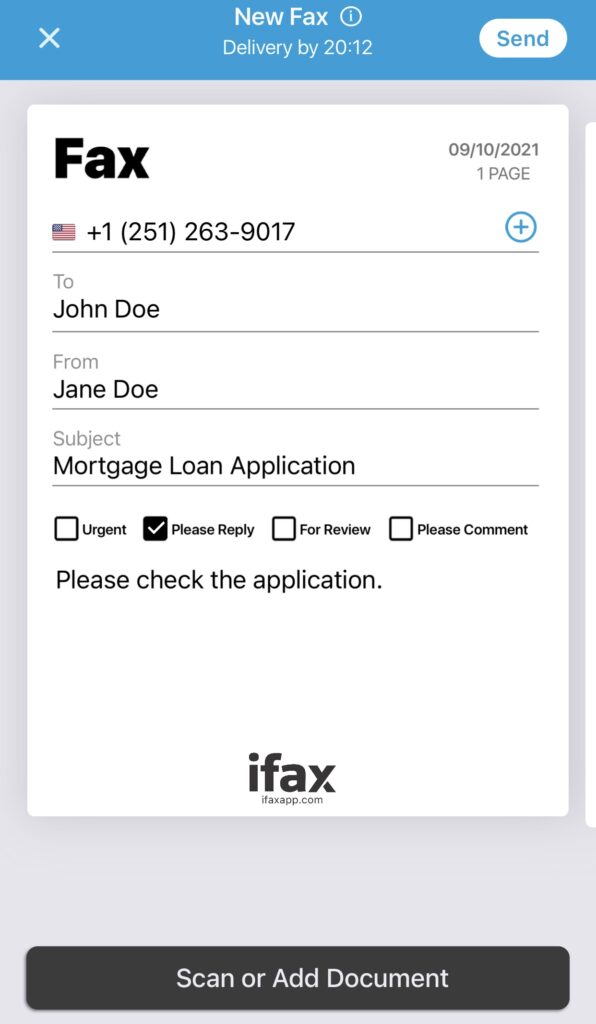 Do you have a smartphone or tablet? Then, here's a quick guide on sending a fax over the internet with the iFax mobile app. Sending faxes takes only a few minutes, and it's as easy as sending an email.
Download the iFax app on App Store or Google Playstore to get started. You can opt-in for a 7-day free trial so that you can explore its features right off the bat.

Choose your dedicated fax number to start sending and receiving faxes based on your preferred area and international codes.

Once you're done, iFax will automatically direct you to the dashboard, and you will receive an automated sample of a fax, which contains a welcome note.

Click the 'New Fax' button to send your first fax. Fill in the fax cover sheet of the sender and recipient's details.

Attach your documents by importing them from cloud storage or your device.

Once done, send the fax right away, and iFax will notify you of the transmission status.
iFax will notify you via email that your fax has been sent. Your documents will also be converted to printable ones to the recipient if he's using a traditional fax machine.
Send Fax Over Internet With Gmail of Email Client

Are you always on the go? Did you know you can send fax online from Gmail or your preferred email client? You can also do it with ease if you have an online fax subscription that supports the email to fax option. Here's an example of how iFax email to fax works.
Try iFax 7-day free trial or pay for a monthly plan to access the full features.

Open your Gmail or email client and start composing an email.

Send the fax to 'send@ifaxapp.com' and type the recipient's fax number in the subject field without spaces, including the local and international codes.

Add a fax cover page by typing a message in the body text, or you may also attach the fax cover sheet with the documents you need to fax. Leave the body texts if you prefer the second option.

Add the files you need to fax and click send.
The online fax service will convert those attachments into printable documents, so the recipient will receive them as they are in their fax machine.
Send Fax Over Internet With Pay-Per-Fax Service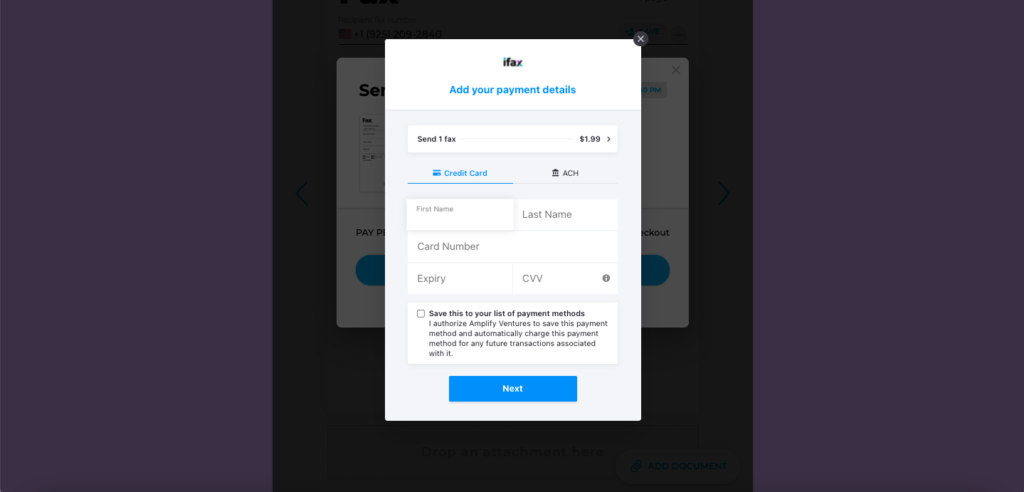 What if you need to fax just for one-time only? Well, there's an app for that! iFax also offers a pay-per-fax service that lets you send a fax without registering or requiring you to subscribe to an account. You need to pay a one-time fee through your credit card, and that's it.
Here's how you can do it on your web browser.
Go to the Pay-Per-Fax page and fill in the fax cover sheet with the details of the sender and recipient. You may also leave instructions under the comments field.

Attach documents by importing them from your local drive, cloud storage, or dragging them into the browser.

Once finished, click the 'Send' button, and a window will pop out where you can check out to pay for the service. You can toggle on the 'Secure Fax' option, where the recipient will need a unique code from you to view the files.

Click the 'Checkout' button and pay per fax for only $1.99. You will be directed to a payment gateway to finish your order.
If you only need to send a fax once, this is the best way to do it online, cheap and convenient.
Send Fax Over Internet With a Free Trial on Web Browser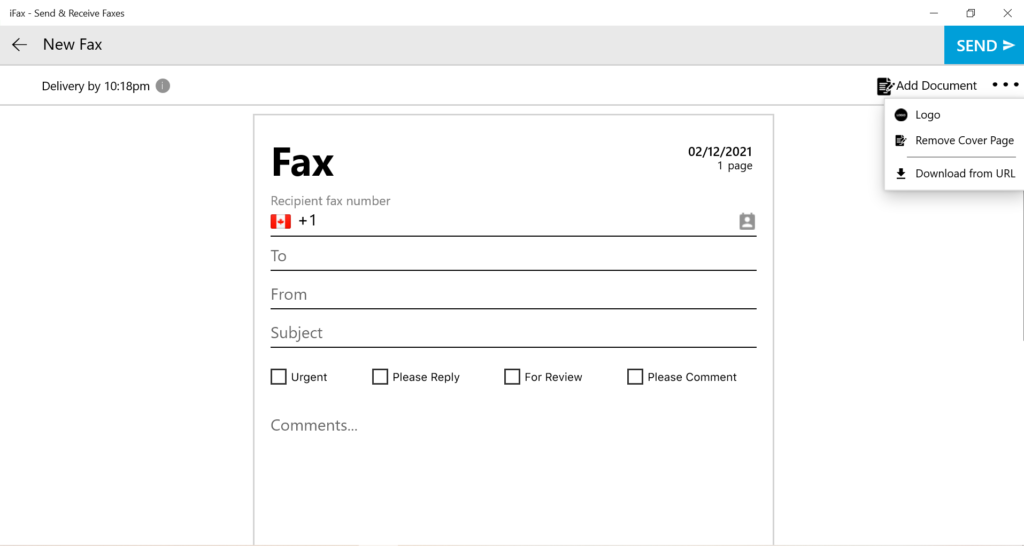 If you're using a web browser, you can also send fax online if you have an internet connection and subscription or free trial plan.
Assuming you already have an iFax account, whether paid or free trial, here's a quick guide on how you can send fax over internet instantly and hassle-free.
Visit the iFax website and sign up if you're a new user. Otherwise, log in to your account, and iFax will direct you to the web portal dashboard.

Click the 'New Fax' button to send a fax, and a fax cover sheet will pop out on your window. Fill in the necessary details, and once you're done, you can attach the documents you need to send.

Drag and drop the documents or import them from your local drive or cloud storage.

You may also upload an image of your company logo if you want to customize the fax.

Lastly, send the fax as you wish – click 'Send,' and iFax will notify you of the status of your transmission.
If you're going to use this method, you don't have to download any application on your computer. That said, the web portal itself is accessible as long as you have an active iFax plan.
Is it Secure to Send Fax Over Internet?
Online fax service providers use encryption to protect the transmission of faxes through the internet. 256-bit end-to-end encryption is one of the most secure encryption methods after 128-bit and 192-bit, ensuring that the faxes you send are protected from cyber snoopers.
The internet can be used to exchange and receive data. Information that formerly traveled over the mail or courier may now be transmitted electronically via the World Wide Web. For many years, faxing has been a reliable means of communication. Is it safe enough? "Yes," since sending faxes over the internet employs the same encryption technology like email.
If you're a healthcare provider, you will also need to find online fax services that are HIPAA-compliant, which means the service has to be approved by the U.S. Health Insurance Portability and Accountability Act ensures that protected health information (PHI) won't get leaked or fall into the wrong hands.
The encryption technology works with not just fax data but also images. If a picture is attached to your email, you can rest assured it will remain confidential during transmission over the internet.
Final Thoughts
Looking for easy ways to send fax over the internet? There are a few options available, as mentioned above. You can use Gmail or an email client, use a smartphone, purchase a pay-per-fax service, or access the web browser version of your favorite online fax app.
Faxing with the internet is convenient and secure in most cases because you don't have to worry about someone intercepting your sensitive information when it's being transferred over the phone lines.
Give our team at iFax a call today, and we'll help answer any questions you might have about using mobile fax apps versus traditional methods like sending from home computers, work desks, and laptops.
Just so you know, iFax uses international standard encryption, 256-bit AES, which secures all transmissions of senders and receivers. You can try this internet fax service today and see how it goes as you test its features on your smartphone or computer.
internet faxing
mobile faxing
online fax service