The introduction of sonography has completely changed the face of modern medicine, to say the least. Healthcare professionals have been able to make more accurate diagnoses and recommend more effective treatments many thanks to this technology as it gives a better view of what is actually going on inside the body.
Sonogram and ultrasound first made waves in the medical industry shortly around World War II, and it surely did not take long until the said technology took the whole world by storm. And ever since then, sonographers software and a myriad of highly advanced sonography features have come to light.
In this article, we will discuss some of the top trends in sonographers software and ultrasound technology that gets us one step closer to doing away with invasive tests and avoiding inaccurate diagnoses.
Table of Contents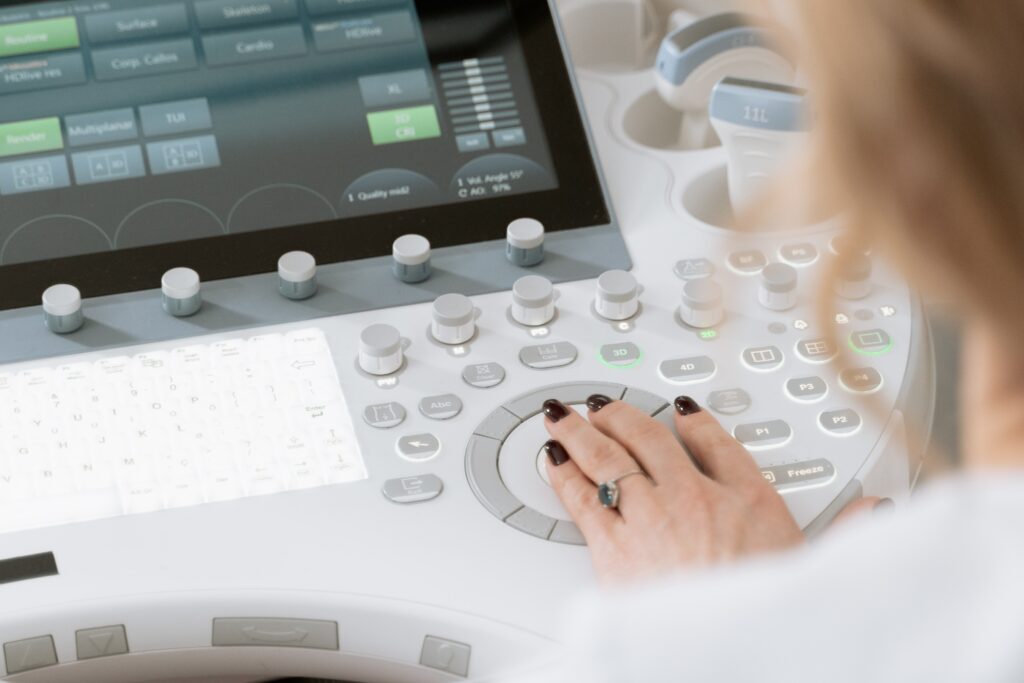 What are the new uses of ultrasound and sonographers software?
One of the most common and popular uses of ultrasound is for pregnancy– to check on the fetuses' health to be more specific. But there are plenty of other uses this technology has in the medical world, ever more so now with the introduction of newer features.
For instance, nowadays, many women are benefiting from ultrasound as it is used to examine and screen breast tissues. Healthcare professionals are also using sonographers software and ultrasound technology for lung imaging to diagnose multiple pulmonary ailments and conditions like pulmonary edema, pneumothorax, and the like.
As the customer base of said technology is increasing by the day, there are still a few untapped markets for it like sports medicine, rheumatology, orthopedics, and hepatology.
What are the top trends in ultrasound technology?
In recent years, the diagnostic imaging capabilities of sonograms have proven to be essential for clinical and healthcare practices like in obstetrics, gynecology, and cardiology. These days, the world of ultrasound and sonography have introduced new features that could further change the current landscape of modern medicine.
Various trends have come out such as:
Contrast-enhanced ultrasound
One promising trend that has very recently come out is contrast-enhanced ultrasound. This new technology gives the medical practitioner the ability to obtain imaging in real-time. Unlike CT and MRI, which only provide single snapshots, contrast-enhanced ultrasound greatly reduces misdiagnoses. This feature paired with advanced sonographers software replaces other extremely expensive and invasive tests.
COVID-19 Infection Management
During the early part of the COVID-19 pandemic, the healthcare sector severely struggled with the rapid increase of COVID-19 cases. It brought the hospitals to their knees as not a lot was known on how to manage patients who tested positive. As time goes by, with various more research done, health professionals have better and more founded ideas on how to deal with the said infection.
One of the technologies that have proven to be extremely useful and helpful during this pandemic is ultrasound technology and sonographers software. Both made very significant contributions to fighting infections. They are used to examine the lung and pleural space as well as evaluate pneumonia.
As the world still battles with this deadly virus and all its various variants, ultrasound offers doctors and healthcare professionals the patient information they need to help alleviate the symptoms.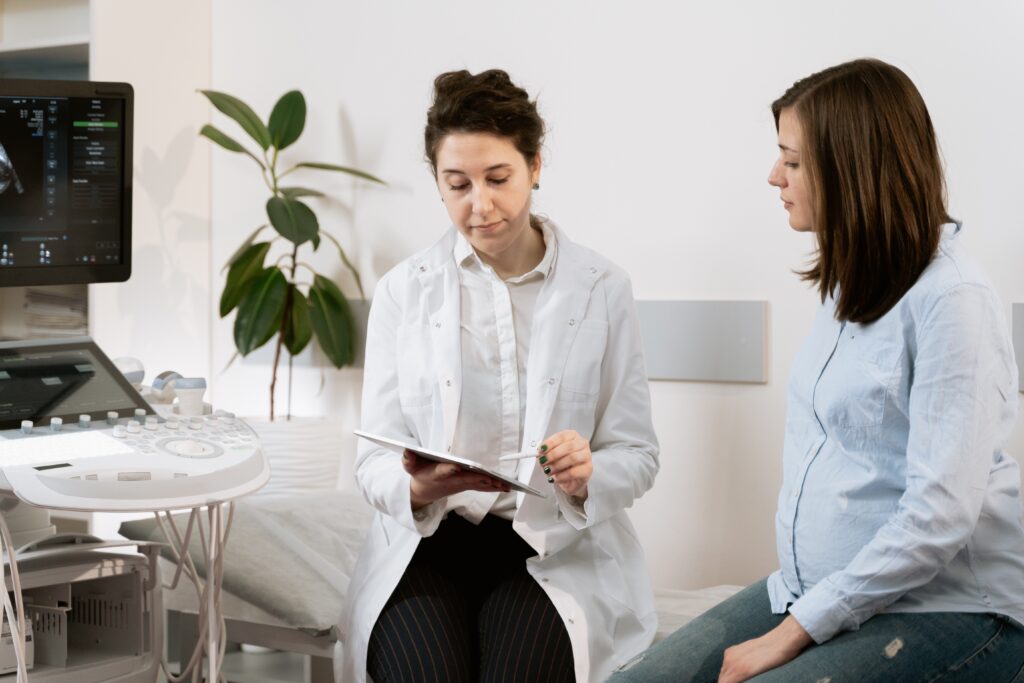 Systems Ergonomics and Sonographers Software
Patients are not the only ones who greatly benefit from all these new technologies and features on ultrasound and sonograms. Ultrasound technicians and sonographers also experience some of the benefits.
For example, there are now a handful of vendors and providers that have invested in improving the ergonomics of their ultrasound machines to significantly reduce orthopedic problems for sonographers.
Aside from that, various sonographers software has been developed to assist ultrasound technicians to do their jobs a lot more efficiently and effectively. It's designed to better streamline and automate the workflow and process.
Improved Mobility
Back in the day, ultrasound and sonogram machines were big, bulky, and definitely not mobile. Patients had to visit the designated area to get their tests done. These days, ultrasound technicians can easily wheel in their machinery and sonographers software to patients' bedsides and conduct the procedure inside their rooms. Ultrasound equipment is now getting lighter and lighter for better mobility.
What is the future of sonography and ultrasound?
Sonogram and ultrasound have come a long way since it was first introduced to the medical world. It has changed and saved so many lives, so it goes without saying that the future is bright for sonography and ultrasound. It is to be expected that in the coming years, more modern features and sonographers software will come out to help healthcare professionals and physicians take care of their patients better.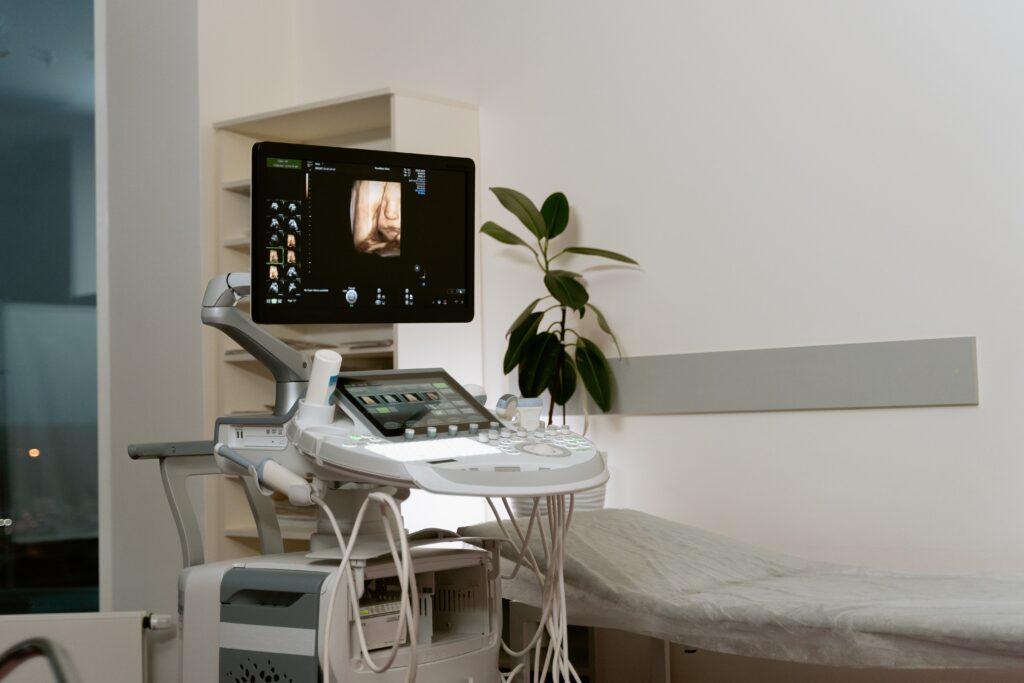 How can online faxing improve the healthcare industry?
Another relatively old technology that has remained one of the most useful tools in the healthcare industry is faxing. It might be easy to assume that such a communication tool has gone into obsolescence since it experienced quite a relative decline in the early 2000s, but that could be further from the truth.
The advent of modern-day faxing technology, or more popularly known as internet or online fax, put this document-sharing medium back on the map. Once again, faxing is regaining its popularity, especially in the healthcare industry.
But why is online faxing particularly useful in the said industry? For one, it offers better and more robust security measures compared to newer communication tools like email. HIPAA allows healthcare providers and professionals to send medical records through fax. And just like sonographers software, online faxing technology uses encryptions that greatly reduce the risk of information theft and malicious breaches.
Document-sharing has never been easier with online faxing as well. Investing in bulky fax machines is no longer necessary as you can now easily share files, documents, and health records using your preferred handheld devices like your smartphone or tablet. Of course, you can also use your laptops or desktop computers to do the task.
Finally, this option is a lot more cost-effective than the options available. You may choose to pay a monthly or annual subscription. But if you do not necessarily deal with high volumes of faxing, you may pay for it by page. The payment is flexible and can certainly accommodate your needs.
For your online faxing needs, trust only iFax!
If you choose to invest in sonographers software, consider also investing in a reliable online faxing service. For the latter, you do not have to scour the internet to find yourself a reliable provider. iFax can cater to all your online faxing needs.
For as low as $8.33 per month, you can enjoy amazing features like unlimited data storage, 24/7/365 customer service support, email to fax capabilities, easy integration, and so much more.
Sign up with iFax today and enjoy a seamless online faxing experience!
sonogram software
sonogram trend
sonographers software
sonography
ultrasound software
ultrasound trend