One of the main advantages faxing boasts over other forms of transmitting methods is its safety and security features. In many regards, fax services offer far more robust data protection features than newer messaging technologies like emails.
Unlike other methods, faxing medical records and other confidential documents keep all the sensitive information private with end-to-end encryption. When you send your documents, they do not go through a series of various networks, which then decreases the risk of your data being hacked or compromised.
And for this reason alone, fax use continues to grow after all these years, especially in industries like healthcare and legal that deal with private information on a regular basis.
When faxing medical records and other sensitive files, it is important to have a comprehensive understanding of HIPAA faxing policy and the best compliance practices. This can save you a whole lot of hassle and stress. If you familiarize yourself with these, you can avoid paying a dizzying amount of penalties (that can reach up to $50,000) if you violate any of the HIPAA rules.
To help you with that, this article lists down 10 questions that can guide you in ensuring you are HIPAA compliant when faxing patient information or any other sensitive data.
Table of Contents
Why is a HIPAA cover sheet important?
A HIPAA fax cover sheet is an important piece of document that aims to protect the information being transmitted. It's the first page sent to ensure that only the authorized person or recipient can receive the record or file.
How to make a fax cover sheet you ask? Fortunately, there is no set of standard guidelines from HIPAA regarding what your cover sheet should look like. That being said, there are a plethora of templates you can download online. You may visit iFax to get yours at no cost at all!
HIPAA faxing policy does require cover sheets to contain specific details like the time and date you faxed the documents, the recipient's name, and fax number, your name, and number.
A very important note you need to remember when faxing medical records is that your cover sheet should not include the patient's name or any other PHI.
For more information on creating a HIPAA-compliant fax cover sheet, check out this checklist.
Do you check the number of your recipient before faxing medical records?
The only time faxing medical records is a HIPAA violation is when you send it to the wrong person. For this reason, it is vital that you check the number of your recipient before sending the fax. Moreover, if you can, call the intended recipient ahead of time to make sure that he or she will be there when you fax the documents.
Is it necessary to keep fax logs?
A great feature new-age fax services have is the ability to keep logs and records of documents with the corresponding transmission information. This handy feature can be used as a safe faxing practice. Just make sure that you thoroughly read and orient yourself with the privacy, access, and retention policies your preferred service provider have on their terms and agreement.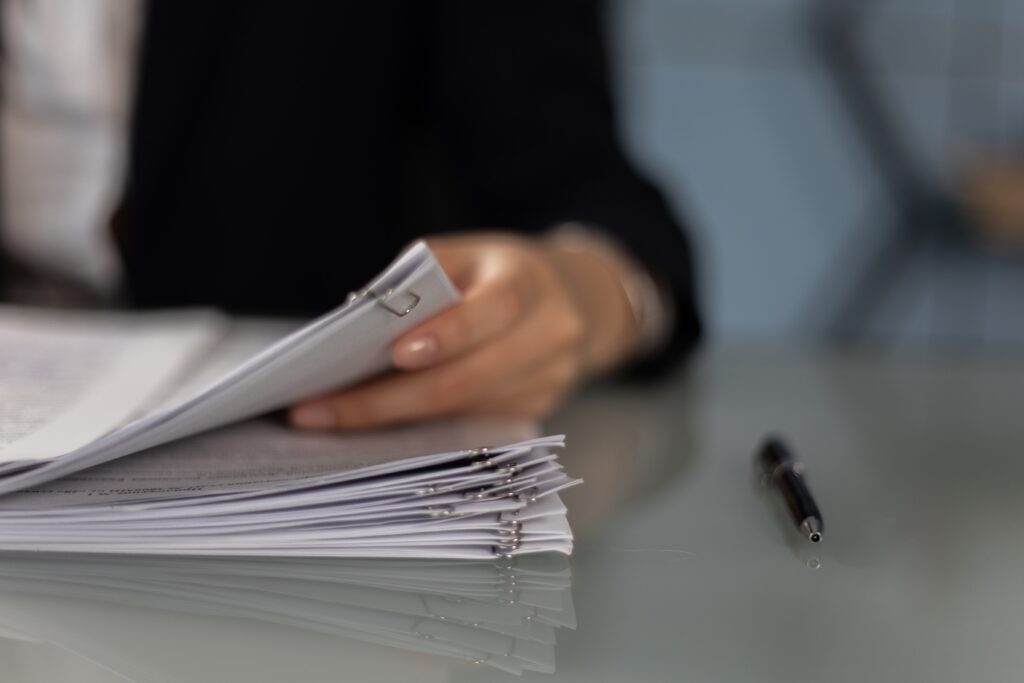 Does your business or company have a faxing policy in place?
Whether there is a designated person who is charged with faxing medical records or anyone in your organization can do it, it is ideal to have a set of faxing policies in place. The policy should cover the basic faxing etiquette to contingency plans in case someone faxes a piece of sensitive information to the wrong and unauthorized person.
Your organization should also put in place policies regarding storing, copying, and disposing of PHI faxes. This way, you will not regularly find yourself and your employees asking, "Is faxing medical records a HIPAA violation?"
Do you have a designated area for your fax machines?
If you are still using a traditional fax machine to transmit documents, a very simple way to keep yourself HIPAA compliant especially when sending patient information to authorized recipients is to find a secured designated area for the machine.
You can amp up the security by limiting access to the said area. You may select from your organization certain individuals who are allowed to send and receive PHI or whatever confidential files and documents you deal with on a regular basis.
Do you periodically schedule your fax machine for preventive maintenance?
As with any other equipment, a fax machine requires maintenance to ensure optimum performance. Although they are pretty safe and secure, if not properly maintained, they can be faulty, which might cause certain problems for you and your business.
That being said, make sure that you keep a healthy communication line between you and your fax machine manufacturer. Have them do a routine check-up and always see to it that all problems, big or small, are repaired right away.
Is there a more convenient way of faxing?
If maintenance is too much work for you, why not switch to online fax services? Aside from saving yourself the hassle of having to deal with a machine, faxing medical records or legal documents can be done using your computer, mobile phone, or your trusted tablets.
With iFax, you can enjoy a seamless faxing experience. What's even better is that they have customer service available 24/7. That way, when you do experience any problems, they can sort it out right away! Download the app now and try their 7-day free trial.
How to avoid HIPAA violations with online faxing?
iFax has robust and extremely reliable security measures in place to ensure you will always be HIPAA compliant when faxing medical records and such. As the pioneer of the fax app, iFax always put data protection at the forefront.
The company uses military-grade 256-bit end-to-end encryption. This guarantees that you and your business will always be protected against any cyber-attacks and data compromise.
Join over five million other people who are currently enjoying this safety feature and more! What are you waiting for? Download the app today.
HIPAA compliance
HIPAA online faxing service
online faxing service
send and receive faxes online