Before we get down to business and discuss how to fax online step by step, let's take a look back and see how this new and amazing faxing technology came about.
Table of Contents:
Introduction:
Facsimile, or fax as it's more commonly known, has been around for much longer than you would think. And despite being in existence for more than a century (the first-ever fax machine was invented in the mid-1800s), it remains one of the most utilized and trusted forms of document transmission mediums, especially among businesses and enterprises.
Over the years, countless of new technologies have emerged, which caused faxes to slowly decline in popularity. However, would you believe that during its peak in the early 1980s, roughly three million fax machines were sold all over the world annually? Now, they are practically considered as a "historical artifact."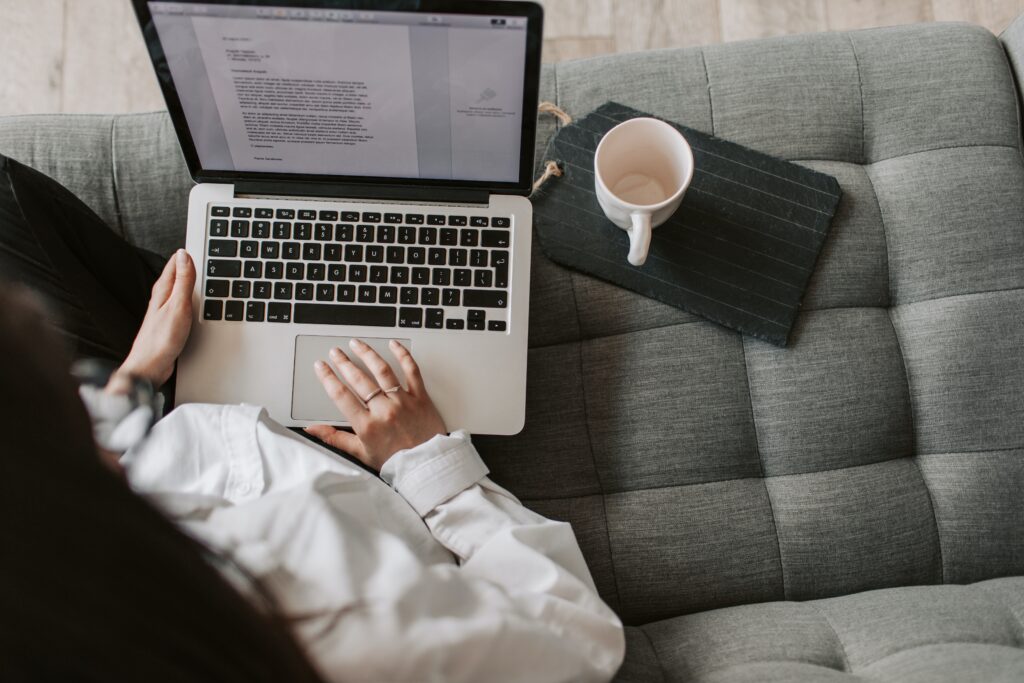 But that is not to say that fax services have completely gone into obsolescence. As a matter of fact, in the present times, tens of millions of faxes are still being sent every year. Major companies and government agencies still heavily rely on it as a communication tool, especially in terms of sharing highly sensitive and confidential documents and materials.
So if your business regularly deals with transmitting documents to your partners and clients, you should learn how to fax online step by step. This can help your business in more ways than one. It's worth integrating into your system.
And if you think private individuals do not use this document-sharing medium, you could not be more wrong. In Japan alone, a huge percentage of the country's population, about 40 to 50 percent, still widely use faxing in their day-to-day lives.
Both young and old Japanese generations still rely on faxing as a reliable communication tool and document-sharing medium. So if you ask them how to fax online step by step, they will surely be able to tell you.
So you see, faxing may not be as popular as it used to be, but it's far from being completely irrelevant.
How did fax manage to stay relevant?
As the world continues to embrace a fully digital age with emails and the internet and cloud technology, a newer and shinier version of fax services came to light and is taking the center stage yet again.
Faxing technology is ever-evolving and never fails to accommodate the population's current needs in terms of communication.
Current advancements mean that fax services are better than ever before. Isn't it quite cool and neat that you can now send a fax without a fax machine? This means that companies and smaller business entities no longer have to spend thousands of dollars just to enjoy this method of document transmission. So how to fax online step by step?
What are the benefits of online faxing?
As data protection is the main selling point of faxing in the first place, this new-age faxing technology brought about more robust security measures to keep your vital information from falling into the hands of unauthorized individuals, making it more reliable than ever.
With online fax, sharing files and documents has become simpler and more convenient. No more fussing around with a clunky piece of machine. Online fax providers introduced cross-platform applications that boast a very sleek and modern interface for a seamless faxing experience. Learning how to fax online step by step should be quite easy.
Online faxing offers a wide array of advantages and perks that can take your business to a whole new level. It can help you streamline your communication process and in turn, increase the productivity and efficiency level of your team members.
If you want to find out more about the benefit such a service gives, click here.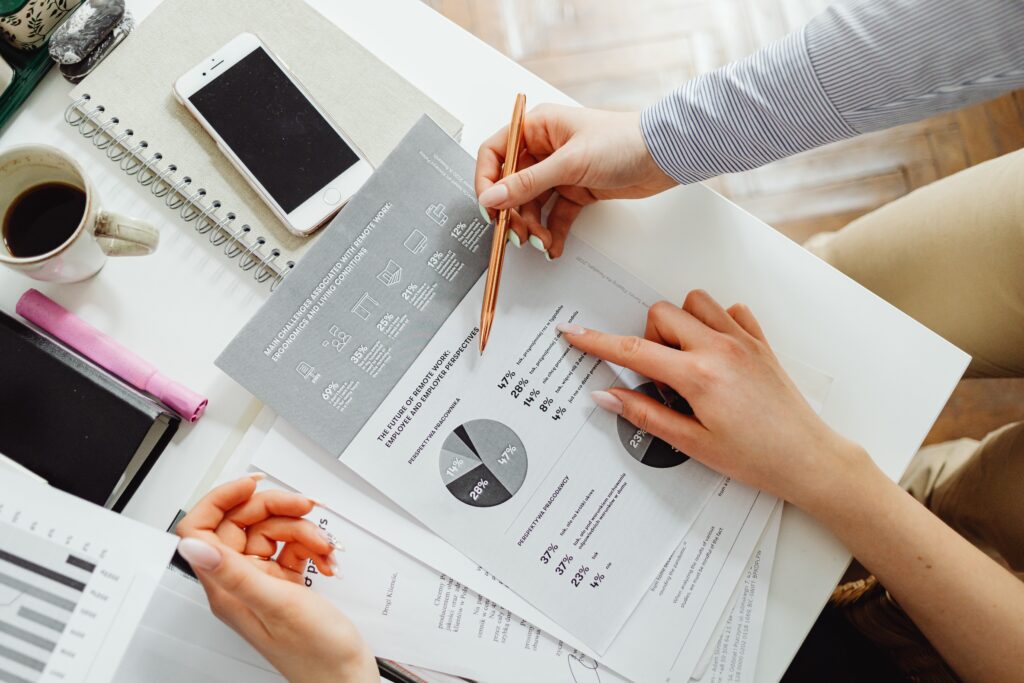 How to fax online step by step: Your Main Requirements
Do you find yourself asking the question, How to fax online step by step? Are you quite unsure of how this new faxing method works? How is it different from faxing the old and traditional way of faxing?
We'd be delighted to shed some light on these matters with you. Be sure to continue reading this article.
Sending a fax using a fax machine can be quite a long and winded process. You have to faff around with some wires and cords to make sure that the machine is connected to the phone line. You then have to check the dial tone to be sure that you're good to go.
After that's all done, you have to prep the documents including the fax cover sheet and privacy document sheet. Then you have to carefully insert all the documents so the fax machine can scan them.
Next, you dial the recipient's number and the area code to finally send the fax. That is quite a process, isn't it? The process of how to fax online step by step is so much easier than this, that's for sure.
As there aren't any more big, bulky hardware with all these buttons and wires to deal with, faxing online is actually quite simple and straightforward. You basically need at least three things to get you started.
Here's what you need:
A device of your choice. Sending online fax can be done using either your trusted mobile or smartphone, your computer or laptop, or your tablet. Pick one that you feel more comfortable using.

A stable internet connection. You don't need phone lines anymore to send and receive faxing documents. All the data are transmitted through the internet, so it is essential that your connection is strong and reliable to prevent any interruptions.

A trusted online fax service provider. There are plenty of companies offering digital faxing these days. It can be quite daunting having to go through every single one of them to make the right choice. Luckily, we have another article to help you out with this. Be sure to read it before you proceed. Check it out here.
After you've chosen which online fax service provider to go for, only then can we start discussing how to fax online step by step.
Find out how to fax online step by step with iFax the web-based app?
iFax offers the most reliable online faxing service in the market today. For as low as $8.33, you can experience all the benefits and wonders of online fax for your business or enterprise. Download the app today and start faxing!
This is how to fax online step by step with iFax using your web browser.
Step 1:
Go to www.ifaxapp.com and create an account. iFax has multiple ways for you to register. You can use your email or you can easily use your Facebook or LinkedIn account.
Step 2:
Once you have created your account, you'll be welcomed by iFax's very simple and extremely user-friendly interface. Figuring out how to fax online step by step should be very straightforward.
Click on the New Fax button found at the lower right corner of your dashboard. A default fax cover sheet will open and pop out. Input the corresponding details which should include the recipient's fax number, your name, the subject of the online fax, any comments or notes you wish to add.
Step 3.
On the bottom right corner of the pop-out box, you should see a tiny button called Add Document. You can also just scroll down, and you should be able to drag and drop the file you wish to fax.
After you've attached the file, hit Send found at the upper right corner of the box. Double-check the details and the attachments of your online fax to ensure all the information is true and correct. If everything looks good, click Continue.
Step 4.
You have the option to notify your recipient of incoming fax through email. We highly advise that you use this notification option to make sure that they will be able to receive the document or file you just sent.
To do this, just type in the email address of your intended recipient and click Send. Your recipient should receive the notification right away. However, the fax may take a couple of minutes before it's completely transmitted. Just let them know to stand by and wait for it.
With this guideline, you now know how to fax online step by step. We told you it's so quick and easy! Go ahead and try it for yourself and let us know how your experience was.
Can you send a fax using your phone?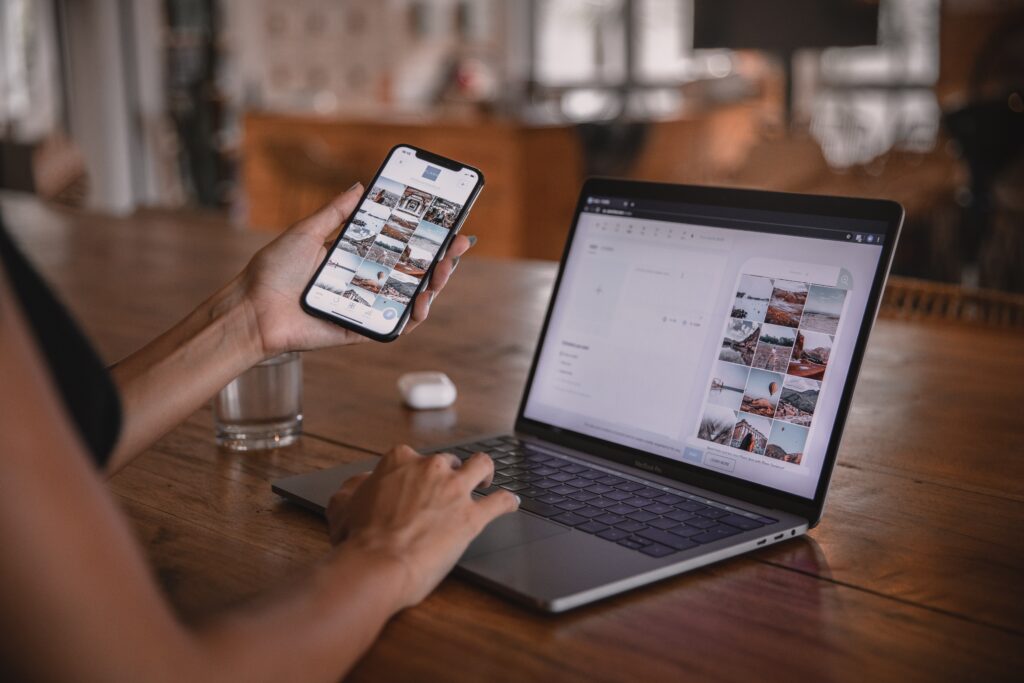 That is the best thing about online faxing. You can use any of your handheld devices to conveniently transmit any files and documents wherever you are at whatever time you fancy doing it.
iFax also has mobile application that is compatible with both Android and iOs phones. Just like the web-based and desktop application, the interface is very easy to navigate.
If you are constantly on the go, be sure to download the latest version of the iFax on your phone so you can send online faxes anytime and anywhere. The best part about using your mobile phone is that you can use your phone's camera to scan the documents.
Is sending fax online safe?
To reiterate, faxing these days has never been this safer and more secure. With iFax, you are guaranteed that your data will be protected and safeguarded at all times.
iFax uses a military-grade 256-bit end-to-end encryption, and they are also HIPAA and GLBA-compliant. All these cool features assure you that the risk of data breaches and information hacking is greatly reduced. We put your data's safety and security at the forefront of our service.
What exactly is 256-bit encryption?
Now that we've covered how to fax online step by step, let's take a look at online faxing's first line of defense.
In this digital age, we are constantly at the threat of breaches that may very well compromise our most precious and private information. Without the right security measures, hackers can easily get hold of our data and use it for their own gain and benefit.
It goes without saying that information theft is a very serious case, one that should not be taken lightly. If you are sending important files and documents on a regular basis, you have to have at least a basic understanding of encryptions.
256-bit encryption refers to the length of the encryption key used to encrypt a file. To put it quite simply and on a more layman's terms, it would take 256 different combinations to break the code and gain access to any file or document that's encrypted using this security measure.
256 may not be much at first glance, but it's virtually impossible for it to be broken even by the most experienced hacker using the fastest and most advanced computers and devices out there. Quite cool, isn't it? This should put you more at ease when you fax any PHI to your colleagues or clients.
Big industries like finance, healthcare, and legal use this encryption. Government departments and offices are also massive fans of this to protect their most classified files and documents.
To know more about 256-encryption and how it's relevant to online faxing, check out this article we've written.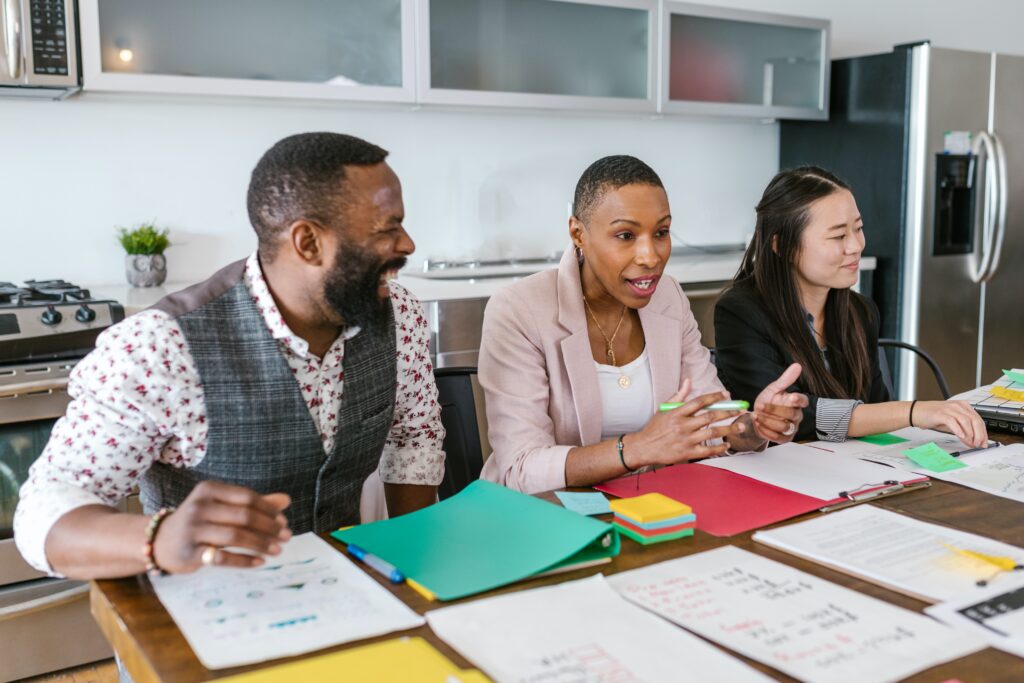 Faxing safety tips and best practices
Now that you are also set up and you know how to fax online step by step, perhaps we'd share with you some safety tips and best faxing practices:
Always include a cover sheet containing some important details including the time and date the fax was sent, the recipient's name and fax number, and your name and contact details. If you are sending medical records and the like, see to it that your cover sheet is HIPAA-compliant.

As additional safety and security measure, make it a habit to also send a privacy statement indicating that the information on the incoming fax contains sensitive and private information. This would ensure that only the authorized recipient can get their hands on the document.

If you still have the good old fax machine, see to it that it has its own dedicated area in your office that's not easily accessible to all your employees. You can up the ante in terms of security by putting in place security measures.

On that note, always schedule regular upkeep and maintenance to ensure that your machine is up and running as well as it should be. Get in touch with your machine manufacturer.

Make sure that you do not leave any files or paperwork that contain confidential data lying around for everyone to see and read.

If you know how to fax online step by step, you should also learn the basics in terms of document management. Thankfully with online faxing, keeping logs of transmitted documents is a lot easier as it comes with the service. Every file and document is stored online for a more convenient access and record keeping.
Final Thoughts
Many thanks to technology and all the innovators out there, how to fax online step by step is so much easier to do compared to faffing around with bulky and clunky fax hardware from the olden days.
Online fax offers a more cost-effective way of document transmission as well. No more extra cost for installation and set up, no need to worry about the necessary upkeep and maintenance, and no more wasting your money on fax papers and ink cartridges.
Do you want an affordable but seamless online faxing solution?
Join our community of over five million people who are currently enjoying the easy process of faxing from their preferred devices. Download iFax today.
how to fax online step by step