Faxes may seem old-fashioned today, but many organizations still use fax machines. Technology has developed through online fax services. Today, you don't need to invest in a fax machine to conduct your business. Send and receive faxes with free fax online services straight from your smartphone.
In short, no fax machine, no modem, no phone line, and it's goodbye to maintenance costs. Using fax online services provides you accessibility, convenience, and simplicity. So, let's explore these free fax trials and compare the prices and features. Find out which one matches your business needs.
Table of Contents
What Do I Get From Free Fax Online Services With Trial Offers?
Online fax services offer free trials to give you the freedom to explore the features before you buy their monthly or annual subscriptions. Some companies give you complete access to the fax services within the trial period, while others provide limited features. You get to send faxes for free from your mobile device or computer and get your free fax number.
Most online fax services are accessible via a mobile app and web interface. Keep in mind that free trials range from 7 to 30 days under the condition that you also provide your credit card details, but they won't be charged until the trial date is over. So, if you feel that the app doesn't meet your expectations, you better cancel your subscription before the trial ends.
5 Free Trial Fax Online Services for Mobiles and Computers
You need an internet connection, an internet-ready mobile device or computer, and a subscription account on your preferred online fax solution with a free trial.
iFax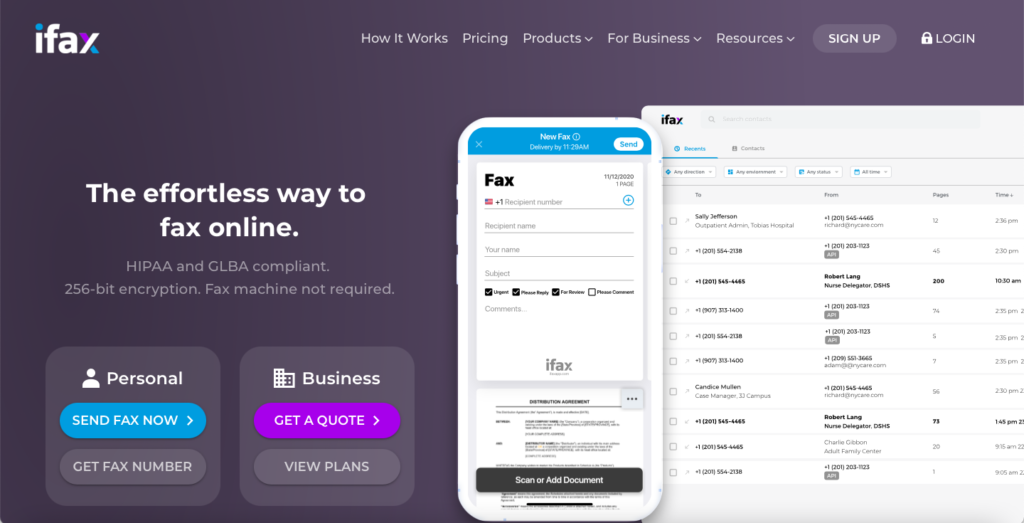 iFax simplifies sending and receiving faxes with your smartphone and computer at an affordable monthly price. It has a simple dashboard that lets you send faxes as if you are sending an email. For instance, scan the document you need to transmit with your mobile device, and iFax will do its job with its state-of-the-art image optimizer to ensure the recipient receives a sharp, clear copy.
iFax has HIPAA-compliant fax cover sheet templates and uses military-grade 256-bit end-to-end encryption to safeguard all transmission. This cloud-based faxing service syncs all faxes to different devices such as iOS, Android, Windows, and Mac. Enjoy a 7-day free trial of the Basic plan, and you can send up to 200 pages ideal for personal use. The monthly subscription at iFax starts from $8.33 per month, billed annually.
HelloFax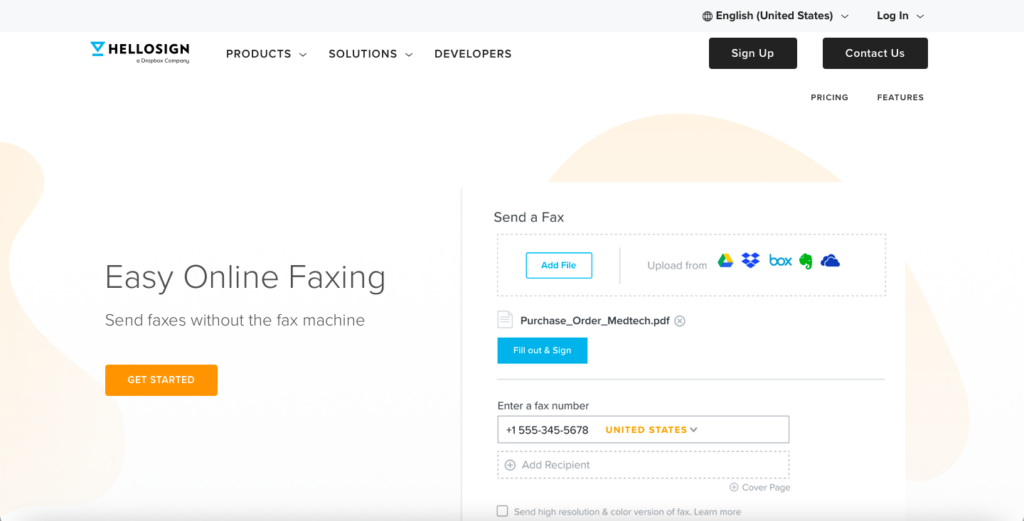 HelloFax is another online fax service that offers free fax for up to 5 pages. However, you can only send faxes as it doesn't support receiving option unless you subscribe to a paid account. You can send faxes to any fax machine and cloud-based fax account, and if you have an existing fax number, you can keep it.
HelloFax also lets you send a fax via email, and they will forward it to the recipient's fax number. When it comes to the free trial, it's generous to give users a 30-day trial. If you're not happy with the service, cancel it anytime before the trial period ends to avoid being charged. For paid monthly plans, the price starts from $9.99 that supports up to 300 fax pages.
FaxZero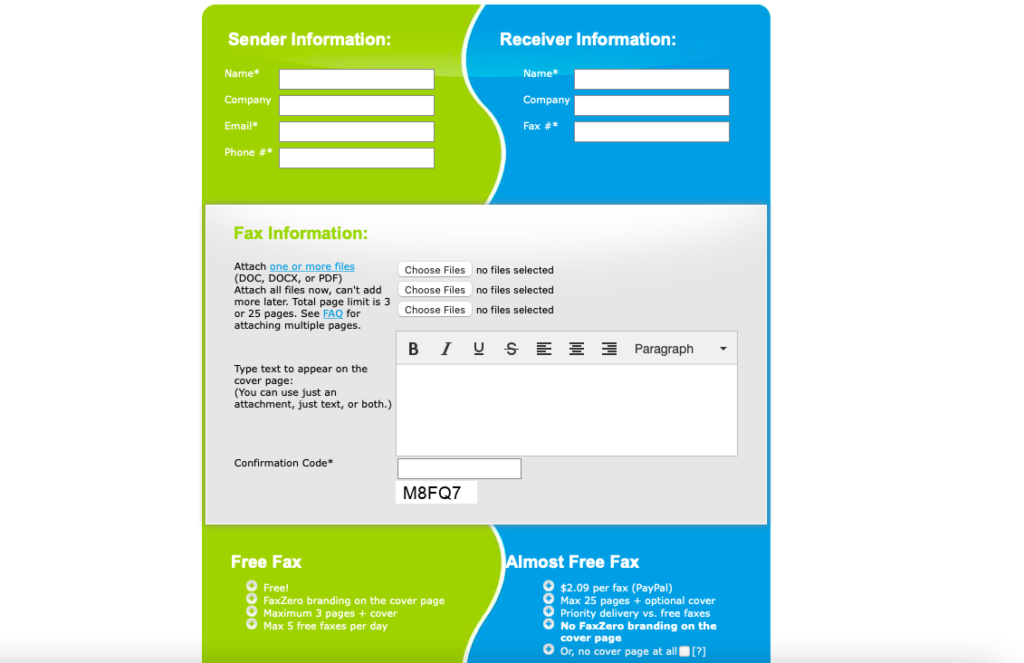 FaxZero lets you fax anywhere in the US and Canada for free with a maximum of three pages, including the fax cover page. As of this writing, it only supports a web interface where you can fill in the information of the sender and recipient and attach documents. It's ideal for personal and professional use if you occasionally transmit faxes.
It has a list of fax numbers of a congressperson, senator, and governor. Fill in the information, and you can communicate to them via fax. If you need to send multiple faxes, you can pay $2.09 per fax via PayPal, a maximum of 25 pages with a fax cover sheet.
MetroFax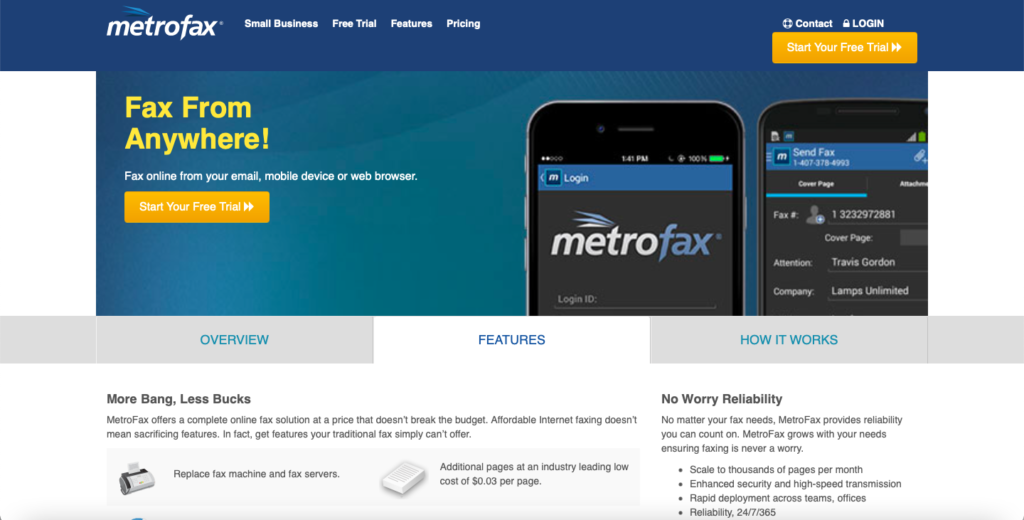 MetroFax aims to eliminate fax machines, modems, and phoneline through its online fax service on the web and mobile applications. It offers an entirely online fax solution with affordable monthly subscriptions that start from $6.33 per month for 500 fax pages. Send faxes using your email, mobile device, or computer with ease.
If you're not familiar with online faxing, MetroFax also offers a test fax page. You only need to enter your email address on the website, and it delivers sample fax to your inbox. Your incoming fax pages are in PDF format that you can save or print right away. If you're keen to explore its features, avail of the 14-day free trial.
Nextiva vFax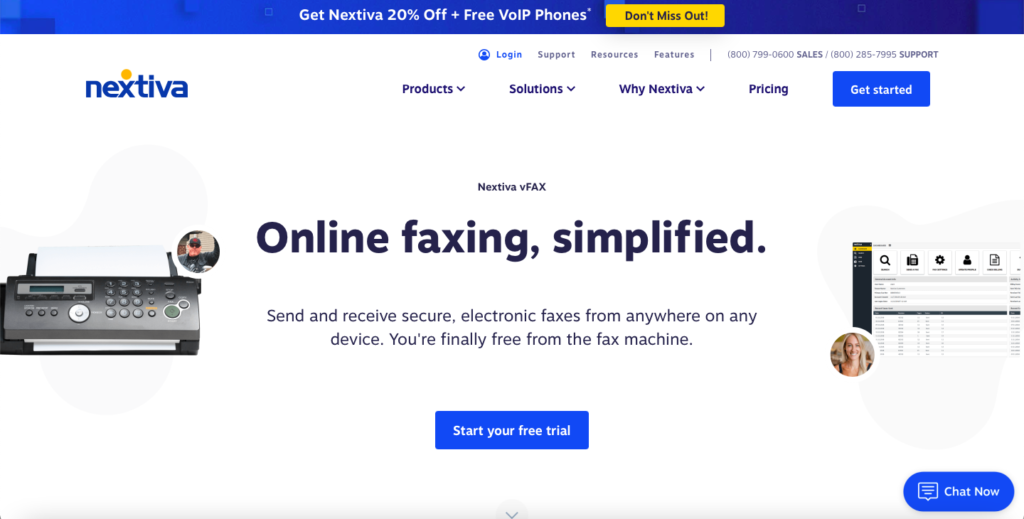 Nextiva is a multifunctional communication platform for businesses that allows you to connect business apps and automation tools to streamline communication, project management, and customer management. It's like your business phone on the go that lets you send texts, instant messages, videos, and emails.
It offers online faxing for sending and receiving faxes electronically with your smartphone, tablet, or PC. Keep your existing fax number, and Nextiva has its way to transition without disrupting the communication seamlessly. The monthly plans start from $7.95 for 500 fax pages.
Final Thoughts
One of the perks of getting free trials is faxing for free. This would be an advantage if it's for personal use and you only need to send one or two pages for a specific company or organization.
However, it would help if you had a subscription for businesses owners and large corporations to accommodate your hundreds of incoming and outgoing faxes.
Using online fax services is cost-effective and convenient. Download iFax today and find out why over 5 million users are satisfied and happy.
best fax apps
best fax service online
online fax service