While fax machines have been around for ages, they are by no means irrelevant or obsolete in today's landscape. As a matter of fact, thousands of businesses and organizations still heavily rely on faxing for communication and swift document sharing.
If you are looking to integrate faxing into your current workflow, the Brother Fax 575 can be a great addition to your office. In this article, we will provide you with a quick run-through on how to set up this machine and how to maximize its usage. We'll also see how it compares to its more modern counterparts, like online faxing.
Getting to Know Brother Fax 575: Key Features and Functionalities
The Brother Fax 575 is a great fax machine for home offices and small businesses. Its sleek and compact design makes it the ideal choice for those with limited space, as it takes up no room at all. But don't let its small and slim frame fool you. This fax machine is packed with a range of advanced features that can truly transform and simplify your workflow.
This machine boasts an impressive memory capacity that allows you to store important documents of up to 500 pages. This means that you can easily revisit old fax transmissions and print out additional copies for reference.
That's not all. This specific model of Brother fax machine is equipped with a 30-page automatic document feeder. This makes sending multiple pages at once a breeze. Moreover, its high-speed fax modem allows you to transmit documents as fast as three seconds per page.
What's more, the Brother Fax 575 is equipped with a 30-page automatic document feeder, allowing you to quickly and easily send multiple pages at once. Additionally, its high-speed modem lets you transmit documents in as little as 3 seconds or 14.4 kbps per page.
As it is primarily a fax machine, the Brother Fax 575 has a built-in telephone handset, so making and receiving phone calls can be done easily. It also has an intuitive LCD display that helps you navigate through the machine's settings seamlessly.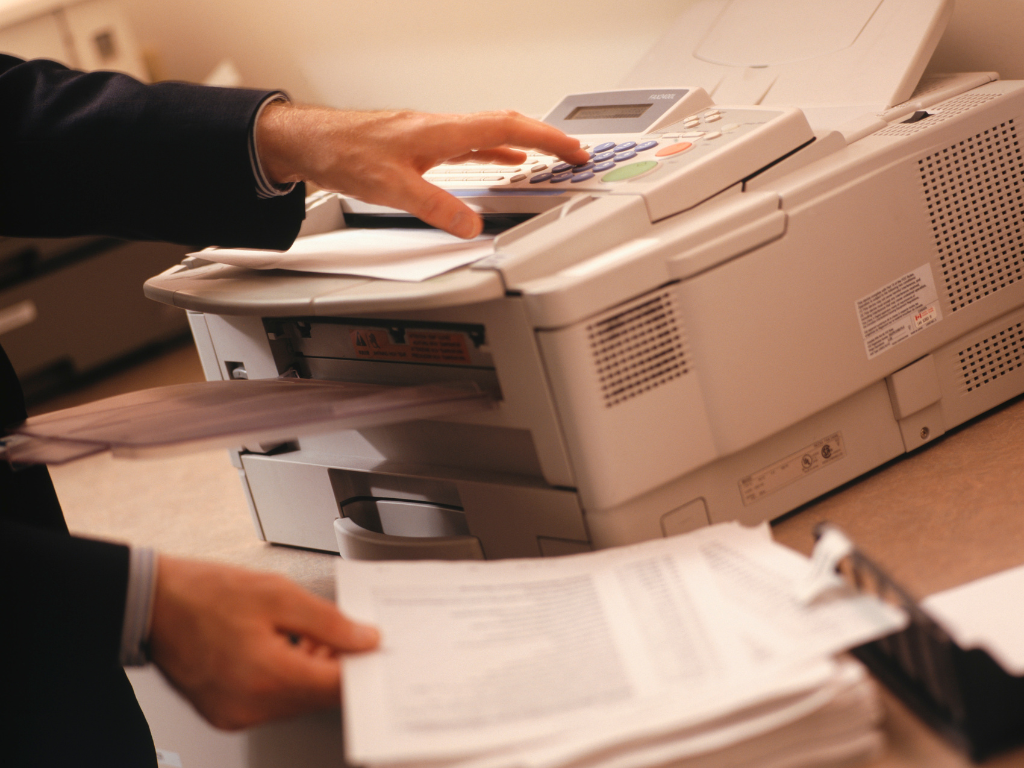 Setting Up Brother Fax 575: How to Send and Receive Faxes
One of the reasons why Brother is a trusted brand when it comes to multifunctional printers and fax machines is that they produce devices that are quite easy to install and use. In particular, their Fax 575 model hardly requires any effort when setting up.
How to set up Brother Fax 575
Plug in the machine to an electrical outlet. Once it's powered up, connect the Brother Fax 575 to your telephone line. Check for dial tone.
Set the date and time. Press the "Menu/Set" button and use the arrow keys to select "Initial Setup." Then, select "Date/Time" and enter the current date and time using the keypad. Press "Menu/Set" to save your changes.
Load paper. Open the paper tray cover and load up to 50 sheets of paper. To avoid paper jams, make sure that there aren't any folds or tears in your paper. Adjust the paper if necessary.
Set the receiving mode. This particular fax machine model offers four different receiving modes: Fax Only, Fax/Tel, Manual, and Answering Machine. Press the "Receive Mode" button repeatedly until you reach the desired receiving mode.
And just like that, you're all set. Setting up Brother Fax575 is that easy. It takes less than five minutes to get everything sorted.
How to send a fax using Brother Fax 575
Load the document you wish to transmit into the automatic document feeder. Place the paper upside down.
Dial the recipient's fax number using the keypad. If you're sending it overseas, make sure to include the area code.
To send the fax, simply press the Fax Start button. The paper will start to roll down the machine to scan and transmit the document.
How to receive a fax using Brother Fax 575
Check if your fax machine is plugged in and connected to a phone line.
Make sure that you have enough paper loaded into your document feeder.
Your fax machine will ring if there's an incoming transmission. To start receiving the document, answer the phone.
Once the LCD display says Receiving, you can hand up the phone.
The machine will automatically print the document once the transmission is successful.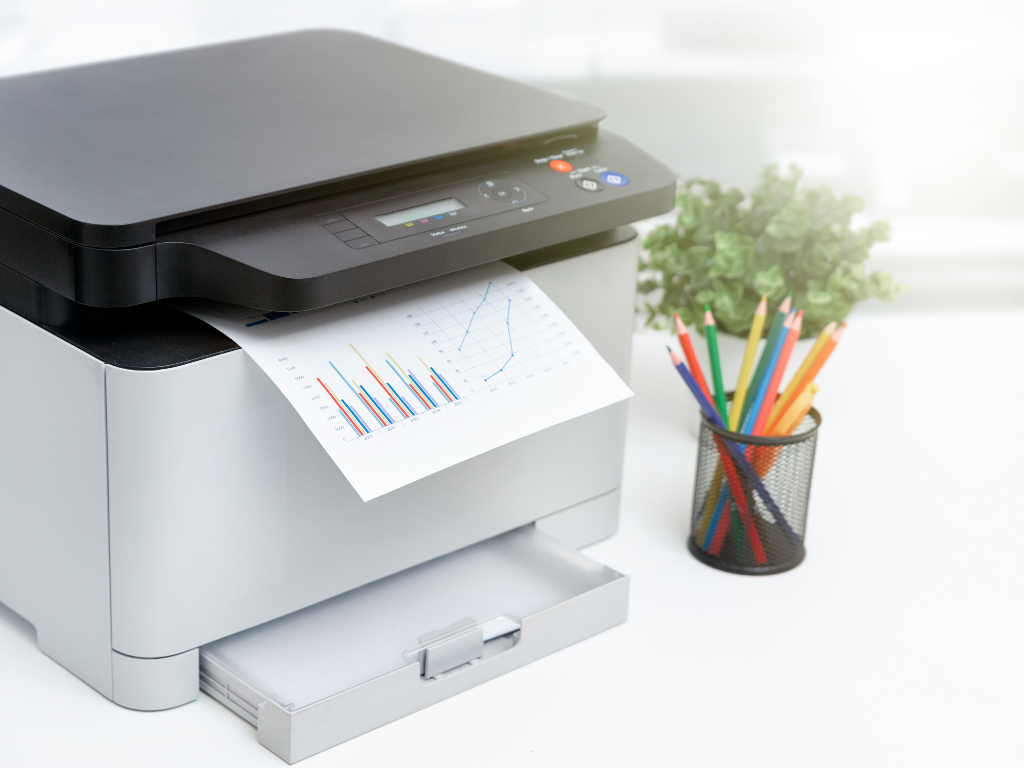 Brother Fax 575 Maintenance: Care Tips and Best Best Practices
While the Brother Fax 575 is fairly low maintenance, it still needs to be looked after to keep it in tip-top shape. Here are some tips and best practices for caring for your fax machine:
1. Choose a proper location
Place your fax machine in a safe area where it's away from moisture and direct sunlight exposure. This can help prevent damage to the internal components of the machine. And as much as possible, avoid putting the Brother Fax 575 in a high-traffic area. Not only does this prevent any accident, but it also prevents unauthorized access to any of your documents.
2. Keep it clean
Make it a habit to regularly clean the exterior of the fax machine. Use a soft, damp cloth. Refrain from using harsh chemicals or abrasive materials that may scratch the surface. Dust and other particles might seem harmless to your fax machine, but buildup can easily deteriorate the condition of your device.
3. Use quality supplies
Use only high-quality paper and ink cartridges that are designed specifically for your Brother Fax 575. Using subpar supplies may cause jams, poor print quality, and damage to the machine. Opting for cheaper alternatives might seem like you're saving money, but in the long run, you're more likely to spend more on repairs and maintenance.
4. Perform regular maintenance
Follow the maintenance procedures outlined in the user manual. This may include cleaning the scanner glass and document feeder rollers, replacing the toner cartridge, and performing routine checks of the machine's performance.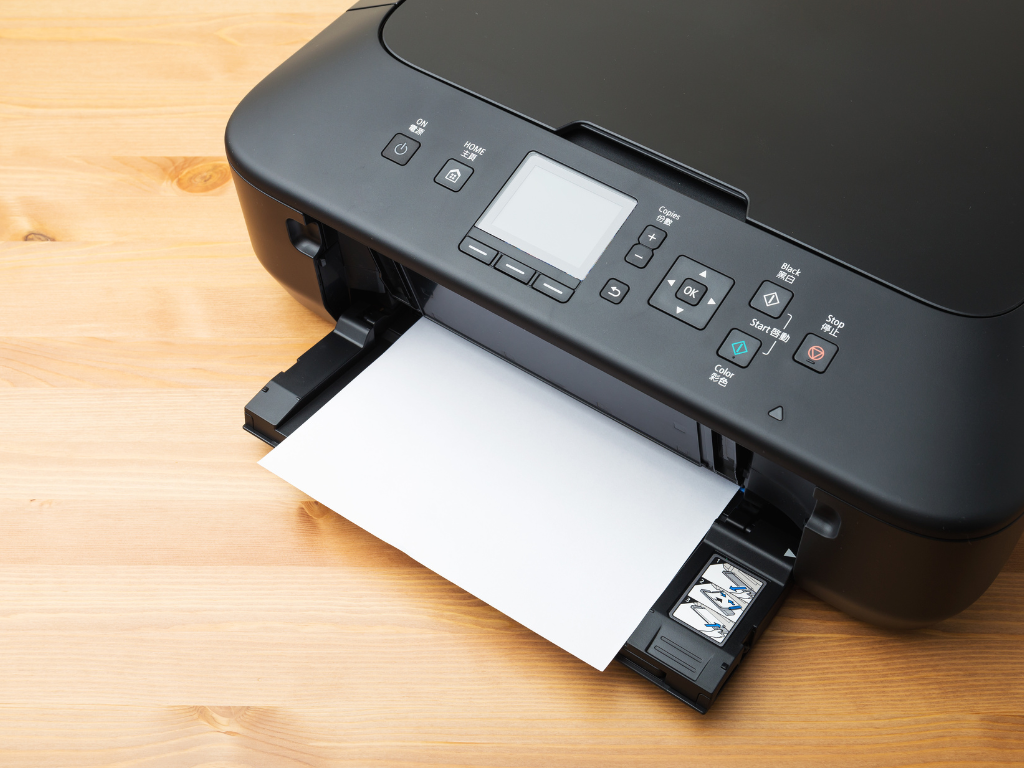 How Can iFax Revolutionize Your Faxing Processes?
There's no denying that the Brother Fax575 is a great and reliable fax machine designed to streamline your faxing process. However, there are a handful of drawbacks to sticking with the traditional faxing method.
If you want a quicker and more convenient faxing experience that doesn't involve tinkering with a machine, you can opt for online faxing using iFax. With iFax, you can turn your mobile phone, tablet, or laptop into your very own portable fax machine. This means you can send and receive faxes even outside the confines of your office.
Aside from the usual faxing capabilities, iFax also offers a plethora of other features that can truly make document transmission a breeze. You can take advantage of our built-in document scanner. You can simply use your phone's camera to convert physical documents into digital format. There's no need for a separate flatbed scanner.
iFax also uses advanced security measures, such as end-to-end encryption, to keep your document safe against any threats of breaches and unauthorized access. Finally, we offer a variety of faxing plans that will surely fit any financial requirements.
So what are you waiting for? Sign up with iFax today.