Although the world is moving towards a paperless environment with online faxing, investing in a multifunctional printer such as the Brother Intellifax 2840 can still be very much worth it. It's an excellent choice for home offices and small-medium businesses, as you only need this one machine to perform a variety of different tasks.
As this is an all-in-one printer that packs so many features and functions, the process of setting this up in your office can be overwhelming. But don't worry. This article will cover the basics so you can start using your Brother Intellifax 2840 in no time.
Introduction to Brother Intellifax 2840: Key Features and Components
When it comes to versatile and reliable office devices, you can never go wrong with Brother. In particular, their Intellifax 2840 model combines the functionalities of a printer, scanner, copier, and fax machine in one powerful device. This makes it the ideal tool for streamlining your communication and document workflow.
The Brother Intellifax 2840 is primarily designed as a high-speed, high-performance fax machine, with the ability to send and receive faxes in monochrome and color. It also offers advanced faxing features such as fax forwarding, fax broadcasting, and automatic redial.
In addition, it has a large memory capacity of up to 400 pages for storing incoming faxes. It also has a built-in telephone handset for making calls without the need for a separate phone line. Moreover, it comes with a convenient 2.7-inch color LCD display for easy navigation.
As it also doubles as a printer and copier, the Brother Intellifax 2840 can be a great addition to offices that regularly deal with high volumes of paperwork. The machine is capable of printing up to 20 pages per minute and supports an array of paper sizes from A4 to A6. You can use this device to print hard copies of all sorts of documents, such as contracts and marketing materials.
Just as with other Brother models, the Intellifax 2840 works on both Windows and Mac operating systems, so you don't have to worry about compatibility issues. When it comes to connectivity options, this multifunctional device has a USB port, an Ethernet port, and Wi-Fi. This allows you to easily connect the machine to your network and share it with multiple users.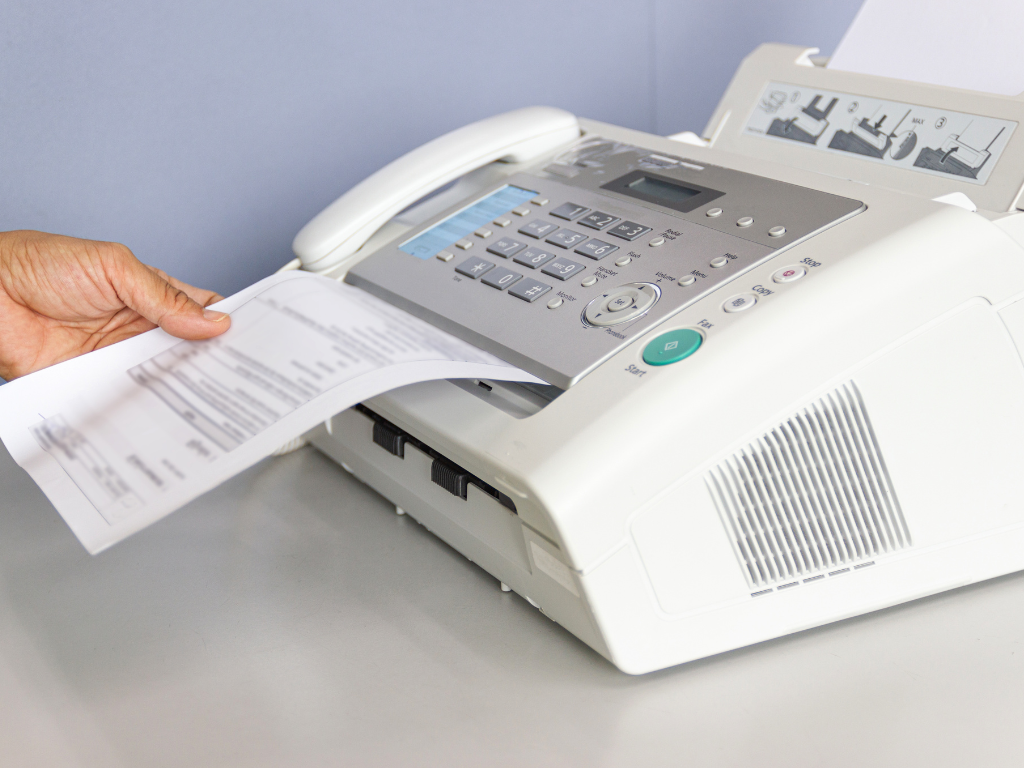 How to Set Up Brother Intellifax 2840 for Faxing
The idea of tinkering with a piece of equipment or machine can be intimidating for a lot of people. While that may be true for other devices, it certainly isn't the case for the Brother Intellifax 2840. This all-in-one printer is designed to be user-friendly and doesn't involve complex steps and printing processes. Here's how to use it to send a fax:
Load the document you wish to share. Properly place it face down in the document feeder or on the scanner glass.
Dial the recipient's number. Once the document's loaded, type in your recipient's faxing number using the keypad on the control panel. If you're faxing the document to an outside line, enter the prefix number first, followed by the actual fax number.
Adjust fax settings. In certain instances, you might have to adjust the settings to ensure that your document is clear and legible. To do so, press the Menu button on the control panel and use the arrow keys to select Fax. Use the arrow keys to adjust the resolution, contrast, and other fax settings as needed.
Send the fax. If the document is good and ready to go, press the Start button on the control panel to start sending the fax. The Brother Intellifax 2840 will automatically dial the recipient's number and begin transmitting the document.
Confirm transmission. After the fax is sent, you will receive a transmission report that confirms the success or failure of the fax transmissions. One of the best things about the Brother Intellifax 2840 is that it will automatically print the report after the transmission.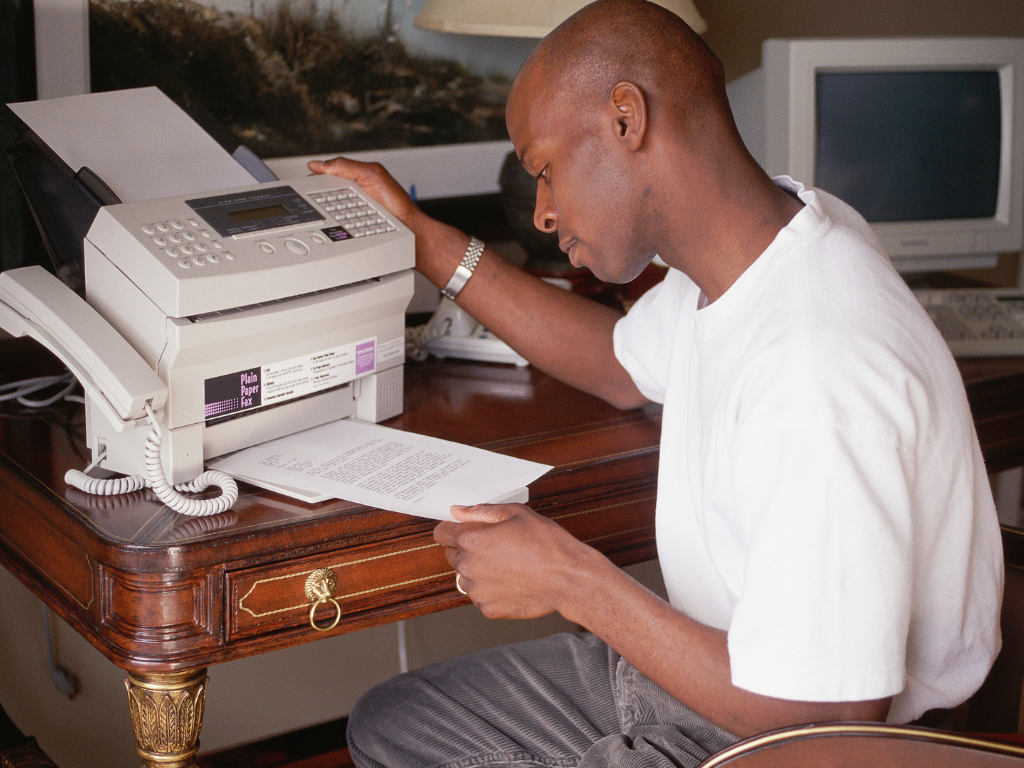 Troubleshooting Common Issues With the Brother Intellifax 2840
Brother is an extremely popular and reliable brand of multifunctional printers, with millions of users worldwide. However, just as any other piece of technology, it's not one without faults. In particular, it's not uncommon to encounter technical problems with the Intellifax 2840 every once in a while.
Here are some issues you might encounter and the simple ways you can troubleshoot them:
Paper jams
No matter the brand or model of printer you're using, it's always inevitable to experience paper jams when sending or receiving faxes. This issue usually occurs for many different reasons, including misaligned papers, damaged or worn rollers, and even the quality of paper being used, to name a few.
As it is a common issue, it's not difficult to troubleshoot paper jam. All you need to do is turn off the device, unplug it from the power source, and carefully remove any jammed paper or debris from the printer. After that, simply turn the printer back on, and try resending the fax.
Toner cartridge issues
Since you are dealing with a piece of machine, you have to be wary of its parts as sometimes they can fail or cause problems. When using the Brother Intellifax 2840, it's perfectly normal to encounter toner cartridge issues. They can be caused by a few factors, such as low toner levels, incorrect installation, damaged or incompatible cartridges.
To troubleshoot this problem, open the front cover of the printer and remove the toner cartridge. Check if there's anything wrong with or if it needs any replacement. If it does, you have to replace it with a new one. If not, try reinserting the cartridge firmly and see if it works. However, if none of these work, contact Brother's technical support.
Connection issues
As mentioned earlier, the Brother Intellifax 2840 offers multiple connectivity options so you can integrate the machine seamlessly into your workflow. But there are instances where you can experience connection issues, especially when sending or receiving faxes.
If you encounter this problem, you first need to check if the cables are properly connected and that the printer is turned on. If everything looks good and the problem persists, you may also reinstall the printer drivers or reboot your computer.
Fax issues
The Brother Intellifax 2840 was created, first and foremost, as a fax machine. Although it's reliable with impeccable performance, it is completely unavoidable to run into faxing problems every now and again. This can be caused by several factors, including poor phone line quality and incorrect fax settings.
Luckily, resolving this problem doesn't require a long and complex process. If you are having trouble transmitting faxes, you first need to check for connection issues. Make sure that all the phone lines are connected. Next, see to it that you entered the correct fax number. You might also have to run a fax test to properly diagnose the problem.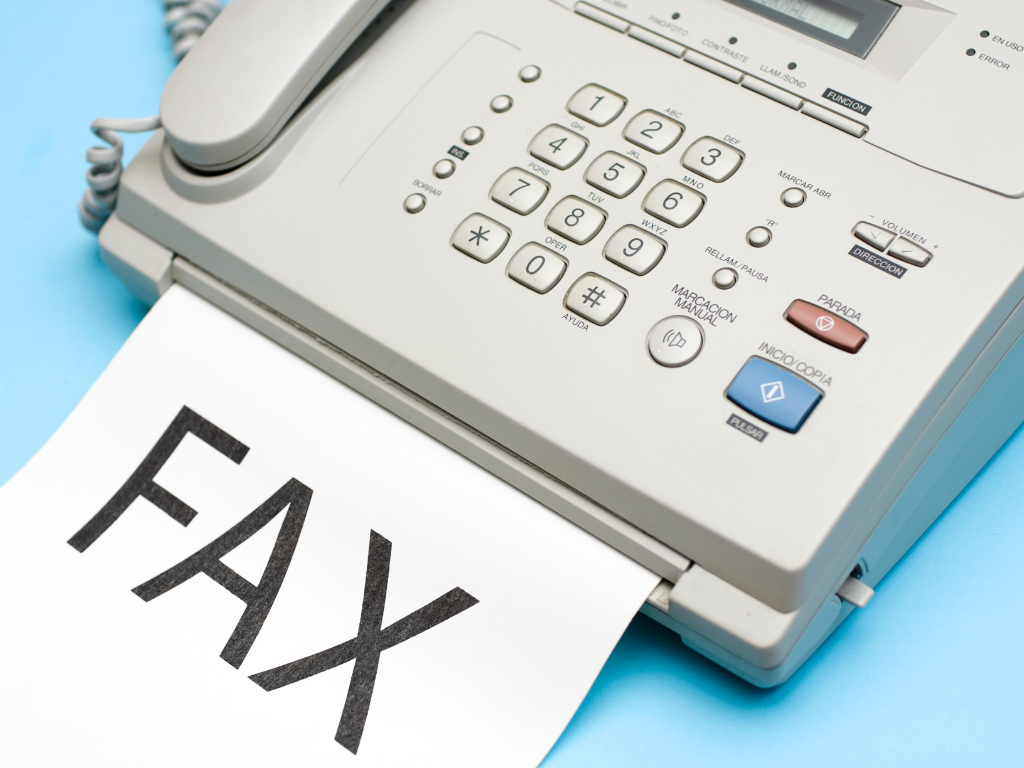 Embrace Paperless Faxing with iFax
Although an all-in-one printer like the Brother Intellifax 2840 is a great addition to your office, it has its limitations when it comes to sending and receiving faxes. For one, you need to be in the confines of your office to transmit documents. Also, it can be a bit costly to operate and maintain. Moreover, there's also a matter of security.
When you switch to an online faxing solution like iFax, you don't have to worry about any of that. With cloud-based service, you can turn your mobile phone or computer into your very own portable fax machine. This doesn't only give you the ability to fax from anywhere at any time, but it also saves you some money.
As we are completely digital, you can store your documents in the cloud for better accessibility and more convenience. Best of all, iFax uses military-grade encryption to ensure that only those who are authorized can access the faxes. You can be rest assured that your documents are safe and protected against any malicious threats.
If you are looking to revolutionize your faxing process, go paperless and sign up with iFax today.
brother fax machine
brother intellifax 2840