Brother, a prominent brand in the world of office equipment, has been producing high-quality fax machines for decades. Their products are known for their durability, ease of use, and advanced features that make faxing a breeze. This makes Brother fax machines a top choice for businesses that rely on fax for their daily operations.
If you are still deciding what fax machine to get, Brother offers a range of models with various features and price points. Below is a list of our top picks. Feel free to choose the one that best suits your needs and budget.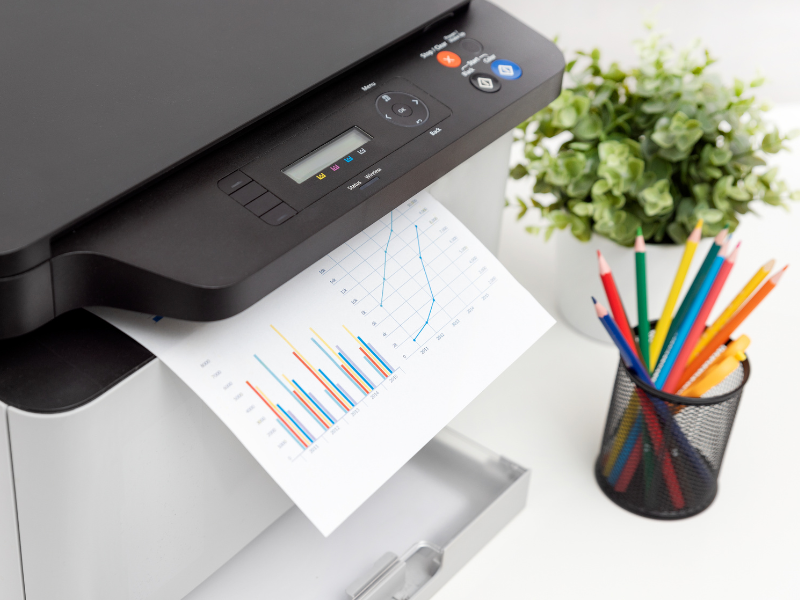 Why Choose a Brother Fax Machine?
Brother fax machines are popular with businesses due to their reliability, durability, and affordability. With time-saving features and superior print outputs, you can expect these machines to meet all your faxing requirements.
If you are looking for ways to fax efficiently and conveniently, consider choosing a fax machine from Brother. Here's why:
Fast faxing speeds: Brother fax machines are designed to deliver fast, accurate, and high-quality transmissions.
Easy to operate: You can easily navigate through your machine's straightforward interface and clearly labeled buttons.
Reasonably priced: There are many affordable models to choose from, so you don't have to sacrifice quality for cost.
Multiple functions: Multifunction models often come with printing, scanning, and copying features, saving you time and money.
Innovative features: With Brother fax machines, you can enjoy innovative features such as mobile printing, wireless connectivity, and cloud storage.
Indeed, investing in a Brother fax machine can be a smart choice for any business. Not only does it help streamline communication, but it also helps speed up your document processing times.
The Best Brother Fax Machines of 2023: Our Top Picks
Here are our top six picks for this year's best Brother fax machines: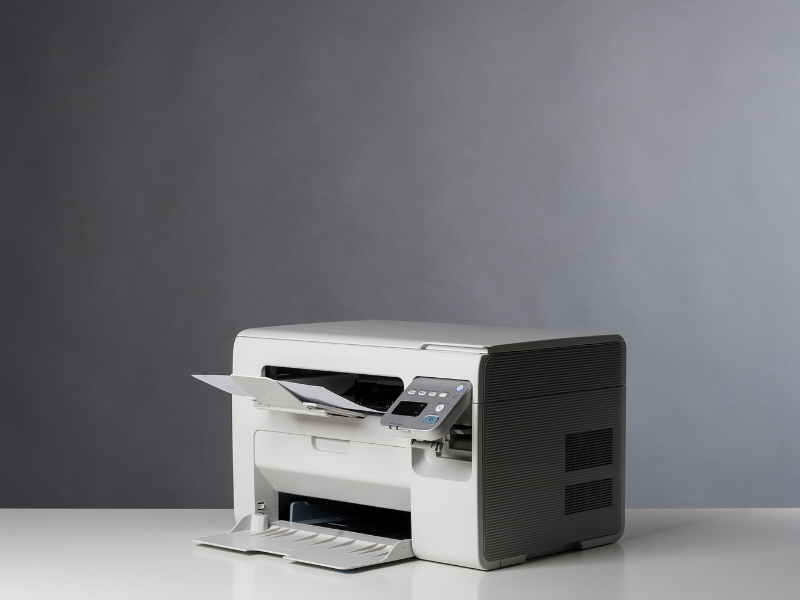 1. Brother IntelliFax-5750e
The Brother IntelliFax-5750e is a high-performance fax machine designed for busy offices. It is equipped with a 50-page automatic document feeder and can fax documents at speeds of up to 33.6 kbps. It also has a large paper tray capacity, which makes it ideal for high-volume faxing and printing.
On top of this, the IntelliFax-5750e is also network-ready. Multiple users can share the device and send faxes from their computers. It also supports duplex printing and copying, which means the machine can print and copy documents on both sides.
2. Brother IntelliFAX-2940
The Brother IntelliFAX-2940 offers fast fax transmission speeds of up to 33.6 kbps. It is a high-speed laser fax machine designed to meet the needs of a small to medium-sized business. It also has a 2-line LCD, which is large enough to display important information like the sender's fax number.
On top of this, the IntelliFAX-2940 has a 30-page automatic document feeder and a built-in telephone handset. Plus, you can use it to copy and print documents at a maximum resolution of 2400 x 600 DPI. Its copier function can make up to 99 copies simultaneously.
3. Brother IntelliFax-2840
One thing that stands out about the Brother IntelliFax-2840 is its high-speed faxing capability. With it, you can fax documents quickly at speeds of up to 33.6 kbps. The machine also has a paper tray that can handle up to 250 sheets of legal size. Meanwhile, its automatic document feeder can hold up to 20 pages at a time.
As for faxing, the IntelliFax-2840 can fax the same message to multiple fax numbers of up to 272 broadcasting locations. The machine also has a dual-access capability, meaning it can scan a fax into memory while sending or receiving another fax.
4. Brother IntelliFax 2820
The Brother IntelliFax 2820 is a high-performance fax machine that offers fast transmissions and high-quality print outputs. Ideal for businesses and home offices, this machine's compact design allows it to fit in small spaces. It also has an 8MB memory that can store up to 500 pages.
The faxing speed of IntelliFax 2820 is 14.4 kbps and can print up to 15 pages per minute. It also has a built-in speakerphone and caller ID, which allows you to answer calls without leaving your desk. Plus, this machine can broadcast single faxes to as many as 270 recipients simultaneously.
5. Brother IntelliFax-4100e
The Brother IntelliFax-4100e is a business fax machine capable of transmitting faxes as fast as 3 seconds per page. It is ideal for busy offices as it can store up to 500 fax pages in its 8MB memory. It has a 2-line display, a front-loading paper tray, and a user-friendly control panel. The machine can also auto-dial up to 132 fax numbers.
With the IntelliFax-4100e, you can fax a document once and broadcast it to as many as 182 recipients. It will also help lower your operating costs by using a high-yield toner cartridge, which can print up to 6,000 pages.
6. Brother FAX-575
The Brother FAX-575 has a compact design, making it an ideal choice for personal and home office use. While packed with time-saving functionalities, the machine only takes up a little space. It also works seamlessly with various phone systems.
Feature-wise, the FAX-575 model can do voice and fax calls on a single line. Its fax modem speed is 9.6 kbps, and it can store up to 25 pages in its memory for out-of-paper reception. It can also automatically redial a number up to 4 times if the line is busy.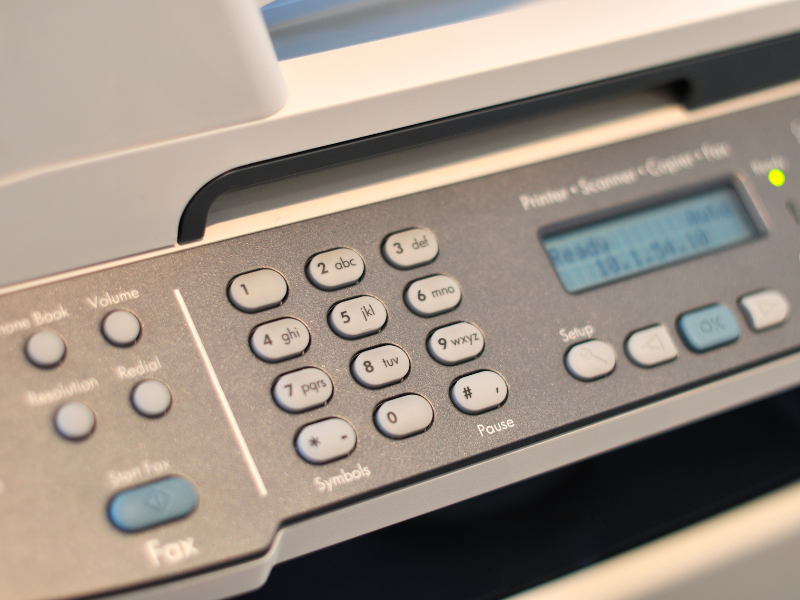 Things to Consider When Choosing a Brother Fax Machine
Choosing a Brother fax machine that is suitable for your needs requires careful consideration. Here are some of the factors to keep in mind:
Faxing Needs: Consider the volume of faxes you need to send and receive regularly. You may also look into the cost associated with machine maintenance.
Compatibility: Check whether the fax machine is compatible with your phone system. Some models may require an adapter or a specific phone line to work.
Speed: Consider the speed of the Brother fax machine. If you regularly fax in high volume, you may want a model with a faster transmission speed.
Paper Handling: Consider looking for a model that can handle the size and type of paper you typically use. Its paper tray should also be large enough to accommodate your everyday printing needs.
Features: Some printers come with additional features like duplex printing and wireless connectivity. These models may come at a higher cost.
Cost: Determine whether the model fits your budget. Some Brother fax machines may have a higher upfront cost but can save you time and money in the long run.
Customer Support: Ensure that the machine comes with good after-sales support, including a warranty, in case you need help with troubleshooting or installation.
These factors can significantly impact your overall satisfaction with the machine. Thus, it is crucial to evaluate different options before making a decision.
Can a Brother Fax Machine Send a Fax Without a Phone Line?
A telephone line is required to send or receive a fax using a Brother fax machine. Without it, you won't have the means to transmit the fax data to your intended recipient. Additionally, you should ensure that there aren't any issues affecting the line quality. Otherwise, this could lead to slow transmissions and frequent disconnections.
If you use fax for business, consider getting a dedicated phone line to avoid delays or interruptions.
Effortlessly Fax Without a Brother Fax Machine Using iFax
If you're looking for an efficient faxing solution besides Brother fax machines, consider using iFax. With our online fax service, you do not need to connect to a phone line to send and receive a fax. All you need is a smartphone or laptop. It's like having a portable fax machine that allows you to fax documents and get work done on the go.
Additionally, iFax provides secure encryption and HIPAA compliance for users who need to send sensitive information. You can also choose to schedule faxes for future delivery.
With online faxing, you have greater flexibility and control over your faxes. See how iFax can help streamline your faxing process.
Start for free or upgrade to a paid plan.
best fax machines
fax machines
top fax machines