Even though there are online fax services available, having a fax machine can still be beneficial in certain situations. Take the Brother IntelliFax 2820, for example. It's a reliable fax machine that offers a range of time-saving features. Plus, it allows you to fax and make voice calls on a single phone line.
If you are unfamiliar with the IntelliFax 2820, this post provides an overview of its key features. You will also learn how to set it up for faxing and whether it's worth looking into, especially if you want a cost-effective way to send and receive faxes.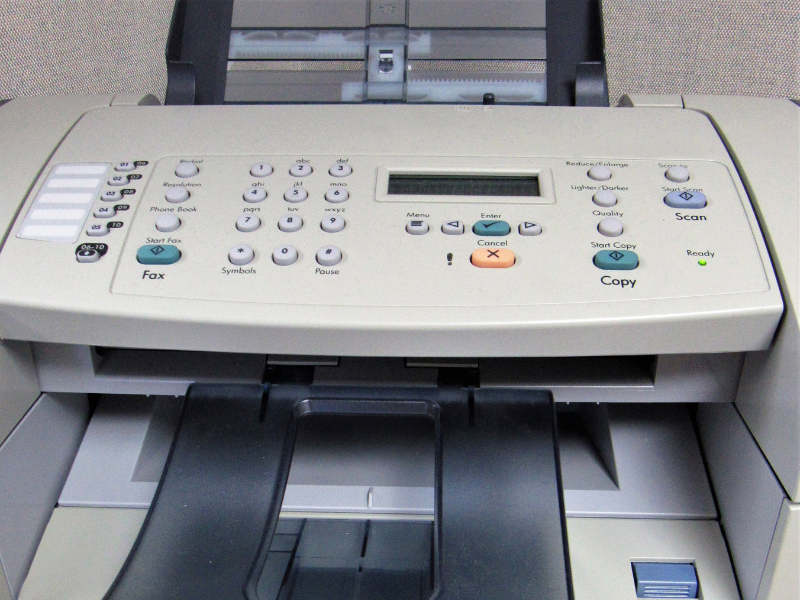 Brother IntelliFax 2820 Key Features and Specifications
Since IntelliFax machines are designed to send and receive faxes quickly, you can expect the same from 2820. This laserjet model can fax documents at no less than 6 seconds per page. You can rely on this fax machine to handle the ever-changing faxing needs of your small business or home office.
The following are the key features and specifications of the Brother IntelliFax 2820:
14.4 Kbps fax modem
QuickScan feature
8MB fax memory
Automatic document feeder (ADF)
Telephone function
Copy and scan function
PC connectivity
Auto-dialing
Broadcast faxing
Superior laser output
Dimensions: 14.7 x 14.7 x 10.3 inches (WxDxH)
Weight: 16.2 pounds
Energy Star certified
Compact and lightweight design
Let's take a closer look at some of its key functionalities.
Auto-dialing
Instead of repeatedly dialing fax numbers, you can take advantage of this fax machine's auto-dialing functionality. With auto-dialing, you can effortlessly send faxes to multiple recipients. All you need to do is press a few buttons. Plus, you can save yourself the hassle of recalling specific contact details since this model can store up to 220 fax numbers.
Broadcast faxing
With broadcast faxing, you can send out mass faxes quickly and efficiently. It's a time-saving feature that lets you send promotional offers and announcements to a large audience. With the Brother IntelliFax 2820, you can send fax broadcasts to up to 270 recipients. And yes, the fax machine will simultaneously send the faxes, so you don't have to wait for one fax to go through before sending the next.
PC faxing
Like other IntelliFax models, the Brother 2820 supports PC faxing. With it, you don't have to be near your fax machine to send and receive faxes. You can use your computer to fax, which is way more convenient. To enable PC faxing on the IntelliFax 2820, you must install the Brother PC-Fax software on your office computer or laptop.
Telephone function
One distinct feature of the Brother IntelliFax 2820 is that it can fax and make voice calls on a single phone line. There's no need to pay extra for a separate phone line. Just remember to set the fax settings accordingly, especially if you want to send faxes and receive phone calls at the same time.
Copy and scan function
The IntelliFax 2820 is more than a fax machine. It also functions as a standalone copier. That's additional cost savings since you don't need to purchase a separate copy machine. Plus, you can use this machine's scan function to digitize documents and save them on your computer or cloud storage for easy access.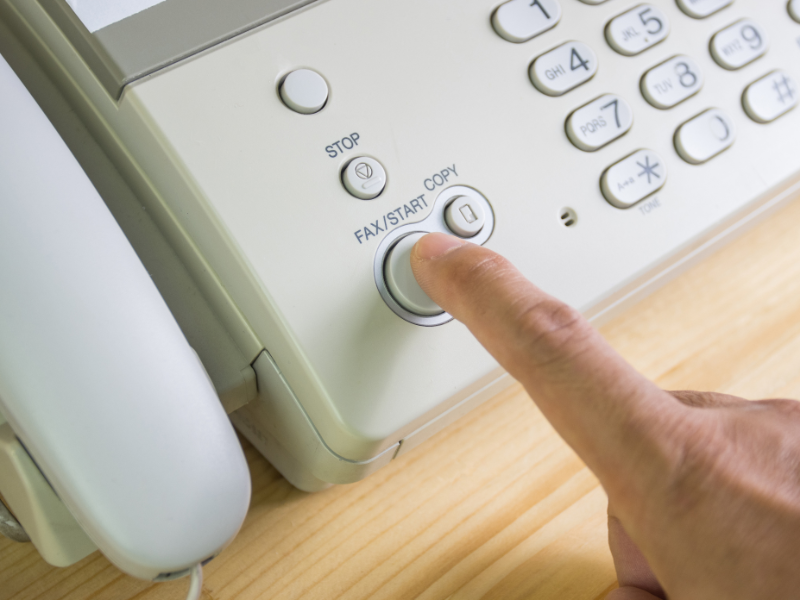 Faxing With Brother IntelliFax 2820: How It Works
Faxing documents using the IntelliFax 2820 does not require any complicated setup. Even if you only skimmed through its user manual, you can still operate this machine without any difficulty. You only need to follow the steps listed below carefully:
Set up the fax machine. Connect it to an active phone line first before turning it on. Once turned on, remember to set the correct time, date, and language.
Prepare and place the documents on the scanner bed. When faxing multiple pages, it's best to load them on the automatic document feeder.

To prevent paper jams, remove all the items that can cause a possible blockage to the paper passage (e.g., clips, staples, tapes).

Press the Fax button. It's located right above the arrow buttons.
The FAX-2820 control panel has the dial pad on the right and the one-touch keys on the left. Use the dial pad to enter a fax number manually. Use the one-touch keys to dial a frequently used fax number quickly.
Press the Start button on the machine to begin faxing. The Brother IntelliFax 2820 will scan the documents automatically. Once finished, you can double-check the details on the printed confirmation page.
IntelliFax 2820 Troubleshooting Tips and Best Practices
At some point, the Brother IntelliFax 2820 faxing machine will have issues that could interrupt your faxing process. It may fail to send and receive faxes due to some underlying issues. In such cases, it would be best to run a quick check on your fax machine first and see if the matter is something that you can fix yourself.
The following tips and best practices can help fix some basic faxing issues.
Check for connection issues. Loose cable connections may cause transmission errors. You should also check whether the phone line has a dial tone.
See if you are faxing to the correct number. The fax number you're trying to reach may no longer be in use.
Wait until the recipient's fax machine is no longer busy. Faxing documents at peak hours may result in a busy signal. It's best to wait until the connection is clear or try faxing to a different machine.
Check for any physical obstructions or interference. Ensure that the documents are free of any tears or folds.
Monitor the transmission progress. Stand close to your fax machine while the transmission is ongoing. This way, you can actively check for errors and intervene if necessary.
If the problem persists, try resetting the Brother FAX-2820 or, better yet, contact its technical helpline.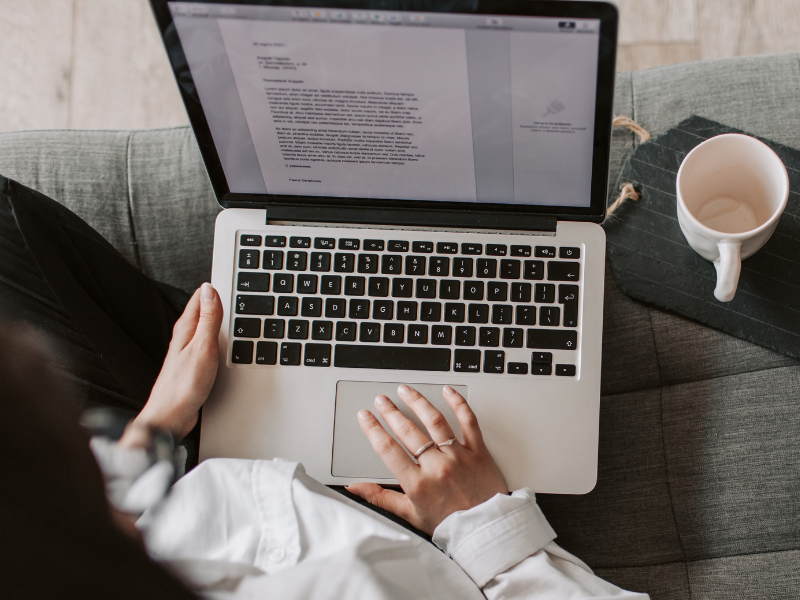 How to Fax Without a Brother Fax Machine and Phone Line
While the Brother IntelliFax 2820 offers features that can help speed up your faxing process, it still requires printing and scanning. It's not a paperless solution. Also, you need a dedicated space for the machine. There's also the additional cost of repairs and maintenance.
Considering these factors, you must choose the best solution for your faxing needs. If you want to save on space and fax without bulky machines, then online faxing is the way to go.
Online faxing offers a paperless and cost-effective solution that eliminates the need for printing. With it, you can fax more documents while saving money on paper refills and cartridge purchases. You can also send, receive, and keep track of your faxes using only your laptop or phone.
Save On Operating Costs by Faxing Online Through iFax
iFax offers a reliable, secure, and convenient way to send and receive faxes. It is an ideal solution for anyone looking to fax seamlessly without wasting time and money. With our online faxing service, you can automate fax sending through fax scheduling, forwarding, and broadcasts. Our military-grade encryption also helps ensure that your faxes remain safe during transmission.
Not only that, but our intuitive platform also allows easy integration with other platforms. You can also use Zapier to connect our faxing service with third-party apps, including Salesforce, Asana, and Slack. With iFax, you have all the tools you need to make faxing a breeze.
More importantly, you can save on operating expenses since there's no fax machine to maintain. Try iFax today and experience how easy it is to send and receive faxes without a fax machine and phone line.
Brother
Brother fax machines
Brother IntelliFax