In the past, most devices had limited capabilities and were designed to perform only one specific task. This means that you would need to purchase multiple tools and equipment to complete a variety of tasks. This approach was not only inefficient and cumbersome, but it also came with a significant financial burden.
Fortunately, times have changed. Nowadays, you can find several devices that can perform a wide array of functions. A great example of that is the Brother Intellifax 2940. In this article, we will explore its features and determine whether this machine is a great investment for your business despite now having the option to fax online.
Exploring Brother Intellifax 2940: List of Features and Functionalities
Brother has a wide array of office devices that can surely transform your overall workflow. In particular, the Intellifax 2940 can be an excellent addition to your office, especially if you are looking into improving your document processes. Aside from having the ability to print and copy, you can also use this multifunctional device to scan documents and send faxes.
In addition, the Brother Intellifax 2940 hardly takes up any room at all. Its sleek and compact hardware makes this the perfect choice for those who are dealing with limited office space. But just because it's small doesn't mean it's not a powerful machine.
What truly makes this all-in-one printer stand out is its printing speed. It is able to print up to 15 pages per minute, which is perfect for those who regularly deal with high-volume printing. Additionally, the Brother Intellifax 2940 has a paper tray capacity of up to 250 sheets, which means you don't have to constantly load up paper.
If you're someone who relies on faxing as your main means of communication, you will surely love the Brother Intellifax 2940. It boasts a high-speed, 33.6Kbps Super G3 fax modem, which allows you to quickly and efficiently share documents with your clients, customers, partners, and stakeholders. You can get your paperwork done in minutes.
But that's not all. This device is also Energy Star qualified. Not only does it help you save the environment, but you can also save a few bucks every time you use it. Finally, the Brother Intellifax 2940 is designed with user-friendly features. It has a one-touch dialing feature that makes it easier to send out faxes.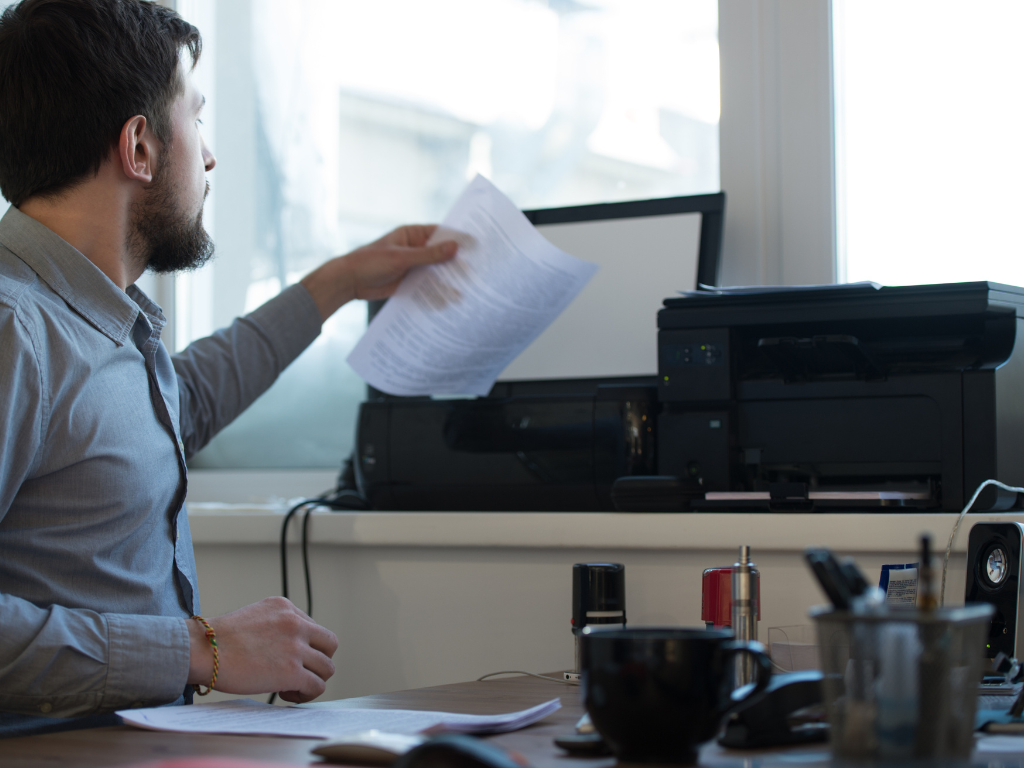 Key Factors to Consider When Buying Brother Intellifax 2940
As there are quite a number of fax machines and multifunctional printers in the market, choosing the right one for your business can be pretty overwhelming. To help you decide whether the Intellifax 2940 is the right one for you, here are some key factors you need to consider:
Price point
When it comes to buying any type of office equipment, you first need to check your budget. How much are you willing to spend? Make sure that you also take into consideration the costs of consumables such as ink cartridges. When you have rough figures, it can be easy to narrow your choices down.
The Brother Intellifax 2940 retails for $329.99, which can be quite hefty for some. However, for the features we just mentioned, it can be worth the investment for many businesses. If you want something that's not quite as expensive but still pretty solid, you can check out the Brother Intellifax 2840.
Needs and preferences
Before you make any purchase, take some time to carefully examine what your office truly needs. What's your document workflow like? How often do you send and receive faxes? Do you still heavily rely on physical copies of files in your operation? The answer to all these questions will give you an idea of what sort of device you should get.
The Brother Intellifax 2940 is perfect for home offices and small businesses, but it's also tough enough to handle quite a demanding workspace. It's a versatile multifunctional printer that does the job effectively and efficiently.
Features and specifications
The truth of the matter is that you don't have to get the device with the fanciest and most advanced features if you don't really need or use them. If you have basic needs, you're better off getting a decent multifunctional printer. But that is not to say you shouldn't look at what the device has to offer.
As mentioned, the Brother Intellifax 2940 can perform multiple tasks, such as printing, copying, scanning, and faxing. It's high-speed and high-performance.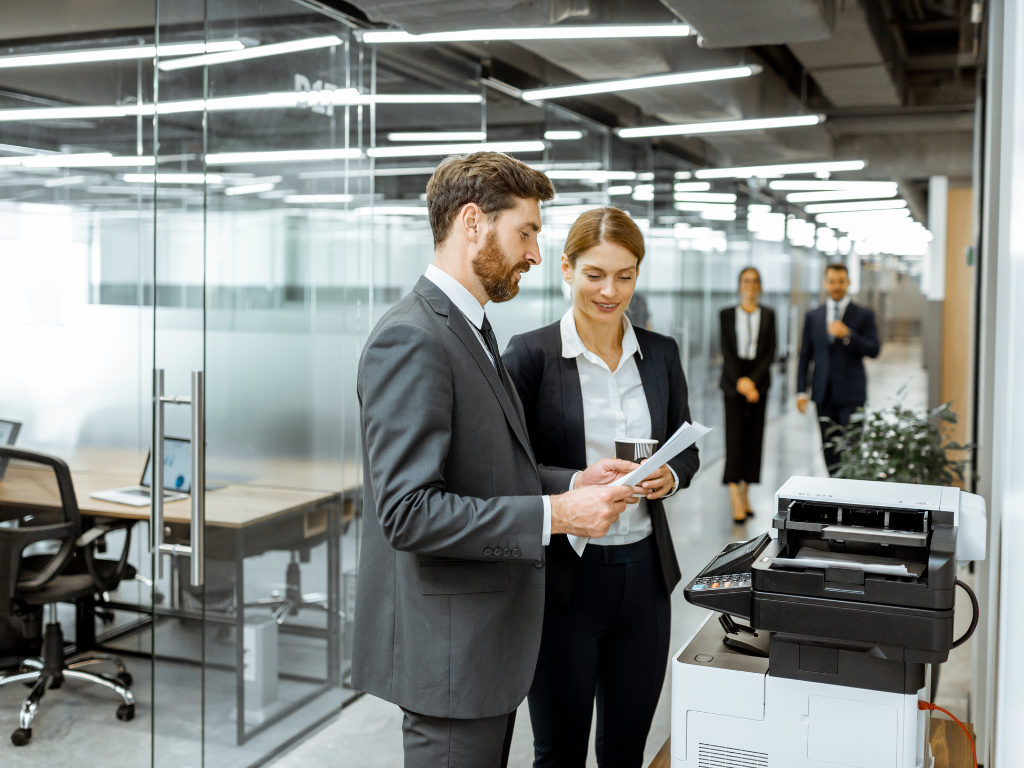 Brother Intellifax 2940 vs. Online Faxing: Which Is Right for Your Business?
With the emergence of online faxing, you now have the option to choose between traditional fax machines, like the Brother Intellifax 2940, and modern online faxing solutions. Both options have their own pros and cons. If you're having a hard time deciding which one's better for your business, let's do a more in-depth comparison.
Convenience
Although the Brother Intellifax 2940 can perform multiple functions, when it comes to faxing functionalities, online faxing wins by a mile in terms of convenience. With online faxing, you can send and receive faxes no matter where you are. As long as you have an internet connection, you can share documents with your clients and colleagues.
Cost-effectiveness
Opting for a traditional faxing solution means you need to shell out hundreds of dollars for the machine and the necessary supplies, like paper and ink cartridges. There's also an added cost for the dedicated phone line and fax transmissions. With online faxing, on the other hand, you only have to pay a monthly or yearly subscription plan, and that's it.
Security
In terms of security, online faxing offers better protection for your most sensitive documents. As everything's done digitally, you don't have to worry about accidental disclosure. Only those who are authorized can view and access the faxes. Moreover, online faxing solutions also offer other security features like password protection to prevent breaches.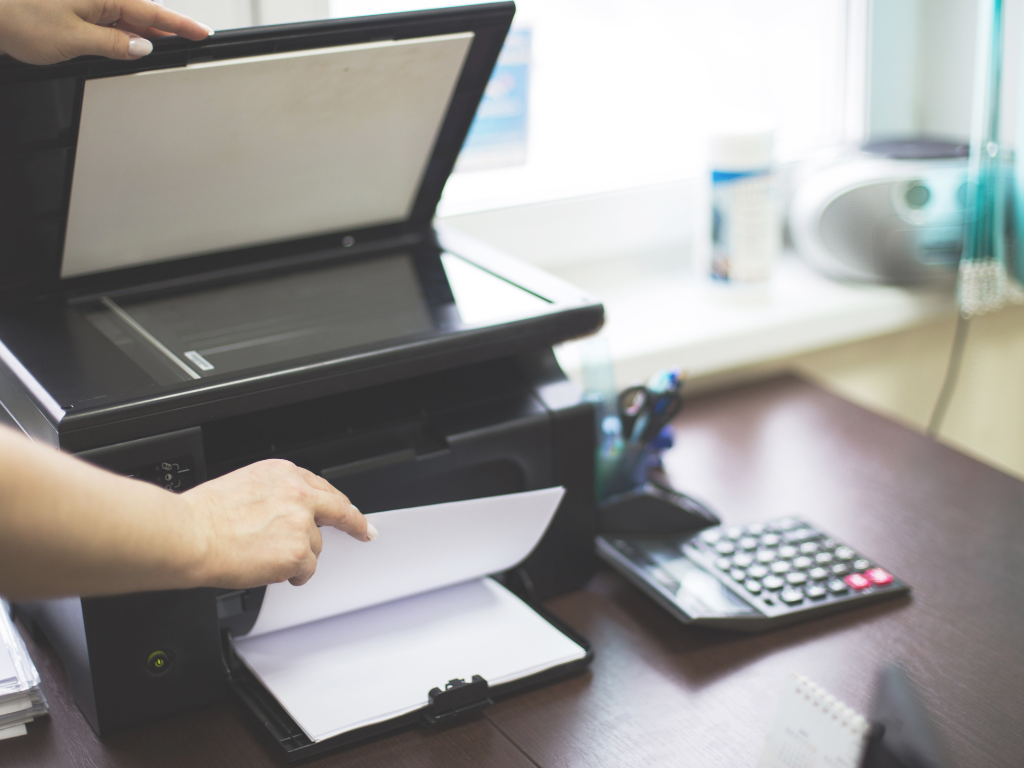 Seamlessly Transition to Online Faxing with iFax
If you are looking for an all-in-one printer that's also capable of copying, scanning, and faxing, you should check out the Brother Intellifax 2940. It's an excellent choice for home offices and businesses that are looking for ways to improve their overall workflow.
However, if you are mainly looking for a device that you can use to send and receive faxes, you might want to consider online faxing. With iFax, you don't need to invest in any equipment to transmit any type of document. All you need is your phone or laptop and a reliable internet connection. This gives you the ability to fax on the go.
Our platform is completely cloud-based, which means you don't need to deal with physical copies of faxes. No more mountains of paperwork cluttering your workspace. You can also seamlessly integrate iFax into your other business tools. This allows you to have a more centralized system for your processes.
iFax uses military-grade encryption to safeguard your most sensitive information. We also comply with a number of industry standards and international regulations, such as HIPAA and GLBA. You can rest easy knowing your documents are safe and protected with iFax.
All these and more you can enjoy when you sign up with iFax. Create your own account today.
brother fax machine
Brother Intellifax 2940