Looking for a reliable and efficient fax machine for your office? Look no further than the Samsung SF 560. From its fast transmission speeds to its user-friendly interface, this device has everything you need to streamline your office communication.
In this post, we'll discuss the fax machine's core features and how to operate it with ease. We'll also talk about how the Samsung SF 560 stacks up with online faxing services today.
Core Features of the Samsung SF 560 Fax Machine
When it comes to modern fax machines, the Samsung SF 560 sets a new standard with its remarkable range of core features. Let's delve into these features that make it a truly outstanding choice for your faxing needs.
Fax transmission speed
Experience swiftness and efficiency as your documents traverse the telecommunication lines at 3 seconds per page. This ensures timely delivery and reduced waiting times.
Fax forwarding option
You can effortlessly redirect incoming faxes to another fax number or even an email address. This helps you stay connected and up to date, no matter where you are.
Delay send feature
With this convenient feature, you can schedule your fax transmissions at your leisure. Just set a desired time, and the machine will send the document automatically.
Laser printing technology
This remarkable technology ensures crisp, high-quality prints on every single page, leaving a lasting impression on both your clients and colleagues.
Space-saving design
With its compact footprint, this fax machine seamlessly fits into any office environment. It maximizes your workspace without compromising on performance.
Overall, the Samsung SF 560 fax machine is truly a standout device. It combines exceptional fax transmission speed, delay sending, and fax forwarding. The device also has top-notch laser printing technology and a space-saving design.
Sending and Receiving Faxes with the Samsung SF 560
The SF 560 also excels at sending and receiving faxes. Forget about outdated technology—this device brings convenience and reliability to your office.
Here's a step-by-step process for sending and receiving faxes with the Samsung SF 560:
Prepare your document. Gather the document you want to fax.
Set up the Samsung SF 560. Ensure that the Samsung SF 560 is plugged in and connected to a phone line or network.
Load the document. Place the document you want to fax face-down in the document feeder or glass panel.
Enter the recipient's fax number. Use the device's keypad or menu options.
Adjust settings. If necessary, adjust the settings such as resolution, contrast, or delay sending.
Initiate the fax transmission. Press the "Send" or "Start" button.
Confirm the successful transmission. Once the fax is sent, the Samsung SF 560 will display a confirmation message.
Receiving faxes. When a fax is received, the Samsung SF 560 will automatically detect the incoming signal and start receiving the document.
Retrieve the received fax. Once the fax has been successfully received, you can retrieve it from the output tray.
Review or print the received fax. Check the received fax for accuracy and legibility.
Follow these step-by-step processes on using the Samsung SF 560 to efficiently transmit and receive faxes.
Why It's Better To Send Faxes Online?
In today's ever-changing digital landscape, the relevance of faxing may seem questionable. However, a closer look reveals numerous advantages associated with sending faxes online that are worth considering.
One key aspect is unparalleled convenience. Gone are the days of dealing with bulky fax machines, frustrating paper jams, and the tedious search for physical documents. Online faxing streamlines the entire process effortlessly.
Moreover, online faxing contributes to environmental sustainability by eliminating reliance on traditional phone lines. By embracing this modern approach, you actively participate in reducing paper waste and energy consumption.
Additionally, online faxing offers unparalleled flexibility. Whether you're on the move or managing an office, sending faxes from any device grants you the freedom to stay connected. You are no longer constrained by physical proximity or time limitations.
Ultimately, sending and receiving faxes online marks an exciting step forward in faxing technology. It offers more convenience, environmental benefits, and flexibility than traditional faxing methods.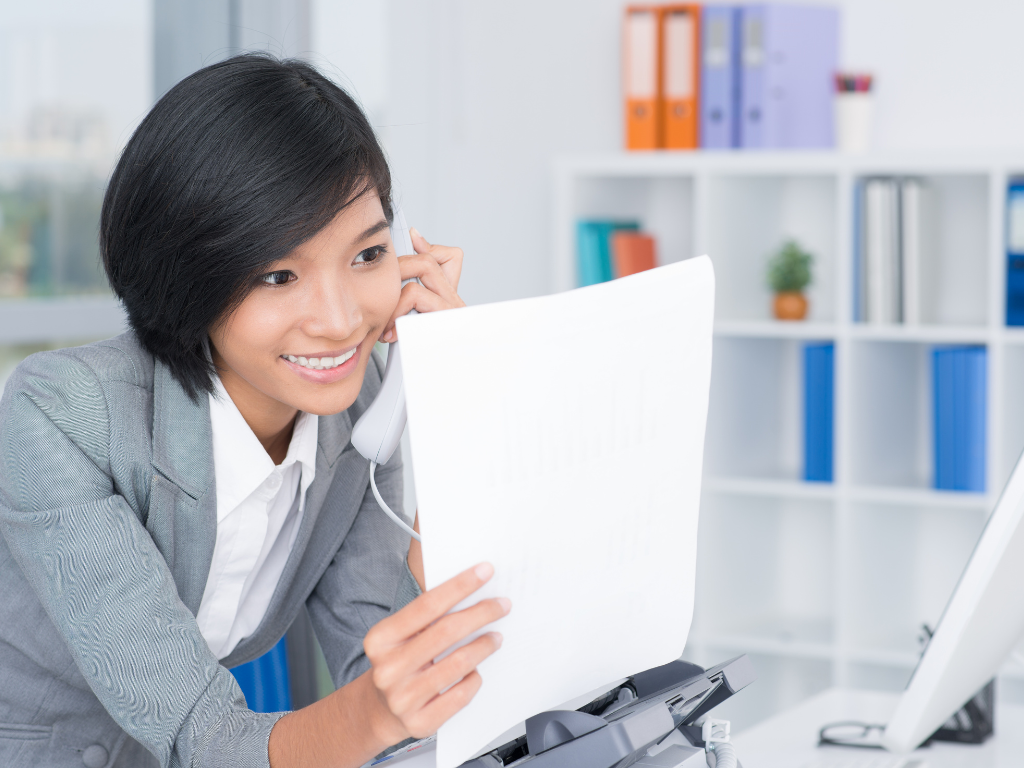 Comparing the Samsung SF 560 with iFax's Online Faxing Service
Businesses have traditionally preferred the Samsung SF 560 when it comes to office equipment due to its dependable faxing capabilities. However, digital has brought forth new solutions like iFax's online faxing service, which eliminates the need for physical fax machines.
Here's a quick comparison of both faxing solutions:
Samsung SF 560
Pros
Reliable hardware. The Samsung SF 560 is known for its dependable performance, offering consistent faxing capabilities.
Familiarity. Businesses accustomed to traditional fax machines may appreciate the familiarity and ease of use provided by the SF 560.
Cons
Limited adaptability. The SF 560 may not provide the necessary flexibility for businesses with evolving needs.
Inflexibility for remote work. This Samsung fax machine restricts the ability to send and receive faxes from anywhere outside of the office premises.
iFax
Pros
Convenience and flexibility. iFax allows users to send and receive faxes from anywhere via computer or smartphone.
Integration. iFax integrates effortlessly with popular communication tools like email clients and cloud storage services.
Security. iFax prioritizes data security by employing stringent encryption protocols, guaranteeing confidentiality, and protecting digital faxes.
Cost-effectiveness. With its virtual fax solution, iFax reduces hardware expenses and maintenance fees to provide businesses with efficient faxing capabilities at a cost-effective price.
Cons
Dependency on internet connectivity. The ability to transmit or receive faxes through iFax may momentarily be compromised in circumstances when there is no Internet access.
In conclusion, the Samsung SF 560 offers reliability and familiarity but lacks adaptability, remote work convenience, and cost-effectiveness. On the other hand, iFax's online faxing service emerges as the clear winner, providing convenience, seamless integration, enhanced security, and cost-effectiveness.
Sign up for iFax now and enjoy the benefits of digital faxing.
samsung fax machines
Samsung SF 560
Samsung SF 560 fax machine