Under HIPAA regulations, patients have the right to ask for a copy of their medical diagnosis, test results, and confidential records. However, healthcare providers need to get the consent of their patients or legal representatives first before HIPAA release of medical records any information.
Without valid authorization, there is a possibility for data to be leaked and compromised. Not only does patient-sensitive data become at risk but more so, the reputation of the healthcare organization.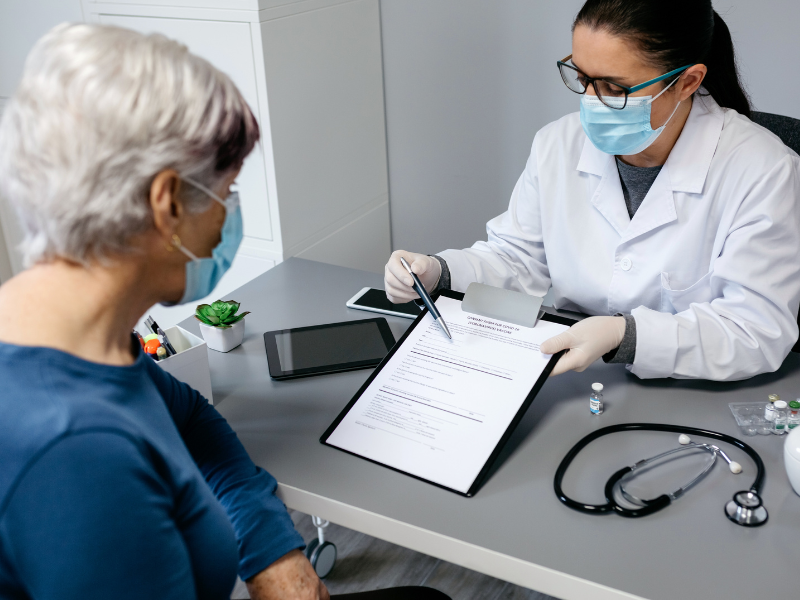 What Is HIPAA Records Release?
HIPAA records release is when patients request access to their medical records, laboratory results, or any document that contains protected health information (PHI).
Importance of records release in healthcare
Obtaining proper consent from your patients can improve your delivery of care. More importantly, you can inspire your patients to have control over their healthcare journey. This will also improve your organization's reputation and increase the loyalty of your patients.
HIPAA Regulations on Records Release
When you adhere to these HIPAA regulations, you can ensure that your patient's medical records are intact while safeguarding the confidentiality of PHI.
Right to access
The Health Insurance Portability and Accountability Act (HIPAA) states that patients can access, inspect, and request copies of their PHI in either physical or digital format. Covered entities must grant this request in exchange for a reasonable fee.
Privacy and security
As part of the HIPAA Privacy Rule, covered entities must provide patients access to their PHI while taking the necessary security and privacy precautions. Each request needs to be validated. It is also a must for covered entities to use secure communication portals to ensure the safe transmission of PHI.
Disclosure to authorized parties
Covered entities, including doctors and nurses, must first obtain explicit patient consent before sharing PHI with authorized parties (e.g., specialists and pharmacists) for the continuity of care and treatment. The same process applies when sharing PHI with business associates and judicial entities.
Notice of privacy practices
HIPAA requires healthcare providers to provide patients with a Notice of Privacy Practices. This document informs patients of their rights regarding their health records and how the organization intends to disclose or safeguard the collected information.
Additionally, HIPAA places HIPAA identity verification requirements on healthcare providers to ensure the proper verification of patients' identities before releasing their medical records. This helps prevent unauthorized access and protects patient privacy.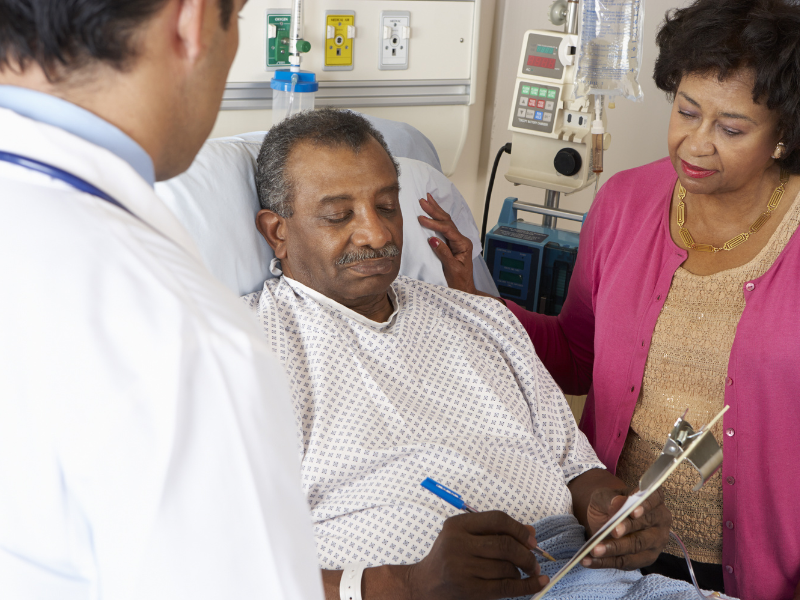 The Process of HIPAA-Compliant Records Release
When it comes to releasing medical records, healthcare providers follow a carefully structured process to ensure the privacy and security of patient information.
Patient authorization
The process begins with the patient providing written authorization for the release of their medical records. It must indicate the purpose of the release, the information to be disclosed, as well as the authorized recipients.
Identity verification
Upon getting consent from the patient, healthcare providers must verify the identity of the individual making the request. This verification process is essential to confirm that the request is coming from the actual patient or an authorized representative. You may request identification documents or use secure authentication methods (e.g., biometrics) to ensure the accuracy and integrity of the records release process.
Retrieval and review
Healthcare providers will then retrieve the requested HIPAA medical records release. This involves locating the relevant documents, reviewing them for sensitive or restricted information, and ensuring they are complete and accurate. It's vital to be careful when disclosing psychiatric records or details that could harm the patient's well-being.
Secure delivery
Once the requested medical records are ready, providers should ensure secure delivery to authorized recipients. You can do this electronically via email or fax, depending on your system's capabilities and your patient's preference. Also, you are responsible for protecting PHI during transmission, usually using encryption for electronic transfers or sealed envelopes for physical copies.
Authorization Forms For Healthcare Records Release
These authorization forms are essential to encourage patients to exercise their rights under HIPAA and maintain control over the disclosure of their medical information.
Medical records release authorization form
A medical records release authorization form gives third-party access to a family member, legal representative, caregiver, or whoever the patient wants to entrust their medical records on their behalf. The HIPAA records release form grants the designated individual the legal authority to request and receive the patient's records.
This form is used whenever the patient is unable to request their records personally, such as in cases of incapacitation or when the patient is a minor. It ensures that individuals with appropriate legal authority can act on behalf of the patient.
Privacy agreement form
The privacy agreement form aims to get the patient's signature and consent to the privacy agreement. It also indicates that the patient can request and receive a copy of the said agreement or any other related documents. The form should also disclose the security measures taken to ensure the confidentiality and integrity of PHI.
Revocation of authorization form
A revocation of authorization form allows patients to withdraw their previous consent on their medical records release. Patients have complete control over the release of their information. This form will enable them to change their mind and revoke consent if they no longer wish to share their records.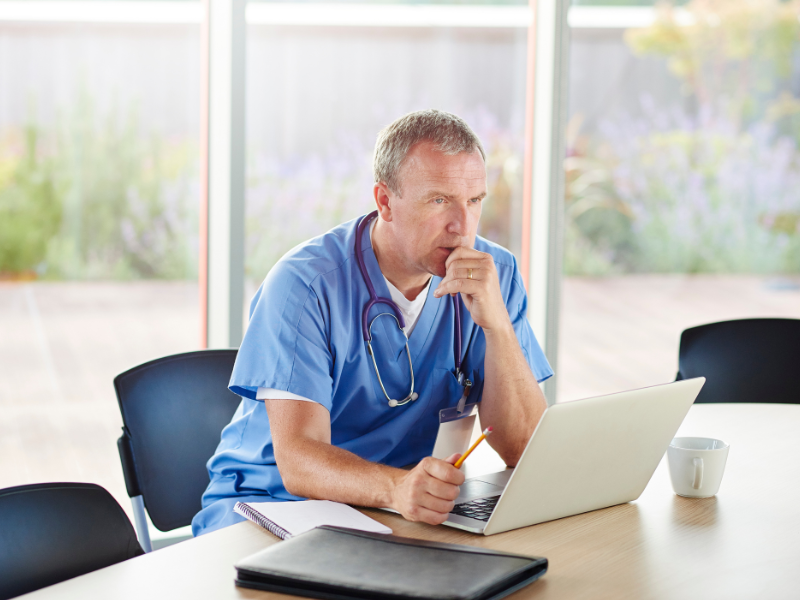 Mistakes to Avoid During HIPAA Records Release
Providers can protect confidential health information by diligently obtaining proper authorization to maintain their patient's trust and loyalty.
Here are some costly mistakes to watch out for during HIPAA records release:
Insufficient patient authorization
Failing to obtain proper patient authorization before releasing medical records can lead to legal and ethical issues. Without valid consent, the release of documents can be deemed unauthorized and may lead to severe HIPAA violations.
Lack of identity verification
Failing to verify the identity of the individual making a release of the records request is another critical mistake to avoid. Without proper identity verification, you may inadvertently disclose sensitive medical information to an unauthorized individual and compromise patient privacy.
Inadequate safeguards for secure delivery
Whether you are sharing the records electronically or physically, you must only use secure channels and encryption methods to protect the privacy and integrity of the information during transit. Failing to do so can result in unauthorized access, interception, or data breaches.
Improper redaction of sensitive information
It is essential to carefully review and redact confidential or restricted information, such as psychiatric records and other details that could harm the patient's well-being if disclosed. Inadequate redaction can lead to the unintentional disclosure of sensitive health information.
Failure to document and track disclosures
Maintaining a detailed record of each release is crucial, including the date, purpose, and recipient. This helps demonstrate compliance with HIPAA regulations, ensures accountability, and enables accurate auditing of records releases.
Ensuring Data Privacy and Compliance With HIPAA Records Release
The HIPAA records release process is essential to safeguard sensitive patient information from unauthorized access. At the same time, it ensures compliance with privacy regulations like HIPAA. By taking proper precautions such as encryption and identity verification, your organization can demonstrate its capability to render patient-centered care.
HIPAA Privacy Rule
HIPAA rights of access
HIPAA-compliant records