If you have used Acrobat, you've probably used Adobe Sign to sign a document or two. However, when it comes to signing health documents, you must be wondering, "Is Adobe Sign HIPAA-compliant?"
The answer isn't a clear yes or no. Security-wise, the cloud-based eSignature service has what is needed to ensure the safe and private handling of protected health information. Still, there are other factors to consider.
We discuss in detail below how you can make Adobe Sign HIPAA-compliant.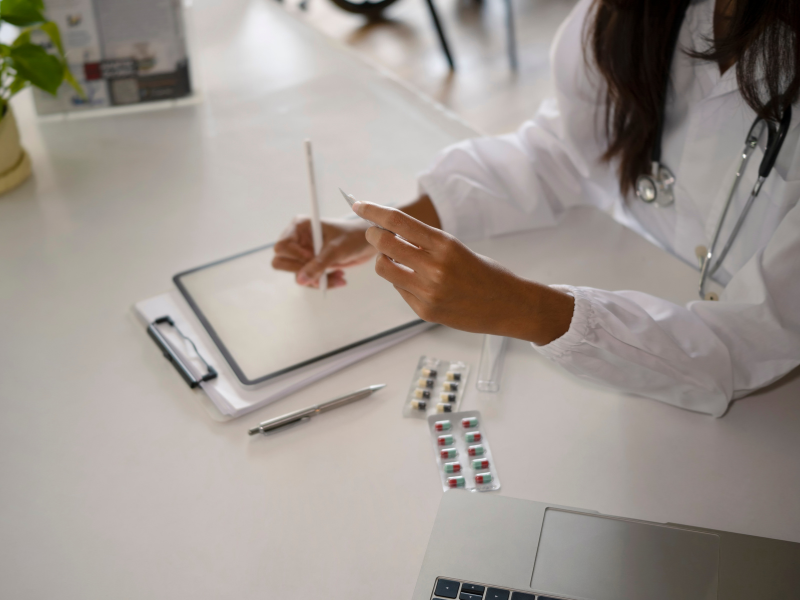 The Role of Secure Signatures in Healthcare
Running a healthcare practice requires obtaining patient consent for various medical procedures and treatments. You must also sign off various forms for patient care and administrative approvals. Further, you need to sign contracts and various healthcare agreements.
These instances require secure and authentic signatures to guarantee the document's validity. Secure signatures can be traditional handwritten signatures, but electronic and digital signatures are becoming widely accepted in today's digital age.
eSignatures reduce paper documentation and improve patient care. They provide a contactless, personalized, and convenient patient experience, making telehealth and remote consultations possible. They also reduce costs since you can automate the signing process and reduce the need for paper-based touchpoints.
Furthermore, electronic documents and eSignatures make it easier to comply with regulatory standards and secure patient-sensitive data. Digital solutions allow for data encryption, which protects from unauthorized access and accidental data losses.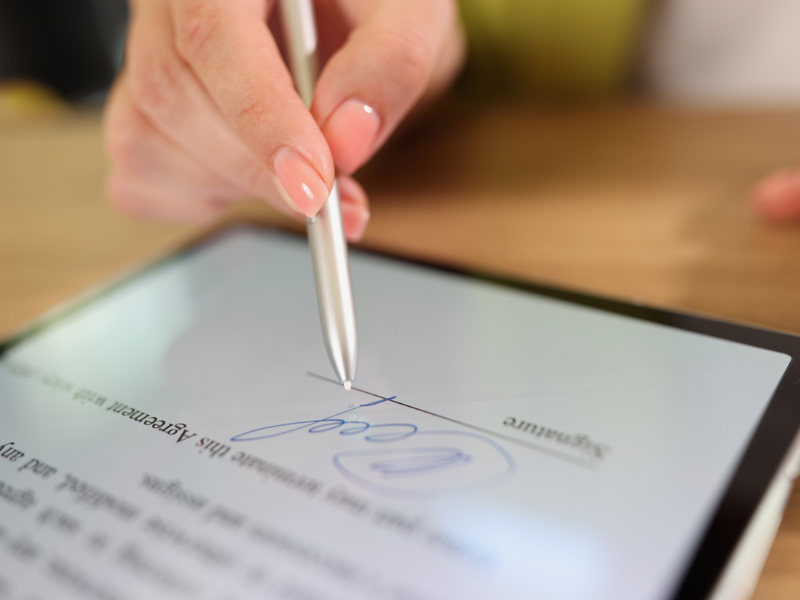 Is Adobe Sign HIPAA-Compliant?
Yes, Adobe Sign can become HIPAA-compliant. By default, it is not, especially if you aren't subscribed to its Enterprise plan.
Adobe Sign (now called Adobe Acrobat Sign Solutions) is a cloud-based eSignature service integrated with Adobe Acrobat. It's a popular solution because it offers workflow automation, SSO, advanced authentication, and pre-built integrations with various apps like Microsoft and Salesforce.
Unfortunately, HIPAA compliance isn't available if you only use the Standard or Pro Adobe Acrobat Plans (for teams and individuals).
To be HIPAA-compliant, you must sign a Business Associate Agreement (BAA) with Adobe. This is possible only with the Enterprise plan, which requires calling their sales team to check your eligibility. Once you've signed a BAA, you must configure the security and various settings to ensure Adobe Sign compliance.
Pricing is also tricky because it can get expensive if you're not asking for 1,000 signatures a year. For less than 1,000 signatures, Adobe Sign charges per transaction, which, when multiplied, can be a lot. Adobe also encourages its users to speak with a sales agent to get accurate pricing for such plans.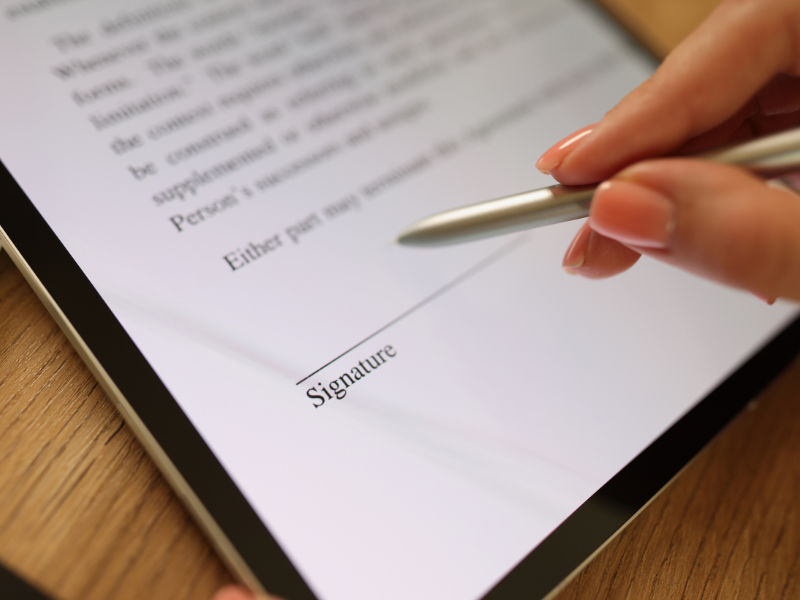 Benefits and Risks of Using Adobe Sign in Healthcare
Despite Adobe Sign and HIPAA compliance being possible only for an Enterprise plan, many healthcare organizations still use the electronic signature solution.
Here's why:
It's efficient. Adobe Sign lets you securely sign documents within minutes of receiving them. You can choose from an electronic signature, which is fast and easy, or a digital signature, which follows the strictest compliance requirements.
It's convenient. Adobe lets you create no-code workflows to automate the signature and approval process to reduce administrative burdens.
It's flexible. You, your patients, and your vendors can sign and complete online documents from any device and anywhere.
It has multiple integrations. Adobe Sign can work inside systems you already use, such as Microsoft applications.
It's secure. Adobe is known for its strong authentication and encryption protocols, helping maintain the integrity and confidentiality of sensitive documents.
Despite these benefits, there are still risks to using Adobe Sign. Most of these risks happen when you're using a version that's not HIPAA-compliant, which is available for any non-enterprise plan. Even with an Enterprise plan, you're still liable for non-compliance if you haven't signed a BAA and enabled the required HIPAA security settings.
The usual risks with all electronic data, such as cyberattacks, data breaches, and user errors, also exist. Every time you use Adobe Sign, you must ensure that you follow security protocols and request signatures only from authorized recipients. Your team must also undergo regular HIPAA training to stay updated on the latest best practices for handling sensitive health information.
Alternatives to Adobe Sign for Electronic Signatures
While Adobe Sign is great for enterprises, there are better solutions for small and mid-size practices. Some of the popular alternatives include Fill, DocuSign, and SignWell. Our article on the best electronic signature software will give you an overview of their advantages and disadvantages.
If you're balancing cost and features, a HIPAA-compliant electronic signature solution like Fill is the best option. It offers unlimited eSignatures for only $29.99 per month per user. You'll also get bigger discounts if you choose its annual plan.
With Fill, you can upload, annotate, and sign unlimited documents like patient intake forms and other legally binding healthcare forms. You can also automate patient intake, appointment wait lists, and staff onboarding to reduce manual processes and paperwork.
The Bottomline: Is Adobe Sign HIPAA-Compliant?
Although a popular and convenient option, Adobe Sign is only HIPAA-compliant if you use its Enterprise plan. Thus, those in small or mid-size practics can check out more cost-effective alternative solutions.
On the other hand, if you need to sign faxes digitally, iFax has a built-in feature for adding electronic signatures. You can sign faxes on the go and even ask other signatories to sign the fax without switching to a different platform or app.
Adobe Sign
Adobe Sign HIPAA