Google Voice is a popular voice-over-internet-protocol (VoIP) telephone service used by many businesses, including healthcare professionals. It offers advanced communication features such as voicemails, text transcriptions, and quality calls or text messages for free.
With its feature-rich and user-friendly interface, Google Voice can be a dependable tool and intelligent option for small businesses and organizations already using Google Workspace.
But is Google Voice HIPAA-compliant?
Let's find out.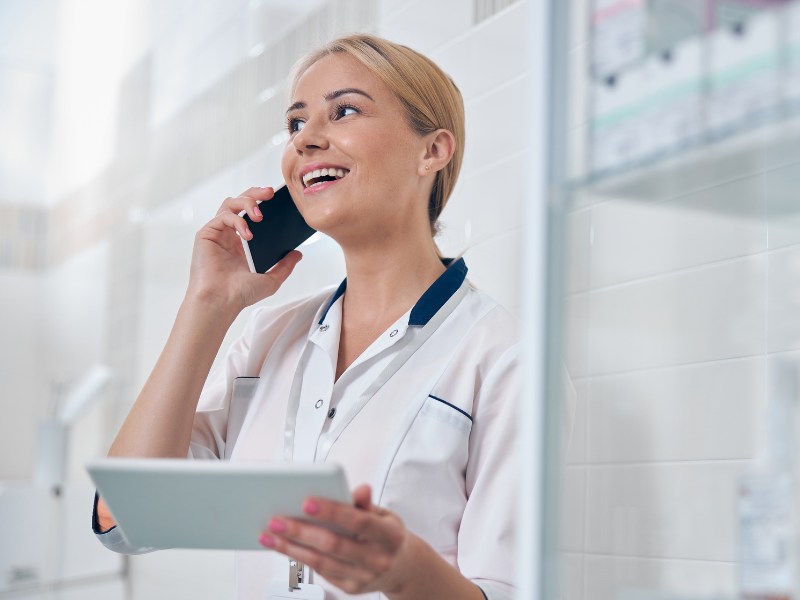 The Role of Telephony in Healthcare Communication
Healthcare telephony refers to communication solutions and technologies used for handling patient information. Hospitals and other medical facilities need to hire a remote telephony service to reduce the customer service burden among their staff. More importantly, VoIP providers in healthcare communication can help schedule patient appointments and remind them through automated voice calls.
With its vital role in healthcare, Google Voice and other systems must comply with regulatory requirements like the Health Insurance Portability and Accountability Act (HIPAA). However, not all VoIP systems can satisfy your HIPAA compliance needs.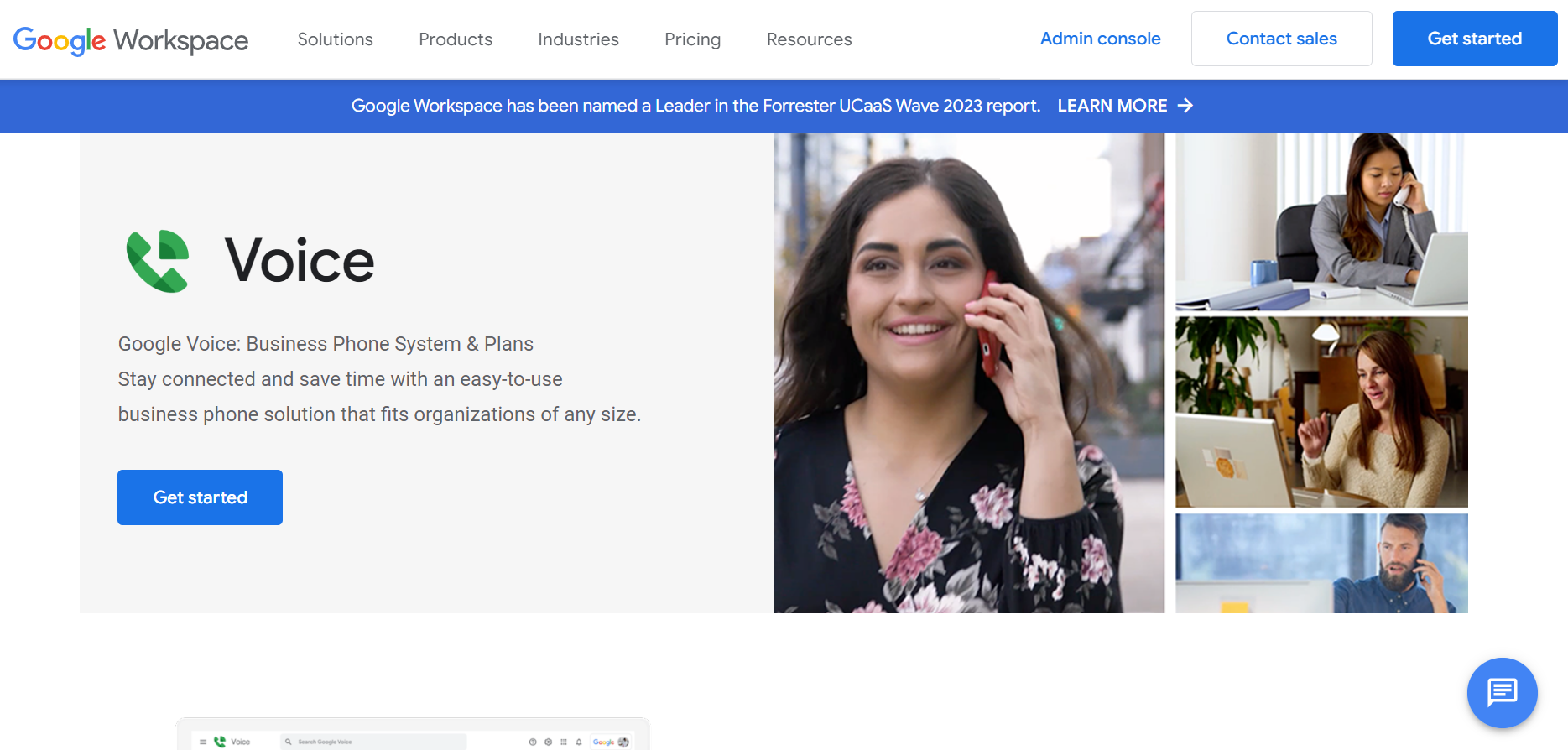 Is Google Voice HIPAA-Compliant?
Yes, but only the paid version of Google Voice for Google Workspace, as long as the user obtains a signed Business Associate Agreement (BAA) from Google. The free version is not advisable for medical providers since it lacks the privacy and security features required by HIPAA.
According to the HIPAA Omnibus Final Rule, Google Voice is not defined as a conduit, which means it is not exempt from the HIPAA requirements. That means Google Voice must employ proper measures, including data storage and authentication controls. Although Google Workspace can abide by HIPAA regulations, you must subscribe to its paid version first and have it configured to meet the requirements for compliance.
Benefits and Risks of Using Google Voice in Healthcare
Google Voice can assist healthcare providers in streamlining their tedious tasks, such as conducting patient calls and even sending appointment reminders.
Still, it has its own set of risks and benefits, including:
Send texts and receive calls for free
When you subscribe to Google Voice, you can send unlimited texts or call anyone in the U.S. and Canada directly to your Gmail account inbox. This can make it easier for medical providers to communicate with their patients regarding consultations and follow-up checkups. The receiver can even answer calls using Google Hangouts on their device or computer.
Accomplish tasks quickly with simple voice commands
Telephony solutions like Google Voice can serve as virtual personal assistants to help hospitals and medical providers improve patient care services. With its smart conversational interfaces, the telephone service can assist patients in learning more about their health conditions and identifying available treatments.
Dial emergency numbers
One of the most important benefits of using Google Voice is its ability to make emergency calls. Whenever patients need help from their doctor, they can quickly dial a number to call an ambulance or summon a doctor. Medical providers can also use the VoIP phone service to call for help during medical emergencies.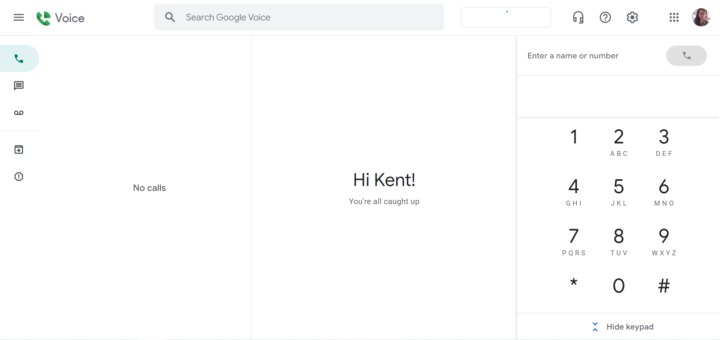 Risks include:
Can expose sensitive healthcare data
If you're using the free version of Google Voice, make sure you don't disclose any sensitive data, such as financial or medical information. From login credentials to healthcare data, malicious actors can exploit the service to gain unauthorized access to PHI and other personally identifiable information (PII).
Can pose additional data security risks
Hackers can keep track of anyone's Internet activity and browser history. As for Google Voice, cybercriminals can exploit it to access the data stored in the cloud, especially if users are connected using public WiFi. This could lead to additional privacy and security risks, such as identity theft and ransomware.
Can interfere with the user's privacy
Without proper encryption, anyone with access to the Internet can intercept a signal and listen to a private conversation between a patient and a medical provider. Since Google Voice allows users to record and review all transcribed calls, unauthorized parties could exploit potential security vulnerabilities to gain illegal access to confidential conversations.
Alternatives to Google Voice for Healthcare Calls
If you're looking for a healthcare telephony service other than Google Voice, here are some HIPAA-compliant alternatives worth considering:
Phone.com
With Phone.com, all plans are HIPAA-compliant, with end-to-end encryption and access controls. It also supports local, toll-free, vanity, and international numbers as opposed to Google Voice, which can only send texts and make calls using local phone numbers.
RingCentral
While Google Voice offers Google Meet integration, RingCentral is a more convenient and secure option because it has a built-in video conferencing tool. It is HIPAA-compliant and comes with encryption and predefined user roles and permissions. Moreover, it has advanced call monitoring features like whisper, barge, and takeover.
Dialpad
Dialpad provides unlimited calls with real-time analytics and reporting. Unlike Google Voice, Dialpad offers international SMS not limited to U.S. and Canadian numbers. It is also HIPAA-compliant and protects conversations within the app through authentication controls and rigorous security assessments.
Why Choose a HIPAA-Compliant VoIP Provider?
A HIPAA-compliant phone service in healthcare communication can protect sensitive and private conversations. Without encryption and proper access controls, voicemails and recordings containing PHI could be easily accessed or intercepted by unauthorized individuals.
In case of a data breach, a HIPAA-compliant VoIP provider can help mitigate the potential damage and minimize the risk of penalties.
If you're looking for other options to make HIPAA-compliant calls and texts, consider iFax. Our cloud-based communication solutions range from secure faxing to encrypted messaging.
Request a free demo to get a live look at our complete suite of tools.
Google Voice
HIPAA-compliant VoIP service