Whatever your nonprofit goal is, you'll need tools to help you achieve it. After all, running a nonprofit is not an easy task. Therefore, it is crucial to choose the best nonprofit software to help you manage your organization.
To make your nonprofit organization succeed, you need to maximize your campaign efforts. It's all about developing a sustainable campaign that can deliver good results. Without the proper tools and software, it'll be difficult for you to implement the core strategies needed to boost your campaign's effectiveness.
Table of Contents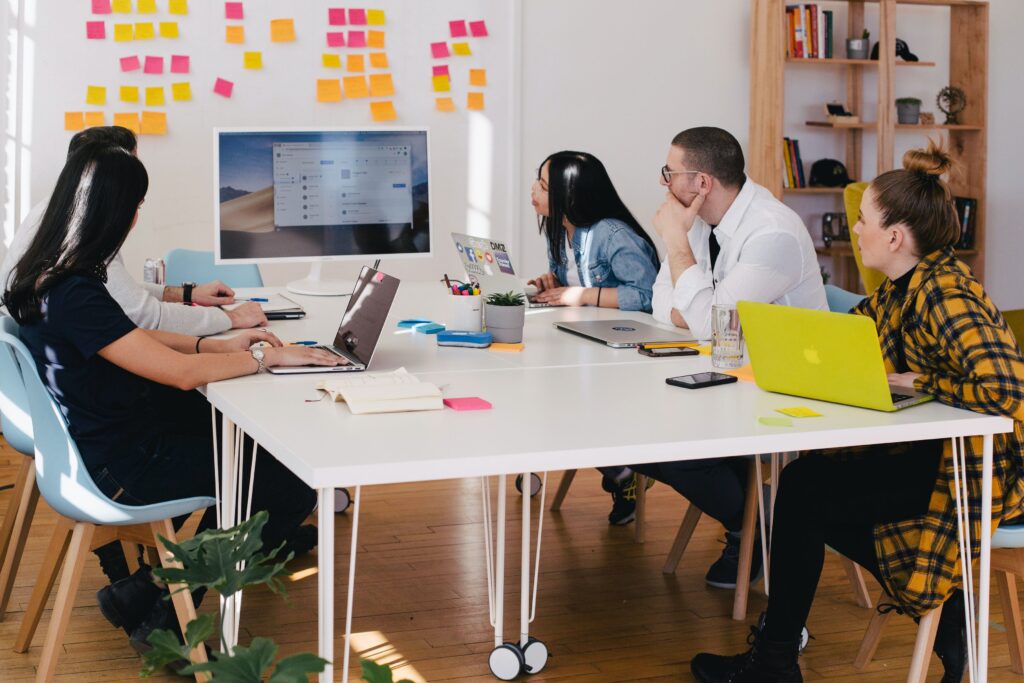 What Is Nonprofit Software?
The goal of nonprofit software is to aid nonprofits in various aspects such as:
managing short-term and long-term campaigns
raising brand awareness (promotions)
fundraising
crowdfunding
donor and event management
learning management
marketing, accounting, and administration
productivity
document management
Simply put, there is a nonprofit software for every need and every occasion.
What Software Do Nonprofits Use?
Nonprofit software usually falls under three main categories: marketing, management, and fundraising. These categories function interdependently and are all beneficial in helping a nonprofit organization succeed.
Thus, choosing the best nonprofit software requires careful consideration. The tools you choose can affect the way how your nonprofit operates. Moreover, these tools should be scalable enough to handle your organization's increasing demands and workload.
Our Best Picks! Top Nonprofit Software for 2022
Speaking of which, here are our top picks for the best nonprofit solutions. These are must-have tools that are sure to deliver and meet the growing needs of your nonprofit organization.
Marketing
Salsa Engage
Salsa is a comprehensive nonprofit solution. With its fully automated advocacy campaigns, you can easily engage with supporters and start online petitions. Apart from this, Salsa also flaunts a full suite of user-friendly tools for creating digital marketing campaigns with fully detailed reports.
Firespring
Firespring is a comprehensive marketing solution for nonprofits, startups, and small businesses. With Firespring, you can easily create mission-driven websites and launch customized campaigns to help you reach and engage with the right audience. It also has all the tools you need to run events online and even offline.
MailChimp
MailChimp is a powerful marketing tool that you can use to create and run your nonprofit campaigns. It's the ideal solution for nonprofits who need a better way to market and track their campaigns. With MailChimp, you can easily automate your nonprofit marketing campaigns and reach the right people at the right time.
Constant Contact
Constant Contact is an email marketing software with advanced analytic tools that you can use to track your campaign performance in real-time. Packed with sophisticated yet easy-to-use features, you can easily make your campaigns stand out and reach your goals in no time!
ActiveCampaign
ActiveCampaign provides all the essential tools that you will need to make your nonprofit marketing campaigns succeed. It also features advanced automation tools that you can utilize to help establish and improve donor relationships.
Management
iFax
iFax is a low-cost HIPAA-compliant secure faxing solution for nonprofits and businesses. iFax provides a robust enterprise-grade faxing service necessary for nonprofit document management. It also uses military-grade 256-bit encryption to keep your fax documents safe.
With iFax, your nonprofit organization can send and receive faxes securely at any time, using any device. The said faxing service also flaunts an advanced faxing system that can transmit faxes in minutes. With it, your nonprofit won't have to worry about document delays or lost meeting minutes.
DonorPerfect
DonorPerfect is a nonprofit CRM. It offers a full-featured virtual office and hosted file storage. It also has an integrated payment processing system for collecting gifts and raising funds. You can also use its branded donation forms and attract more donors through targeted solicitations.
Neon CRM
Neon CRM is a nonprofit CRM software. This software flaunts built-in tools for event and volunteer management, making it easier for you to manage your nonprofit organization.
Bloomerang
Bloomerang is a type of donor management software. This software allows nonprofits to create customizable online giving forms. It also provides tools for email marketing with detailed reports to gauge your donor's engagement level and generosity score.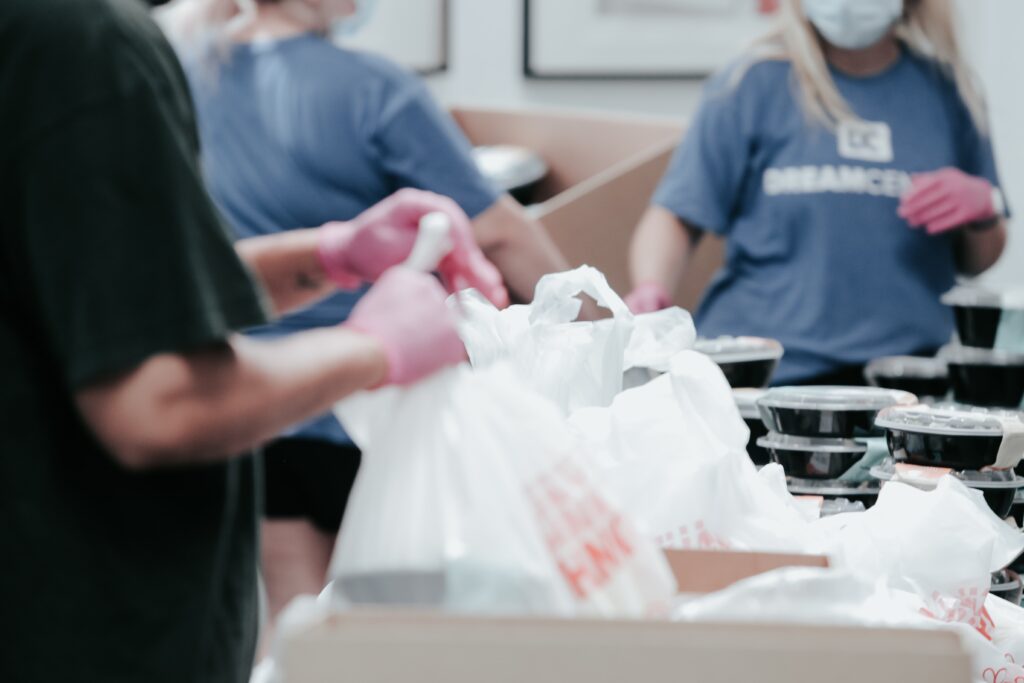 Fundraising
Kindful
Kindful is a nonprofit CRM that lets you streamline your fundraising campaigns without hassle. It is complete with all the fundraising tools that you can use to boost your fundraising campaigns. You can use Kindful to create online donation pages. You can also use it to track individual pledges.
Qgive
Qgive is a nonprofit platform that lets you accept donations online through various methods like one-time events and recurring donations. With Qgive, you can also create Facebook donation forms that you can use to run fundraising events on the said social media platform.
Double the Donation
Double the Donation is a platform for nonprofits to raise more funds through matching gifts and donations. Double the Donation offers tools for nonprofits to run matching gifts campaigns. With its advanced donor management system, you can increase your fundraising revenue and sustain your advocacy.
Network for Good
Network for Good is an ideal solution for small nonprofits looking for a way to change the world for the better. Through this platform, nonprofits can easily manage contacts, create campaigns, and track campaign performance in one place. It also provides a sleek online dashboard with a modern yet user-friendly interface. With Network for Good, nonprofits can run fundraising campaigns and only pay for a fixed processing fee.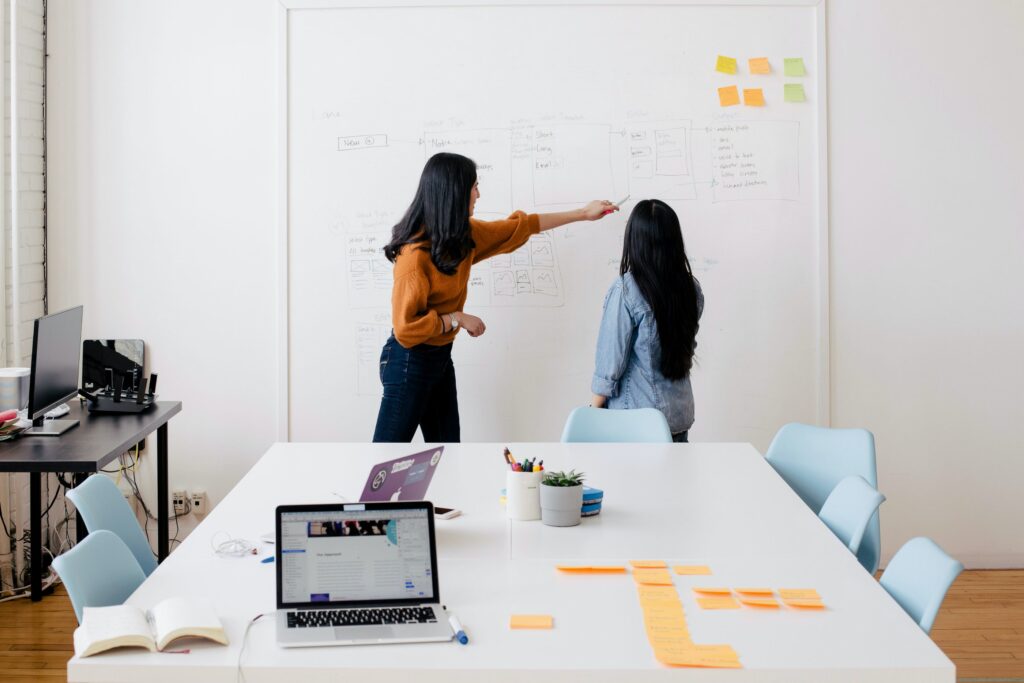 What Software Is Free for Nonprofits?
There is a wide selection of free software for nonprofits. With free software, you can start creating campaigns even without a budget. These free options are ideal for nonprofits who are still new. Those who have a limited budget to spend on operating costs can also take advantage of these free options to help them maximize their reach and acquire more donations.
99Pledges, Fundly, and Bonfire are great examples of free software for nonprofit organizations.
Best Productivity Tools for Nonprofits
Nonprofits use the best productivity tools to help them automate tasks and improve their workflow. As a nonprofit, you need to consider whether a productivity tool has the features you need to manage your growing team. Choose a productivity tool that can help you keep track of your projects more efficiently while staying on top of your deadlines.
Speaking of which, some of the best free productivity tools for nonprofits include monday.com, WildApricot, and Shift.
Nonprofit Document Management Software for NGO and NPO
For many NGOs and NPOs, staying compliant is a top priority. Many nonprofit institutions must comply with strict requirements to operate without a hitch. One way to comply is to use a secure and HIPAA-compliant document management software or service.
iFax is one good example of a HIPAA-compliant online faxing solution for nonprofits. With iFax, nonprofit organizations can send and receive faxes online that are fully compliant with the HIPAA and GLBA.
Here are more reasons why iFax is the best faxing software for nonprofits:
It supports fax broadcasting for multiple recipients.
It runs on various platforms and syncs data automatically.
It flaunts a simple yet intuitive user interface.
It provides HIPAA-compliant apps for mobile faxing.
It offers premium business and nonprofit fax solutions at a super low cost.
It offers affordably priced plans that users can cancel or upgrade anytime. There is no lock-in period and no expensive setup fees.
Choosing a Nonprofit Software: Factors to Consider
It is not easy to choose a nonprofit software, especially one that would best fit the needs and demands of a growing organization. Before you decide what software to get, consider these key factors first:
What is your reason for getting the software? What kind of software or tool does your nonprofit organization need? You need to figure out clearly what your goals and objectives are first.
What is your maximum allocated software budget?
Do you have any specific features in mind that you want to use or acquire?
Is the software capable of handling your organization's growing needs?
Can you integrate other nonprofit tools into the software?
Is it user-friendly? Does it provide supplementary learning materials for its users?
Once you've taken these factors into account, it will be easier for you to decide what software to get.
Final Thoughts
Nonprofits operate differently than regular businesses. Because of this, nonprofits need a tool or software that is well-aligned with their goals and advocacies. Aside from this, nonprofits usually need more than one software to operate efficiently. In this case, it would be best to choose an all-in-one solution, a software suite that has all the essential tools and features that a nonprofit organization could possibly need!
If you are looking for the best nonprofit faxing solution, try iFax! It's the better way to fax!
iFax is a secure online faxing service with full HIPAA compliance. Start sending and receiving faxes today. Get started by signing up for an account. Feel free to choose one of our plans that would suit your business the most!
best nonprofit software
fax software
fax software for nonprofit
nonprofit fax software
top nonprofit software