Technology has enhanced most workflows more than ever. That's why it becomes more evident for non-profit organizations to stay up to date as well with new tools. Thankfully, there's online faxing.
Online faxing for non-profit organizations can supercharge fax management. How? By bringing reliability, speed, efficiency, and scalability into play. This article will explore online faxing options specifically suited for nonprofit organizations.
From the advantages and features, find out how these powerful tools can be an incredibly viable solution in managing fax messages.
Overview of Online Faxing for Non-Profit Organizations
Online faxing for non-profit organizations is a cost-effective way to send and receive documents. You can scan, send, and receive them without paper, toner, or an expensive fax machine.
In contrast to traditional fax machines that require a dedicated phone line, online faxing allows you to fax from any device. Getting started is simple. You just need the following:
An internet-enabled device like a smartphone or computer
A subscription to an online fax service
A stable internet connection
Most Fax API providers offer per page, per fax, or monthly plans. They also offer free trials or free use but with limited access to advanced faxing capabilities. Non-profit organizations can enjoy the perks of low-cost faxing, saving you a lot on time and printing costs.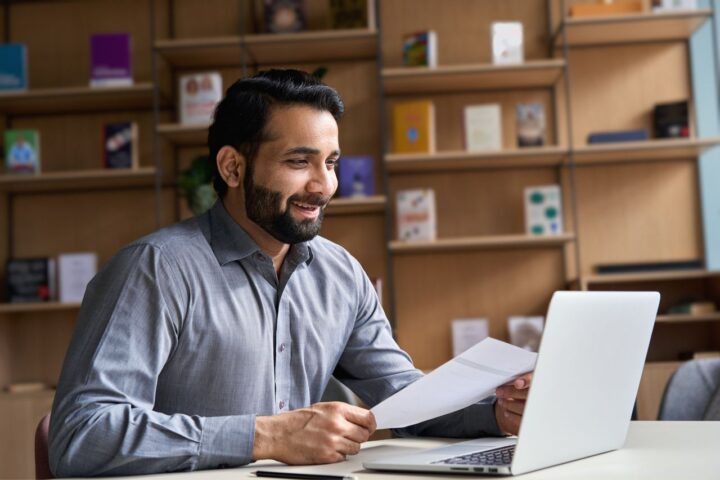 Advantages of Online Faxing in Non-Profit Organizations
When handling a large volume of paperwork, there's a need for efficient faxing. Online faxing offers such an advantage, and there's more below.
Improved collaboration and communication
Online fax solutions provide non-profits with efficient collaboration on projects in real-time. Faxes with multiple pages and attachments can be quickly sent and received. Authorized users can collaborate on donor proposals, budgets, and project plans.
Document-sharing features such as cloud storage integration add convenience to the workflow. You can store faxes securely in the cloud for easy access from multiple locations. Additionally, eSignatures allow recipients of documents to sign off on tasks with ease.
The most significant advantage is you can efficiently send large volumes of documents – this process is known as fax blasting. Create exclusive lists or campaigns that are tailored specifically for your targeted audience. This saves time by eliminating repeated efforts when sending out recurring notifications or promotions.
Reduced environmental impact
Traditional fax machines rely on paper, ink, and toner cartridges that are costly and produce a carbon footprint. Online faxing eliminates this need for paper documents and reduces the energy used in document transfer.
Online fax solutions support archiving and document management. This makes it easier for you to organize faxes and store them in cloud storage for easy retrieval. You can access archived records without having to worry about misplacing physical copies.
This means fewer resources go into producing redundant records or searching for lost information. This further reduces energy consumption associated with document management.
Enhanced mobility and accessibility
Traditional fax machine requires a physical location to send documents. The availability of a phone line and paper limits it. Online fax solutions eliminate these obstacles since you can send documents from any device.
This convenience allows for greater flexibility for non-profits on the go. Access to documents is 24/7, no matter where an organization is located. Faxes sent over the internet arrive faster than if they had been sent through mail or courier.
Online faxing also offers compatibility with almost any device or software system. You can use it on computers running different operating systems. The technology also works with cloud storage and email clients like Gmail and Microsoft Outlook. These features make it easy to keep all your communication in one secure place.
Secure and reliable transmission
Online faxing solutions offer secure and reliable transmissions. Many advanced services provide enterprise-level security features. These include two-factor authentication (2FA), single sign-on (SSO) capability, and military-grade encryption on all transmissions.
As a result, these services make it much easier for non-profit organizations to protect their data from malicious threats. You can also use role-based access control (RBAC) that allows administrators to tailor access rights at a granular level.
This ensures that only authorized staff can view sensitive documents or initiate transmissions. This helps ensure compliance with data privacy regulations and protect customers' personal information.
Examples of Non-Profit Documents You Can Fax Online
Say you're planning to send your first fax online. Here's a list of examples.
Grant proposals and funding applications
Grant proposals and funding applications detail the scope and purpose of a project. Its objective is to get financial support from a grantor. You can securely fax these documents as they contain financial data. Furthermore, online faxing services typically feature robust search capabilities.
It allows users to locate and retrieve previously sent documents if needed quickly. This way, grantors can easily access past versions of grant proposals or related documents with minimal effort. This is useful when you review its progress or provide additional funding support.
Donation receipts and acknowledgment letters
Donation receipts and acknowledgment letters keep track of contributions and show appreciation to donors. These are usually signed by the donor and sent to the organization via traditional mail.
But with online faxing, these processes become much more manageable. You can fax such documents from your computer or smartphone using an online fax service. This means there is no need for costly printing or delivery services.
Volunteer and event registration forms
Volunteer and event registration forms contain individuals involved in the organization's programs. These forms include name, contact details, availability, skills, and interests. This information is essential for tracking volunteers and events.
The online faxing feature is most appropriate for sending these documents. With organized records, you can easily maintain compliance in handling confidential data.
Annual reports and financial statements
These documents provide an overview of a company's financial performance over a fiscal year. They usually include income statements, balance sheets, cash flow statements, capital expenditure plans, and notes to accounts. Online fax security protocols ensure that all sent data is encrypted during transmission.
This means only the intended recipient can open and view the document. This is crucial for annual reports and financial statements. They contain sensitive information about the company's finances.
Online faxing services offer a reliable document tracking system, such as delivery confirmation. You have greater peace of mind that sensitive data isn't lost or mishandled along the way.
Board meeting minutes and agendas
Online faxing makes it convenient to send board meeting minutes and agendas. This type of document is often quite lengthy. Fortunately, some faxing services offer large file size support. This means you can send more pages in one go rather than splitting up the document into many files.
Always check the archiving and delivery confirmation features to ensure accurate record-keeping. You can store copies of every fax you send or receive with archiving capabilities. The delivery confirmation provides the intended party has received faxes. This is a useful functionality when handling minutes and agendas. Faxes are sent to authorized recipients.
Program and project reports
A program or project report is a document that outlines the activities conducted to complete a particular task. It may include activities performed, accomplishments achieved, and resources used.
In addition, the document may contain charts, graphs, or images to illustrate how tasks were completed. Online faxing allows you to send multiple copies at once by simply dragging them onto the app's interface.
Alternatively, users can receive incoming faxes directly into their email inboxes, complete with a fax number, for easy access and retrieval. With this, you will receive an important report again.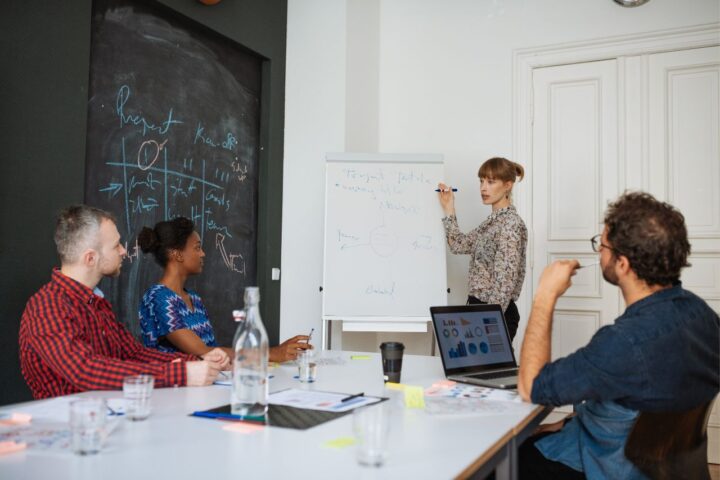 How Non-Profit Organizations Can Use iFax For Their Cause
Non-profit organizations have a lot of tasks to complete on a tight budget. Thankfully, iFax can provide an effective solution to the challenge of faxing communication. iFax is an online fax service that offers tools to help streamline your faxing workflow, including internet faxing.
Transform your team's productivity when handling small or large projects. Here's a list of what non-profit organizations can do with iFax.
Create a contact list for fax blasting and broadcasting – With iFax, you can easily create your own contact list or upload one from Excel or CSV files. Quickly organize your contacts into groups and customize messages before they are sent out as faxes.
Sync all faxes to Google Drive, Dropbox, and OneDrive – iFax makes it easy to sync all incoming and outgoing faxes with cloud storage services. This helps to ensure your documents are safe, secure, and accessible in the event of any data loss or system failure.
Share a dedicated fax page with donors and partners – You can also share a dedicated fax page accessible through a web browser with all of your donors and partners. They can fax you online without logging in or searching for your number.
Email to fax feature – Send documents as emails with the email to fax feature provided by iFax. The document will then be automatically converted into a faxable format before being sent off within minutes.
Want to try out the other features for your non-profit organization? Sign up for free today and check out iFax in action. Find out why more than 5 million users are happy using it.
benefits of online faxing
best nonprofit software
fax software for nonprofit
Online faxing