Jonathan Coopersmith, author of Faxed: The Rise and Fall of the Fax Machine, writes that faxing is often viewed as a failed technology in two ways. For instance, back in the 1840s, the inventors and entrepreneurs tried their best to offer it to the market yet could not push it even before offering the products. It was only in the mid-1980s when it has reached its peak and popularity.
In the late 1990s and early 2000s, the emergence of the internet, emails, smartphones, and file sharing overshadow its functionality. No wonder people today would instead send the document via email because it's fast. But regardless of the rise and fall of faxing, it's still alive and highly used in industries that require strict compliance in handling critical information.
Technology didn't compete with faxing – in fact, it has improved it, making it more accessible to people. The rise of internet fax services paved the way for people to send and receive faxes from computers without a fax machine. Fax may seem an archaic way to send documents in the age of emails and instant messaging. But the concept remains, and it's helpful in offices and businesses.
Why Send Fax from Computer Instead of a Fax Machine?
You don't have to buy a fax machine if you need to send urgent documents to someone. Sending a fax from a computer is the most efficient and quickest [and environment-friendly] way to do it without shelling hundreds of bucks. Primarily, you don't need to print the documents. Second, you save more paper and ink.
When you send and receive faxes from a computer, you send documents as if you're emailing the recipient. Instead of using a dedicated phone line for transmission, you send files through the internet with secured encryption. You may only send a fax from a computer as long as you have an internet connection, the fax number of the recipient, and an online fax subscription (if you need both sending and receiving options).
The good thing about it is that the recipient will receive the fax in their fax machine as if you sent it using hardware, too. Whatever you send in digital formats is transmitted and converted to printables if the user has a legacy fax machine. Otherwise, if the user uses an online fax service, the fax goes straight to his fax account platform and receives them digitally.
How to Fax from Computer Using iFax Online Fax Service?
There are three ways to send a fax from a computer: web browser, fax software or application, and email. Let's explore the three options that let you send either a few or hundreds of pages – all at the comfort of your home.
Fax from Computer Using Web Browser
Step 1
Go to www.ifax.com to register a new account. A pop-up window will prompt you to sign up via email or sign in using your preferred social media account. Choose any of the iFax subscription plans to send and receive faxes.
Pro tip: To get a 7-day free trial, you may sign up on your mobile app (Apple Store or Google Playstore).
Step 2
iFax has a simple interface, and it's easy to understand. You will see the main dashboard, where you have complete control of your contacts, faxes, and settings. Click 'New Fax,' and a fax cover template will pop out on your screen.
Step 3
After filling in the fax cover sheet, you may attach the document from your local storage or other cloud storage accounts. iFax lets you customize the logo so that you can add yours. Click 'Send,' and a confirmation box will prompt you to continue, showing the delivery time. Click the button, and that's it!
iFax also asks you to notify the recipient via email of the incoming fax. Just type in the email address, and you're all set.
Fax from Computer Using iFax Application
iFax is available for Mac and Windows users. Below is a simple walkthrough on how to use iFax on Mac.
Step 1
Download iFax for Mac and install it. If you already have an iFax account, log in with your email and password to access the dashboard.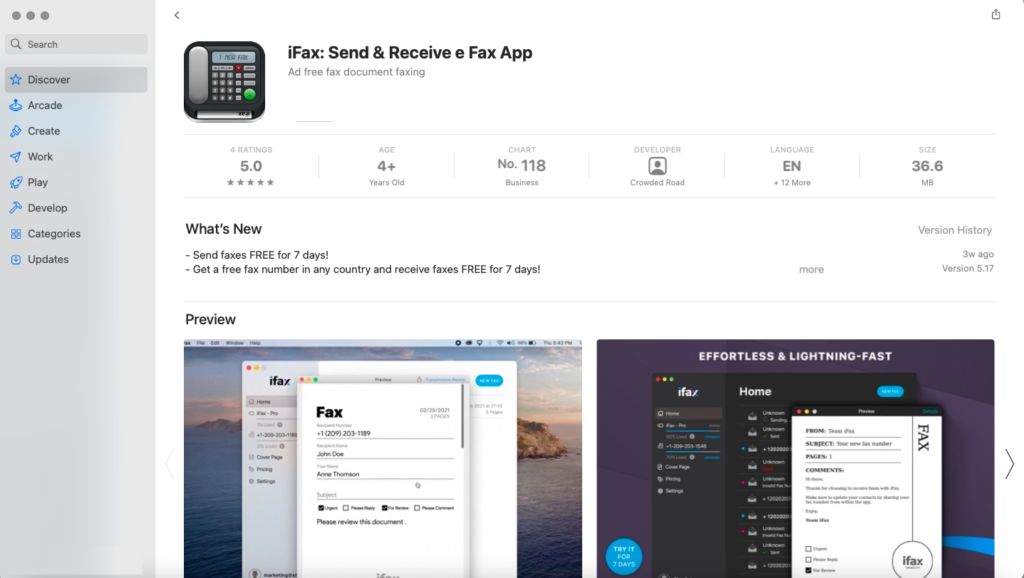 Step 2
Launch the iFax application, and you see the home or main dashboard. The web interface is almost the same as Mac software. Click 'New Fax' to send your first fax. You will see the default fax cover sheet. Fill in the essential details as needed and attach your documents from your computer.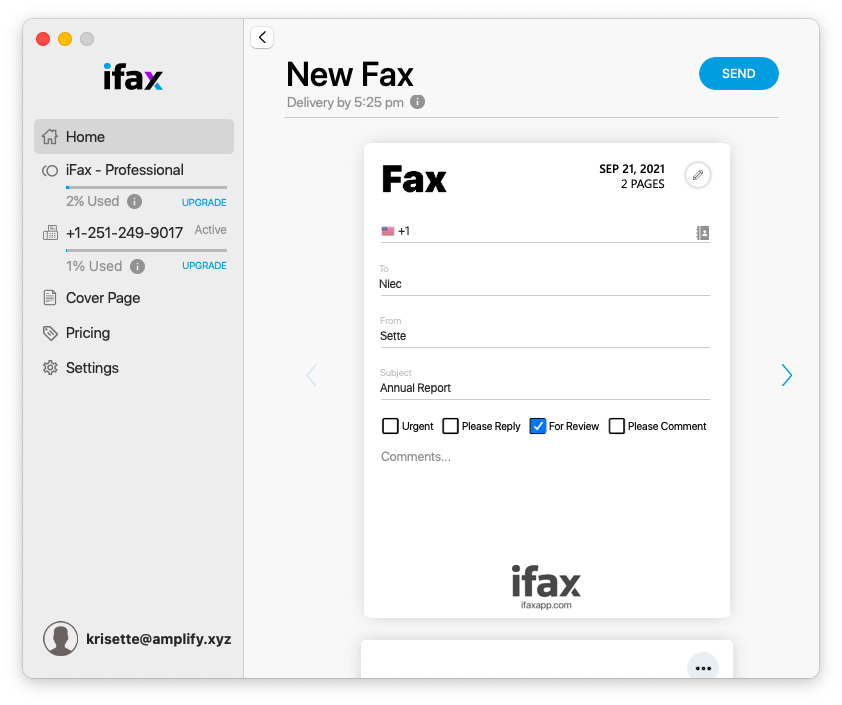 Step 3
Once your cover sheet and documents are ready, click 'Send,' and you're finished. iFax will prompt you to notify the recipient of the incoming fax, and it shows the estimated time of delivery.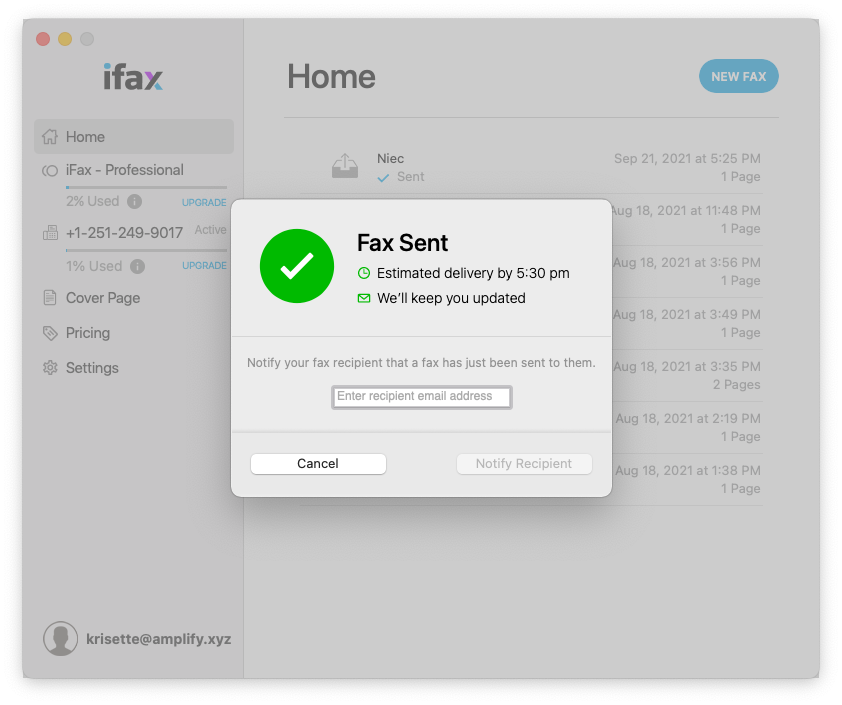 Fax from Computer via Email
Last but not least, another way to send a fax from a computer is via email. If you have printed copies of the documents, you need a scanner to transform them into digital copies. Sending is super easy. All you need is your Gmail or your email client.
Open your email to compose a new one, then under the 'To' section, send it to send@ifaxapp.com. Next, type the recipient's fax number in the subject, without spaces and dashes. Include the international and area code of the fax number. You may keep the body empty or type in comments as the texts will appear on the cover page.
Faxing from a computer is what you need, whether you're sending occasional or regular faxes to colleagues and businesses. Try iFax today and download the software and enjoy a 7-day free trial. If you need the Professional plan for corporate or business use, inquire now and our team will give you a custom plan.