It is quite fascinating to take a look back at how cloud fax came to be. The history is quite long, but it is just worth telling.
Article preview:
Why are fax services still relevant today?
What are the main uses of faxes nowadays?
Why is cloud faxing preferred over traditional faxing?
What are the benefits of cloud fax service?
How is cloud fax integrated into existing systems?
Is cloud fax service right for your business?
Introduction
It has been well over a hundred years since the first-ever fax machine was invented and introduced to the world by Scottish inventor Alexander Bain. it looked nothing like the fax machine we know today. And of course, it did not take long until other inventors tried their hand at improving Bain's invention.
Fast forward to the 1980s, faxing services rapidly became one of the most preferred methods of communication, especially in the business world. In that decade alone, millions of fax machines were sold all over the globe. And a single machine at that time can cost a business around $20,000. But it was well worth the hefty investment.
Needless to say, it was considered an essential office tool in most companies. It is hard to imagine the 80s and the mid-90s without fax machines.
However, when newer technologies came about, the popularity of fax machines and services gradually declined. The internet then introduced other messaging platforms like emails that let you send messages and files with just a few clicks of a button. And with the fast emergence of smartphones, communication has never been more convenient.
With all these new and amazing innovations, a lot of people might think that fax is an old technology that was long on its way to irrelevancy. But that could be further from the truth. It is actually quite the opposite.
Fax services have managed to keep up with the times. With the development of cloud fax, this method of document transmission still continues to dominate the business world.
Would you believe that millions, maybe even billions, of faxes are sent every year according to an online study? That is quite an astounding number of documents sent, don't you think? Goes to show faxing is not really irrelevant. With this information at hand, it cannot be denied that fax remains a very essential communication tool.
Why are cloud fax services still relevant today?
It seems surprising that fax services have managed to stay relevant even after years of being in existence for so long and with other modern communication options very widely available. There are a number of reasons why a lot of businesses have chosen to still use fax these days.
Throughout the years, faxing has evolved so much to the point where you do not even need a machine to send and receive files and documents anymore. Nowadays with cloud fax, all you need is your trusted mobile phone or your laptop and a stable internet connection and you can conveniently send and receive faxes anywhere at any time.
Even with all these new features and technologies, faxing is still as reliable and secure as it used to be, maybe even more so now. Cloud fax service providers use very robust safety and security measures to reduce the risk of data breaches and theft.
Unlike emails where it is so easy to miss a new message with the influx of emails you send and receive in a day, it's almost impossible to miss incoming faxes. You do not run the risk of losing a very important document or file in your inbox or spam folder.
Moreover, fax continues to be one of the few document transmission mediums that offer a legal standing. In contract law, you can use fax transmissions as evidence or proof. Emails, despite their popularity, remains inadmissible in the court of law.
So if your business or company deals with transmitting highly sensitive documents regularly, you should consider cloud fax. Your clients would appreciate it and thank you for it too!
For a deep dive on why fax services are still relevant, check out this article.
What are the main uses of faxes nowadays?
As already prefaced, businesses can gain so much from using faxing services. If you are looking for a fast and easy way to improve and optimize your day-to-day process, take advantage of cloud fax services you can find online.
Using this document transmission method, doing business becomes more manageable. It improves the efficiency of your supply chain. It also streamlines how you send your billings and invoices to your clients. Faxing creates a more intelligent routing process for document transmission.
What is cloud faxing?
To put it simply, cloud faxing is an evolution of the traditional way of document transmission. It is a method of transmitting documents using the power of the internet, whereas the good old fax machines used phone lines to send and receive files and documents. This means that all files sent and received are in digital form rather than analog lines.
Why is a cloud faxing service preferred over traditional faxing?
Heavy users of traditional faxing enumerated some of the pain points they experienced while using it.
Some of them said that the outright cost of buying the machine is a major pain point. Even though the prices of fax machines have experienced a dramatic decrease over the years, it is still relatively more expensive than just paying for a cloud fax service. 
Of course, buying a machine is not just the only cost involved with traditional faxing. You also have to take into consideration paying for the consumables as well as the necessary upkeep and preventive maintenance of the machine.
Cloud fax comes in so many different price points that will surely fit your budget. There are a lot of providers who offer a wide array of tiers depending on your needs. You also do not have to worry about other expenses such as buying ink cartridges and papers as you can easily go paperless with this option.
Aside from the financial issue, another advantage cloud fax has over traditional faxing is improved user experience. Dealing with a clunky piece of hardware can easily hamper productivity, especially if you encounter any problems with it.
Online faxing now comes with downloadable desktop and mobile apps that have the sleekest and easiest interface for a smoother and more convenient faxing process.
What are the benefits of cloud fax service?
Needless to say, there are a number of many different reasons why using cloud fax service is advantageous to your business or organization. We have compiled some of the most important benefits for you.
Reduced infrastructure cost
Again, the cost involved in cloud fax is significantly cheaper than the traditional faxing method. You don't have to worry about buying and installing fax boards or modems. There is no necessity for dedicated phone lines. Also, you do not to spend extra on the necessary PBX upgrades. 
With cloud fax, sending and receiving highly sensitive information to your clients give you more peace of mind. This new faxing technology uses SSL to transfer and transmit data. SSL is the same encryption used by many banks for their online transactions, so you are rest assured that it is indeed very safe and secure.
Lightning-fast processing speed
When Xerox introduced its own take on the fax machine in the 1960s, it took around 6 minutes to send or receive documents. Nowadays, it is even faster than that.
Since the interface offers a more seamless experience, the time spent transmitting files and documents is significantly reduced. You will get your faxing done in a jiffy!
One of the best things about cloud fax service is that it allows your business to consolidate your systems with a unified set of automation capabilities. This can vastly improve your team's productivity as everything can just be accessed from one point.
It's quite amazing how much technology has improved faxing. No more fussing around with a machine. With cloud fax, you can enjoy many different advanced features that were not in the traditional method. For instance, you can now set a priority for incoming faxes.
You also now have the ability to share documents with other departments for a seamless workflow.
To know more about the benefits of an enterprise cloud fax, check this article out.
How does cloud faxing work?
The process of cloud fax with all its features and glory makes it seem like a very complicated process. The truth is, it's quite straightforward. Here's how it works in a nutshell.
Once you have scanned and sent your files or documents, they are transmitted to an on-demand platform. Your documents are then sent to a multitenant platform through an authenticated encrypted connection. Finally, they reach the intended recipient.
As soon as the fax is received, certain data will be encoded in your faxing application. The data contains the status update, unique identifier, and delivering traceability.
For a quick tutorial on how to use cloud technology through iFax, one of the highly rated mobile apps on Google Play and Apple Store today, check out our comprehensive guide here.
How is cloud fax integrated into existing systems?
Cloud faxing can be done using your preferred devices. Most providers have devised web and desktop applications that can be easily integrated into your existing equipment like your computer.
A pretty cool thing about this new-age faxing technology is that it is utterly flexible to work with any infrastructure your business may have.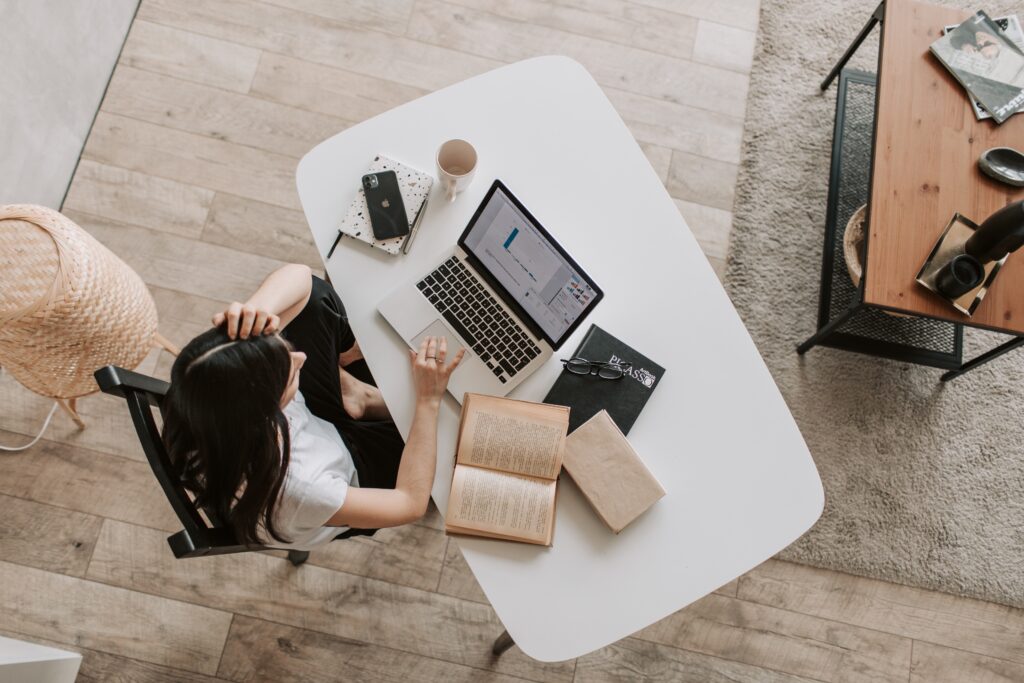 Is cloud fax service right for your business?
As faxing still has that label of being an old technology, it is quite understandable why some individuals and businesses are still not sold on getting a cloud fax service for their organization.
If you are still on the fence about it, here are some guide questions that might help you come to a decision:
Are you expecting your fax volumes to continually increase over the next couple of years?
Have you had any troubles keeping up with the influx of faxes you send and receive on a regular basis?
Do you plan to replace your old and obsolete fax hardware with something that's not only more cost-effective but low maintenance as well?
Is the cost of managing fax servers getting harder and harder to maintain?
Are your current fax servers unable to be integrated into your business' other systems?
Do you need your fax service to have the most robust safety and security and should be HIPAA compliant?
Do you want your organization to have a solid and adequate recovery plan in place should there be any troubles or unforeseen incidents?
Are you looking into ways to better streamline your document management policies?
Do you want to increase your team's efficiency and productivity level by incorporating leaner initiatives?
Do you want to automate your processes especially in terms of handing documents?
Are you finding it difficult to view and search fax statuses and details?
Do you want to eliminate clutter and have a more organized and spacious workspace?
If you answered yes to the majority of the questions above, there is no doubt you should integrate cloud fax services into your organization.
You may check out our helpful guide if you are shopping around for the best online fax providers.
Final Thoughts
There is no doubt that cloud fax service prides itself on convenience, affordability, and accessibility for users, especially those who are regularly dealing with transmitting files and documents. It's high time that you ditch your good old fax machine and get on board with this new-age faxing technology.
Make the switch today and let iFax be your partner to a more efficient and seamless faxing! The company offers a 7-day free trial to let you have a feel for what their services are like. Download the app and join five million other subscribers who now enjoy cloud fax services.