The Samsung SF-650, although no longer in production, managed to make a lasting impression. It is known for being a dependable and cost-effective fax machine that suits those working in home offices and small businesses. With it, you can send and receive multiple faxes quickly while saving money.
Besides, the Samsung SF-650 fax machine makes a great backup option. It lets you transmit documents via an analog phone instead of the Internet. If, for some reason, you cannot fax online, you can count on this machine to get the job done.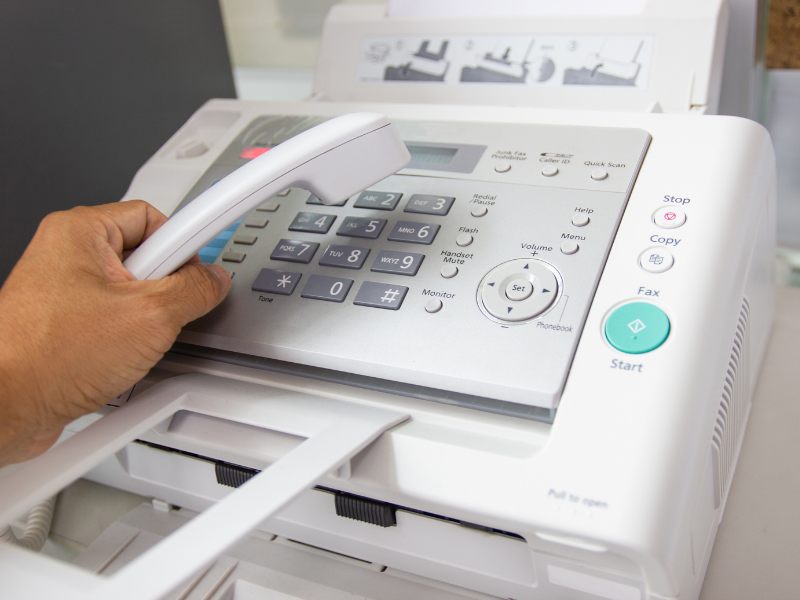 Samsung SF-650 Faxing Machine: Key Fax Features
First released in 2009, this model packs versatile features that can streamline your faxing process. It also has a large paper capacity, which helps lessen your need to refill the paper input tray. On top of that, this fax machine features a modern yet space-savvy look, which goes well on any office theme.
Below are some of the Samsung SF-650 fax machine's features that are worth noting:
Speedy fax transfers
At 33.6 Kbps fax modem speed, this model can quickly transmit a single-page text document in about 3 seconds. There are fewer delays, which means you can efficiently deliver faxes within the expected timeframe. You can also foster better customer relationships by speeding up your communication process.
Large-capacity paper input tray
Faxing with Samsung SF-650 offers convenience. With its large input tray, which can hold up to 250 sheets, you can minimize the frequency of paper refills. Not only does it help reduce downtimes, but it also enables you to multitask.
Multi-page faxing
Like newer fax machines, the Samsung SF-650 has an automatic document feeder (ADF). With it, you can seamlessly fax multi-page documents quickly and with less supervision. There's no need to wait by the fax machine until it finishes scanning. You only need to load all the pages you want to fax once and let the ADF do the rest.
Crisp and sharp print outputs
Faxing at 200 x 200 dpi, you can expect this model to produce clear and quality faxes. You can save time, effort, and ink reprinting or resending illegible or unclear documents. You will also feel more confident sending faxes with detailed graphics and images. There is less guesswork on your recipient's end, which can further speed up the time needed to finish a task or close a deal.
Advanced faxing options
The Samsung SF-650 fax machine can do more than just send and receive a fax. It can also do group faxing, speed dialing, broadcast faxing, and even delayed sending. Anyone looking to simplify their faxing process can count on this model to complete the job.
Faxing With Samsung SF-650: How It Works
Newer models may have replaced the Samsung SF-650 spots at Office Depot, but it still pays to learn how it works. Who knows? You could end up using one.
Luckily, you don't need in-depth training to operate this machine. This step-by-step guide is all you need to get started.
Ready the Samsung SF-650 fax machine. Connect its cable to an analog telephone line, then press the power button to turn it on.
Prepare the documents you wish to send via fax. Load them in the fax machine's ADF. Note: You can only load up to 20 sheets at a time. If you wish to fax more pages, you can send your faxes by batch.
Using the numeric keypad, dial the fax number and remember to include the area code or country code. For example, when faxing to the United Kingdom, enter the international access code first, followed by the country code (E.g., 011 44 117 1234567).
Press the Start button to initiate the faxing process.
Wait for the fax machine to finish faxing. Once done, it should display a confirmation message on the screen. It will also print a confirmation page.
Note: Pressing the Stop/Clear button will cancel the ongoing transmission. Do not attempt to remove the documents or turn the machine off while the fax is in progress. Doing so can cause errors or, worse, could cause long-term damage to your faxing equipment.
Receiving a fax
Using the Samsung SF-650 fax machine to receive faxes only requires a few simple steps:
Ensure that you have enough sheets loaded on the paper tray. Also, check for remaining toner levels. Once everything is set, turn your fax machine on.
By default, the device is set to Fax mode, which means it will automatically receive the incoming fax after a specified number of rings.
Press the Receive Mode option in the control panel to change the mode. Navigate through the menu using the left and right arrows until your desired method appears. Confirm your selection by pressing OK.
Wait for the machine to finish printing all the incoming faxes.
Can the Samsung SF-650 Do Online Faxing?
The Samsung SF-650 is a traditional fax machine, which means it cannot fax documents online. It also lacks support for wireless faxing. You cannot use this device to fax documents over a wireless network. Even so, it remains a reliable choice, especially if you want to ensure the legitimacy of your faxes.
If you want to fax online, the easiest and quickest way would be to subscribe to an online fax service. In doing so, you can experience the convenience and flexibility of faxing from anywhere. You can also save on operating expenses since you won't need to purchase a dedicated machine. You can use your existing device regardless if it's your smartphone, tablet, laptop, or PC.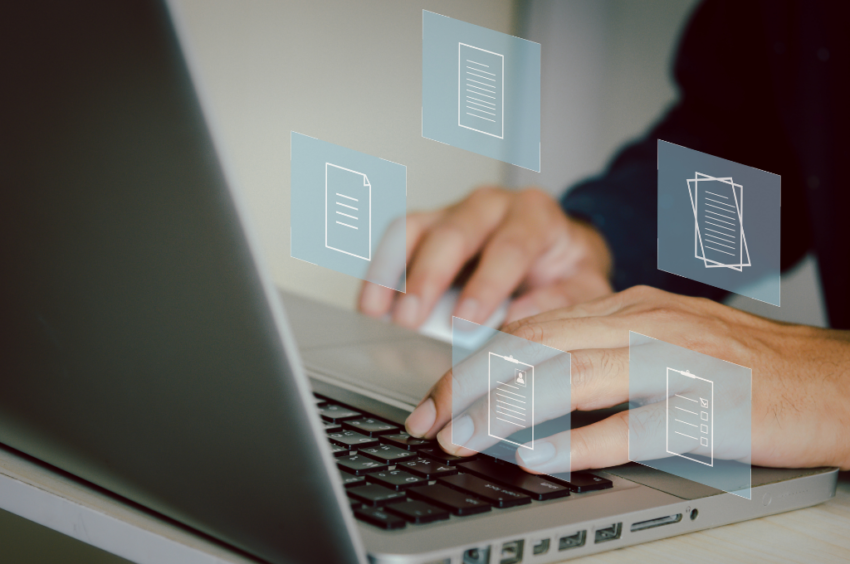 How to Fax Without a Samsung SF-650 Fax Machine
Even without a fax machine like the Samsung SF-650, you can still send and receive documents via fax. You only need to subscribe to a fax service like iFax. After doing so, you can set up a fax number based on your preferred country or location. There's no need to pay monthly for a dedicated phone line.
To fax without a fax machine is as easy as sending an email. Instead of an email address, you enter your recipient's fax number. After which, you then attach the documents you want to fax. You can also include a cover page, which is a must if you're faxing records containing sensitive information.
With online faxing, you can track the status of your faxes in real time. You can also encrypt your transmissions to protect them against unauthorized access. More importantly, you can improve your compliance with various privacy and federal regulations, including HIPAA and GLBA.
Quickly Send and Receive Faxes Online With iFax
Consider iFax as your gateway to streamlined communications. Our online fax service offers a comprehensive solution to your ever-evolving faxing needs. Whether working from home or running a startup, you can count on our service to improve your workflow.
Here are some key features of iFax that your business can leverage to gain a competitive edge:
Cloud Storage Sync: You can effortlessly back up and sync your files to your Google Drive, Dropbox, or OneDrive account.
Detailed audit logs: You will have proof of every fax activity, which is one step to ensure compliance with industry-specific regulations.
Advanced security: Besides 256-bit encryption, you can implement two-factor authentication and user access restrictions.
Fax scheduling: You can set a specific time or date to send your faxes.
Fax broadcasting: You can broadcast faxes to multiple contacts while having the time to do other tasks.
So why settle for less when our online faxing solution has everything your business needs to fax efficiently and effectively? Try iFax today.
fax machines
samsung
samsung fax machines