Sending a HIPAA compliant electronic fax is a common practice in the healthcare sector. While other sectors also use fax, healthcare records sent and received via fax should abide by strict healthcare privacy laws. Those who work in the healthcare sector know all too well the implications of violating the HIPAA rules.
Anyone found disclosing patient information to unauthorized parties is considered a willful violation. The penalties imposed depend on the gravity of the violation, with civil penalties starting at $100 per violation.
When it comes to faxing patient information (PHI) online, it should always be HIPAA-compliant. Taking the necessary action to learn how it works will not only protect you; it will also safeguard all parties involved.
Table of Contents
What Is a HIPAA Compliant Electronic Fax?
Handling sensitive patient information (PHI) should be treated with utmost care and precaution. Therefore, the exchange of data involving PHI should always abide by the HIPAA rules. The rules also apply to online data exchange, including email and fax.
Electronic fax, to be specific, involves the transfer of data using fax technology via the Internet. Using an insecure online fax portal could pose serious risks. Without proper security measures, sensitive data like PHI could easily fall into the wrong hands.
Therefore, it is crucial to use an online fax service that offers advanced-level security such as military-grade encryption. However, this level of security alone won't suffice when it comes to sending documents containing PHI. The online fax service should be HIPAA certified.
A user can only send HIPAA compliant electronic fax if the online fax service has HIPAA certification. Electronic fax that is HIPAA-compliant should always include a cover page with a HIPAA disclaimer. This disclaimer ensures the confidentiality of the patient information. It also acts as a warning should the PHI gets sent to an unauthorized person.
Why Is HIPAA Compliance Important?
HIPAA compliance is crucial in establishing and maintaining patient rights. This way, the patient information is safeguarded. Not only does this ensure the confidentiality of the information, but it helps deter any form of ill-intent and misuse.
For an online fax service, HIPAA compliance means catering to healthcare providers and organizations. Providing a secure online faxing solution for the healthcare sector also helps assure patients of their rights to privacy.
For healthcare providers and organizations, this means building more trust towards patients. After all, providing the best health care service also means ensuring that your patients feel safe and secure – in every possible way.
Is Internet Fax HIPAA-Compliant?
Internet fax only becomes HIPAA-compliant if sent using an online fax service that has HIPAA certification. Not all online fax services are HIPAA certified. A good determinant for this would be whether the service is ready to sign a BAA.
A BAA stands for HIPAA Business Associate Agreement. It's an agreement between entities that ensure PHI confidentiality following HIPAA compliance.
If an online fax provider is willing to sign a BAA for its customers, that's already a good sign. In addition, the provider must have the capacity to ensure the privacy of the PHI. This means having a system that is fully capable of encrypting sensitive data.


Sending HIPAA Compliant Electronic Fax: 6 Best Tips and Practices
When it comes to sending HIPAA compliant electronic fax, here are six essential tips and practices to follow:
1.) Always include a HIPAA compliant electronic fax cover page and a disclaimer.
When sending HIPAA compliant electronic fax that contains a PHI (patient information), never remove the cover page. Always include a cover page that's duly filled out. Never include the patient's name on the cover page.
It is also standard practice to include a disclaimer as it includes a warning message. The warning message stresses the confidentiality of the document.
2.) Keep a secure record of all your HIPAA compliant electronic fax activities.
Having a proper record of all the data exchanged will safeguard you from any form of false claims. Moreover, it serves as legal evidence or proof of the exchange.
These records also play a crucial role when it comes to retrieving or tracing data. Without any record, one can easily claim that such exchange did not happen.
3.) Never disclose your electronic fax activities to unauthorized parties.
If you are sending a fax with PHI, never mention it to anyone except the involved parties. Keep the exchange as confidential as possible. Don't say or mention any of the contents inside the document.
If you are faxing online using a computer, never leave it unattended. Log out from your online fax account and close the window after you're done.
If you are faxing using a mobile app, never leave your device unattended. Always close the app after use. Add a password to your fax app to prevent unauthorized use.
4.) Always store a backup of your fax records using a secure HIPAA-compliant cloud storage service.
Having a backup of your fax records will serve as a countermeasure in case of account inaccessibility and data loss. When storing your backups in the cloud, make sure to keep them on a secure HIPAA-compliant cloud storage service.
5.) Always double-check the recipient's fax number.
See to it that you are sending the fax with PHI to the correct office or person. Even if the fax is protected with a cover page with a HIPAA disclaimer, it is still not a guarantee.
Compared to handling damage control, it'd be easier to avoid potential threats by ensuring the correctness of the information.
6.) Choose an online fax service that's HIPAA certified.
Never send online fax that contains sensitive patient information using an online fax service that is not HIPAA certified. Always check first whether the service that you are using has HIPAA compliance. You should also check whether it meets the guidelines for safeguarding patient information online.
What Is HIPAA Compliant Electronic Fax Cover Sheet?
A HIPAA compliant electronic fax cover sheet is a cover page that should appear in the first part of the fax message. It acts as an added layer of security to ensure the privacy of the information sent.
While there are no clear regulations about how to format a HIPAA compliant electronic fax cover sheet, it should include the following details:
The correct fax number of the recipient.
The name of the recipient.
The name of the sender.
The sender's phone number.
Current date and time.
Message subject.
A disclaimer.
When it comes to writing a HIPAA disclaimer, make it straightforward. Emphasize the confidentiality of the information. Properly inform the recipient about the intent of the message.
In addition, the disclaimer should be clear and concise. It should also not include any patient information. There should also be a warning in case the document gets accidentally sent to the wrong person.
Where to Download HIPAA Compliant Electronic Fax Cover Sheets?
Should you need HIPAA compliant fax cover sheet templates, there's an abundant resource for it online. One of the most popular resources for HIPAA fax cover sheet templates is HIPAA Fax Guide. It offers ready-to-download and ready-to-print templates with disclaimers included.
Also, various online fax services that are HIPAA compliant have their own customizable cover page templates. Just make sure to select the template that has a disclaimer in it.
Another option would be to create templates that follow the standards for HIPAA fax cover sheets. You can create these templates using any word processing software like MS Word or Google Docs.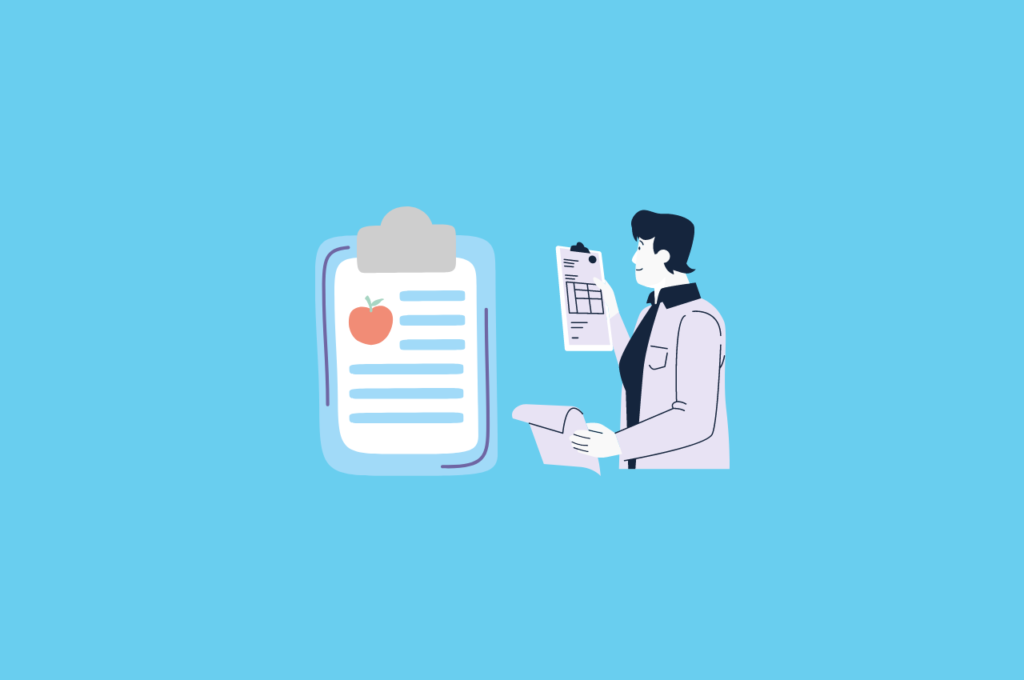 How Do I Send a HIPAA Compliant Electronic Fax?
The process of sending a HIPAA Compliant Electronic Fax is not that different from sending standard online fax. It's just that a HIPAA compliant electronic fax considers confidentiality a top priority.
The sender needs to make sure that every bit of information included in that fax is well-secured. To ensure the confidentiality of the PHI, the sender must practice secure faxing measures.
Here are the basic steps on how to send a HIPAA compliant electronic fax:
Use a reliable and secure HIPAA-compliant online faxing service with military-grade 256-bit AES encryption.
Log in to your user dashboard. Click the option that says "Send Fax" or "New Fax". This should open the compose new fax window.
In the compose new fax window, select your desired HIPAA fax cover page.
Fill out the fax cover page with all the necessary information. This should include the fax recipient number, recipient name, sender's name, fax message subject, etc.
The disclaimer notice (notice of confidentiality), on the other hand, should be placed right under the section for contact information. If there is a message included, you can put the disclaimer right below it. Also, it needs to be visible enough. Otherwise, the receiver might miss it!
Click "Add Document" to find and attach the medical records requested.
Review everything and make sure every information is relevant and accurate.
Click "Send".
You will get a notification as soon as the fax has been successfully delivered. Do not forget to view and keep a copy of the transmission receipt for proper documentation and safekeeping.
HIPAA Compliance in Healthcare
Healthcare providers render patient care in compliance with the HIPAA rules. The covered entities under the Health Insurance Portability and Accountability Act of 1996 (HIPAA) include doctors, clinics, pharmacies, health insurance sectors, and nursing homes.
Any information that's related to the health of the patient is considered protected health information. For example, sending a prescription record via online fax is bound by HIPAA rules. The same goes for medical bills and laboratory test results.
In addition, any information related to patient identity also falls under this scope of protection. When faxing PHI online, always make sure not to reveal the patient's name, email, phone number, and anything related.
Best Electronic Fax Services in 2021 With HIPAA Compliance
There are a lot of online fax services that offer secure fax systems. However, not all of them are HIPAA-compliant. Thankfully, finding the best electronic fax services in 2021 that are HIPAA certified isn't that difficult.
When checking an online faxing service, make sure that they have the HIPAA compliance badge. You can also check their list of features. See if they have included HIPAA compliance.
Some services don't make this available for everyone. Make sure that the plan that you've subscribed to has HIPAA compliance included. Otherwise, you might need to upgrade your plan and end up spending more than you are supposed to.
Some of the best online fax services that are HIPAA certified are as follows:
iFax
iFax has three types of subscription plans. There's Basic, Plus, and Professional. All of these plans are HIPAA compliant with the highest tier offering 256-bit AES security with unlimited fax numbers. On top of this, iFax offers HIPAA for free while other providers charge extra.
mFax
mFax offers Internet faxing services for healthcare, legal, and finance industries. They are also HIPAA compliant with BAA. This feature is available for all their users, regardless of the subscription tier.
Fax.Plus
Fax.Plus is offers Internet fax with HIPAA compliance for corporate solutions.
SRFax
SRFax offers online fax services for healthcare providers that are HIPAA compliant. They use SSL encryption to protect sensitive information.
eFax
eFax has the HIPAA seal of compliance. They will also sign a BAA as a HIPAA fax partner for corporates.
HIPAA Compliant Online Faxing vs HIPAA Compliant Emails
One good reason why online faxing is still preferred over emails is because of limitations in terms of security. Sure, email is widely used for communications and file sharing. However, the level of protection that it offers to ensure PHI safety is subpar compared to the top-level security that online faxing offers.
Yes, there are email services that are also HIPAA compliant but they don't offer the same military-grade encryption.
Final Thoughts
Many healthcare providers and organizations are now using modern systems for data management. Nowadays, it's easy for providers to access and transmit patient data via centralized systems. This poses new challenges that call for more advanced solutions.
Sending a HIPAA compliant electronic fax helps address one of these challenges. It takes on a modern and efficient approach to faxing without compromising privacy.
This makes online faxing an ideal solution for secure document exchange especially for sensitive information that requires HIPAA compliance.
Need to Send a HIPAA Compliant Electronic Fax?
Never compromise the security of your documents. Ensure that you are using a reliable electronic fax service with HIPAA compliance and 256-bit AES military-grade encryption.
Try iFax Professional for healthcare providers and organizations.
electronic fax
HIPAA compliance
HIPAA compliant faxing
HIPAA fax services
online fax services