Faxing remains a preferred mode of transmission, especially for documents that contain confidential information. However, these days, you no longer need a physical fax machine or wait for a dial tone to send and receive files, and doing it online is just as reliable.
Receiving and sending faxes is a common business practice, but it can be time-consuming if you do not have the right tools. Microsoft Outlook has built-in functionality that allows you to send and receive faxes online, saving you from using multiple programs or buying expensive software and hardware.
This guide shows you how to fax from Microsoft Outlook and other helpful faxing tips you can do at home, at the office, or even while traveling.
Table of Contents
How to Fax from Outlook Email
Read below for the step-by-step process on how to send a fax from Outlook email.
Step 1:
First, head over to https://ifaxapp.com/ or download the iFax app on iOS, Android, Mac, or Windows. Ensure that you also have the Microsoft Outlook app on your phone; if not, download that as well.
Step 2:
For mobile users: After downloading the iFax app, open it. One of the screens will appear and show the text "Get a fax number now."
For desktop users: Go to the "Products" drop-down menu and select "Receive Faxes." This will bring you to the iFax web platform, where you will see a window that will ask you to choose a new fax number. If this window does not pop up, you can go to "Get a fax number" on the left-hand side of your screen.
Step 3:
Select your area code and country.
Step 4:
Fill in your account details with the Microsoft Outlook email address you will use to send and receive faxes.
Step 5:
Now you are just one click away from either sending or receiving faxes using Microsoft Outlook.
On the iFax app, you'll see the status of all the faxes that you have processed to date: ones you've received, ones you've sent, and ones that are still pending.
Go to the "Settings" tab to receive notifications through the iFax app or Microsoft Outlook. After that, you're all set!
How to Receive Fax from Outlook Email
Receiving a fax from Outlook email is super easy. iFax wants to simplify everything and save time while focusing on the things that matter in your business.
You can activate the notifications to ensure you won't miss any fax while on the go.
When receiving a fax, iFax will notify you via Outlook email of an incoming fax. If you're using the iFax app for Windows, open the app to preview the fax.
How to Fax from Outlook Email Using iFax Email to Fax Feature

You will need an iFax account to send and receive faxes using the email to fax feature. So, keep the email address you registered with since you'll be getting notifications of incoming and outgoing faxes there. Faxing from email Outlook involves three steps only.
Step 1
Open your Outlook email client and create a new email.
Step 2
Fill in the blanks as follows: "To" should be "send@ifaxapp.com," and "Subject" should be the recipient's international fax number without spaces or dashes. You may include comments in these body paragraphs since they will be on the cover page.
Attach any necessary files as PDF or Word documents, ensuring that the texts are legible against a white background.
Step 3
After completing the settings, click the Send button to deliver your fax. iFax will send your fax to the recipient's fax machine using this method. You will receive a notification in your email informing you that the transmission was successful.
Is It Secure to Fax from Outlook Email?
Is it secure to fax from Outlook email online? This is a question that many professionals, sales teams, and business owners are asking as they move their operations to the cloud. Faxing is still an important communication tool for many businesses, but some people may be reluctant to send faxes online because of security concerns.
Today it is straightforward to send a fax online. You can easily purchase a dedicated IP fax number from anywhere globally through dozens of providers that offer this service, including iFax. When you subscribe to any iFax plans, you already have a dedicated fax number.
Once you have purchased your dedicated IP fax number, all you need to do is set up your account with an email address and password and then start sending faxes online by using our convenient web interface or using the email to fax feature from Microsoft Outlook.
The most preferred method for the online faxing industry is encrypted messages like encrypting or signing with private certificates (like SSL/TLS), ensuring confidentiality and security over the internet. Confidentiality means only the parties communicated will access what was sent between them, and no third party can intercept the messages.
So basically, one needs to go through three different levels of assurance when sending an email via web faxing services- – confidentiality (secrecy), authentication (identity), and integrity (data being not tampered/altered). Only a fool would use an unencrypted fax machine in this day and age.
There are many benefits of using encrypted messages for online faxing. First and foremost, it ensures that the privacy of the sender and receiver is maintained. Secondly, it guarantees the authenticity and integrity of the data being transmitted.
Lastly, it can also help prevent man-in-the-middle attacks. So if you're looking for a more secure way to transmit your faxes, be sure to look for a web fax service that uses strong encryption on fax transmissions.
The Benefits of Online Faxing From Microsoft Outlook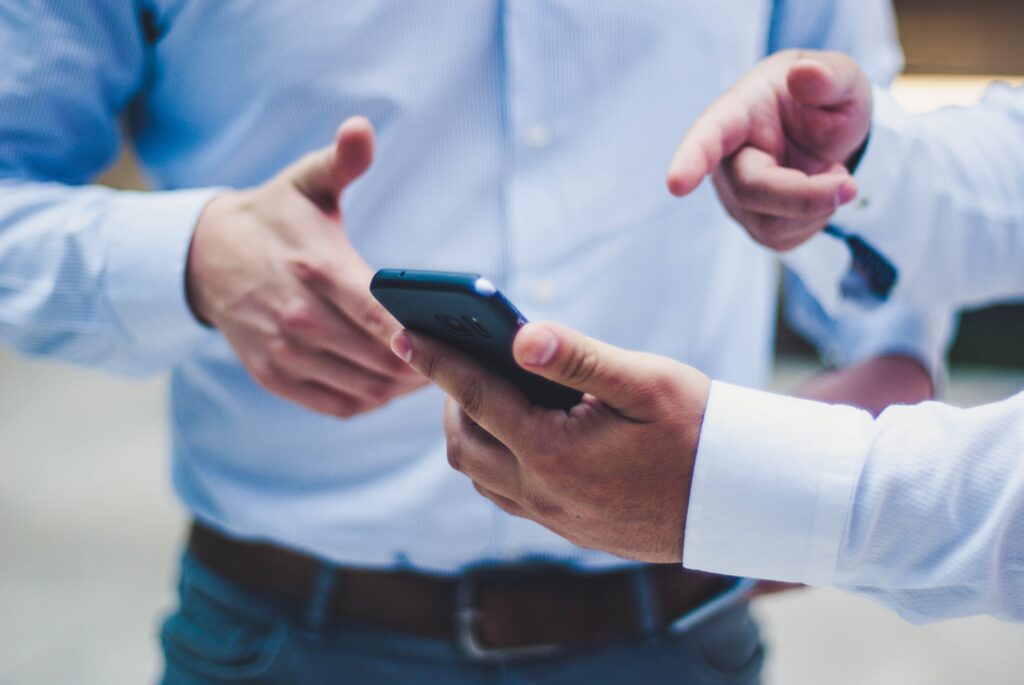 Online faxing contribute to a clean environment while ensuring that the information you transmit remains safe and secure. Email is easy to set up and use, environment-friendly, affordable, and progressive, and it also does not require any technical integration.
Using Microsoft Outlook with the iFax app provides an extra layer of protection over your files, as Outlook supports both S/MIME and Microsoft 365 Message encryption. Encrypting an email in Outlook converts the plain text into scrambled ciphers, and the only way for the message to be readable is if the recipient has a private key.
Sending Faxes from Microsoft Outlook Using iFax
Knowing how to send a fax through email makes handling sensitive documents easy, and doing it through iFax makes it even more seamless. In addition to the web-based iFax app, you can use your mobile device to scan your documents and make them ready to send to the recipient's email address. Delivery is in real-time, and you can opt to get an alert on Outlook once the fax has been received.
Receiving Faxes From Microsoft Outlook Using iFax
Receiving faxes from Microsoft Outlook is as simple as sending them. You can also keep your received files stored in the cloud, so you can refer to them later or, perhaps, decide to print them out eventually. When somebody sends you a fax, you can get a notification via iFax mobile or Outlook email.
Managing Faxes from Microsoft Outlook Using iFax
Another great benefit of faxing online is that you can easily keep track of all your sent and received faxes through your account's online fax history, which includes the date, time, recipient name and number, and the subject of the fax message.
This approach is beneficial for business owners who may need proof of faxes sent or received as part of a legal claim or lawsuit.
How to Fax from Outlook Simply and Seamlessly With iFax
The iFax app is designed to simplify how you fax using Microsoft Outlook (or any other email provider). Whether you're a one-time user or need a quick and easy faxing solution for your business, you can count on the iFax app to ensure you're done in no time.
iFax processes millions of faxes via email and is the preferred app for individuals, professionals, and companies who want to securely send and receive faxes online without purchasing a fax machine.
Final Thoughts
We hope you have found this information helpful as we answer your question on how to fax from Outlook. Online faxing is a great way to streamline your office and save time for those handfuls of people still using the old-fashioned technology.
If you're looking for an even more seamless solution, download our free iFax app on iOS or Android! It's as easy as sending an email – no need to open additional programs like Adobe Acrobat or Microsoft Word to send a document by fax. Plus, we offer 256-bit AES encryption to secure messaging, so there are no worries about sensitive data being compromised in transit.
With all these benefits on hand, it's easy to see why many professionals have made the switch over and find that they can't go back.
Try it out for free or sign up for a paid plan for less than three cents per page. If you want more information about how the iFax app works with Microsoft Outlook or how it can benefit your business as a whole, contact our team today.
internet fax services
mobile faxing
send and receive faxes online