Busy professionals are often drowning in a sea of paperwork, but it is now possible to fax online. Faxing powered by cloud technology allows anyone to send and receive documents from anywhere at any time. You don't have to use a fax machine or visit an outlet to send urgent fax as you can do this on your mobile device or computer.
If you're still using a traditional fax machine, then you might want to explore how cloud technology improves the process of sending and receiving faxes in this post. We will dive deeper into the concept of cloud technology, a quick tutorial on how to fax using cloud technology, and the benefits you get that the team and your company will surely enjoy. Read on if you're interested in learning more.
What is Cloud Technology?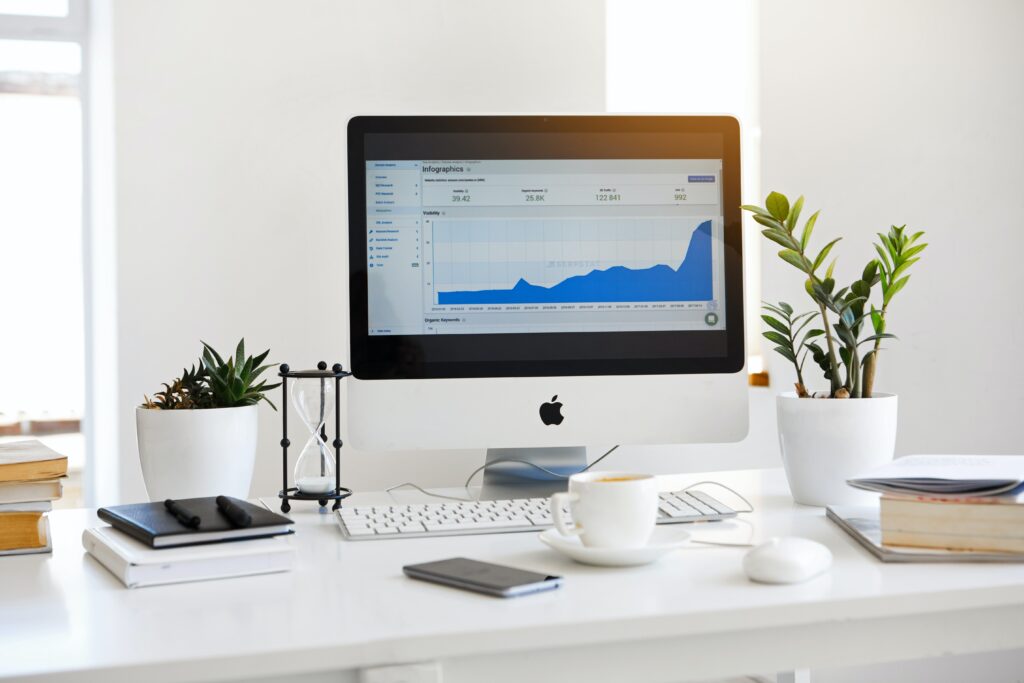 Cloud technology lets people use a network of computing resources to share information and use applications virtually without being bound by location and time. People can use applications on the internet that are hosted on several IT infrastructures such as data centers and servers in multiple locations.
For example, to simplify the concept, you can use Google services like Docs, Excel, and Maps without actually being present at the Google office. You can access their services on the internet and carry on with your tasks anywhere. When cloud technology meets with faxing, they changed the way we do business. Their combination has given us access, flexibility, and security when it comes to our work.
Cloud-based faxing is one of the most recent advancements in cloud computing that is sure to make your office life much easier. Generally, cloud technology allows you to send and receive faxes through software, a web portal, or email without a fax machine, telephone line, and modem. It's the 21st century way of faxing online through software and mobile apps.
The cloud-based fax service or online fax service provider takes care of the digital formats of the documents and turns them into printable formats so the recipient will receive them in their fax machine for printing. You don't have to worry about sending hard copies on your end. As long as you scan the documents via your mobile phone camera or attach files in PDF or Word document, cloud faxing technology makes it a hassle-free, paperless process for you. The recipient won't even think you fax the documents digitally.
How to Fax Using Cloud Technology from Your Phone or Computer?
Now let's have a quick tutorial on how to use cloud technology through iFax. One of the highly-rated mobile apps on the Apple Store and Google Play Store simplifies faxing to users. With its cross-platform feature, you can access the application on iOS, Android, Windows, Mac, or your web browser.
Step 1
Sign up on iFax and choose your preferred plan, Basic, Plus, or Professional. If you register on your mobile device, you can access a 7-day free trial and get a free fax number.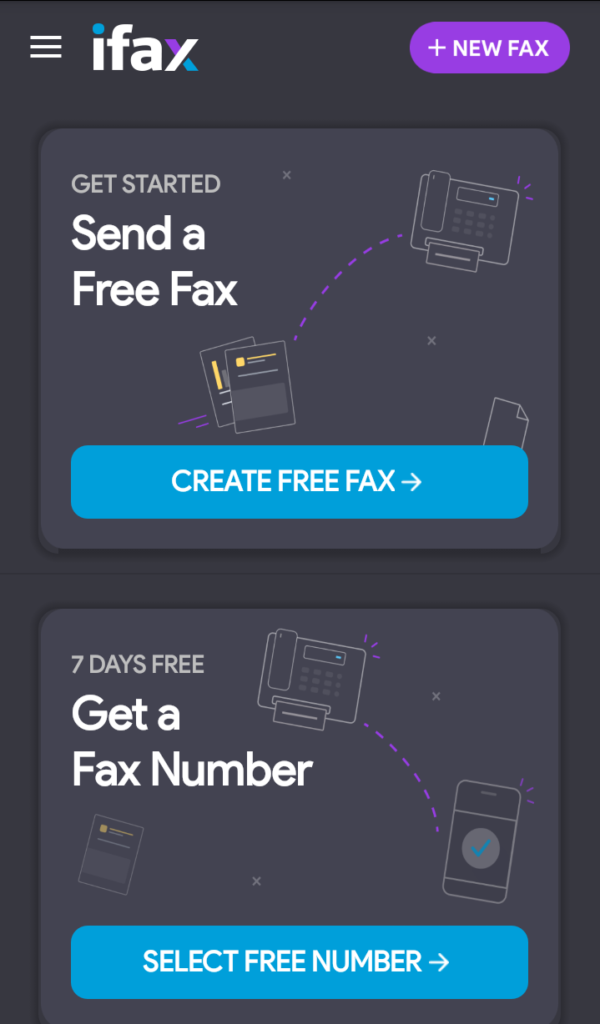 Step 2
iFax on iPhone has the most straightforward user interface. To send your first fax, click the 'New Fax' button on the upper right of the main dashboard. Fill in the fax cover sheet such as the sender and recipient's name, subject, and comments for further instructions.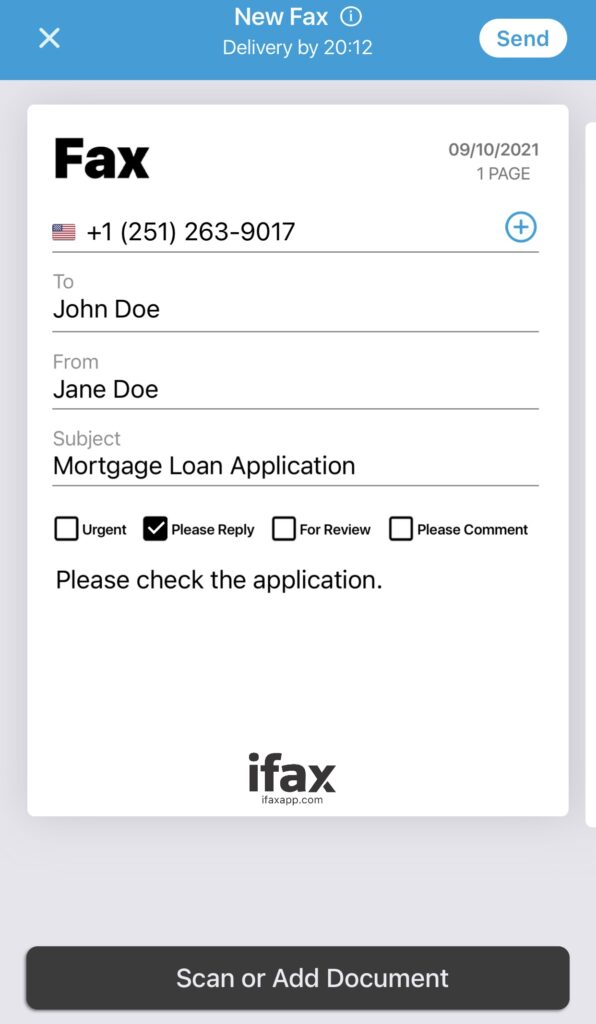 Step 3
Attaching documents is super easy. Click the 'Scan or Add Document' and iFax will give you some options to import files, whether from your cloud storage, device, or email. If you have hard copies of the documents, you can click the 'Scan Document,' and iFax's scanner will optimize the images.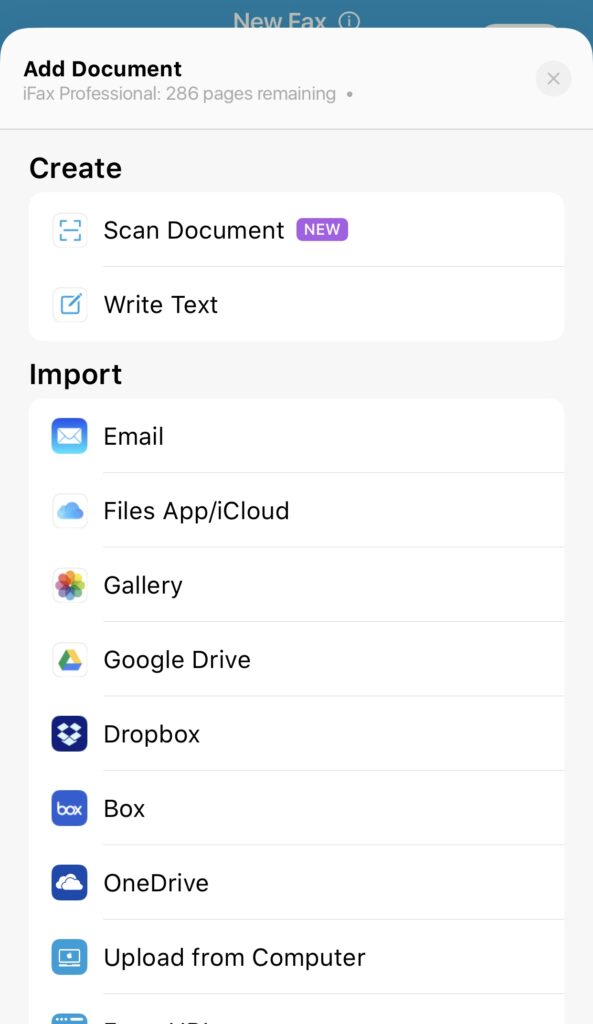 Step 4
After attaching the documents, check the fax cover sheet one more time and click 'Send,' and you're good to go! That's how effortless and straightforward faxing with cloud technology is – you can do this anytime and anywhere.
Why Should You Fax Using Cloud Technology?
There are notable reasons why your company should start using fax with cloud technology, and as mentioned above, convenience is one of the benefits you get, and there's more.
1. When you use a cloud-based faxing app, you get a free fax number with your preferred country and area code. You can send a fax to the US, Canada, and the UK. Enterprise clients can avail a package that offers unlimited fax numbers, which they can assign to several teams, departments, or employees.
2. You have a complete record of activities for the incoming and outgoing faxes being sent online, making it easier for the company's compliance team to audit regularly to ensure everyone follows the HIPAA regulations when handling sensitive information. There are delivery reports or transmission receipts you can keep that can be useful during the auditing.
3. Using cloud faxing services is more cost-efficient than traditional fax machines because you don't have to buy equipment, pay for a telephone line, ink and toner replacements, and maintenance contracts. Online faxing services offer a subscription-based account payable either monthly, annually, or pay-per-page basis.
Final Thoughts
Cloud technology is a form of data storage and retrieval that provides access to files and applications from devices anywhere in the world. This means you can send faxes as long as you have an internet connection, no matter where your teams may be located.
The iFax app makes it easy for professionals without office equipment or those who frequently travel to stay productive with cloud-based faxing capabilities on their phone or computer. If this sounds like something that would work for your business needs, download our app today and enjoy our 7-day free trial!