Scanning documents, the old-fashioned way, can get quite wearisome. It is also not a practical solution, especially for modern business people who are always on the go. With a PDF scanner app, it's easier to scan and convert documents into a portable format that is universally compatible with any device, software, or operating system. This way, you can seamlessly integrate cloud storage solutions for your scanned documents.
If you are reading this, you're probably searching for a reliable way to scan documents to PDF. Well, you're in luck since we've scoured the Web for the best PDF scanner apps that can instantly turn your device into a portable document scanner.
What is doc scanner?
A document scanner is a device or software that captures digital images of physical documents and converts them into electronic formats, such as PDF or TIFF. Document scanners are often used to create digital copies of paper documents for storage, organization, and sharing purposes.
Table of Contents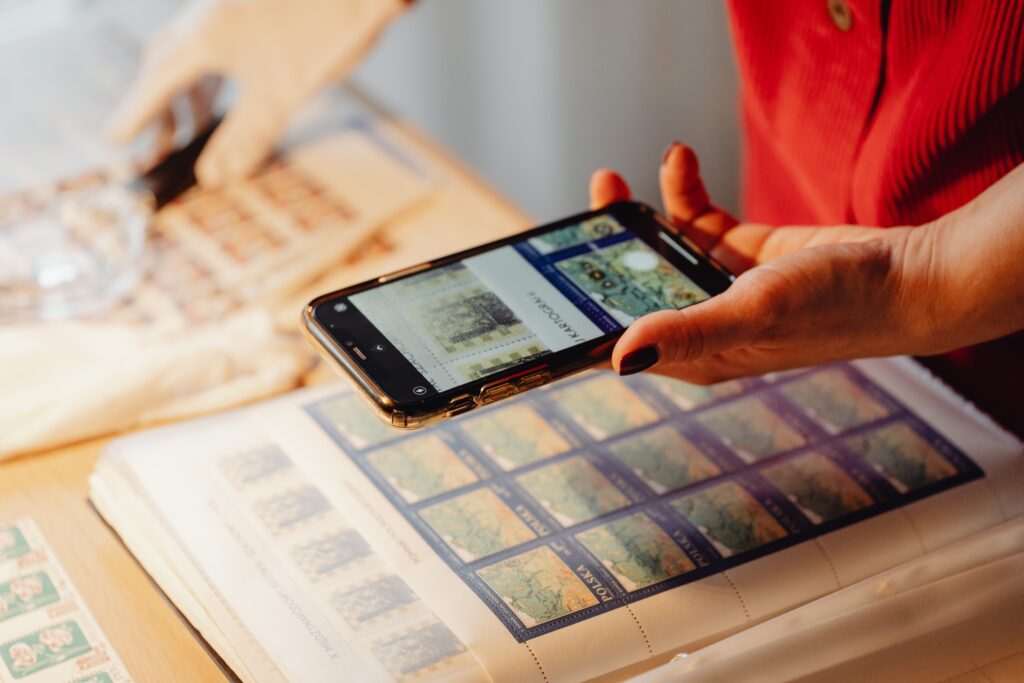 What Does a PDF Scanner Do?
The traditional way for scanning hard copies often involves using a flatbed scanner to scan and save documents as TIFF or JPEG. A PDF scanner, on the other hand, automatically converts the paper document into a digital format that's compatible with the majority of today's software and apps. Since a PDF file works on any device or operating system, there's no need to convert or re-process the document.
How to Scan Documents Into PDF
The best way to scan documents into PDF is to use a scanner app. With a PDF scanner app, you can use your phone or tablet's camera to digitize hard copies. Simply put, all you need to do is place your phone camera on top of the hardcopy and make sure it properly fits inside the marked area. If the app is set to auto mode, it will automatically scan and save the document as a PDF. Repeat the process as needed. This convenience of app scan transforms your mobile device into a portable and efficient scanning tool.
Most scanner apps also support batch scanning. This feature allows you to scan and save multiple pages into one PDF file, providing various scanning modes to suit different document types and needs.
Our Top 5 PDF Scanner Apps for 2022
Nowadays, there are a plethora of apps for mobile scanning. Even so, you can't just use any random scanner app, especially if you need to scan documents like agreements and paper contracts. You should always ensure that the app you're using is secure enough to handle sensitive information. Thus, the apps we've listed below are fully capable of scanning documents securely.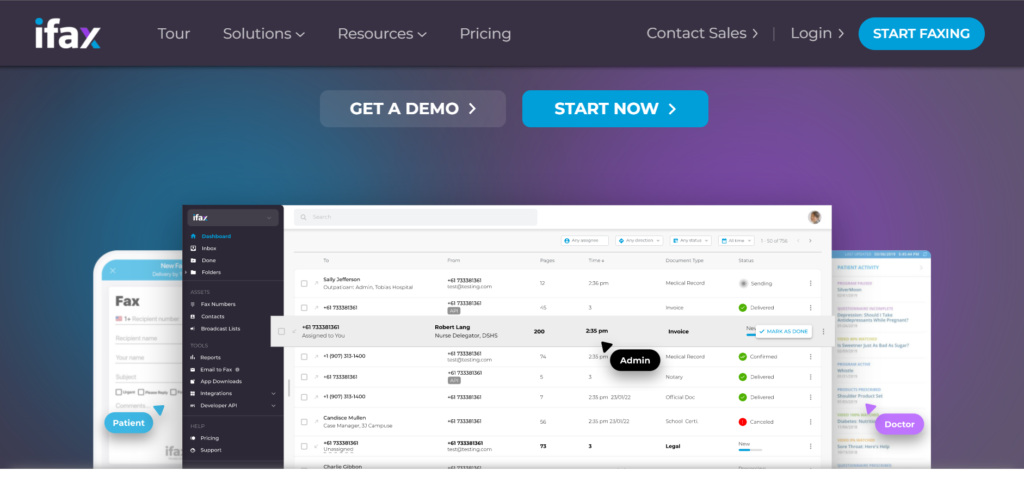 iFax
iFax is not your typical fax app. On top of its modern faxing features, it also has a built-in document scanner. What's nice about iFax is that you don't even need to create an account to use its scan to PDF feature. After scanning the hardcopy, the app will automatically convert it into PDF. You may then send the document via fax without needing a phone line or fax modem.
What sets iFax apart from other PDF scanner apps is that it protects documents using military-grade encryption. It's also compliant with privacy laws and federal regulations like HIPAA and GLBA. Thus, you can use the app to scan and share PDFs containing sensitive information like contracts and patient records.
Adobe Scan
Adobe Scan is a well-established app for scanning documents to PDF. With this app, you can export the document as PDF or save its pages as JPEG. You can also password-protect files, which is necessary to safeguard documents from unauthorized access. The app is free to download on iOS and Android. It also offers advanced functionalities in exchange for a monthly subscription.
iPhone Scan
While technically not an app, the iPhone has a built-in document scanner feature that you can use for free. This feature is a bit hidden. If you want to use the document scanner, you need to open the Notes app first. Create a new note and then tap the camera icon. Once you select the option for scanning documents, you can start digitizing hard copies as if you're just taking a regular photo.
Do keep in mind that Notes isn't HIPAA-compliant. You cannot use it to scan documents containing PHI.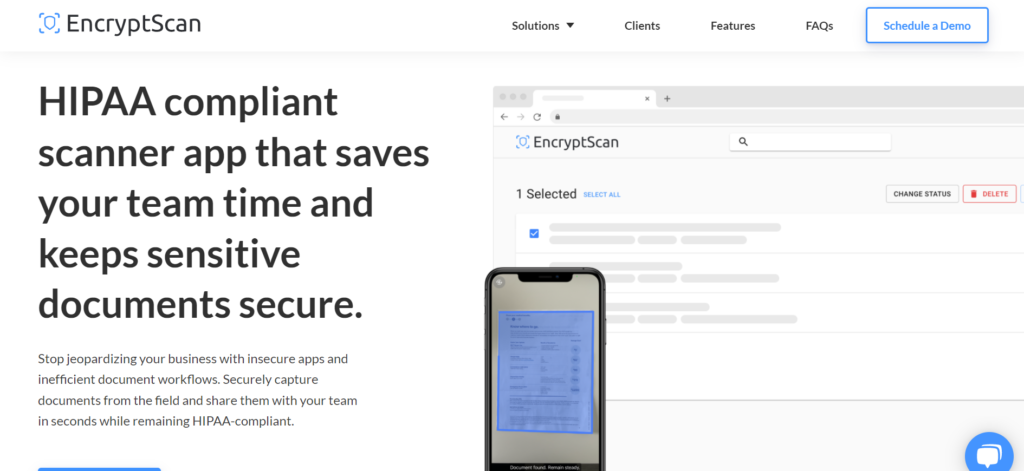 EncryptScan
EncryptScan is a PDF scanner app that you can use for scanning and storing HIPAA-compliant documents. It also has advanced document scanning features like automatic edge detection, which comes in handy for scanning multiple pages. With EncryptScan, you do not need to worry about compliance as it can securely capture documents, plus it also has biometric access control.
Foxit PDF Editor Pro
Foxit PDF Editor Pro is a PDF editing app with a built-in Scan and OCR feature. With this app, you can scan documents to PDF and then edit them afterward. Meanwhile, its OCR feature allows you to convert the scanned copies into a version with editable and searchable text. You can also use this app to edit and sign PDF forms, making it an ideal productivity tool for business people.
What Is the Best PDF Scanner App?
While all the apps listed above are certainly worth checking out, you still need to choose the one that best suits your needs. Below is a quick summary of what each app is best suited for:
iFax – This app is ideal for those who want to scan and fax PDFs while maintaining compliance. You can use iFax for scanning and capturing documents containing PHI (patient health information).
Adobe Scan – If you need a document scanner with an option to save scanned pages as JPEG, then use this app.
iPhone Scan – If you only want to do some basic (and free) document scanning, the built-in scanner feature of your iPhone will already suffice.
EncryptScan – If you need a PDF scanner app that is HIPAA-compliant, then choose this app.
Foxit PDF Editor Pro – This one is the best choice for scanning and editing PDFs without using multiple apps.
Is your PDF scanner app HIPAA compliant?
Digitizing hard copies for archiving and data logging requires a secure yet efficient document scanning solution. Generic scanner apps may provide you with ease and convenience but lack the security and compliance you need to preserve the integrity of your documents. Therefore, you may need to reconsider your options. Choose a PDF scanner app that won't put you or your business at risk.
best fax apps
document scanner apps
document scanning
mobile fax apps
PDF scanning