It's no secret that mobile faxing is on the rise. With businesses and individuals searching for paperless ways, it's no surprise that many are turning to mobile fax apps as an option. If you're looking for a mobile fax app for your iPhone, you are in luck.
We have put together a guide on choosing the best fax app for iPhone and what features to look for. So whether you're just getting started with mobile faxing or you're looking to switch to a new mobile fax app for iPhone, this guide is for you.
Stay tuned and read further, as we will also provide a list of fax apps you can compare online.
What is the best free fax app for iPhone?
iFax is the best fax app for iOS. It is completely free, secure, and effortless to use.
Table of Contents
Why Use a Fax App for iPhone?
Faxing has come a long way in the past decade. However, it's still one of the preferred communication tools in hospitals, banks, and financial institutions when sending important documents with sensitive information. With smartphones becoming an integral part of our everyday lives, it's no wonder that mobile fax apps provide the convenience you need at work.
You can send and receive faxes with these iPhone fax apps without ever needing to enter your office or go to a nearby outlet to use a fax machine. And best of all, you can send and receive them no matter where you are. If you have ever taken advantage of the convenience of email, then sending or receiving faxes with your iPhone will come naturally to you.
Fax apps allow your documents to be sent quickly without paper or toner wastage while also eliminating the need for a dedicated fax machine to send or receive faxes. You can also use features like real-time push notifications, cloud storage, email to fax features, and online account management.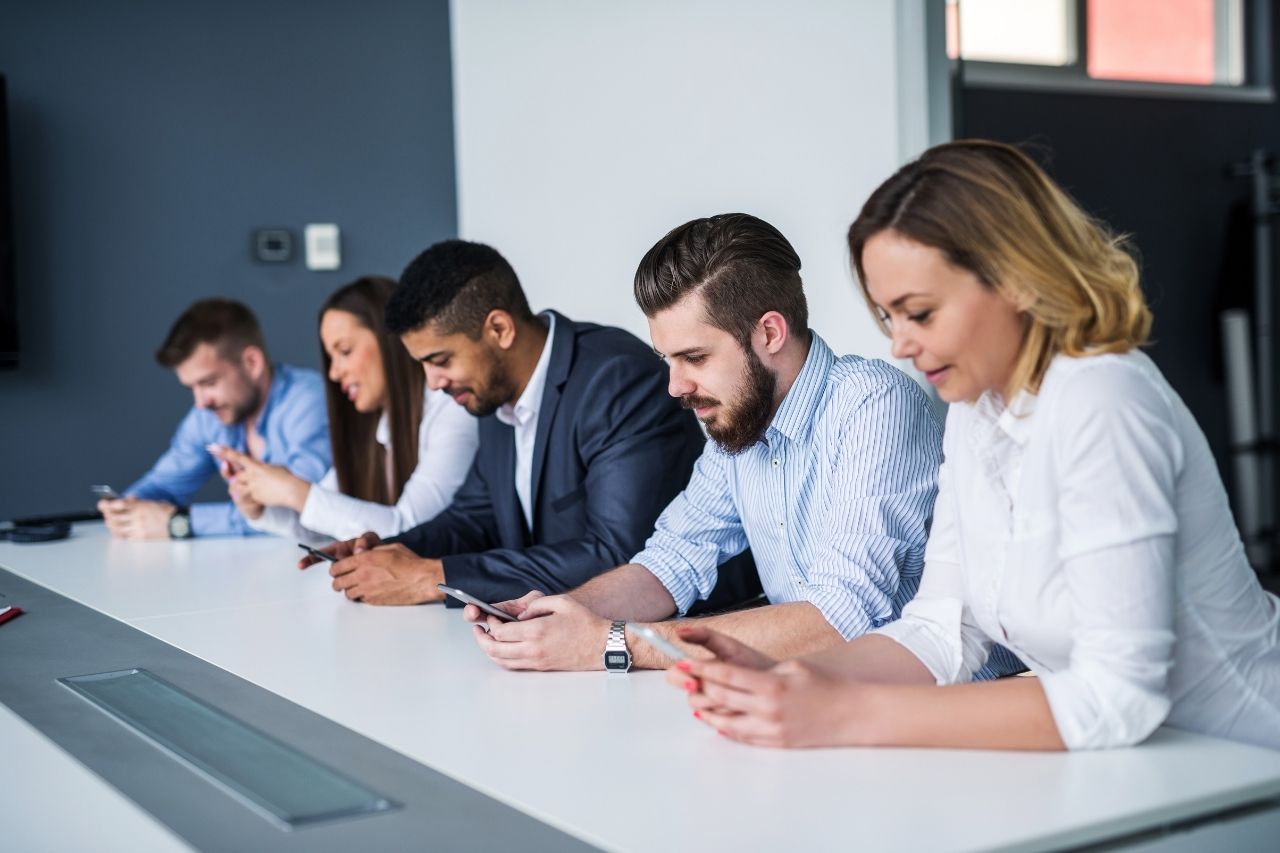 How to Choose the Best Fax App for iPhone – Buying Guide
There are a lot of fax apps available for iPhone, but not all of them are created equal. How do you choose the best fax app for your needs? Our download guide will help you make the right decision based on features, price, and ease of use.
Avail the Free Trial Option to Explore the App
Most iPhone fax apps provide a free trial option as this is a fantastic way to test the software out before making a purchase. However, double-check the conditions of your free trial carefully – some providers will charge you if your free trial expires if you don't cancel it.
In contrast, others will terminate it after a specific number of days. The most extended free trial you can enjoy is 30 days, while others offer 14 days and seven days.
Consider the Ease of Use
Is it easy to use the app? Do you have to be digitally savvy to use it, or can you pick up all the features in just a few minutes? The best iPhone fax apps are designed to be user-friendly, so people of any skill level can use them.
Evaluate the app's interface and choose a clean, modern, and intuitive one. Take some time to review its interface before making your final decision through the free trial.
Check the Number of Inbound and Outbound Faxes
Before choosing an app, carefully read the publisher's terms and conditions to learn about its limitations, including how many incoming and outgoing faxes you can send.
Most fax apps offer a specific number of faxes you can send and receive per month, ranging from 100 to 1,000 pages. Check how much you need to pay if you exceed the monthly limit.
Compare the Prices and Plans
Different fax apps provide a different range of plans and prices. Although most have a monthly billing option, some charge you only every time you use the service, so expect to get charged for it.
Other providers may charge per page or offer multiple tiers depending on your needs. Take some time and compare the prices and results of faxing with each app before deciding which one to use.
Must Support Cross-Platform Option
Faxing with iPhone is a prevalent option these days as most people find it more convenient and faster than sending traditional faxes via landlines. However, what will you do if you need to fax from your desktop computer?
In this case, check if the app lets you fax from iPhone and iPad, Android, and your Windows PC or Mac. This is known as cross-platform compatibility and is available in most iPhone apps with faxing capabilities.
Check the Encryption and Security Features
If you need to fax sensitive data, it's best to choose a fax app that encrypts your documents while they are in transit. This security feature for iPhone is usually available in fax apps with advanced features, so you'll need to read the full description on their website or the App Store store page.
You'll also want to look at how securely the provider stores your data. It must include the security of customer information and how it protects your private documents like contract agreements, tax returns, and private emails. Look for a provider that uses secure servers to keep sensitive data safe.
Inspect the Registration and Subscription Options
Most fax apps will require you to sign up for an account, even if you're only using it for single fax. Take some time to learn about the registration process and related fees before deciding which one to use.
You should also consider the tier plans they offer and how much you need to spend per month or annually to enjoy full access to features.
Supports Online Cloud Storage
What will you do with your faxed documents once you have sent them? Assuming the recipient's information is correct, save it on your phone or print out a copy if necessary.
However, most fax apps allow saving faxes in cloud storage, so sharing essential files with others becomes much more manageable. Ensure that the fax app supports this feature and find out how much storage they offer you according to your chosen subscription.
What are the Pros and Cons of Using a Fax App on an iPhone?
There are some pros and cons to using a fax app on an iPhone. One major advantage is that you can send and receive faxes anywhere you have an internet connection. It can be beneficial if you need to fax a document while you're on the go.
Here are the pros of using a fax app for iPhone.
No need to purchase a physical fax machine (and pay for its maintenance and supplies) – With a fax app, you can send and receive faxes directly from your iPhone. You don't need to buy a separate machine. And if anything goes wrong with it, like a malfunctioning printer or broken toner cartridge, you won't be losing money on it (because you didn't purchase the machine in the first place).
You can send multi-page documents as opposed to single-page ones – When sending something through traditional fax machines, each page usually has to be placed one at a time inside the tray so that it can be sent individually. That process takes too long if the document is large— means receiving parties have already read the first page by the time the last one arrives. With a fax app for iPhone, you can easily send multi-page documents without having to break them up into single-page segments.
Your faxes can be encrypted for security purposes – Traditional fax machines don't offer encryption (or at least not many of them do), which leaves your confidential information susceptible to being seen by unauthorized eyes. A fax app that offers encryption will safeguard your data to remain confidential.
You can receive faxes even if you're not near your office or home – If you're out of town on business and need to receive a fax, you might not be able to get back to your office in time to grab the paper document from the machine. But if you have a fax app on your iPhone, you can quickly receive the fax wherever you are.
Of course, there are also some caveats when you use a fax app through an online faxing service.
Here are the cons of using a fax app for iPhone.
You might need to purchase an extra subscription to send faxes – Not all fax apps allow you to send faxes for free. You might need to buy a subscription according to the number of pages you may send and receive each month. If you exceed the limit, you will pay extra, either per page or upgrade your subscription.
The recipient might not have a fax machine – In some cases, your recipient might not have a fax machine and will thus be unable to receive your fax. If this is the case, they'll most likely have to print out the document and scan it back in if they want to keep a physical copy. This can add an extra step into the process that isn't necessary with traditional fax machines.
Faxes might not be as secure without encryption – Faxes are often considered a more secure means of communication than email, but this might not be the case. If your fax app doesn't have any security features, someone could potentially intercept your fax while it's in transit.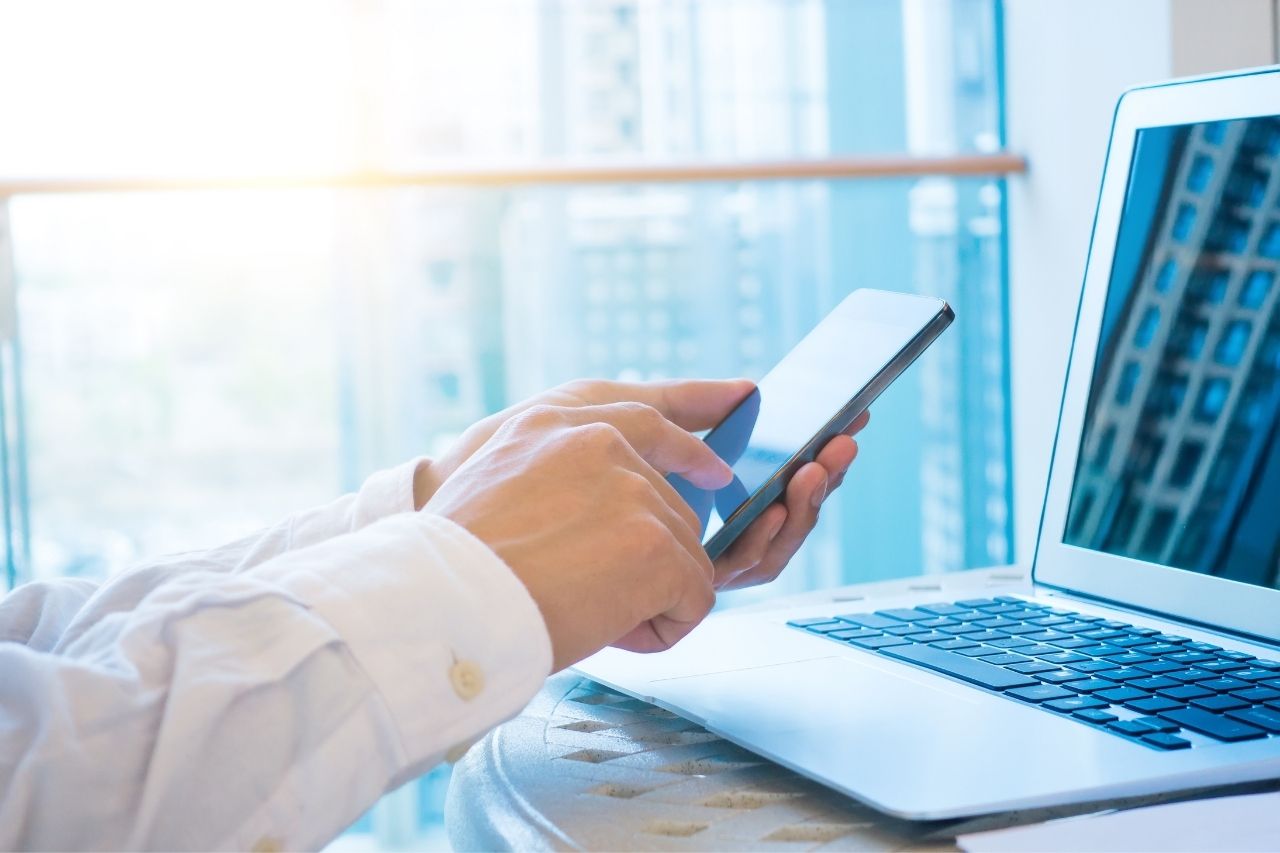 Do you need to send or receive a fax? If so, you're in luck – there are great fax apps for iPhone you can download on the App Store. But which one is the best? We'll help you figure that out and find the best fax app for iPhone for you. We'll also help you compare the features, pricing, and more. So, whether you're looking for an app to send a single fax or an app that can manage your entire faxing process, we've got you covered.
Top 4 Best Fax Apps for iPhone to Compare Online
| | | | | |
| --- | --- | --- | --- | --- |
| Features and Price | iFax | eFax | MyFax | Fax.Plus |
| Plan | Plus | eFax Plus | Best Value | Basic |
| Free Trial | 30 Days | 14 Days | 14 Days | None |
| Set Up Cost | None | $10 | None | None |
| Fax Number | Yes | Yes | Yes | Yes |
| Inbound Faxing | 500 Pages | 150 Pages | 200 Pages | 50 Pages |
| Outbound Faxing | 500 Pages | 150 Pages | 200 Pages | 50 |
| Monthly Subscription | $16.67 | $16.95 | $10.00 | $5.99 |
| Multiple Users | Yes | Yes | no | Yes |
| Customer Support | 24/7 | 24/7 | 24/7 | Contact Form |
| OCR | Yes | No | No | No |
| Fax Broadcasting | Yes | Yes | Yes | Yes |
| E-signature integration | Yes | Yes | No | Yes |
| 2FA | Yes | Yes | No | Yes |
| Mac and Windows Apps | Yes | Yes | No | Yes |
| iPhone and Android Apps | Yes | Yes | Yes | No |
| No of Users | Unlimited | Unlimited | 1 | 1 |
| Email to Fax | Yes | Yes | Yes | Yes |
| HIPAA & GLBA – Compliant | Yes | Yes with Extra Cost | No | Yes |
| Online Fax Storage | Unlimited | Unlimited | Unlimited | Unlimited |
Let's explore the fax apps for iPhone available in the market. These are the highly-rated fax apps with cross-platform features and allow you to send directly from your iPhone by scanning or importing documents from your device.
iFax: An All-Around Fax App for iPhone for Personal and Business Use
iFax provides essential mobile faxing features ideal for personal and business use. You can send and receive faxes securely because it has strong encryption and is HIPAA-compliant. There's no setup fee when you use its service, and you have full access to its features for seven days for free. The interface is straightforward to use in that you can fax in minutes as if you're sending an email. The inbound faxes of 500 pages are available in the Plus plan, which means you can receive up to 500 pages per month. Moreover, if you want access to iFax on your computer, it runs on Windows PC and Mac. What makes this fax app great is that you can reach out to customer support 24/7 and you will be in touch with humans and not chatbots.
eFax: Your Fax App for Corporate and Business Use
If you're looking for a fax app for your business, eFax is another option. It's known for its ease of use and has a cross-platform feature. So, whether you're checking faxes on iPhone or Mac, eFax makes it possible. However, the monthly plan is relatively steep, costing $16.95 a month if you're paying it every month. Furthermore, to use the service, there's a setup fee of $10. Still, other than that, it supports basic faxing capabilities that any business owner can take advantage of – so feel free to explore its features for up to 14 days under a free trial account.
MyFax: Easy Scan of Documents
MyFax lets you send and receive faxes on iPhone, Android, Windows PC, and Mac devices. The monthly plan is lower than what eFax offers, and you don't have to worry about printing documents as you can scan them right away using the MyFax scanner. For home use, the lowest plan lets you send 200 pages and receive 200 pages, which will cost you $10.00 a month. MyFax supports the email to fax option, and you can use up to five different emails if you wish to use an email to fax documents instead of the app. It also has unlimited lifetime storage, so you can easily archive and manage your faxes in the cloud.
Fax.Plus: Mobile Faxing Anytime
Sending documents from iPhone is easy with Fax.Plus. It supports different file formats and lets you easily attach your electronic signature. There's no setup fee when you use the service, and the pricing plan per month is lower than the other fax apps, which only cost $5.99. However, you can only receive up to 100 pages per month under the basic plan. Unfortunately, Fax.Plus doesn't offer a free trial, so if you think you will be sending hundreds of pages a month, it's best to subscribe to a higher tier plan to avoid additional fees when you exceed your monthly limit.
Is It Secure to Send a Fax Using a Fax App for iPhone?
Mobile fax apps are not designed equally, and each one has its strength and loophole. However, if the online service fax provider has stringent measures in encrypting transmission and protecting the users' accounts, using the best fax app for iPhone is secure and safe.
Many people find that faxing via an app is more secure than sending faxes through their office's traditional fax machine. It eliminates the need to share a physical device or have someone else manning the fax machine during business hours. Look for a fax app with strong encryption and compliance to industry standards, and your faxes are safe.
Is Registration Required When I Try a Fax App for iPhone?
Some fax apps for iPhone do not require registration, while others may require you to enter your name and email address. If you are not sure whether registration is required or not, be sure to read the app's terms of service before downloading.
If you only need to send one-time fax, then it would be best to use iFax pay-per-fax service because there's no registration and subscription required. You pay the service once, and that's it! No more hassle for you.
Frequently Asked Questions
Should I register before I can use a fax app for iPhone?
Most fax apps require you to sign up on your iPhone to access the fax services. If you want to explore the app using a free trial account, then you need to register. Otherwise, you can also avail one-time pay-as-you-go service without subscribing to a plan.
Is there a free fax app for iPhone I can use?
If you sign up for a free trial, you can use the fax services for sending and receiving faxes for free. This approach is only limited for a time being as long as you are under a free trial account. In general, if you don't like to subscribe to a plan, you can use a pay-per-fax service instead.
Where can I download the best free fax app for iPhone?
Fax apps for iPhone are developed differently. The best way to find one is by searching on App Store or you may also read third-party blogs that provide reviews about mobile fax apps.
Final Thoughts on the Best Fax App for iPhone
With the convenience of an iOS device, you can send faxes from anywhere. We hope this article has helped you find the best fax app for iPhone that you need, whether personal, professional or business use.
We also provided five options you can choose from, making it easier to compare and explore, especially the prices and features. If you're looking for a HIPAA-compliant faxing platform, then iFax is for you – a secure and reliable solution for sending and receiving faxes anytime.
You can avoid costly fees by using our app instead of paying long-distance charges whenever you need someone else's signature – all while keeping documents confidential and securely stored online.
You may view iFax pricing plans and see which one fits your monthly budget.
HIPAA fax
mobile faxing
send and receive faxes online