Caregiving apps are essential to help caregivers cope with the daily challenges of caring for someone who needs assisted care. Whether it's caring for an elderly or someone with a chronic illness, caregivers need to manage a long list of duties and responsibilities. With the help of caregiving apps, caregivers can efficiently carry out daily tasks such as monitoring vital signs, keeping track of medications, and managing health records.
Speaking of which, below is our list of the top 10 apps for caregivers. These apps help caregivers accomplish their caregiving duties and responsibilities in the most efficient way possible.
Table of Contents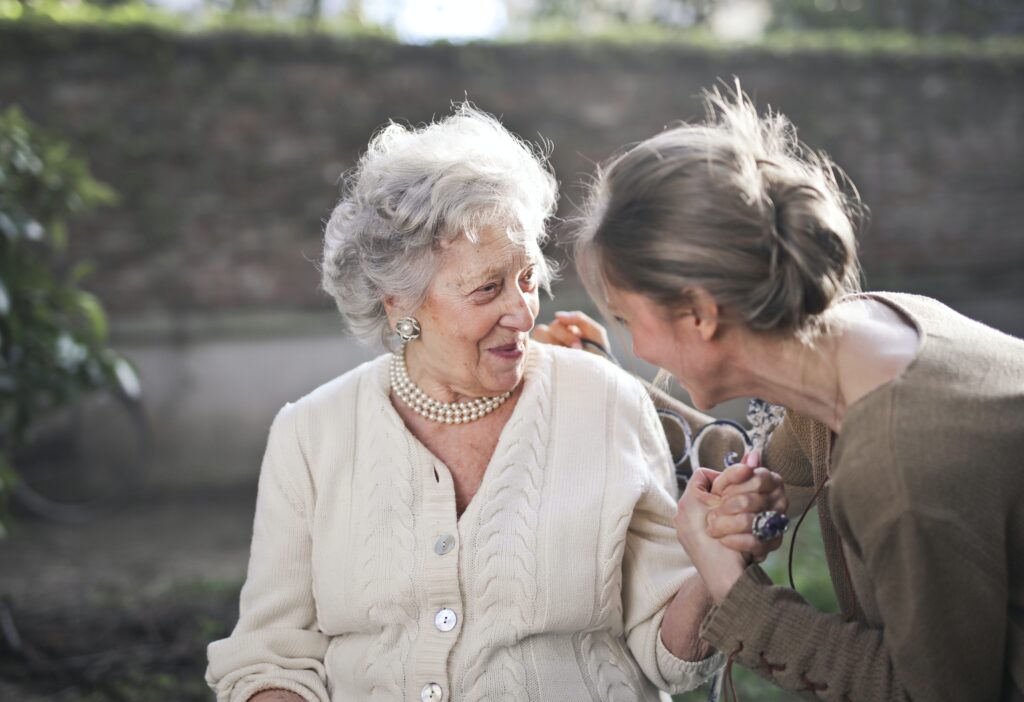 Is There an App for Caregivers?
Caring for someone who could no longer take care of themselves isn't easy. Many caregivers have it rough as they try to balance their work and personal lives with their caregiving duties. Fortunately, there are apps that caregivers can use to help lighten up their workload. These apps help caregivers manage their daily tasks and acquire the resources necessary to provide better care and support.
Benefits of Using Caregiving Apps
Using a caregiving app offers many benefits. Here are some of them:
Easy recording and monitoring of vital health records: Store and manage all health records in your caregiving app and conveniently access these records using only your laptop or mobile phone.
Organize all caregiving activities in one place: You can use a caregiving app to create care plans, schedule treatment sessions, arrange medical appointments, etc.
Medication monitoring: A caregiving app helps you keep track of all medications to ensure that your client takes them as prescribed.
Reduces stress and burden: With the help of an app, you can manage your caregiving tasks more efficiently, giving you more time to care for your own well-being.
Community-driven assistance: Many caregiving apps have communities that are always ready to provide you with the help and support you need.
The Top 10 Apps for Caregivers (Our Top Picks)
1.) Lotsa Helping Hands
The first in our list of the top 10 apps for caregivers is Lotsa Helping Hands. True to its name, this app makes it easier for caregivers to organize meaningful help activities. This app provides a strong support network for caregivers.
2.) ianacare
ianacare is ideal for family caregivers looking for a better way to organize their everyday tasks. This app makes it easier for caregivers to request and receive help for various caregiving duties like groceries, meal preparations, and even rides.
3.) Caring Village
The third entry on our list of the top 10 apps for caregivers is Caring Village. What's great about this app is it provides a comprehensive resource for caregivers. The app has nearly everything that a caregiver needs. You can use Caring Village to store health documents, access prescriptions, create customized care plans, track medications, ask for help, and many more.
4.) Empathy Caregiver
Empathy Caregiver is an app that aims to help caregivers provide quality care and improve their client's quality of life. With this app, caregivers can seamlessly schedule caregiving activities and doctor's appointments. It also provides a platform for effortless ADL charting.
5.) MedFlyt
MedFlyt is a HIPAA-compliant caregiving app. With its user-friendly interface, caregivers can efficiently carry out their duties so that each client gets the best quality of care that they need. The app also supports digital clock-in and clock-out with automated reminders.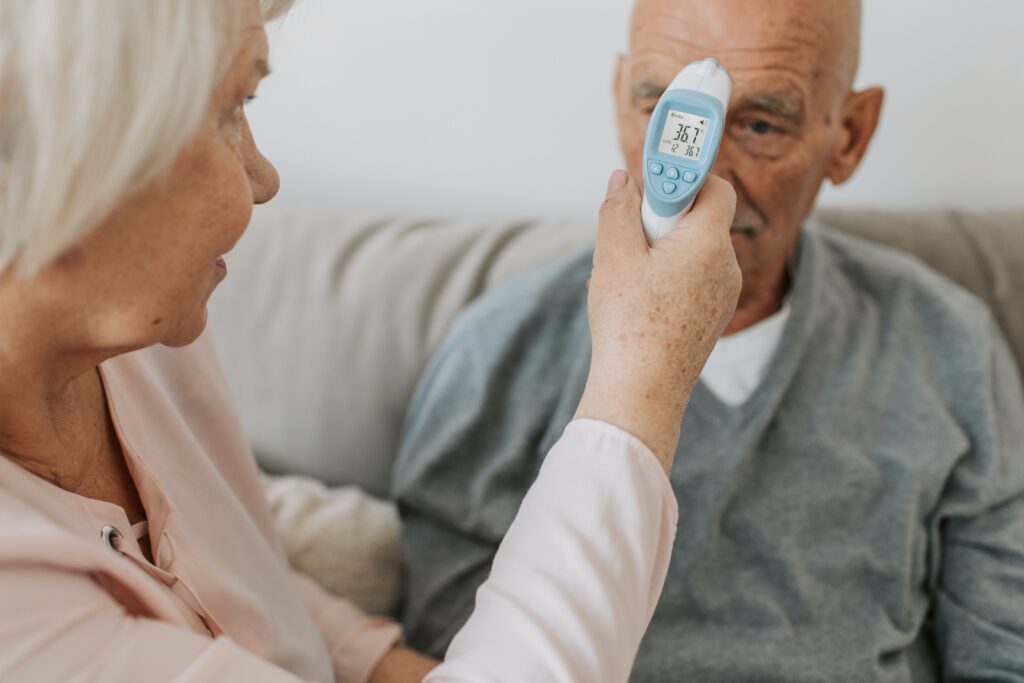 6.) eCare21
eCare21 is a reliable caregiving app that allows caregivers to track medications and monitor their client's health data with ease. The app is ideal for family caregivers looking to simplify their caregiving duties and get instant access to primary care providers via the telehealth option.
7.) Medisafe
Medisafe is the seventh entry to our list of the top 10 apps for caregivers. This medication management app offers a comprehensive way for caregivers to track and monitor medications. Moreover, caregivers can also use the app to check for symptoms and possible drug interactions.
8.) MyMeds
MyMeds is another medication management app that caregivers use to monitor their client's medications. The app is complete with features and options that help improve a client's adherence to medication. MyMeds also features a user-friendly interface for easy medication tracking.
9.) PainScale
PainScale is a pain medication app that caregivers can use to assess and monitor pain levels. This app offers tools and features for pain assessment, symptoms management, pain treatments, and many more.
PainScale also displays visualized data to help caregivers understand and identify various pain triggers.
10.) MindMate
Last but not least in our list of the top 10 apps for caregivers is MindMate. This app is ideal for caregivers caring for clients with progressive neurologic disorders. With the MindMate app, caregivers can create mental exercises and workout routines that help delay memory decline. The app also has a vast library of stimulating brain games to help clients cope with their Dementia or Alzheimer's.
Are Caregiving Apps HIPAA-Compliant?
Not all caregiving apps are HIPAA-compliant. Thus, you need to ensure that these apps are safe to use, especially for record-keeping and health data monitoring. With HIPAA compliance, you'd feel more at ease knowing that these apps abide by the law to protect and safeguard your sensitive health information. One good example of a HIPAA-compliant caregiving app is MedFlyt.
Should your caregiving app lack the compliance to store and transmit sensitive health records, you can always rely on online faxing to get the job done. There are also secure and HIPAA-compliant fax apps like iFax that enable you to send and receive fax documents without using a fax machine or connecting to a fax modem. You can use our revolutionary fax app to effortlessly send a fax using only your laptop, tablet, or cell phone.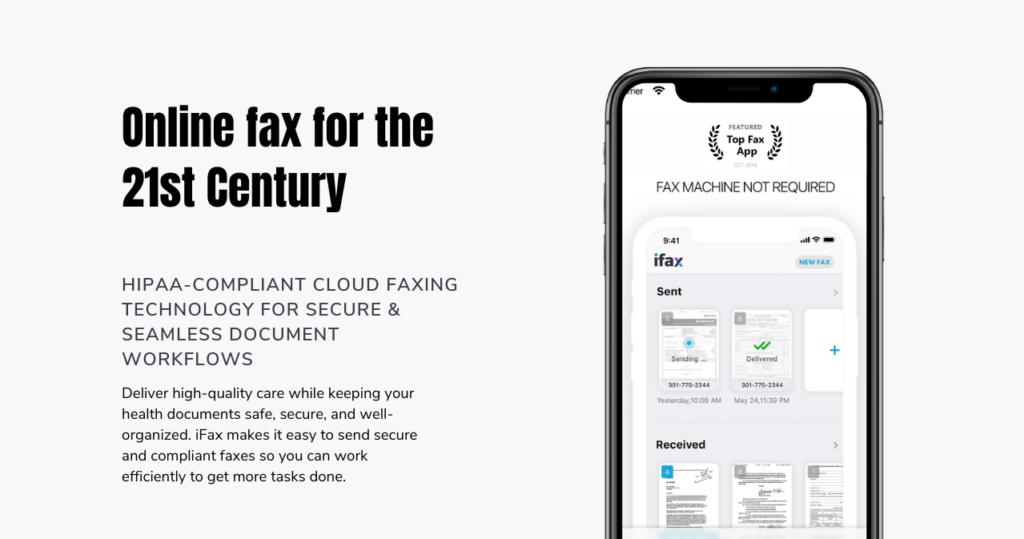 Click here to learn more about how iFax works.
Summary
With the help of caregiving apps, caregivers can function better as they have easy access to tools and resources that help make their work lighter. When choosing the best app for caregivers, it's crucial to consider whether the app has all the features and functionality that a caregiver can utilize to provide quality care.
Are you looking for a secure and compliant way to upload and share your client's health records? Use iFax.
Our HIPAA-compliant cloud faxing service uses military-grade 256-bit encryption to secure all fax transmissions. Speed up your document workflows by sending and receiving faxes using any device with real-time sync and instant delivery reports. Start using iFax today.
faxing apps
healthcare apps
mobile fax apps
mobile faxing
online fax