The advent of modern solutions, such as online faxing, has allowed businesses to operate more efficiently. Even so, traditional faxing remains a reliable option, especially for offices that still rely on paper-based processes.
If you are looking for a fax machine that can cater to the needs of busy offices, the Brother Fax 4100e is worth considering. Not only can it handle high-volume faxes, but it can also help you save on operating expenses.
In this post, you will learn how to use this machine to send and receive faxes.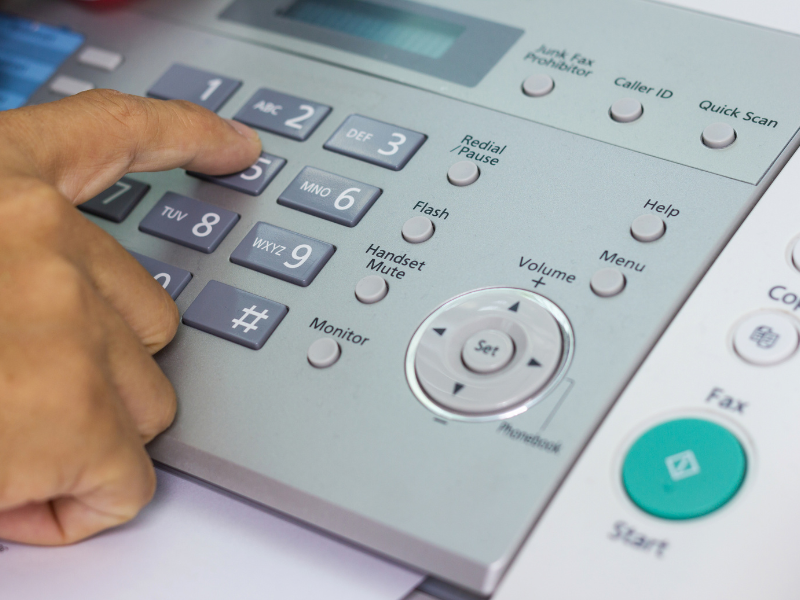 Brother Fax 4100E Key Features
Designed for startups and medium-sized businesses, the Brother IntelliFax-4100e suits any office setting thanks to its compact and professional appearance. It's also not as bulky as other office equipment, so you can easily place this machine on any flat and stable surface.
Some of the notable faxing features of the Brother Fax 4100e include:
Fast faxing speeds
The Brother Fax 4100e comes with a 33.6 kbps modem, which allows for fast transmission speeds of up to 3 seconds per page. Additionally, the machine has a large paper capacity of up to 250 sheets, so you can send multiple pages without frequently refilling the paper tray. Plus, it features automatic document feeding. You only need to load the pages into the feeder and let the machine do the rest.
Copy and scan capabilities
There's no need to get a separate printer and scanner since the Brother IntelliFax-4100e has built-in copy and scan capabilities. With it, you and your staff can work more efficiently. It is a versatile and dependable machine with intuitive controls and a user-friendly interface.
Dual access capability
With the Brother 4100e fax machine's dual access feature, you can save time and effort by simultaneously sending and receiving faxes. It's a useful feature that enables you to handle multiple tasks at once. It also helps enhance productivity, allowing you to complete several transactions faster.
PC faxing
Like other Brother all-in-one printers, the Brother 4100e also supports PC faxing. It works by connecting the fax machine to a computer via a USB interface. Doing so enables you to send and receive faxes directly on your PC. You no longer need to stand by the machine whenever you need to send or receive a fax.
Secure fax reception
Running a business requires compliance with various security and privacy regulations. You are responsible for protecting your client's sensitive data and ensuring the privacy of their personally identifiable information. Thankfully, the Brother Fax 4100e includes a secure reception feature, which restricts unauthorized recipients from printing a fax.
Caller ID detection
With Brother Fax 4100e's Caller ID detection feature, you can minimize paper wastage by rejecting junk faxes coming from a specific number. You can also enable the machine's distinctive ring detection feature, allowing the IntelliFax-4100e to receive faxes automatically based on the assigned ring pattern.
High-yield replacement toner
Using the IntelliFax-4100e laser fax machine to receive faxes can save you money. Its replacement toner cartridge can yield up to 6,000 pages, which significantly helps lower your operating costs. You don't need to worry about missing important faxes either. This machine's built-in memory can store up to 500 pages, which comes in handy when you're out of paper or during power outages.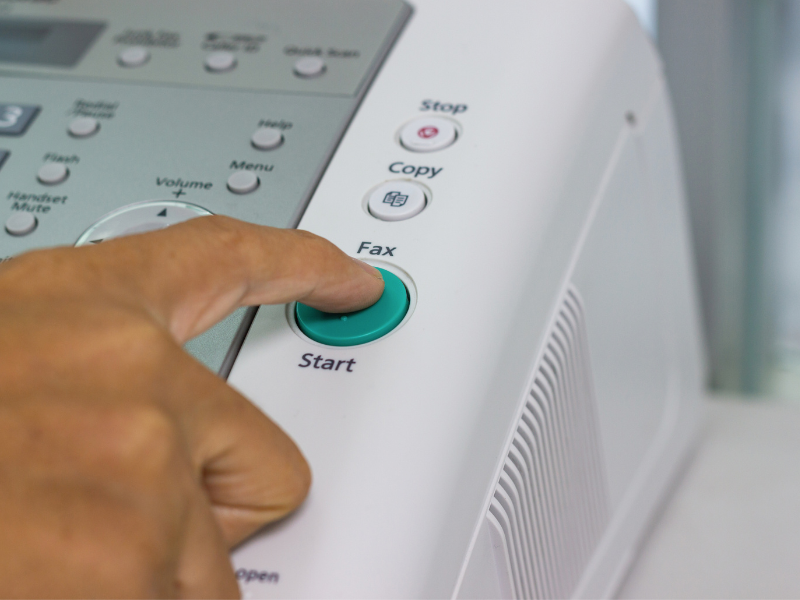 Faxing With Brother 4100E: How It Works
Setting up the Brother IntelliFax-4100e to send and receive faxes is easy. Firstly, it requires a standard analog phone line. After establishing the connection between your phone line and fax machine, you need to do these steps:
Turn the Brother 4100e fax machine on.
Prepare and sort the documents you wish to fax. Place them face down into the automatic document feeder. Note that the ADF can only hold up to 30 pages per transmission.

Reminder: Avoid including any material or object that can cause paper jams, like clips, staples, or tape.

Set the fax machine settings accordingly. Use the menu and arrow buttons to navigate to your desired options.
Lift the handset and wait until you hear a dial tone.
Enter your recipient's fax number on the fax machine's numeric keypad. Always include the local area code or country code to avoid failed transmissions.

Another option would be to use the Brother Fax 4100e's speed dial option. This works by selecting a saved number from your speed dial list.

Press the Fax Start button to begin faxing. Hang up and check the status of your fax by looking at the message displayed on the LCD screen.
How to Fax From Brother Fax 4100E Without a Phone Line
While having a fax machine can save you a trip to the nearby fax center, it will only function if you have an active phone line. Of course, that comes down to paying monthly for a landline subscription. To maximize its functionality, you must pay extra for a Caller ID.
If paying for a phone line is not an option, you are better off looking for a more affordable yet equally efficient solution. That is where online faxing comes in.

Online faxing offers the convenience of faxing without a phone line. Instead of using a fax machine to fax, you can use any internet-enabled device like a computer or laptop. It also speeds up the faxing process by eliminating the need to scan and print pages.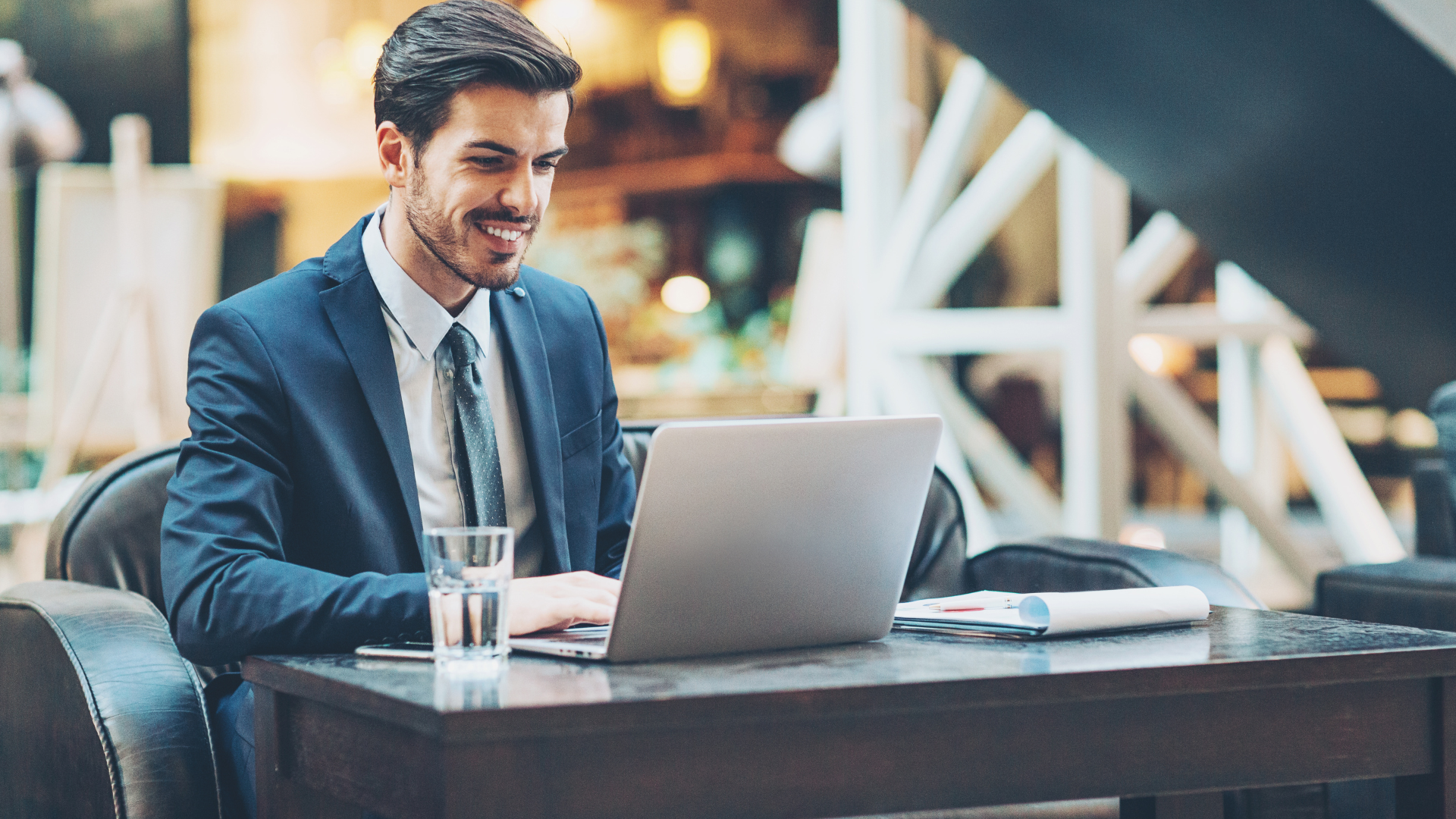 Brother Fax 4100E or Online Fax: Which Is Better for Your Business?
Running a business requires readiness to meet the ever-changing demands. With the Brother IntelliFax-4100e, you can scale up your operations while saving time. There's also less effort needed to fax high volumes of documents with multiple pages. Still, you are required to follow the standard process of faxing. It would also be difficult for you to keep track of your faxes in real time.
With online faxing, you can do business from anywhere. It doesn't matter if you are traveling or working from home. You can fax documents effortlessly and efficiently. It is also easier to keep track of your fax activities.
Another advantage of online faxing is it lets you fax using your existing CRM software or business management platform. There are online fax services like iFax that offer Zapier and API integration. Not only does this eliminate your need to purchase a physical machine, but it also helps streamline your workflow.
Eliminate the Need for Physical Fax Machines With iFax
Faxing using iFax takes the hassle out of sending and receiving faxes. You can also fax more documents in a shorter period. More importantly, you can implement better security measures like encryption and user authentication. You can also store, access, and manage your faxes anytime. You don't have to be physically present at the office to receive an urgent fax message.
With iFax, you can:
Get a fax number without a landline
Port an existing number for free
Fax documents at home, office, or on the go
Use your phone, tablet, or computer to send a fax
Quickly scale up and down depending on your needs
Try iFax today and explore the benefits of online faxing yourself.
Brother
Brother Fax 4100E
Brother fax machines