Running a small office still requires efficient document management. You will need proper equipment to handle tasks such as printing and faxing. Thus, investing in a small office fax machine like the Canon FAXPHONE L170 can significantly improve your workflow.
Despite having the option to fax online, this model remains a go-to. Aside from the fact that it's a sturdy machine, it can also fax and print documents pretty quickly. Plus, setting it up is easy.
Follow along if you want to learn how to fax documents using this specific model of Canon FAXPHONE.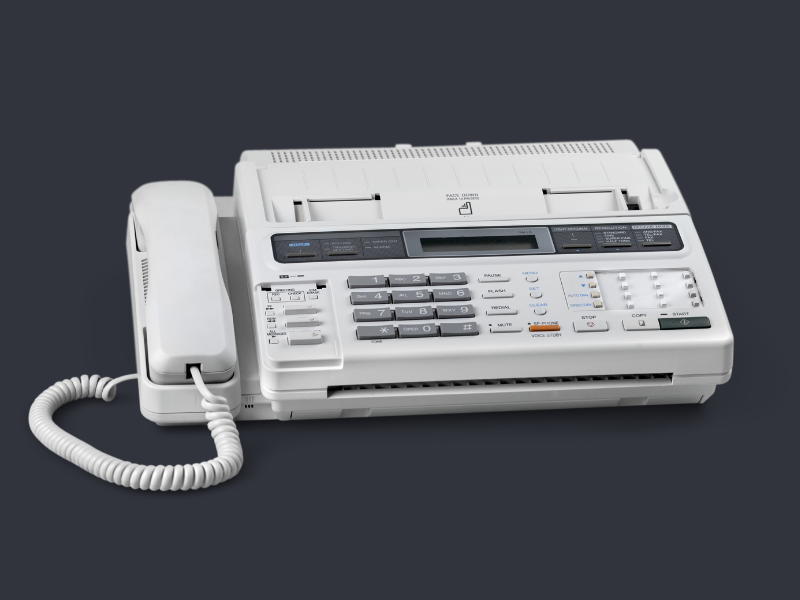 Canon FAXPHONE L170 Key Fax Features
The FAXPHONE L170 is a fax machine with printing and scanning capabilities. It has a compact design that is perfect for small offices. What makes this model stand out is its ability to fax documents seamlessly. At a price of less than $200, this model offers an affordable option for anyone who wants a reliable fax machine on a limited budget.
Below are some of the Canon FAXPHONE L170's features that are worth noting:
Quick fax transmissions
With this model's Super G3 fax modem, you won't have to worry about your documents arriving late. You can fax at a transmission speed of 33.6 Kbps, which means shorter waiting times. It's a time-saving feature that allows you to be more productive.
Large memory capacity
The Canon FAXPHONE L170 has a 512-page memory capacity, allowing you to store plenty of faxes in case the machine runs out of paper or ink. It also comes in handy when you want to save outgoing faxes and retrieve them for later.
Automatic document feeder
A fax machine with an ADF (automatic document feeder) can save you time and effort. Instead of manually feeding the pages, you only need to load the documents once. The machine will handle the rest, which is extremely useful when faxing multi-page documents.
Dual access
The dual access feature of the Canon FAXPHONE L170 means you can simultaneously carry out two different fax transmissions. It's a valuable feature, especially if you want to send faxes while waiting for an incoming fax. You won't have to waste time checking for the fax to arrive.
Group and speed dialing
With group dialing, you can store up to 109 fax numbers and send the same fax to multiple recipients. You can also use speed dialing to send faxes quickly without manually entering the number. Both of these features are available on the FAXPHONE L170.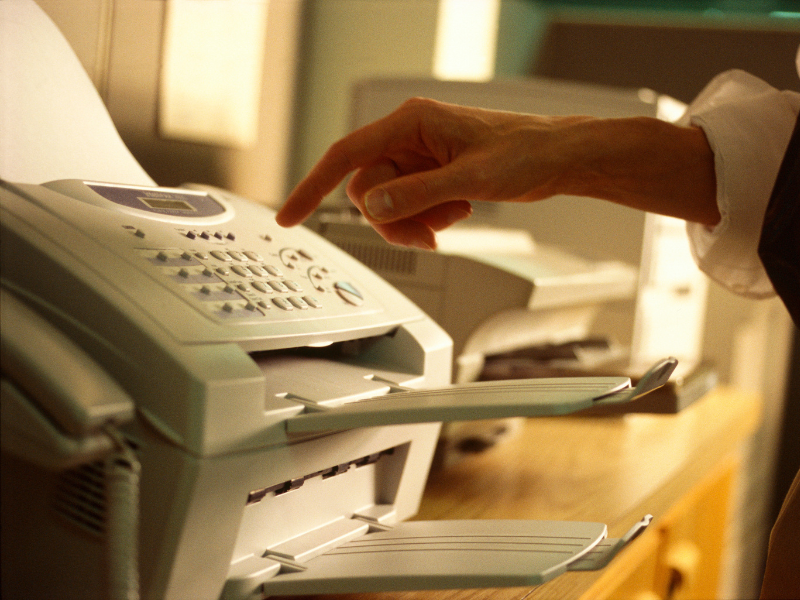 Faxing With Canon FAXPHONE L170: How It Works
To fax using the Canon FAXPHONE L170 is easy. Once you get to know the basics, you will be able to fax documents with confidence and ease.
Sending faxes
To send a fax using the FAXPHONE L170 fax machine, here's what you need to do:
Prepare the device for fax sending. Connect it to a telephone line, then switch it on.
Prepare the documents you wish to fax. Make sure to fan the edges first before placing them in the ADF. Doing so will help prevent the paper edges from sticking together.
Place the documents face down.
Press the FAX button.
Set your desired fax resolution and contrast.
Using the numeric buttons, dial the recipient's fax number.
Press the START button to begin faxing.
Receiving faxes
For incoming faxes, you will have to follow these steps:
The L170 FAXPHONE model has five different modes for receiving faxes. Select the one that best suits your requirements:

FaxOnly – The machine will receive faxes automatically.
FaxTel – Automatically switches between fax calls and voice calls.\
Manual – The handset will ring, and you must manually receive the fax.
AnsMode – Automatically routes all voice calls to an answering machine.
DRPD – Sets a distinctive ring pattern for all fax calls.

Open the one-touch speed dial panel, then press Receive Mode. Repeatedly press this button until you see your desired mode. To confirm, press Set.
Wait for the machine to print all the incoming faxes. If it runs out of paper during the process, you can retrieve the received faxes by checking your fax memory.
The Drawbacks of Using the FAXPHONE L170 for Faxing
The Canon FAXPHONE L170 has long been a reliable option for faxing documents. However, it also has its own set of drawbacks. While you can rely on its faxing capabilities to transmit your records on time, it's still primarily designed for basic faxing. You cannot depend on it when you need to fax documents in high volumes.
Here are some of the drawbacks to using the FAXPHONE L170 that you should be aware of:
No option for colored faxing
You can only fax documents in black and white for this specific model. There is no option to fax and print in color. Should you need to fax documents with colored graphics (e.g., charts), you would have to look for an alternative.
No Wi-Fi connectivity
With the Canon FAXPHONE L170, you cannot fax wirelessly. You cannot access the machine remotely. There's no option to fax from any device on the same network. You will have to do it traditionally and connect the machine to a landline using a cable.
Physical space requirements
Despite its sleek form, you must still consider the physical space requirements. You still need a dedicated space for faxing that won't disrupt your other office activities. Plus, there's the matter of maintenance. You must allocate a fixed budget for your machine's repairs and regular upkeep.
Online Fax: The Best Option for High-Volume Faxing
With the Canon FAXPHONE L170's limitations, it's only a matter of time before you end up seeking an alternative solution. As your business grows, you will need a way to fax more efficiently. You must also consider whether your fax machine can still meet your evolving requirements.
One solution could be to switch to an online faxing service. Faxing online lets you fax documents in large volumes while going paperless. There's no need for a fax machine or telephone. You can also fax on the go. It frees you from the limitations of being physically present in your office to fax.
With online faxing, you can:
Fax seamlessly
You can use your smartphone or computer to send and receive faxes. You also don't need to print anything. Online faxing allows you to access, store, and manage your faxes from anywhere. You can even integrate faxing into your existing business or CRM software.
Save time and money
You can save on refill costs and maintenance fees. Online faxing services have plenty of affordable plans to choose from that will suit your budget. More importantly, you can automate tasks and save time. Take fax scheduling, for example. Instead of manually sending faxes at specific times, you can automate the process while reducing the risk of errors.
Scale your faxing needs
Online fax services offer scalability that traditional fax machines can't provide. You can quickly increase or decrease your faxes based on the needs of your business. There's no need to purchase additional hardware or allocate more budget on paper and ink supplies.
Improve Your Faxing Efficiency and Productivity With iFax
iFax is an all-in-one solution for your faxing needs. Our online fax service offers secure fax transmissions with 99.99% uptime. Best of all, you can fax in high volumes without breaking the bank.
If you want an efficient way to fax more pages in high-quality, consider subscribing to one of our premium plans. Doing so will give you access to our rich selection of tools that can help streamline your faxing process. You can also free yourself from the hassle of fixing paper jams and replacing empty ink cartridges.
Try iFax today and see how it can help revolutionize the way you send and receive faxes.
canon fax machines
Canon faxphone
fax machines