The Canon L90 fax machine stands out as a reliable document transmission solution. Boasting cutting-edge technology with user-friendly features, this fax machine delivers seamless document transfer for all of your communication needs.
Moreover, the Canon L90 fax machine allows you to send and receive faxes effortlessly. Its high-speed transmission capability ensures swift delivery of your faxes, saving you valuable time in your day-to-day operations.
In this post, we will examine the Canon L90's features, giving you helpful tips on how to maximize its capabilities. We will also look at how it competes with modern online faxing services.
Features of the Canon L90
When it comes to seamless communication, the Canon L90 fax machine is in a league of its own. This remarkable device is brimming with an array of features that will elevate your faxing experience to new heights.
Let's dive into the capabilities that make this device stand out:
Fax broadcasting
The Canon L90 Fax Machine lets you broadcast your faxes to multiple recipients with just a few clicks. Whether you're sending important memos or fax marketing materials, this feature ensures that your message reaches the right audience simultaneously.
High-speed faxing
Urgency demands promptness, and the Canon L90 Fax Machine delivers just that. With its lightning-fast faxing speed of 3 seconds per page, you can bid farewell to frustratingly slow transmissions.
Energy saving
Embrace a greener future with the Canon L90 fax machine's energy-saving prowess. Designed with the environment in mind, this device incorporates intelligent features that minimize power consumption during idle periods.
These are just a few examples of the remarkable features that the Canon L90 fax machine offers. Keep reading as we explore more functionalities and delve into the tips for maximizing the performance of this device.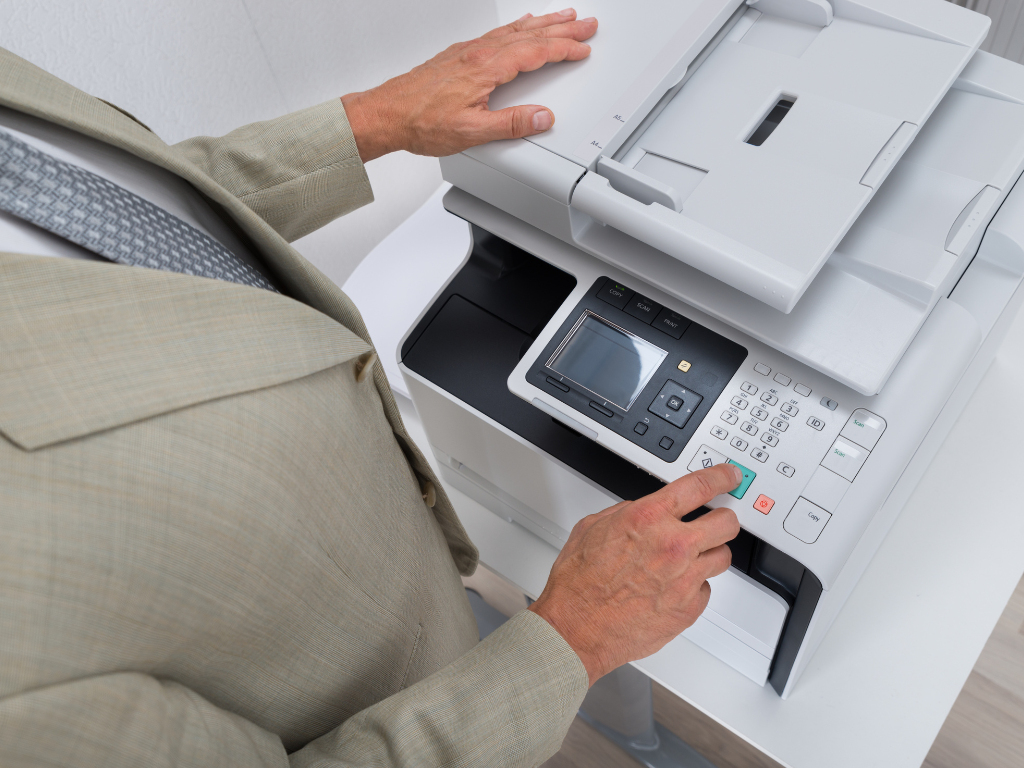 How to Use the Canon L90 for Sending and Receiving Faxes
Sending and receiving faxes with the Canon L90 Fax Machine is a breeze. Follow these straightforward steps to make the most of this device:
1. Connect and set up
Plug in the Canon L90 fax machine to a power source and connect it to a telephone line.
Load the paper tray with the right type and size, and ensure the ink or toner cartridge is properly installed.
2. Configure fax settings
Access the settings menu on the Canon L90 fax machine, usually through the control panel or a dedicated settings button.
Adjust other settings like the fax header (your name or company information that appears on outgoing faxes).
3. Send a fax
Fill the document feeder with the paper.
Dial their fax number using the device's numeric keypad.
Click the "Send" or "Fax" button to start transmission.
Verify any settings or notifications as required.
4. Receive a fax
Ensure the Canon L90 fax machine is set to "Auto Answer" mode for automatic reception.
Monitor the device's display or listen for fax tones indicating an incoming fax.
The Canon L90 fax machine will receive and print the fax automatically.
Troubleshooting
Refer to the user manual provided with the Canon L90 Fax Machine if you encounter any issues.
Double-check the telephone line connection and ensure there are no disruptions or problems with the phone service.
Familiarize yourself with the Canon L90's features and settings, then relish in its convenience and reliability when carrying out faxing tasks.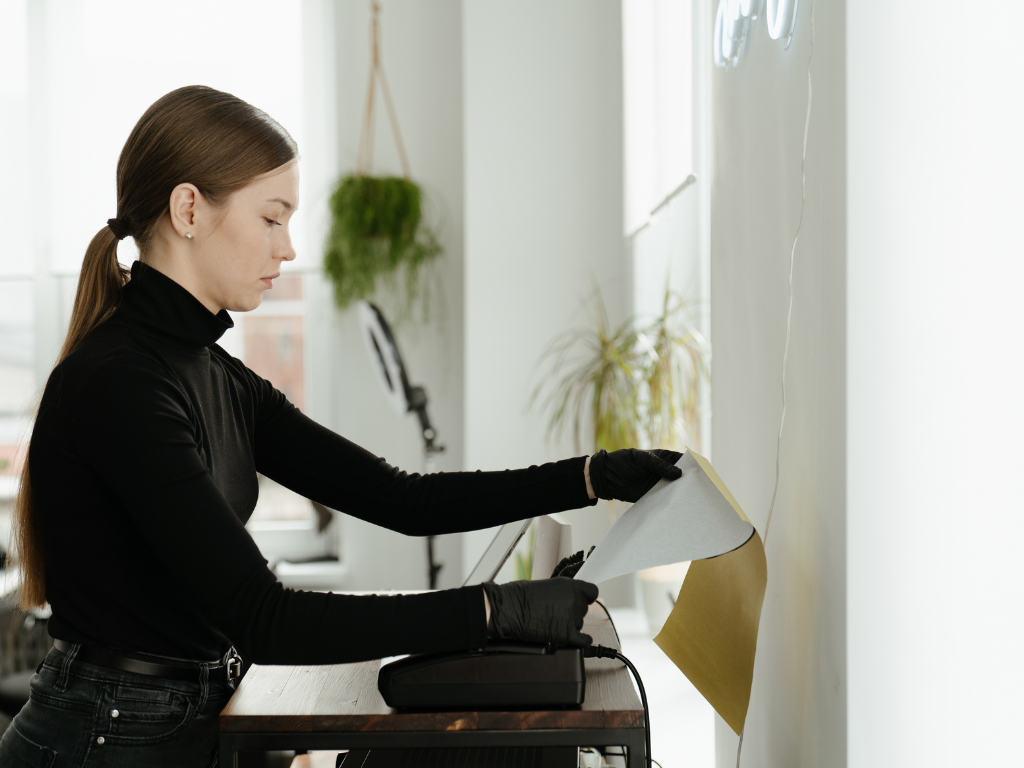 10 Tips for Your Canon L90 Fax Machine
Maintain the equipment. To guarantee precise and clear scans, clean the document feeder on a regular basis. Clean gently with a soft, lint-free cloth.
Optimize image quality. Adjust the fax resolution settings based on the type of documents you're sending. Higher resolution may provide better quality but can slow down transmission.
Utilize the speed dial. Program frequently used fax numbers into the speed dial feature for quick and convenient access. This saves time and eliminates the need to manually dial each time.
Manage paper properly. Always use high-grade paper from reliable suppliers. Inspect every sheet to remove the wrinkled or damaged paper before loading your paper tray.
Personalize fax header. For added professionalism in outgoing faxes, personalize the fax header by including your name or company information.
Enable fax forwarding. Set up fax forwarding so incoming faxes will automatically go straight to an alternative destination like an email.
Enable confirmation reports. Activate notifications regarding sent and received faxes so you can track successful transmissions more easily.
Maintain proper ink/toner levels. Regularly check the ink or toner levels. Replace cartridges promptly to ensure consistent print quality. This helps maintain optimal print quality.
Customize ring count. Personalize the number of rings before the Canon L90 Fax Machine answers calls from callers. Set an adequate ring count so there is enough time for voice call answering.
Stay updated. Periodically check the Canon L90's firmware updates and software upgrades for possible upgrades to improve its performance and secure better bug fixes.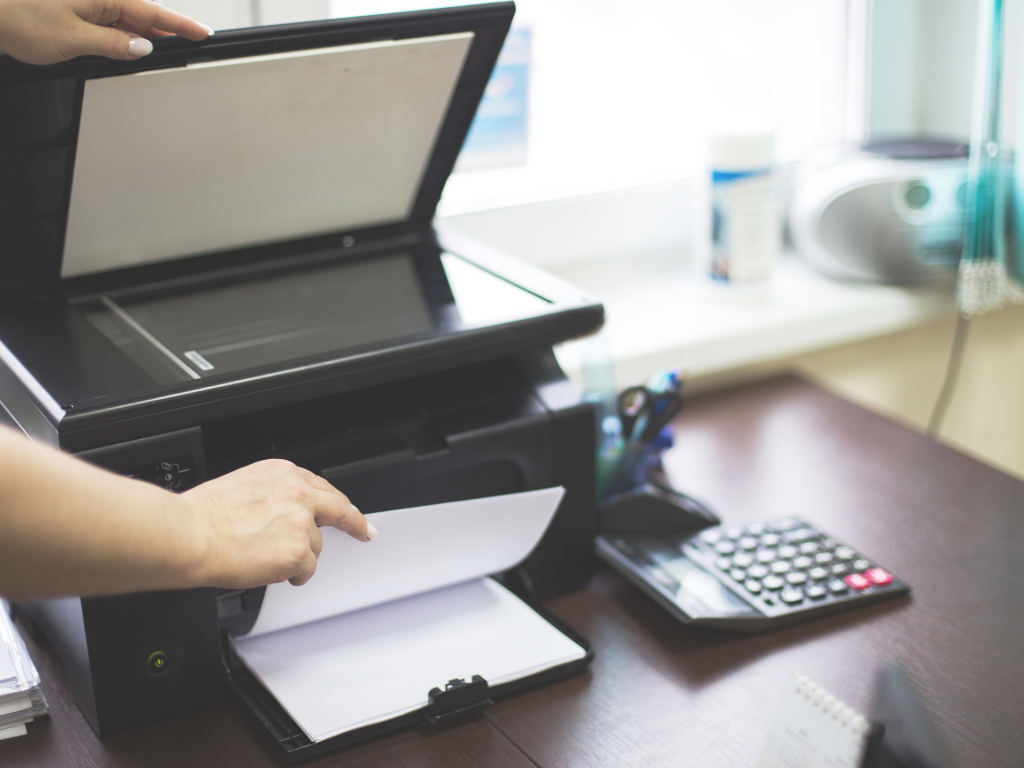 Advantages of Online Faxing Compared To Traditional Fax
In a world driven by digital innovation, the rise of online faxing has transformed the way we send and receive documents. Online faxing services, like iFax, unveil a realm of unique advantages that redefine efficiency and convenience.
Here are the main advantages of utilizing online faxing versus traditional fax machines.
Cost-efficiency
Mobility and flexibility
Streamlined document management
Robust security
Eco-friendly approach
So why settle for the limitations of traditional faxing when you can experience a new level of efficiency and convenience with online faxing? The choice is yours, so why not choose the smarter way to fax?
The Future of Faxing: Canon L90 or iFax
Overall, the right faxing solution depends on your specific needs. If you prefer a traditional experience, the Canon L90 fax machine offers reliable performance. However, if you crave convenience, mobility, and advanced features, iFax is the ultimate tool.
With iFax, you'll enjoy seamless online faxing, cost savings, enhanced security, and a future-proof solution. Sign up for iFax today and step into a new era of efficient communication.
Canon L90
Canon L90 fax machine