The Canon JX210P fax machine has long been a symbol of reliability and innovation in fax technology. As online fax solutions gain popularity, it's important to reflect on its journey and assess its relevance in today's communication landscape.
In this post, we will dive into the Canon JX210P fax machine, highlighting its key features and how-to-use guides. We will also examine its place amidst the advancements of online fax services.
Join us as we unravel the story of this iconic device and uncover its continued significance in today's interconnected world.
The Key Features of the Canon JX210P
Faxing with Canon JX210P boasts several key features that make it a reliable and effective option for businesses and individuals who require fax capabilities. Let's examine those standout features below.
Super G3 faxing technology
The Canon JX210P's Super G3 faxing technology ensures high-speed transmission, allowing efficient communication and minimal waiting times. This enables you to stay productive and responsive.
Caller ID
The Canon JX210P is equipped with caller ID functionality, providing valuable information about incoming calls. This feature allows you to identify the caller before answering, adding an extra layer of convenience and efficiency to your communication process.
Junk fax filtering
The Canon JX210P's built-in junk fax filtering capability helps reduce the receiving of unwanted or junk faxes, ensuring that your valuable resources are dedicated to relevant and important communications.
All-in-one cartridge
Simplicity and cost-effectiveness are exemplified by the Canon JX210P's all-in-one cartridge system. This can save time and money, as users no longer need to purchase and replace two separate cartridges.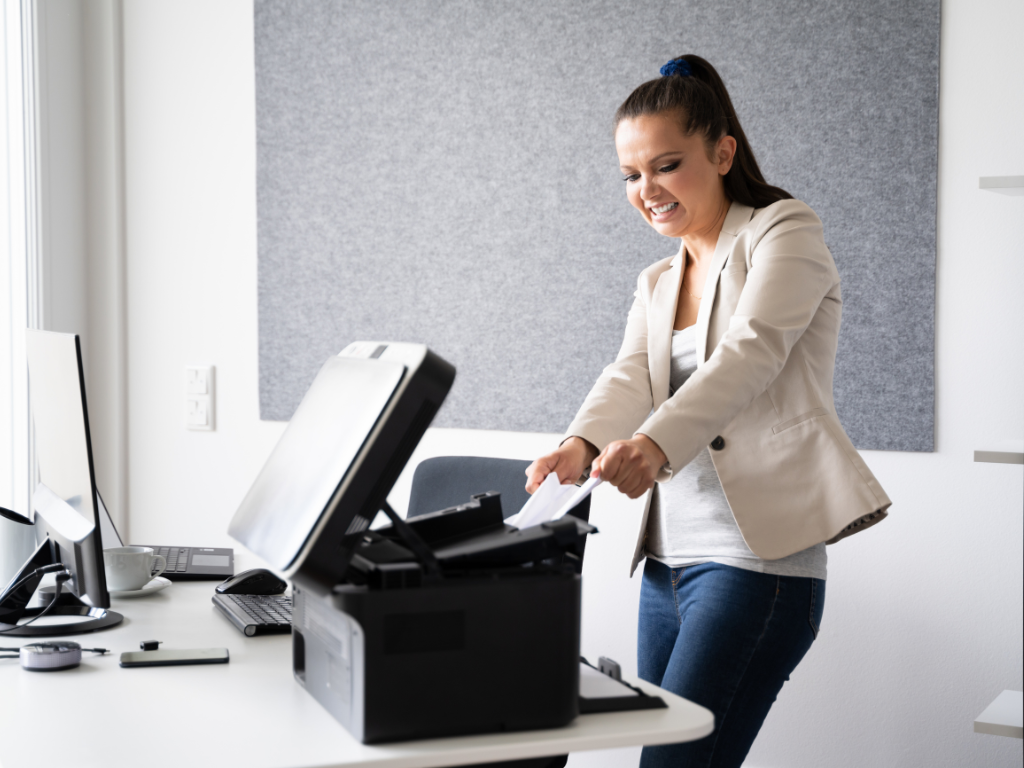 How to Use the Canon JX210P for Sending and Receiving Faxes
Whether you're new to fax machines or simply need a refresher on their functionalities, this section will guide you through the step-by-step process of using the Canon JX210P effectively.
Start by connecting the fax machine to a power source and a telephone line.
To send a fax, load the document you want to fax into the document feeder.
Press the "Start" or "Send" button on the Canon JX210P to start the fax transmission after entering the recipient's fax number.
To ensure successful reception, make sure the Canon JX210P fax machine is turned on and properly connected to the telephone line.
Advantages of Online Faxing Over Traditional Fax Machines
Today's digital world values efficiency and convenience above all else. Therefore, online faxing has grown increasingly popular as businesses move toward paperless environments.
Let's examine some advantages associated with online fax machines over traditional fax machines as well as why some are making the transition.
Enhanced mobility and accessibility
Traditional fax machines tie you to a physical location, making it challenging to send or receive faxes while on the go. Online faxing liberates you from these limitations by enabling you to access your faxes from anywhere with an internet connection.
Cost savings and scalability
With online fax services, there's no need to invest in costly hardware or cover the ongoing paper and ink expenses of paper faxes. Online fax operates on a subscription-based model, which enables you to select a plan tailored precisely to your faxing requirements.
Advanced features and integration
Online fax services come packed with advanced features that enhance productivity and streamline document management. Features like electronic signatures, automatic file conversion, and document annotation empower users to work more efficiently.
Security and compliance enhancements
Transmitting sensitive documents must always be undertaken with extreme care. Online faxing meets this challenge head-on by employing comprehensive security measures to mitigate such concerns.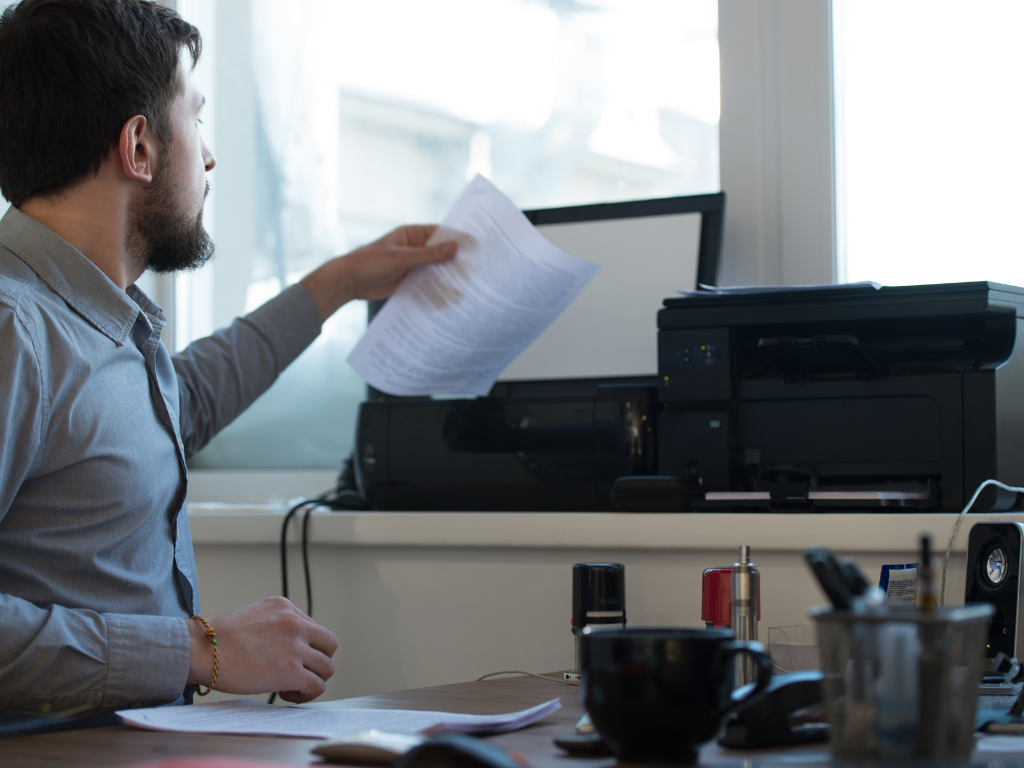 Comparing the Canon JX210P Fax Machine and iFax
Undoubtedly, iFax offers a wider range of features than the Canon JX210P Fax Machine. iFax gives you enhanced convenience, mobility, cost-efficiency, advanced features, integration capabilities, and security.
Here are five reasons why iFax surpasses the Canon JX210P:
iFax allows you to send and receive faxes directly from your mobile phone or tablet, providing unmatched convenience and mobility. Canon JX210P limits your faxing activities to a specific location.
iFax operates on a subscription-based model, eliminating upfront costs and ongoing expenses for paper and ink. Canon JX210P requires investment in physical hardware and incurs additional expenses.
iFax offers digital signatures, customizable cover sheet, document annotation, and seamless integration with cloud storage, email, and productivity tools. Canon JX210P only provides basic faxing capabilities.
iFax ensures the confidentiality of your transmitted documents with end-to-end encryption and secure storage. It also provides audit trails, delivery confirmations, and secure archival, helping businesses meet compliance requirements. While the Canon JX210P lacks robust security measures.
iFax embraces the digital era, providing a modern faxing solution that aligns with the evolving demands of businesses. Canon JX210P represents faxing methods that may not meet the needs of today's digital landscape.
Upgrade your faxing experience today with iFax! Enjoy the convenience, efficiency, and security of modern digital faxing. Sign up now and explore the benefits for yourself.
canon fax machines
Canon JX210P