Online faxing offers the convenience that traditional fax machines cannot provide. Still, it pays to know how to use one. Take the Sharp UX-355L fax machine, for example. It remains a reliable faxing option for offices and small businesses.
If you ever need to fax documents on plain paper, you can always count on this fax machine to get the job done. Also, you do not need to search elsewhere for a beginner's guide.
Below, you will find everything you need to operate this fax machine proficiently and efficiently.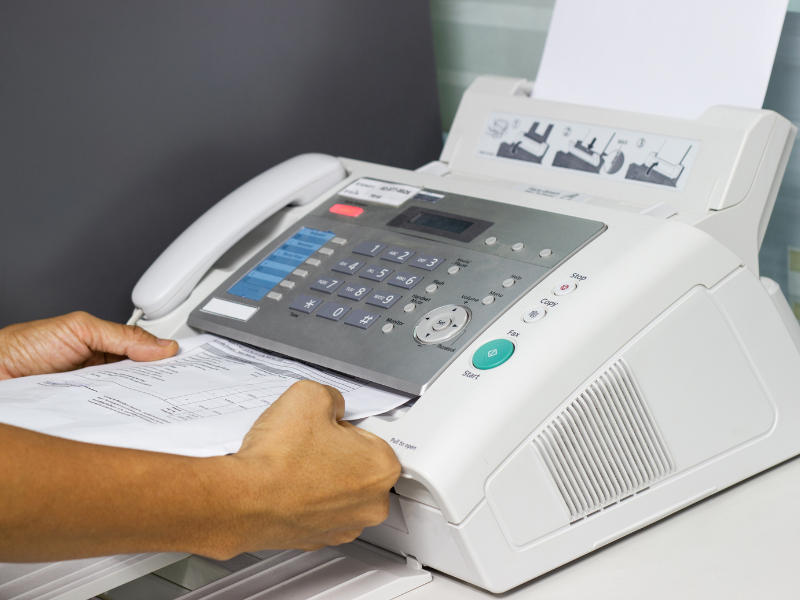 Sharp UX-355L Fax Machine: Key Features
The Sharp UX-355L fax machine exudes a classic yet minimalistic look that accurately describes its faxing capabilities. It is a plain paper fax machine, which makes it more suitable for everyday use. In addition, this particular model has a 14.4 kbps modem that can transmit a single-page fax in no less than two seconds.
Besides its plain paper faxing capabilities, the Sharp UX-355L has other notable features that include the following:
Flat panel display
Superfine fax resolution
60-sheet paper tray capacity
Automatic document feeder
Rapid key dialing
476 KB memory size
TEL, FAX, and A.M. reception modes
Copy function
Telephone function
Given its range of features, you can count on this fax machine to help lighten your workload. With the Sharp UX-355L, you will be able to:
Send and receive faxes promptly
There's no need to go through the laborious process of sending files over mail. After placing the document on the input tray, the Sharp UX-355L will directly transmit the fax to another machine. Plus, you can eliminate the possibility of losing your documents while in transit.
Keep physical copies for record-keeping
You get to keep physical copies of your fax documents, which is crucial for record-keeping and archiving. Doing so can help you monitor your transactions better. You can also make informed decisions, especially on critical business aspects like budgeting, investing, and expansion.
Include handwritten signatures
The process for faxing signed documents is more straightforward. After affixing your signature, the Sharp UX-355L fax machine will do the rest. You do not need to deliver the signed copies in person. It takes less effort on your part, plus it minimizes the delays when closing deals.
Minimize the risk of cyber threats
Since faxing with Sharp UX-355L uses a telephone network instead of the Internet, you won't have to worry about malware and other cyber threats. That's one less burden on your part since you can be at ease knowing that your faxes will remain safe while in transit.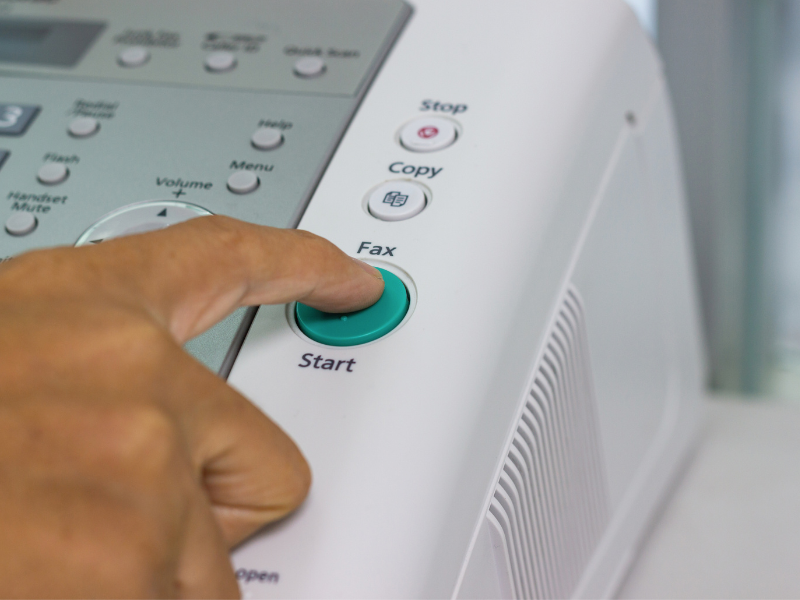 How Does Faxing With Sharp UX-355L Work
Faxing using the Sharp UX-355L fax machine is easy. Follow along if you want to learn how.
Connect the Sharp UX-355L to an analog telephone. Use the correct cable to establish a seamless connection.
Turn the fax machine on.
Prepare the documents you want to fax. Note that you can only load up to 10 pages in the document feeder per fax. The pages will automatically go into the machine once you start faxing.

When faxing documents with ink, glue, or correcting fluids, wait until they completely dry out.
Remove all paper clips and staples, as these objects can damage your fax machine.

(Optional) Modify the fax settings. You can adjust the fax resolution and contrast according to your needs and preference.
Press the Start button to begin faxing. It's the green button located at the lower right of the machine's control panel.
While the fax is in progress, you can check the display to monitor the transmission status. Once finished, it should display a message saying, "Transmission Complete." You should also hear the machine beep.
After sending the fax, you can contact your recipient to confirm the transmission. You can also check the fax confirmation page to see if you didn't make any errors.
What to Do if the UX355l Cannot Send a Fax?
Like other fax machines, the Sharp UX-355L may encounter problems when sending faxes. If you are having trouble sending a fax, here are a few things you can try:
Check if your landline has a dial tone. There may be a problem with the landline cable or the handset itself.
Check your fax machine's settings. You could have forgotten to switch to the correct mode, which should be Normal Mode or Speed Dial Mode.
Send a test fax. If there appears to be no issue with the fax settings, try sending a test fax to your own fax number. If you successfully receive the test fax, then there's nothing wrong with your fax machine.
Restart your fax machine. Sometimes, a simple restart could fix the issue, and you don't need to shell out some money on costly repairs.
Use an online fax service. If all else fails, you can look for a workaround while sending your Sharp UX-355L fax machine for repair. The simplest and quickest option would be to use an online fax service.
With online faxing, you can fax anytime without a fax phone or any facsimile equipment. All you need is a device, like a mobile phone or a computer, that can connect to the Internet.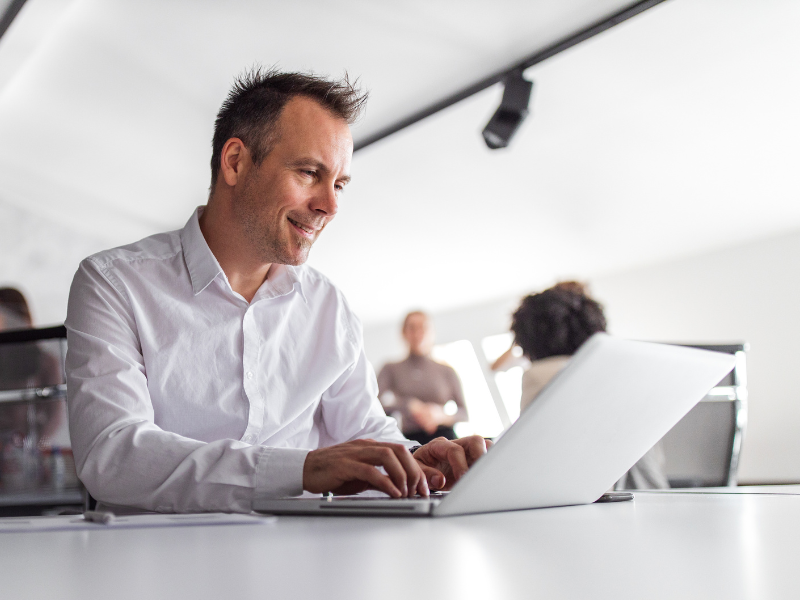 Why Is Online Faxing Better Than the Sharp UX-355L?
Faxing with Sharp UX-355L is ideal for those who prefer to fax traditionally. If you want to fax documents faster and without the hassle of sorting through paper, consider using an online fax service like iFax.
With iFax, you can fax seamlessly and eliminate the roadblocks that come with traditional faxing. You can also fax more than ten pages at the same time. Besides, our online fax solution offers a full suite of tools that you can use to streamline your communication.
For example, you can use our eSignature tool to sign the documents you wish to fax digitally. You can also schedule faxes or send a fax broadcast to a targeted list of recipients. More importantly, you can secure your faxes with military-grade encryption while maintaining compliance with HIPAA and GLBA regulations.
Integrate Online Faxing Into Your Workflow
While it pays to know how to use a traditional fax machine like the Sharp UX-355L, it won't help much, especially if your goal is to simplify and speed up your workflow.
Online faxing, on the other hand, can help you work more efficiently and productively. You can also save money by integrating faxing into your existing workflow application. There's no need to invest in additional faxing equipment. It also makes sending and receiving faxes easier for anyone on your team.
With the right online fax solution, it's easy to focus on other critical aspects of your business. Create an iFax account today and see how it can help you fax smarter.
fax machines
faxing machine
Sharp fax machines