Understanding HIPAA compliance law enforcement is vital for everyone in the healthcare industry. The Health Insurance Portability and Accountability Act (HIPAA) safeguards patients by imposing guidelines on health information safety.
If these guidelines are to be upheld, successfully enforcing the HIPAA federal law is necessary.
What Is the Purpose of HIPAA Compliance?
In simple terms, HIPAA compliance protects patient health information. The US federal law aims to address the increasing need for cybersecurity as healthcare adopts newer digital technologies.
HIPAA's stringent standards help to prevent unauthorized access, use, or disclosure of patient data. Compliance with HIPAA regulations reflects the commitment of healthcare professionals, covered entities, and business associates to preserve the trust patients place in them.
Who Is Responsible for HIPAA Compliance Law Enforcement?
HIPAA compliance law enforcement is a collaborative effort among several key government agencies.
HIPAA rules are enforced by the Department of Health and Human Services (HHS) and its Office for Civil Rights (OCR). The OCR is in charge of investigating complaints, conducting audits, and enforcing penalties for non-compliance.
Additionally, HIPAA compliance is enforced by state attorneys general have the authority to initiate legal actions against entities that violate HIPAA rules. In several HIPAA cases against doctors and other medical professionals, state medical boards also intervene to ensure HIPAA compliance.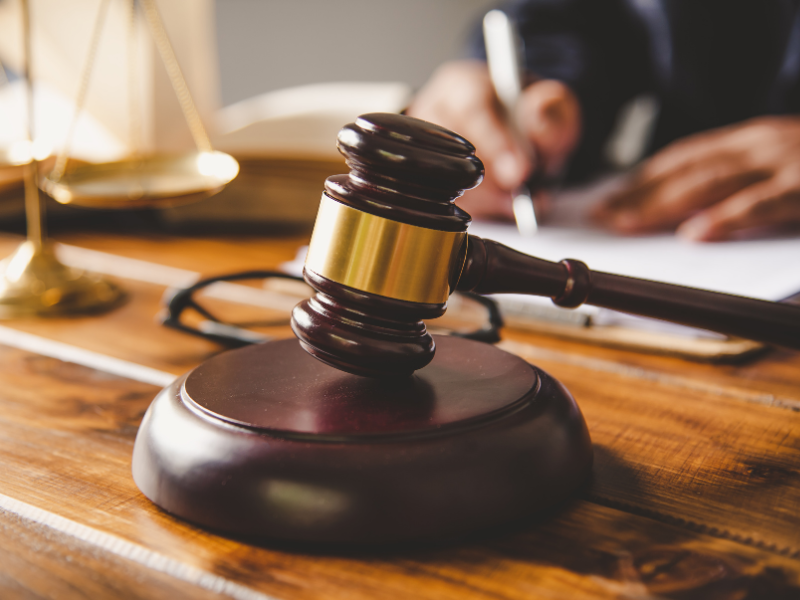 How Is the HIPAA Rule Enforced?
HIPAA law enforcement combines education, investigation, and corrective and legal measures. The OCR uses a tiered approach, prioritizing education and voluntary compliance.
However, in the event of HIPAA breaches, the OCR conducts investigations to determine the appropriate punitive measures. It may impose civil and criminal penalties depending on the following:
The type and scope of the violation
The number of people involved
The size and financial status of the covered entity or its business associate
The intent of the violation
The goal is to give appropriate penalties, correct mistakes, and ensure continuous healthcare in a secure environment.
Common HIPAA violations that trigger enforcement
HIPAA violations take different forms with different consequences. Some of the common HIPAA violations that lead to enforcement are:
Breaches of patient privacy
Unauthorized access to protected health information that may lead to criminal activities and other harmful consequences
Inadequate security protocols for PHI
Using PHI for personal gain and other malicious intent
Awareness of these violations can help covered entities and business associates avoid severe consequences.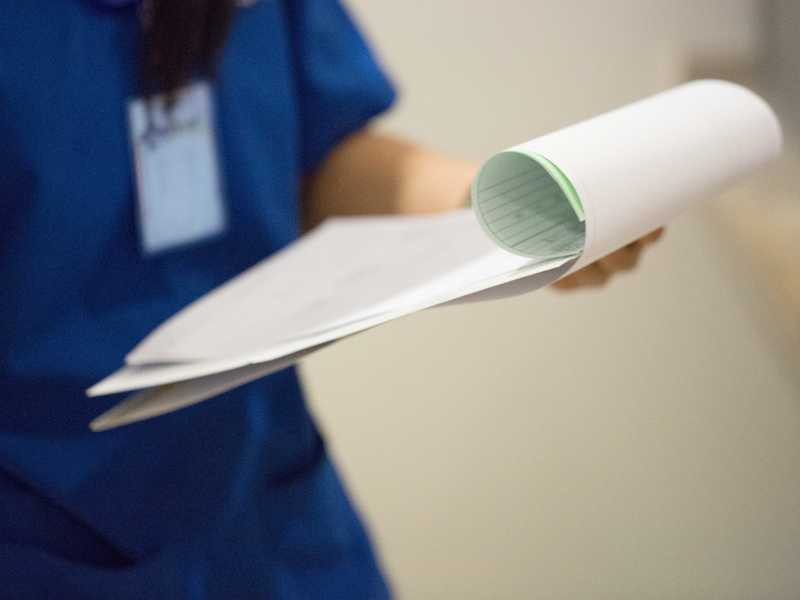 Are There Any Law Enforcement Exceptions to HIPAA?
HIPAA prioritizes patient privacy and data security. But there are situations where exceptions to law enforcement are warranted. According to the HHS, the HIPAA Privacy Rule allows covered entities to disclose PHI to law enforcement under specific circumstances:
Responding to court orders, warrants, or subpoenas or summons by a judicial officer or grand jury subpoena
Responding to an administrative request
Finding or identifying suspects, missing persons, fugitives, or witnesses; however, the entity must limit disclosures to specific information

Limited information can be provided to law enforcement if the victim, who is a part of the covered entity's workforce, makes the report or to identify or apprehend an individual who has admitted to a violent crime that caused severe physical harm. This admission should not be related to therapy or treatment for violent tendencies.

Responding to a request for PHI about a victim of a crime but with the victim's consent
Reporting child abuse or neglect (consent is not required)
Reporting adult abuse, neglect, or domestic violence (consent is required, and the report should be required and expressly authorized by law)
Alerting authorities of a person's death, if the cause of death is due to a suspected criminal activity
If PHI is possible evidence of a crime that occurred in a covered entity's premises
In an off-site medical emergency, when informing authorities about a crime is necessary
Reporting to federal officials intelligence, counter-intelligence, and other national security activities under the National Security Act (to protect the President and others and conduct related investigations)
Responding to a request by a correctional institution or law enforcement authority that has lawful custody of an inmate and others, if PHI is required to provide healthcare to the individual and for the safety and health of others
Enforcing HIPAA Rules to Maintain Patient Trust
HIPAA compliance helps maintain trust between patients and healthcare entities or professionals. In this regard, HIPAA compliance law enforcement shows a solid commitment to upholding the standards set to safeguard and maintain the privacy of sensitive patient health information.
It's also a way to build patient trust and achieve better healthcare outcomes. With strict enforcement, covered entities can avoid costly legal consequences while fostering a culture of safety and confidence.
HIPAA enforcement
hipaa guidelines
HIPAA requirements