Despite the prevalence of more advanced communication tools nowadays, the healthcare industry still heavily relies on faxing to share vital patient information. Aside from its ease of use, faxing also has the ability to transfer large amounts of data quickly and securely. While there's no denying it's an incredibly reliable tool, it can still present a risk to data privacy if not managed properly.
In order to safeguard patient data, your organization needs to have a clear and comprehensive HIPAA faxing policy in place. In this blog post, we will walk you through the basics of setting up and implementing important guidelines to ensure HIPAA compliance.
The Importance of a HIPAA Faxing Policy in Your Healthcare Practice
The healthcare industry deals with some of the most sensitive and private personal information, so it comes as no surprise that it is subject to a myriad of stringent regulations. One of the most important is the Health Insurance Portability and Accountability Act (HIPAA).
It is important for healthcare organizations to understand the requirements of HIPAA and ensure that they are compliant. Failing to do so can result in hefty fines and other penalties. This is where having a HIPAA faxing policy comes in handy.
Increased security
Healthcare organizations deal with hundreds of documents regularly, many of which contain vital patient information. The sheer volume of paperwork you handle can put a strain on your security measures. However, having a HIPAA faxing policy in place provides a set of guidelines to ensure that you are handling patient information correctly. It helps you avoid putting any confidential data in a compromising or vulnerable position.
A HIPAA faxing policy significantly reduces the risk of data breaches, unauthorized access, document tampering, and other malicious threats. It walks you through the process of securely storing important documents and verifying information.
Improved compliance
HIPAA is quite a complex regulation that's constantly evolving to keep up with the times and technological advancements. Even the most seasoned healthcare professionals are still having a difficult time remaining compliant. It always helps to have some type of handbook that can help you navigate this healthcare regulation.
If you rely on faxing to share confidential patient documents, it makes a world of difference to have a HIPAA faxing policy. This way, you'll know what you need to do to ensure safe and HIPAA-compliant transmissions. By having one in place, your organization can avoid significant fines and penalties. In extreme cases, HIPAA violations can result in jail time.
Streamlined processes
Aside from security and compliance issues, setting and implementing a HIPAA faxing policy in your organization can boost your overall productivity and efficiency. When you have a clear outline of the procedures for sending and receiving data, you can ensure that everything is handled in a timely manner. This means that you can prevent delays and miscommunication.
Furthermore, it can help to reduce the administrative burden while minimizing human errors. This doesn't only give you more time to focus on providing excellent care and other important tasks, but it improves the quality of your work.
When implementing your HIPAA faxing service policy, ensure that you include provisions for obtaining fax numbers and utilizing secure fax machines. Additionally, consider incorporating a cloud fax service to enhance the security and efficiency of your faxing processes. Don't forget to establish a business associate agreement with any third-party service providers involved in handling patient information through faxing. Lastly, consider creating a standardized fax cover template that includes essential privacy and security information for each fax transmission.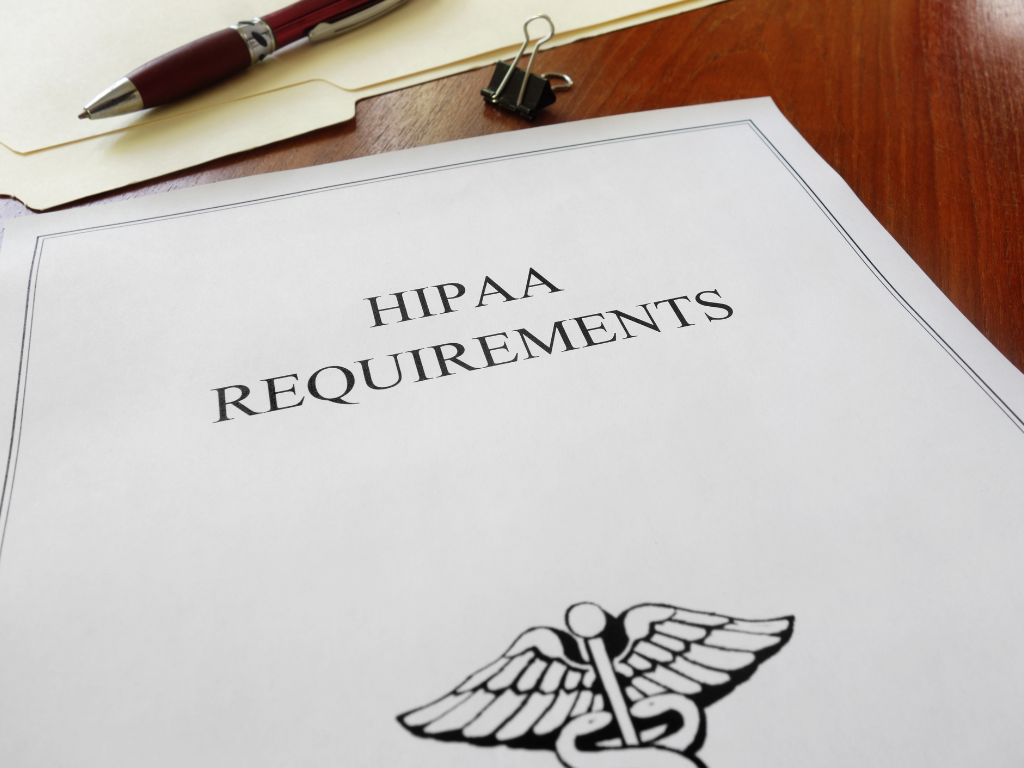 Expert Tips for Creating a Comprehensive HIPAA Faxing Policy
With the increasing occurrence of cyber-attacks and other data threats in the healthcare industry, it is more important than ever to ensure that all data is securely transmitted and stored. And as previously discussed, having a well-written and effective HIPAA faxing policy can help with security issues.
If you don't have one in place yet, here are a few expert tips to help you get started:
1. Understand HIPAA regulations
Writing a comprehensive HIPAA faxing policy involves having a clear understanding of the HIPAA regulations related to faxing. Before you start building your policy, take some time to reorient yourself with the HIPAA Privacy and Security Rules to understand the requirements for safeguarding patient health information.
From this, you can create procedures that are not only compliant with the regulations but also tailor fit to your organization's needs and requirements. Your HIPAA faxing policy should mesh seamlessly with your other policies.
2. Identify the scope of the policy
Before you get into the nitty gritty of your policy, it helps if you first determine the scope of the faxing policy. Think of this as a roadmap. This will also ensure that you can cover all your bases. You can start by identifying the types of fax machines or solutions used, the departments involved, and the authorized individuals tasked to handle patient health information.
The scope may also include any regulatory requirements or standards that must be followed in relation to faxing patient health information, as well as any security measures that need to be implemented to protect the confidentiality and integrity of this information.
3. Develop clear guidelines
Now that you already have all the key components for your HIPAA faxing policy, it's time to get into the specifics. Here, you will write in detail what the guidelines for sending and receiving important documents are. This section can include the dos and don'ts as well as a step-by-step guide on how to fax critical patient data.
It's important to keep the guidelines clear and concise. Use appropriate and accessible language so anyone can easily understand the policies and procedures. Furthermore, it's best to avoid using technical terms to avoid ambiguity or misinterpretation.
4. Establish training programs
Once you've created your policies, it's time to disseminate the information to your team. It cannot be overstated but there has to be proper onboarding to ensure that everyone is on the same page. If they have any questions or clarifications, make sure that you answer them clearly. It's also a great way to gain input or insights from your team to improve your HIPAA faxing policy.
Also, if you plan to introduce new tools or systems, provide the appropriate training. You can also use this time to do a refresher on HIPAA rules and regulations or conduct proper HIPAA training.
5. Review and update the policy
As previously mentioned, HIPAA rules change all the time. What's relevant now might not be relevant in the coming years. That said, do a periodic review of your policy. If there are changes that ought to be made, do so right away to avoid any risk of noncompliance.
Similarly, if there are changes in your internal processes or organizational structure, see to it that your HIPAA faxing policy is applicable. If not, tweak it for a seamless operation.
HIPAA Compliant Faxing: Best Practices to Avoid Non-Compliance
Implementing HIPAA faxing policy is just one of the many ways you can do to avoid any non-compliance issues with HIPAA. Here are other ways you can do to prevent violations:
Limit faxing to only essential PHI. The less PHI that is transmitted via fax, the lower the risk of a breach or unauthorized disclosure. Moreover, having a few select individuals authorized to deal with sensitive information also reduces the risk of human error and accidental disclosures.
Use a cover sheet for all faxes containing PHI. While HIPAA does not explicitly say to include a cover sheet during transmissions, the regulation highly encourages using it. A cover sheet provides an added layer of security and privacy, ensuring that the private information is only seen by the intended recipient.
Verify the recipient's fax number. Before you hit send, make sure that you have entered the right number to avoid disclosing important data to the wrong person. It's also best to verify just in case the recipient is using a new fax number.
Follow proper disposal procedures. Aside from HIPAA faxing policy, you also need to put in place a proper document retention policy. This can walk you through the process of when and how to dispose of any documents containing PHI.
Switch to online faxing. Nowadays, you can send and receive faxes without a dedicated fax machine. Not only is that more convenient, but it's also more cost-effective. But more importantly, online faxing offers more superior security features to help prevent breaches and unauthorized access.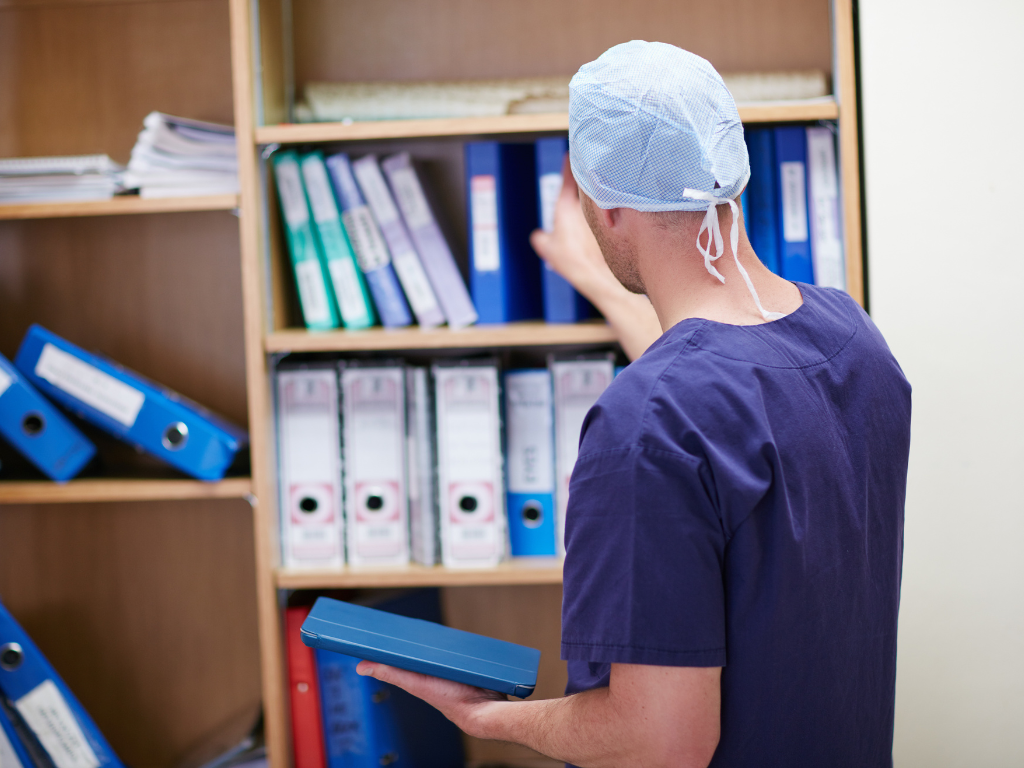 Protect Patient Privacy with iFax: Your HIPAA-Compliant Faxing Solution
At iFax, we understand the importance of protecting patient privacy, and we also recognize how challenging that can be. That's why we designed an online faxing solution that's not only easy and convenient to use but also HIPAA-compliant and secure.
Our intuitive platform uses military-grade encryption to safeguard PHI and other confidential data during document transmission and storage. With iFax, only authorized parties can access your faxes, so you can rest easy knowing your documents are safe and protected.
As our online faxing solution is cloud-based, you can easily send your faxes whenever you need to regardless of where you are. This can come in handy during urgent and emergent cases. You can also integrate iFax seamlessly with your other tools to help create a more centralized system. Best of all, iFax comes in a variety of pricing plans that will surely fit your budget.
Sign up with iFax today and experience the wonders of online faxing in healthcare.
hipaa faxing compliance
HIPAA Faxing Policy