There are specific and grave consequences when a nurse violates HIPAA. Under the Health Insurance Portability and Accountability Act of 1996 regulations, a nurse must safeguard a patient's protected health information to ensure privacy and prevent unauthorized access.
Violating the regulations of HIPAA can significantly affect a nurse's reputation. Aside from losing the patient's trust, there is also the possibility of facing disciplinary actions, legal ramifications, and even monetary penalties. It all depends upon the nature and extent of the violation.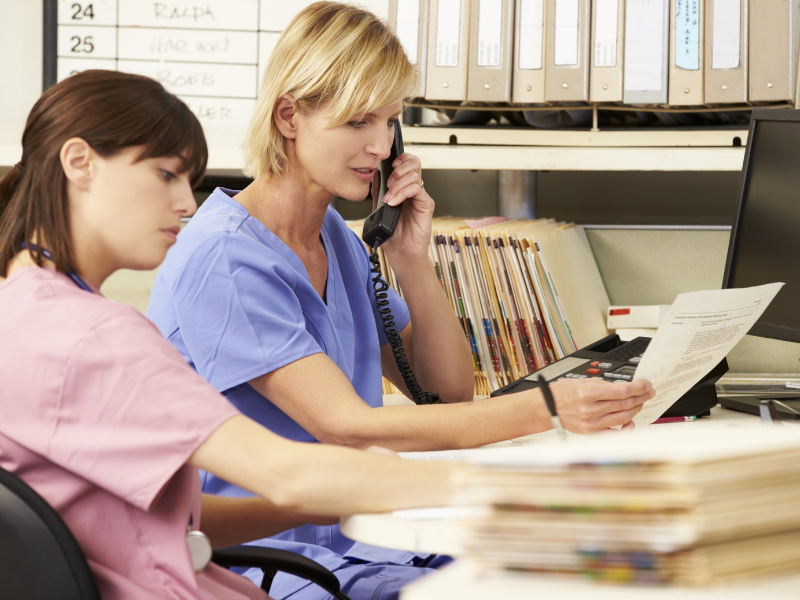 Types of HIPAA Violations by Nurses
HIPAA violations by nurses can occur in various scenarios, which include the following:
Unauthorized PHI disclosure: It's when a nurse discloses a patient's medical records or other health information to unauthorized individuals or entities.
Unauthorized access: A nurse may face violations by looking into a patient's health records out of curiosity or personal interest. It is also a big no for nurses to share device or login credentials with anyone.
Improper transmission and disposal: Nurses must transmit and dispose of PHI properly and securely, and the process should meet HIPAA's privacy and security guidelines.
Consequences of HIPAA Violations for Nurses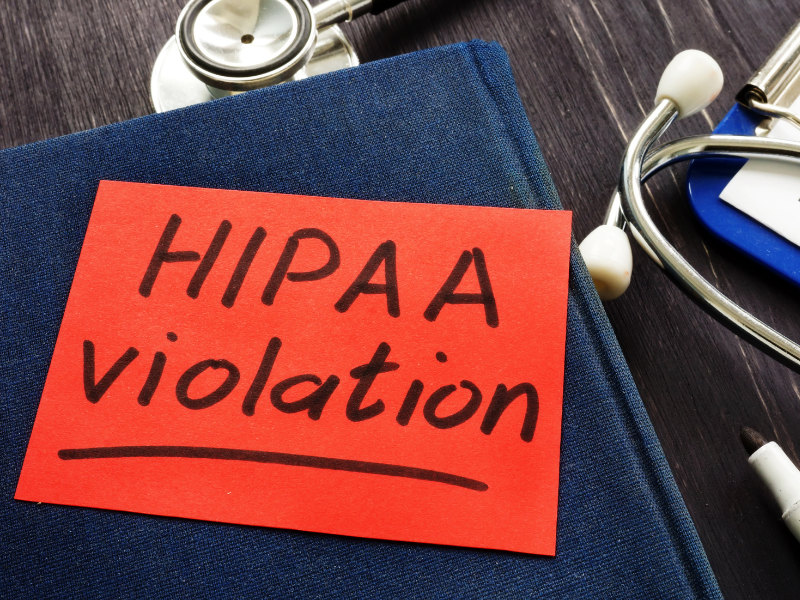 Intentional HIPAA violations
Serious HIPAA violations can have severe repercussions for nurses. Employers may impose disciplinary actions, leading to termination or suspension. This jeopardizes the nurse's current employment and impacts future job prospects. Also, if the violation involves criminal conduct, nurses may lose their nursing license and face imprisonment, tarnishing their professional reputation and credibility.
In a HIPAA violation case reported by the Arkansas Democrat Gazette, licensed practical nurse Andrea Smith, aged 25, faced legal consequences for wrongfully disclosing a patient's health information for personal gain. Working at Northeast Arkansas Clinic, Andrea accessed the patient's private medical data without authorization and shared it with her husband for use in a legal proceeding. As a result, Smith was indicted on federal charges of conspiracy to violate HIPAA.
The charges for two counts of conspiracy were dropped after she pleaded guilty to wrongful disclosure for personal gain and malicious harm. However, her actions led to the termination of her employment and potential penalties of up to 10 years imprisonment and a $250,000 fine. In December 2008, the U.S. Department of Justice posted a news release stating that Smith had been sentenced to two years probation with 100 hours of community service.
Accidental HIPAA violations
Some HIPAA violations for nurses are accidental. For instance, a nurse might email patient information to the wrong recipient or forget to close the screen after accessing medical records.
While unintentional, these HIPAA violations can still lead to consequences. The HIPAA Journal notes that first-time violations under minor offenses may result in a verbal warning or additional training. However, repeated accidental offenses could escalate to written notices or contract termination.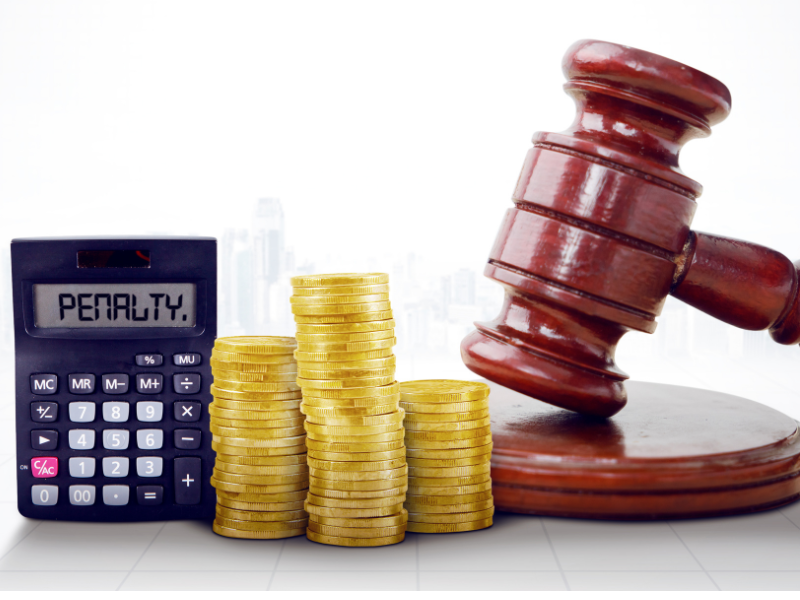 Civil Penalties for Covered Entities and Business Associates If Nurses Violate HIPAA
Healthcare organizations may also face civil penalties when their employed nurses violate HIPAA. A covered entity is liable when they fail to implement administrative, physical, or technical safeguards under HIPAA rules. In this situation, an investigation should uncover the circumstances determining the penalties for nurses and covered entities.
The Code of Federal Regulations enforces four tiers of civil penalties for covered entities and business associates based on the nature and extent of the violation. These penalties range from $100 to $50,000 per violation, with a maximum cap of $1.5 million for identical violations in a calendar year. The government determines the actual penalty on a case-by-case basis, considering factors such as the number of individuals affected, harm caused, prior compliance history, and financial condition of the healthcare entity. Aggravating and mitigating factors are also considered during penalty determination, offering flexibility in the enforcement process.
Democrat and Chronicle posted a piece of news perfectly highlighting this scenario. Martha C. Smith-Lightfoot, a former nurse practitioner at the University of Rochester Medical Center (URMC), was suspended from practice by the New York State Education Department Office of the Professions for violating patient privacy.
The data breach occurred in 2015 when Smith-Lightfoot left her job at URMC and took a list of about 3,000 patients to her new employer, Greater Rochester Neurology, without permission. URMC learned about the breach when patients received letters from Smith-Lightfoot's new employer.
The breach resulted in URMC being fined $15,000 by the office of then-Attorney General Eric Schneiderman. Smith-Lightfoot admitted to disclosing personally identifiable patient information. She received a 12-month suspension, an additional 12 months of stayed suspension, and two years of probation upon returning to practice.
How Should Nurses Respond to a HIPAA Violation
When facing HIPAA-related issues, seeking legal counsel is crucial. Defense lawyers specializing in protecting healthcare workers' rights can help nurses navigate the complexities of HIPAA regulations. Before disclosing any information, it is advisable to consult with a knowledgeable attorney who can help achieve the best possible outcome.
These situations are serious matters that demand attention from healthcare professionals, especially doctors and nurses. They must diligently protect PHI, understand the potential consequences of a violation, and seek legal support when facing any HIPAA-related challenges.
By prioritizing patient confidentiality, nurses can continue to provide exceptional care while complying with the fundamental principles of HIPAA.
hipaa guidelines
HIPAA law
HIPAA requirements