To this day, sharing a fax number remains a common practice in many small businesses and offices. Instead of paying extra for separate fax lines, your team can use a shared fax number. Practicality aside, it lets you track all your outgoing and incoming faxes in one centralized location. There is no need to switch between phone lines or different faxing equipment.
Still, you must not overlook the fact that potential pitfalls may also arise. Below are the standard do's and don'ts regarding fax number sharing.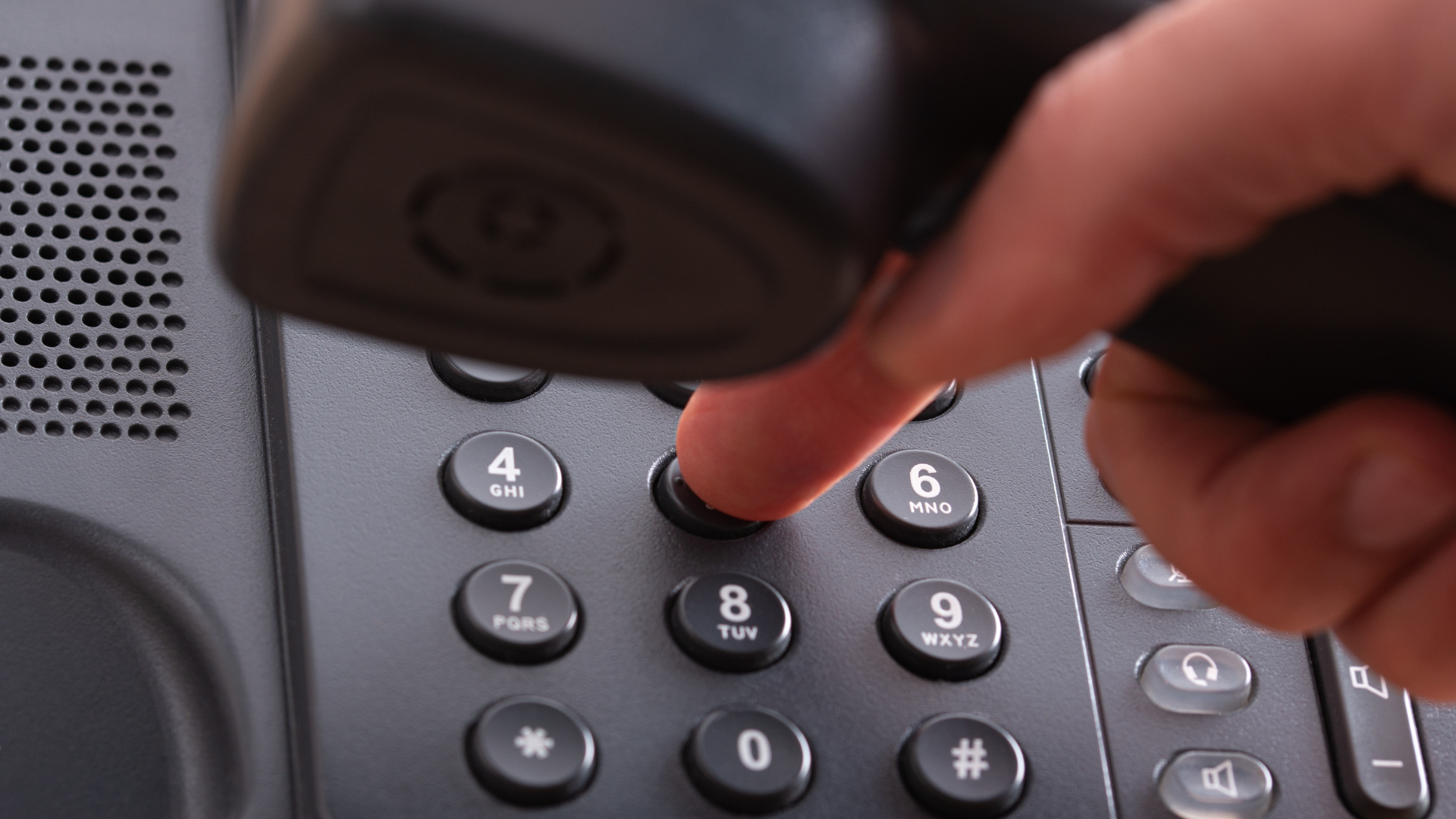 How Does Fax Number Sharing Work
In a more traditional sense, sharing a fax number means connecting multiple fax machines to a single phone line. For this to happen, you will need a fax switch device. However, this is no longer necessary, given the advancements in faxing technology.
Nowadays, it is easy to send and receive faxes online. There's no need for a fax machine. Plus, you can get a fax number without paying for a monthly phone subscription. As for sharing fax numbers, it's as easy as clicking a few buttons.
Take iFax, for example. With our online fax service, you can enable fax number sharing by granting multiple users access to the same fax number.
Are Shared Fax Numbers Secure?
The vulnerability of shared fax numbers depends greatly on how you manage them. If you take proper security measures like encryption and user authentication, you can easily avoid potential threats. More importantly, your staff or team must know how to handle a shared fax number properly.
Another way to mitigate risks is to implement user access controls and regular security audits. This way, you have more control over who gets to view, share, or edit your sensitive documents. You can also prevent certain users from viewing the faxes assigned to a shared fax number.
The 6 Do's and Don'ts of Sharing a Fax Number
Whether it's a team fax number or a shared business fax number, there are several do's and don'ts to keep in mind.
The Do's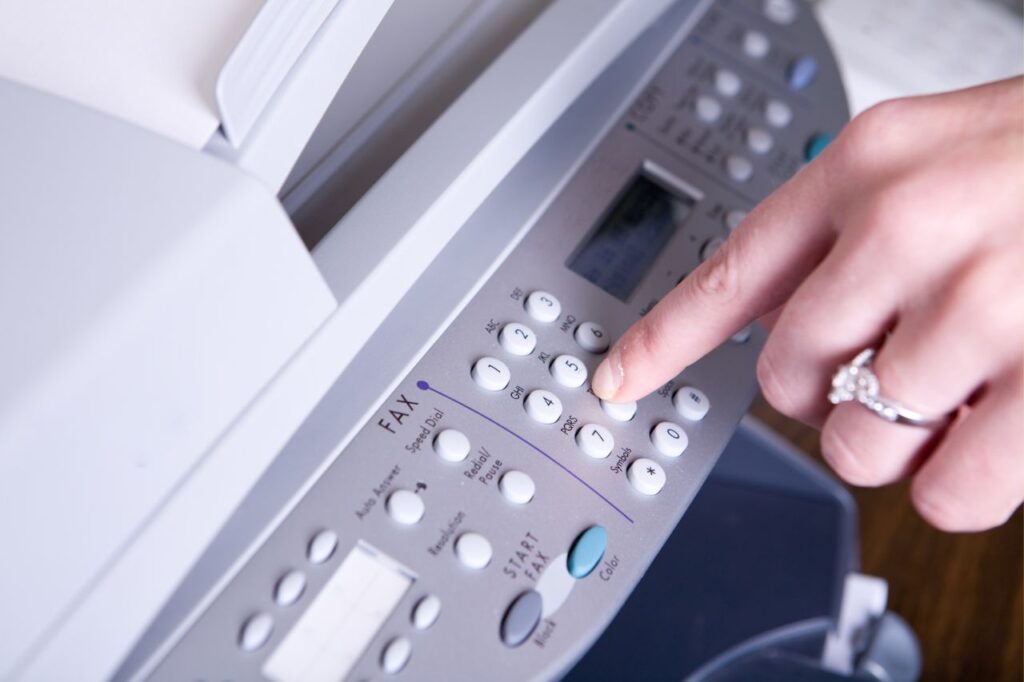 1. Explain the fax number's purpose.
Always provide a clear explanation as to what the fax number is for. Failing to disclose this information will only cause further confusion.
2. Never leave the fax machine unattended.
Anyone passing by could use this opportunity to snoop into your sensitive files. Discard any leftover documents by shredding them.
3. Always double-check the number before sending a fax.
Faxing a confidential document to the wrong number could hold you legally liable for any breach or damages. You may also lose your credibility as a company or business.
4. Implement security measures to prevent unauthorized access.
A fax number with multiple users can pose a security risk, which could ultimately lead to data loss and compromised accounts. Businesses can avoid such disasters by implementing robust security measures like user access controls and end-to-end encryption.
5. Always include a fax cover page.
Placing a cover sheet on the first page allows recipients to see whether they're the appropriate person to receive and view the fax. It serves as a first line of defense that prevents the accidental disclosure of sensitive information.
6. Store the faxed documents in a safe place.
Receiving faxes on a shared number is one thing, but keeping them secure is another. You must ensure that the location where you're storing your files has adequate security measures to protect your sensitive information.
The Don'ts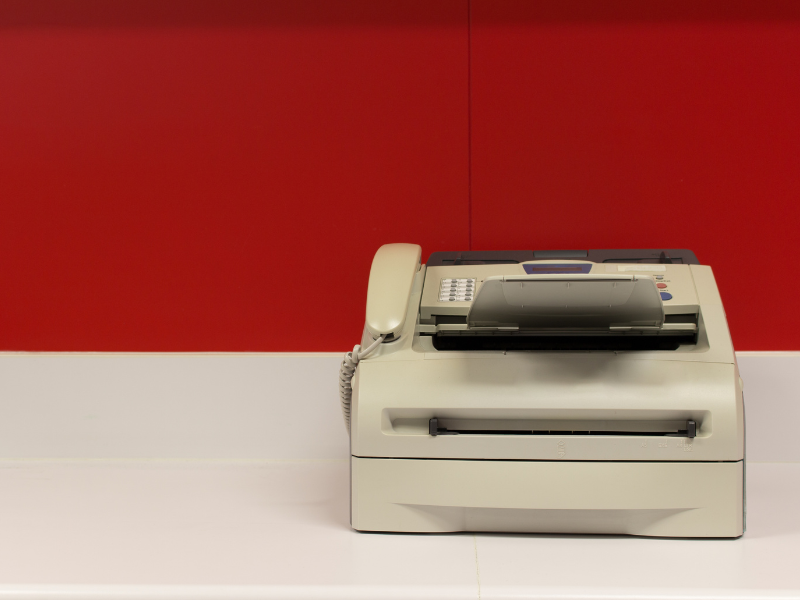 1. Share the fax number without permission.
If the fax number is only for internal use, never give it to anyone outside your team or organization. Failure to do so may result in a breach of confidentiality.
2. Exclude the cover page.
The cover page will be your introductory page. It should contain identifiable information like your department's name or office email. This step will make it easier for your recipients to recognize who the fax is coming from.
3. Use an outdated fax machine.
Older fax machines are more prone to jamming, leading to delays or missed transmissions. They also lack the security features that newer models offer.
4. Fax without checking the confirmation page.
Always double-check the confirmation page to verify if all the pages were transmitted successfully. It's also good practice to personally confirm with your recipient so you can resolve any issues before they turn into something more serious.
5. Send a fax outside of business hours.
Faxing outside the usual business hours can put your sensitive documents at risk. There's also a high chance that no one will be available to receive them.
6. Fax urgent or time-sensitive documents.
Faxing sensitive or critical documents over a shared fax number may only cause further delays. There's also no assurance that your faxes won't end up in the wrong hands.
Shared Business Fax Numbers: Practical Use Cases
A shared business fax number is only as good as what you intend to use it for. Here are a few examples:
Startups or small offices: It is typical for a small business to share resources, and a fax number is no exemption. This way, multiple employees can use the same number for sending and receiving faxes.
Medical clinics: A shared business fax number will allow medical offices to receive faxes from different sources, including patients and pharmacies.
Real estate agencies: Agents, brokers, and lenders can use the same fax number to send and receive documents related to property transactions.
Government offices: Multiple departments can use the shared fax line to send and receive documents from external organizations and ordinary citizens.
Nonprofit agencies: Sharing a fax number can help nonprofit agencies save money by eliminating the need for individual fax lines.
Effortlessly Share Fax Numbers with Multiple Users
Say goodbye to fax number-sharing headaches. With iFax, sharing a fax number does not require any complicated steps. Take control of your business while enjoying the convenience of faxing without a clunky machine. Our online fax service has everything you need to communicate and exchange documents with your clients.
That's not all. Our secure fax service also uses end-to-end encryption to safeguard your sensitive documents. You can also rely on our advanced security protocols to protect your faxes against unauthorized access and data breaches.
With iFax, you can:
Assign access numbers to teams
Auto-assign faxes to specific numbers
Create a dedicated business fax page
Start using iFax and experience what it's like to share fax numbers without any hassle.
fax number sharing
fax numbers
online fax number