As you seek ways to reach out to your target audience, it is crucial to understand the power of fax blast. It's a marketing tool that lets you send advertisements or promotional materials to multiple fax numbers.
With the right strategy in place, fax blast targeting can become an invaluable asset for any business looking to reach its target customers effectively. This article will walk you through segmenting the audience and best practices to generate leads and conversions.
Brief Overview of Fax Blast Marketing
Fax blasting also referred to as fax broadcasting or mass faxing, is an effective marketing tool. It's used to quickly and cost-effectively reach large numbers of potential customers simultaneously.
This form of direct marketing has been around for decades. It allows the simultaneous sending of thousands of documents with minimal effort from the sender. Fax broadcast services use special software or an online fax service to create highly efficient transmission processes.
In short, it's a great way to reach a large number of people in a short amount of time. It is the B2B version of the traditional email marketing blast; instead, you send it via fax. You can use a conventional fax machine or an online faxing solution. What matters most is you have transmitted the fax successfully.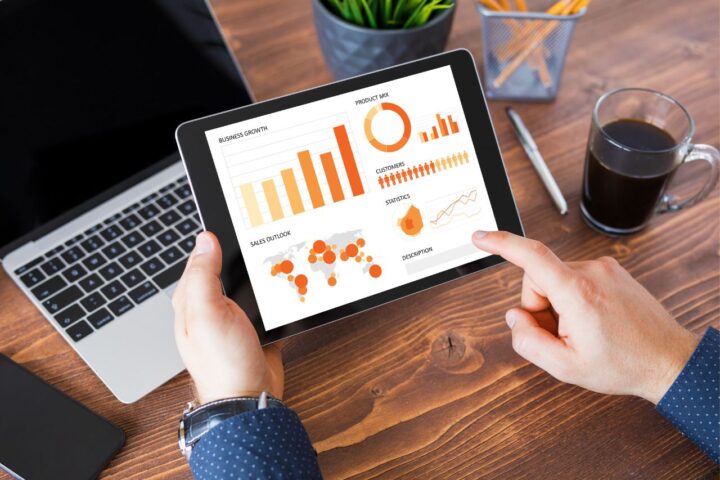 Why Audience Segmentation Is Essential for Fax Blast Marketing
Audience segmentation is essential for fax blast marketing. It allows you to target messages to people who will most likely be interested in your product or service. By carefully analyzing customer data and targeting critical demographic groups, you can maximize the effectiveness of your marketing campaigns.
With audience segmentation, you can hone in on specific demographics that might be more likely to convert. Aside from that, here are the other things you can do:
Tailor messages to appeal more closely to people's needs based on their background and interests.
Ensure that people receive relevant information and encourage them to take action, such as making a purchase.
Target specific demographic groups at once with one message instead of manually crafting different messages for each group.
Use automated systems like fax blast marketing software or fax service to send customized messages within minutes.
In a B2B setting, fax broadcasting can be an excellent tool for quickly distributing news and updates that affect multiple contacts simultaneously.
For example, suppose you have partners or clients in different regions. In that case, you can use fax broadcasting to send updates on project progress, product launches, or policy changes.
This saves businesses time and money by eliminating the need to contact each contact individually. Additionally, it allows you to ensure everyone is on the same page regarding product development timelines or other important information.
Techniques for Targeting Your Fax Blast Audience
You need to have an audience in mind when sending out a fax blast. The goal is to reach the right people and use appropriate content, from writing voice and tone. Here are some of the techniques worth considering.
1. Always ask for consent from users
It's essential to ask for consent before sending out any fax broadcast. This is because the Telephone Consumer Protection Act (TCPA) prohibits unsolicited faxes from being sent without prior authorization.
Not obtaining consent can lead to costly penalties, fines, and significant damage to your company's reputation. Also, gaining written permission before sending any broadcast can increase customer trust in your business and lend credibility to your brand.
Consent implies that the recipient knows what they are getting into. It has authorized you to send them a fax with the information they have requested or agreed to receive.
2. Personalize your message
Including the recipient's name in the message can create a more engaging and compelling message that stands out from the competition. Personalization is also important because it allows you to tailor your message to each recipient, just like in your email marketing segmentation strategy.
When your message speaks directly to an individual, they are more likely to engage with what you are saying than generic messages that could be sent to anyone.
For example, instead of sending out a general announcement about your product launch, you could mention specific features relevant to each recipient. Explain how they could benefit from it.
3. Use segmentation
Break down your list into smaller, more focused groups. You can better tailor your messaging and content for each recipient. This means that instead of sending the same generic offer or message to everyone on your list, you send different offers tailored to each group's needs and preferences.
For example, if your company sells software products, you should send a special promotion targeted at small businesses. The other one is targeted at larger corporations. Having this level of detail can significantly improve response rates.
Recipients will be more likely to respond if they feel they're receiving an offer that's relevant and specific to their interests. Segmentation also helps ensure that only those contacts who are interested in what you have to offer will receive it.
4. Leverage referrals
Asking existing customers for referrals is another excellent way of quickly growing your target audience base. Ensure that all new leads come from sources that already have experience with (and trust) your company's products or services.
Referrals represent one of the most effective ways of finding new leads within any industry. They come from personal recommendations from people who have used what you offer before themselves.
You can incentivize your current customers by offering discounts on their next purchase if they provide a referral.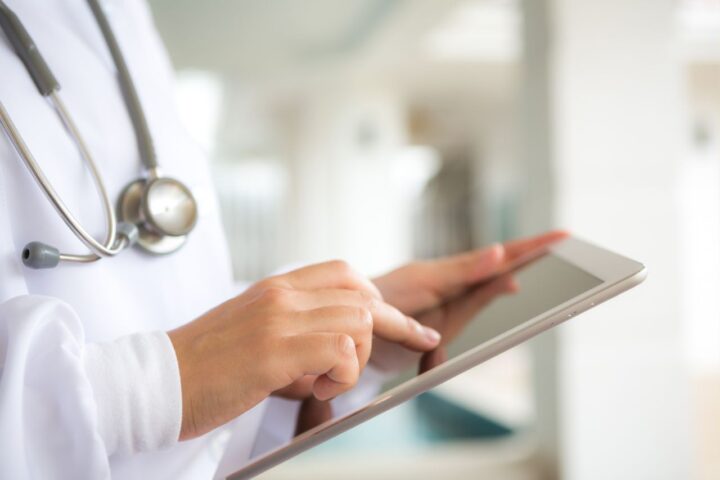 Examples of How to Segment Your Audience
It is crucial to target potential customers according to their industry, size, geographical location, and other criteria. Here are some ways you can effectively segment your audience:
Industry
Different industries may require different types of services or products. You can create more relevant and effective communications that appeal directly to their needs by targeting companies in specific industries.
For instance, a business providing IT services may want to target companies in the financial services industry first since they heavily rely on IT infrastructure and systems.
Company size
Companies also come in different sizes and have varying demands for goods and services. Larger companies may need more complex solutions than small businesses or startups with fewer resources and tighter budgets.
Knowing the size of your target company makes it easier for you to tailor your message accordingly. This will likely increase prospects' engagement in each group.
Geographical location
Some products or services might be suitable in a specific location due to the local regulations in that region.
Targeting people based on location lets you send tailored messages about relevant products directly related to their place. This will be much more effective than generic messages sent out globally.
Other considerations
You can further refine your audience by considering other criteria, such as
revenue generated
type of customer (public or private)
number of employees.
It's essential to understand how these characteristics affect customer behavior.
With careful consideration of what makes each group unique, you can craft well-targeted messages. This will have a higher chance of generating interest from potential customers within each distinct group. As a result, you can boost response rates for your fax broadcast campaigns.
Get Started With Your Own Fax Blast Campaign With iFax
Are you looking to launch a fax broadcast marketing campaign? It can be a great way to reach potential customers and keep your existing ones engaged. With iFax, you have the perfect tool to do just that.
iFax is incredibly easy to use and fast. Here are the things you can do with our online faxing solution:
Send personalized messages to multiple recipients quickly and efficiently. The service allows you to create, schedule, and deliver messages even if your contacts are spread across different countries or continents.
Use any web browser. With our cloud-based infrastructure, there's no need for hardware or software installation. Just visit the iFax web portal and start sending faxes.
Keep track of your contact lists and manage them in one place. You can create a fax broadcast list and label each with their respective roles and titles.
Enjoy many other helpful features like the fax-to-email option, real-time delivery notifications, online archiving capabilities, analytics tools, and more.
Your team will be able to send out fax campaigns that are efficient and effective in no time!
But what makes it ideal for marketers?
First, it's incredibly secure. Your data is protected with advanced encryption methods as well as two-factor authentication (2FA).
Secondly, it's flexible. Enjoy up to 1,000 pages at a fixed monthly price, so you know exactly how much each campaign costs upfront – no hidden fees.
Finally, its international coverage means you can target contacts from anywhere worldwide. You don't have to worry about additional charges or technical difficulties.
Start using iFax today and get access to all the resources needed for an effective marketing strategy.
fax blast
fax broadcasting
fax campaigns
fax segmentation