Several marketing channels are worth considering when reaching out to the right audience. In the age of emails and social media, fax campaigns via fax broadcasting are often overlooked and under appreciated marketing tool.
With the right approach, successful fax campaigns can jumpstart lead generation, increase revenue opportunities, and maintain healthy customer relationships. All these are achievable with well-thought strategies.
In this post, we'll look at how you can use fax campaigns as a cost-effective means of growing your reach. Understanding the basics and best practices allows you to work on autopilot in no time.
Brief Overview of Fax Broadcast Marketing
Fax broadcast marketing is a tool savvy marketers use to stay ahead of the game. They mass-distribute marketing materials like electronic postcards, flyers, or newsletters to reach large audiences.
All recipients receive content simultaneously, while with traditional faxing, you must manually enter each number one by one. This effective channel allows businesses to streamline campaigns, saving time and money.
Companies in the finance, legal, retail, and real estate industries, including non-profit organizations and educational institutions, can benefit from reaching a large audience.
How to Create Successful Fax Campaigns
Creating fax campaigns can initially seem intimidating. But with the best practices, you can ensure that each fax has maximum impact.
1. Optimize your list of fax numbers
Engaging with people who have expressed their consent to receiving promotional materials from your brand is highly advisable. Optimizing a list keeps your database clean and organized with accurate information. You can send each campaign effectively to the intended target audience.
This process can improve the credibility and engagement of your brand because it lets people know that their privacy is respected. Not only does this help build trust with customers, but it also helps prevent expensive fines for sending unsolicited promotional material or spam.
2. Tailor messaging for each target demographic
Fax campaigns can be effective when you send promotional offers to customers. However, it is essential to tailor messaging for each target demographic to get the most out of this strategy.
Consider the example of a promotional fax campaign for selling office supplies:
If you are targeting small businesses, write a compelling message highlighting cost-effectiveness and minimal effort to purchase items.
If you sell to enterprises, they would appreciate more comprehensive services and promotional packages for bulk orders at a greater value.
Assuming that all recipients of your message have similar needs is not a good practice. Most enterprise companies typically have different needs than your casual consumer.
3. Aim for creativity and authenticity
A fax marketing campaign starts with creativity and authenticity. Creative messaging will capture the recipient's attention. It encourages them to take action, whether to inquire further, sign up for a free trial/demo, or even purchase a product. This is useful for campaigns about open houses or listings in the real estate industry.
All too often, most realtors rely heavily on one-size-fits-all messages. A successful campaign should create a sense of urgency while leveraging realistic images of the property that entices potential buyers – think "move-in ready" instead of "do it yourself."
4. Use visual cues to draw attention
Visual cues can be a powerful tool for drawing attention in the fast-paced manufacturing industry. Visuals with detailed descriptions could effectively tell a story and make it more compelling than just plain sentences without graphics.
For example, you can include a list of your services for maintenance and repair equipment at their discounted prices for a limited time. Emphasize an image of a clock ticking. Compelling visuals call attention to the repair needs and justify why the customer should take action quickly.
5. Include an eye-catching headline
Headlines are like Trojan horses for your message – it's the first thing people notice. Hence, it needs to be captivating enough to draw in your audience. Take this example: a luxury spa recently ran a fax campaign with the headline "Why Haven't You Spent Some Time Relaxing, Lately?"
The headline was catchy enough to get people's attention and draw them into learning more about the services they offer. Crafting headlines that evoke emotion, action, and curiosity has proven more successful than generic headlines like "Welcome To Our Spa!" or "Print This Coupon For Savings!"
Adding compelling keywords such as "Relax" and "Lately" (triggers urgency) make the headline stand out and increase your chances of capturing your recipient's attention.
6. Monitor metrics
A successful fax campaign doesn't require much guesswork and trial and error. By relying on key metrics, you can accurately measure the performance of each campaign. You can determine whether tactics need to be tweaked and which messaging resonates with your audience.
Simplify this process with an online fax service that offers detailed analytics. An example is iFax – our analytics dashboard gives you an at-a-glance view of your outgoing transmissions. It's easy to sort campaigns by type, status, groups, and more.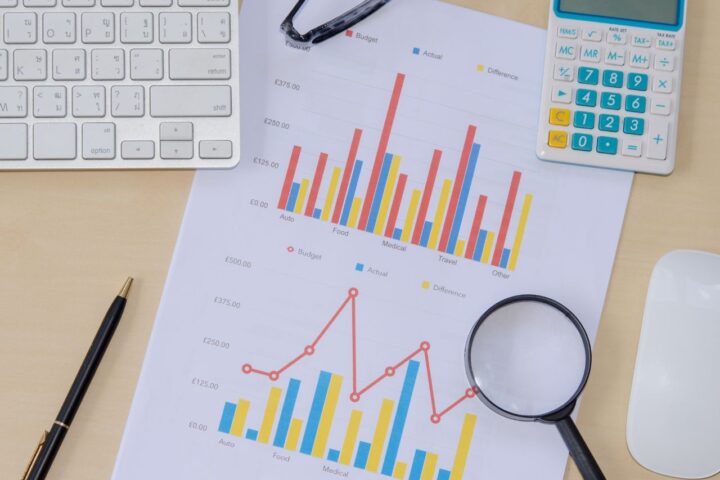 Advantages of Running Fax Campaigns
1. Easy segmentation of customers
Segmenting customers makes it easier to provide highly relevant content and personalize their offerings. This means campaigns are more effective for your business.
Working with a broadcast list or approved list helps you ensure that faxes don't go astray or get sent to uninterested parties—everyone listed on it has opted-in intentionally. With carefully crafted messaging delivered by fax to the right people in the correct sequence, you can maximize ROI.
2. Cost-effective channel
Despite a common misconception, fax campaigns are far from outdated. When considering the cost of advertising, it is hard to beat the low price of sending a fax per page – usually at just fractions of what you'd pay for other forms of advertising.
There's less competition in this arena, and your message can stand out amidst competitors taking advantage of today's popular digital advertising methods. So if you need to get the word out quickly and effectively without going into debt, don't sleep on using an old-fashioned tool that's come a long way – faxing.
3. Higher deliverability compared to email
When sending marketing messages via email, there's always a risk that your messages are not being seen. This is because of email spam filters that sift through to discard unwanted messages, and other times simply because the recipient doesn't open your message at all. With fax marketing campaigns, this is not an issue.
Faxes have a higher deliverability rate when compared with email. It means you know your message will be reviewed at the very least. There's also the benefit of bypassing bounce rates.
Campaigns are returned due to an invalid or closed account. It makes fax the perfect way to stay in contact with customers that may no longer use the same email address.
4. Secure transmission
Secure transmission is the lynchpin of any successful fax campaign. It's essential for your leads and customers that their data remains safe at all points of contact with technology during their journey with you.
That's why fax service providers understand the importance of encryption, making their services almost impossible to crack, even with a brute-force attack. By relying on secure faxing when running campaigns, businesses can limit sensitive information exposure and maximize customer confidence in their data security.
5. Versatility in messaging and content
When it comes to fax campaigns, your biggest advantage is versatility in the message and content. Whether you use text only, image only, or a combination of both, you can explore many options within each. And color-wise? You can go wild with full-color visuals or trim down by sending faxes out in black and white.
Either choice provides complete control of your chosen messaging and concept. Moreover, this freedom allows you to express yourself precisely as intended and act as a conduit for any ideas that need broadcasting.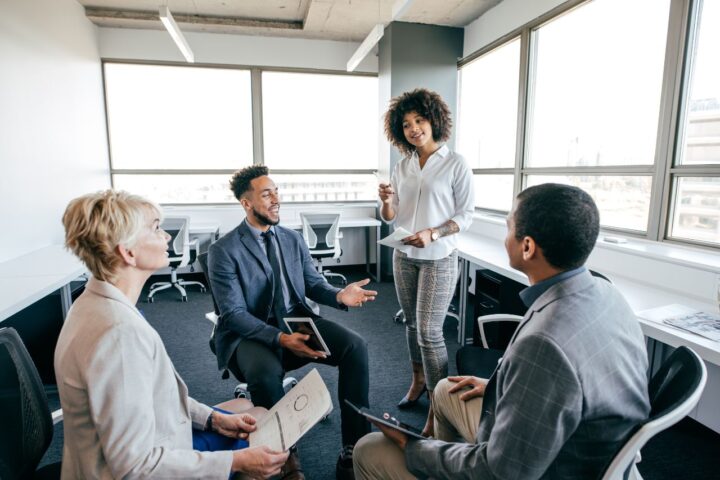 Compliance is Crucial in Fax Marketing Campaigns
Compliance is crucial in any fax marketing campaign. It's key to ensure you know the regulations of each country or region when developing a global campaign. Doing so will help ensure that your business remains within the law.
In particular, Do Not Call/Fax/Spam laws protect individuals and companies by prohibiting unwanted communications from being sent—or received—without their express consent.
Knowing which countries require opt-in permissions before sending out a marketing message is critical for your organization. Ignorance of these rules could result in hefty fines or, worse, violating them.
Staying on top of government laws and industry regulations can also help demonstrate to customers that you're taking their rights seriously and make them more likely to continue to do business with you.
It's no understatement. Non-compliance with communication regulations can have disastrous consequences for organizations, so it pays to stay up-to-date on how those rules evolve.
Supercharge Your Fax Campaigns With iFax
Take your fax campaigns to the next level with iFax's innovative fax broadcast feature. Reach more recipients faster by sending a single fax to multiple parties simultaneously.
On top of that, you can:
Maximize interactivity and customer engagement through mail merge. This allows you to tailor messages based on the recipient's information, resulting in higher engagement rates.
Create groups for your broadcast list to keep track of and organize all your contacts for future use.
Tailor broadcasts based on the custom groups you created specifically for that purpose.
Import existing contacts using CSV file and upload them directly to the iFax dashboard with their respective fields like fax number, email address, and first and last name.
With iFax, there's no limit to the kinds of messages you can send—targeted, detailed, and tailored just right. Request a demo today.
bulk fax blasting
fax blast
fax broadcasting
fax campaigns
marketing