If you want a versatile printer that won't cost much, the Canon TR8620 printer would be a great option. Not only is it capable of printing, but it can also copy, scan, and fax. With its compact design, this printer only takes up little space, making it an ideal choice for anyone with limited workspace.
As for faxing, the all-in-one printer can send and receive faxes, so it's easier to communicate and do business. Plus, setting it up for faxing doesn't require any complicated steps.
If you'd like to know how to fax documents from the Canon TR8620, below are the steps to help you get started.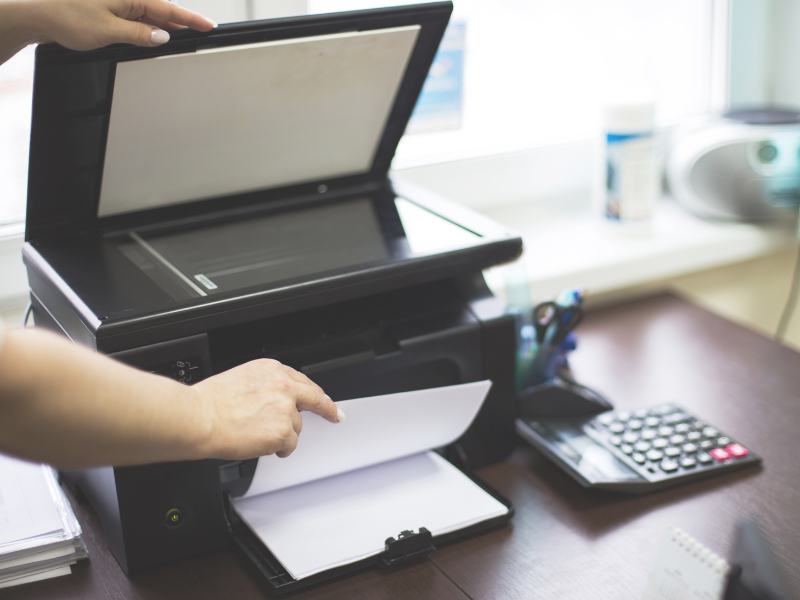 Canon PIXMA TR8620: Features Rundown
The PIXMA TR8620 offers a range of features that can help you perform tasks faster and easier. It is a multifunction printer that is great for printing and faxing all kinds of paperwork. Here are some key features that make it stand out:
Outstanding print quality
The Canon TR8620 all-in-one printer can produce high-quality prints that can go as high as 4800 x 1200 DPI. It also uses an individual ink system, which makes printing less costly and more efficient. You don't need to replace an entire cartridge when only one color runs out. Plus, it's friendlier to the environment.
Paper output options
You are not limited to printing on a standard letter size. This printer lets you choose the paper size and type based on your needs and preference. It enables you to print on 4 x 6, 5 x 7, 8.5 x 14, or any size you want. Plus, with its duplex printing feature, you can save paper and reduce printing costs.
High memory capacity
You don't have to worry about missing an important fax. The Canon TR8620 printer fax has a high memory capacity that can store up to 250 pages. Through this, you can keep your fax in your printer's memory even if the transmission fails. You may then retrieve and send it at a later time.
Wireless connectivity
The Canon TR8620 printer helps make work a lot easier, especially when it lets you print and fax from your computer. Aside from supporting a wide range of wireless printing options (e.g., AirPrint, Mopria), you can also fax wirelessly using its PC Fax function.
Advanced fax options
Not only does the PIXMA TR8620 offer wireless faxing, but it also has advanced fax functions like auto redialing, group dialing, and fax forwarding. It also has caller rejection and a junk fax filter for added security, which helps prevent unwanted faxes from clogging up your printer's memory. Furthermore, you can use this printer to print pages in both black and color. Your options aren't limited.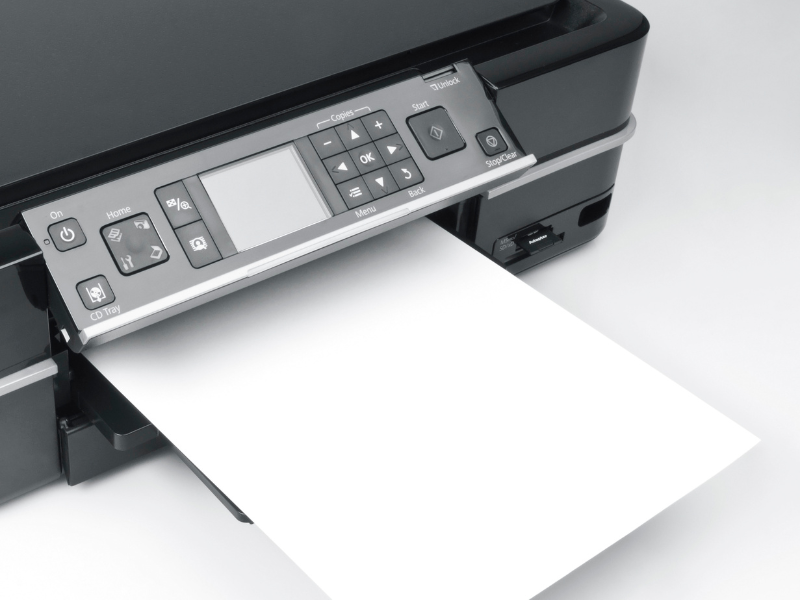 Setting Up the TR8620 All-In-One Printer for Faxing
Configuring the TR8620 for faxing only takes a few simple steps. First, you must connect the all-in-one printer to an active telephone line. If you have a dedicated fax line, then much better. Next, you must set your fax preferences through the printer's menu. The good thing about this model is it has a 4.3-inch touchscreen LCD, which makes it easier to navigate and select the options available in the menu.
How to Send a Fax Using the Canon TR8620 Printer
If you happen to have the Canon TR8620 Printer and would like to use it for sending faxes, follow the steps below:
Check if the TR8620 printer fax machine is connected to a phone line. If not, use the cable provided, then hook it up to the printer's telephone line jack.
Turn the printer on by pressing its power button. Make sure it's already plugged into a power source.
Place the documents on the scanner glass or into the ADF (automatic document feeder). The latter option allows the automatic feeding and scanning of multi-page documents.
Select the Fax option on the touchscreen.
Use the dial pad to enter the recipient's fax number manually. Or, you can select an existing contact from your printer's directory.

To select a registered recipient, go to the Directory and scroll through the list. You can switch the list view to display your contacts alphabetically or by ID number. You can also search for a recipient manually by typing their ID number.

After selecting your recipient, press the Send Fax option.
Press the Black or Color button according to your preferred color transmission.
To cancel a fax, press Stop. If there are remaining pages in the ADF, select Remove from the document tray, then press OK.
Once the fax transmission is complete, the Canon TR8620 printer will print a confirmation page. Refer to it to verify any connection issues or missing details.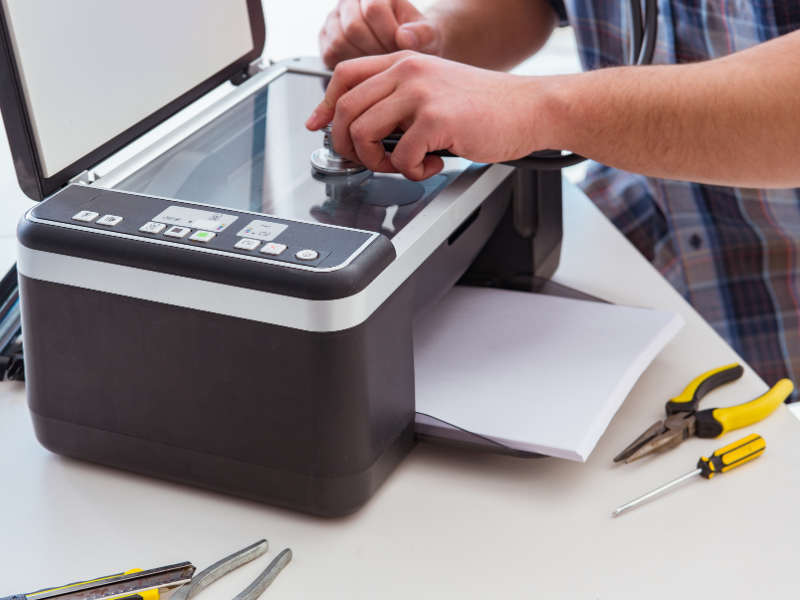 Canon Fax Printer Troubleshooting
If you cannot send faxes using the PIXMA TR8620 printer, there might be issues with the fax settings or phone line. Here are some troubleshooting tips to help you resolve these issues:
Check the phone connection. The cable connecting your phone and the printer might be unplugged or loose. There's also a chance that the phone line has been disconnected due to network issues.
Double-check your recipient's fax number. See if the fax number is still active or busy. If it's the latter, you can retry sending the fax.
Adjust the fax settings. Incorrect settings could result in poor fax quality and failed transmissions. It would be best to refer to your printer's manual for specific instructions.
Use high-quality fax paper. Avoid using low-quality paper to prevent clogged feeders. Additionally, you should avoid overloading the ADF as this may damage the printer further.
Send a test fax. Sending a test fax enables you to verify whether your printer is working correctly. If the test fax is successful, the problem may lie with your recipient's fax machine or phone line.
Fax Without Using a Canon All-In-One Printer
Faxing using a Canon printer can be especially helpful in ensuring smooth transactions. The thing is, you cannot always rely on having one available for faxing. What if you are out of the office and working from home? In situations like these, it's always better to choose an online fax service.
With an online fax service, you can transmit faxes without location restrictions. As long as you have a device that can connect to the internet, you can send and receive faxes anywhere, at any time. Plus, your faxes will remain secure and safe from unauthorized access.
With iFax, you can fax seamlessly and effortlessly using your phone, tablet, or PC. All it takes is a few taps to send a fax. You don't need to load documents in feeders or worry about low ink supply. Best of all, you can track the status of your fax transmissions in real time.
So if you're wondering whether it's worth making the switch, try iFax and see how it fares compared to faxing using traditional methods.
canon fax machine
canon printers
fax machines