With the rapid rise of online faxing, many businesses are contemplating whether to invest in a fax machine or just do without it. Is it still worth buying in today's highly digital landscape? There's no straightforward answer to this question, as it entirely depends on your needs. If you heavily rely on faxing for communication, undoubtedly, a fax machine can be a welcome addition to your arsenal.
If you decide to buy yourself one, a great option that you need to check out is the Brother Intellifax 4750e fax machine. We'll explore its features and functionalities down below.
Brother Intellifax 4750e Fax Machine: Key Features and Functionalities
Contrary to popular belief, faxing is still one of the most reliable methods of quickly and securely transmitting documents. In fact, big industries like healthcare and finance remain to widely use faxing to share highly confidential files with clients and partners. But with the advent of modern technology, companies have slowly transitioned to online faxing instead of the traditional method.
This begs the question: Do you still need a fax machine in your office today? Investing in a high-performing machine can still add a lot of value to your organization, especially if you deal with high volumes of faxing on a daily basis. Models like the Brother Intellifax 4750e can make your faxing process a lot quicker and more efficient.
Here are some of its features:
33.6Kbps Fax Modem
This particular model of the Brother fax machine boasts an impeccable faxing speed, transmitting as fast as two pages per minute. This allows you to fax more documents in less time. No need to spend hours standing by the machine just to send all the faxes you need to.
Auto-dialing feature
With the Brother Intellifax 4750e, you don't have to re-enter fax numbers. You can save up to 200 fax numbers for speed dial and 282 discrete recipients for broadcast faxing. Not only does this help you speed up your processes, but it also prevents you from sending faxes to the wrong recipient by encoding the wrong number.
8MB standard memory
Thanks to its 8MB onboard memory, you don't have to worry about losing faxes when the lines get busy. You can easily store up to 600 pages of fax transmissions in a queue. You can go on and do something else while your machine is busy printing incoming faxes.
Caller ID
The Brother Intellifax 4750e fax machine offers a feature that allows you to see and easily identify who's sending you a fax transmission. This feature comes in handy, especially if you are dealing with those annoying spam or junk faxes. You can take note of their numbers and just reject the transmission when you see their number on the screen.
Superior print quality
As this Brother model is a high-performing laserjet fax machine, expect no less than clean and crisp output for every transmission. Aside from the print quality, it's also more cost-efficient in terms of operation, as it's able to print a total of 6,000 pages before needing an ink cartridge replacement.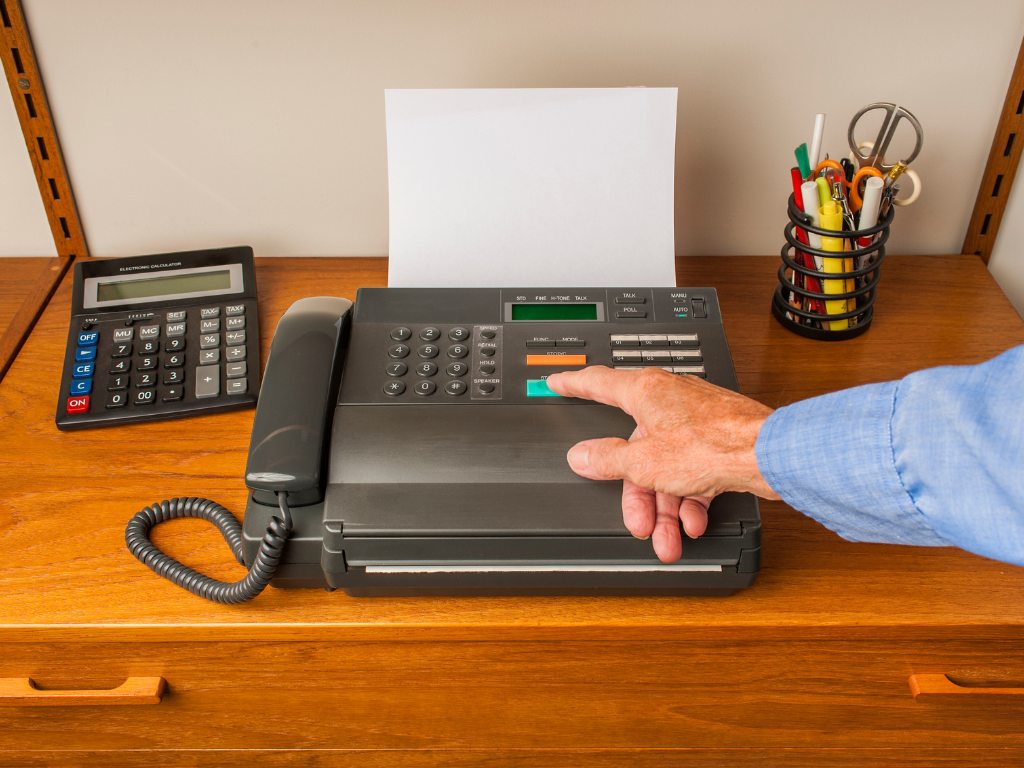 Key Consideration When Buying the Brother Intellifax 4750e
As faxing machines have been around for decades, choosing the right one can be quite daunting given the number of other options. There are also other brands like HP and Canon that also produce really good quality machines. To help you make a buying decision, here are a few things you need to consider before purchasing the Brother Intellifax 4750e fax machine.
Price point
At $649.99 a piece, there's no denying that this fax machine can be quite a hefty investment. If you are working on a tight budget, there are cheaper alternatives, including the Brother Intellifax 2840 or 2940.
Faxing needs
You also need to consider the volume of faxes you send and receive regularly. The Brother Intellifax 4750e fax machine is designed for bigger enterprises, and it is capable of handling high volumes of transmissions. If, on the other hand, you only fax occasionally, you might be better off with lower-end fax machines. Online fax solutions also offer one-time fax services.
Equipment size
This machine requires quite a lot of space in your office as it is large and bulky. If you have very limited space, this might not be the best option for you. However, if you have plenty of room for a piece of equipment, this can be a great addition to your office tools.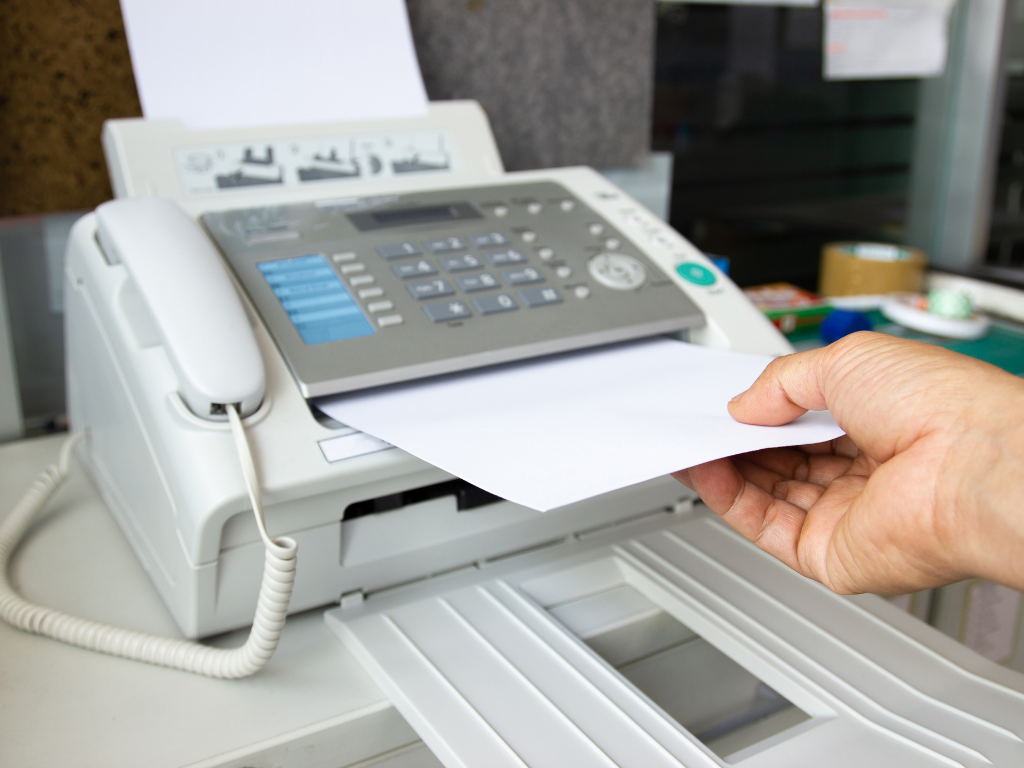 Brother Intellifax 4750e Fax Machine vs. Online Faxing Solutions
Nowadays, it's completely possible to send and receive faxes without ever needing a fax machine. Thanks to technological advances, organizations can transform their smartphones, tablets, and computers into their very own portable fax machine. With the gaining popularity of online faxing solutions, how does it compare to the traditional faxing method? Is it still worth it to buy the Brother Intellifax 4750e?
Costs
All in all, online faxing is the more affordable option between the two. Unlike traditional faxing, you don't have to spend hundreds of dollars on equipment and a dedicated phone line. You only have to pay a monthly or yearly subscription fee, which already allows you to send a certain number of faxes.
Accessibility
Fax machines like the Brother Intellifax 4750e are not portable by any means. You need to be in the confines of your office to send and receive faxes. On the other hand, online faxing offers better accessibility as the platform is completely digital and cloud-based. As long as you have a stable internet connection, you can share documents wherever you are.
Features
The Brother Intellifax 4750e packs a lot of great features that can make your faxing experience a lot smoother. However, in terms of functionalities, it's only capable of faxing. You can opt for other models that are already multifunctional printers. Online faxing, on the other hand, offers more features in terms of security and ease of use.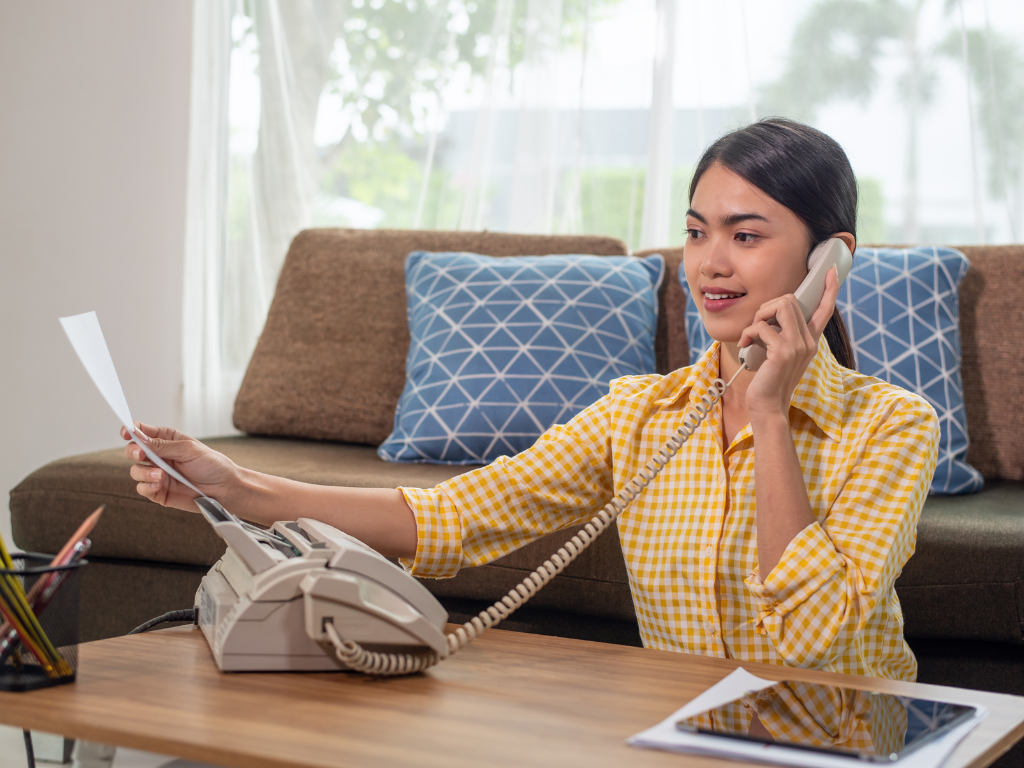 The Final Verdict: Should You Buy the Brother Intellifax 4750e?
While traditional faxing methods are tried and true, there's no denying that it's a bit outdated and cumbersome to use. If you really want a smoother and more seamless faxing experience, it's better to switch to online faxing solutions.
iFax is one of the most reliable and trusted online fax services, with millions of customers worldwide. It offers a comprehensive list of features that can enhance your efficiency and productivity. With iFax, you don't have to worry about security threats as it uses military-grade encryption. Aside from that, it also complies with industry standards like HIPAA and GLBA.
All these and more you enjoy when you sign up with iFax. So what are you waiting for? Create an account today and experience the wonders of online faxing using iFax.
brother fax machine
brother intellifax 4750e