Understanding HIPAA sanction policies is crucial for anyone handling sensitive healthcare data. These policies outline the consequences of violating patient privacy regulations. Whether you work in healthcare or manage healthcare-related systems, having adequate knowledge of these policies can help you avoid legal and financial penalties.
HIPAA sanctions can range from fines to legal actions, affecting employees and organizations. This article explains why they matter and what you must know to ensure compliance and safeguard sensitive patient details.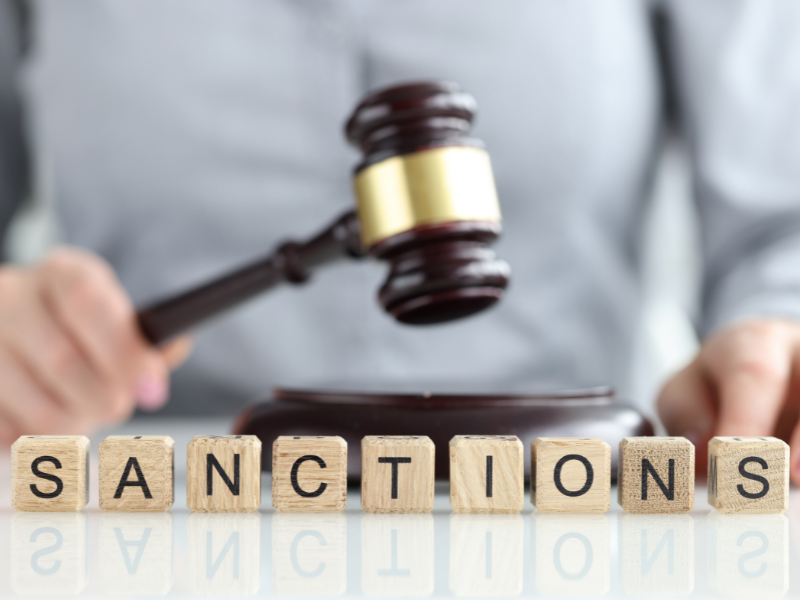 What Are HIPAA Sanction Policies?
This policy outlines consequences for HIPAA violations, emphasizing the importance of safeguarding patients' private health information (PHI).
It addresses:
Unauthorized access to PHI
Improper disclosure of protected health information
Failure to safeguard PHI
The severity of each violation
Disciplinary actions, including verbal warnings, written reprimands, employment termination, or criminal prosecution
A HIPAA sanctions policy is essential for fostering a compliance-oriented culture. Employees take HIPAA regulations more seriously when they understand the repercussions of non-compliance. It's a vital requirement for healthcare practices of any size, requiring periodic updates to align with evolving HIPAA regulations. Organizations prioritizing HIPAA compliance and implementing this policy ensure PHI protection and avoid costly violations.
Types of HIPAA Sanctions
HIPAA sanctions vary based on the type and severity of the violation. There are two main categories: civil and criminal, each with distinct tiers determining the severity of the penalties.
Civil penalties
The Office for Civil Rights (OCR) assesses these penalties based on four tiers:
Tier 1 (Lack of Knowledge): Minimum penalty: $127, Maximum: $63,973, Annual cap: $1,919,173
Tier 2 (Reasonable Cause, not Willful Neglect): Minimum penalty: $1,280, Maximum: $63,973, Annual cap: $1,919,173
Tier 3 (Willful Neglect, Corrected within 30 Days): Minimum penalty: $12,794, Maximum: $63,973, Annual cap: $1,919,173
Tier 4 (Willful Neglect, not Corrected within 30 Days): Minimum penalty: $63,973, Maximum: $1,919,173, Annual cap: $1,919,173
Criminal penalties
The Department of Justice (DOJ) handles criminal penalties, which depend on the severity:
Tier 1 (Wrongful Disclosure of PHI): Maximum penalty: Up to $50,000, up to one year in prison, or both.
Tier 2 (Wrongful Disclosure of PHI under False Pretenses): Maximum penalty: Up to $100,000, up to five years in prison, or both.
Tier 3 (Wrongful Disclosure of PHI under False Pretenses with Malicious Intent): Maximum penalty: Up to $250,000, ten years in prison, or both.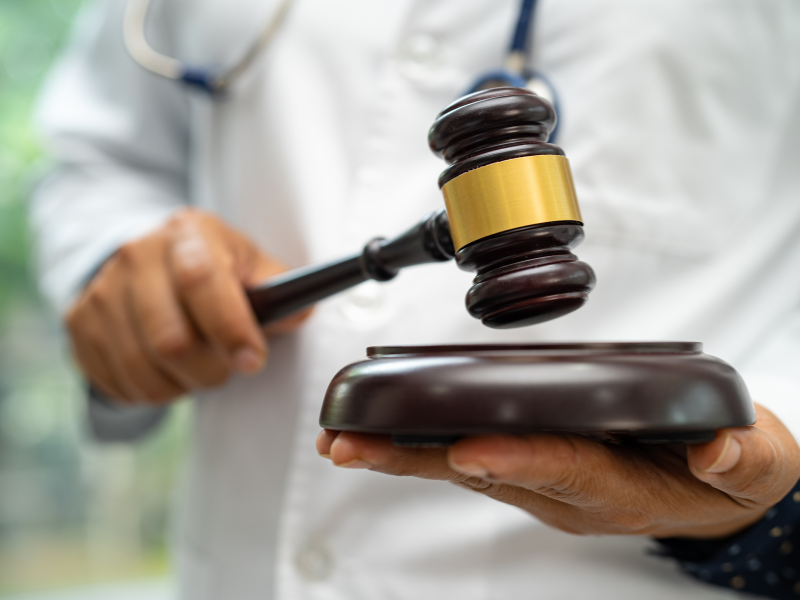 HIPAA Sanction Policy Violations
There are three levels of HIPAA sanction policy violations with recommended sanctions:
First simple infraction in three years: This category covers accidental PHI exposures, like sending PHI via unencrypted email. The recommended sanction is a written letter of reprimand, stored for 6 years.
Second simple infraction or first serious infraction in three years: Includes repeating the same mistake or first-time serious offenses like accessing a relative's information. The recommended sanction is a written letter of reprimand and one week's suspension without pay.
Third simple infraction or second serious infraction in 3 years: This category involves repeating low-level or mid-level violations or causing harm intentionally. Employers are advised to dismiss employees who commit breaches of this category, and severe cases may be reported to authorities for potential prosecution.
These policies for HIPAA sanctions, especially the lower-level ones, are essential to address as they can lead to significant harm despite receiving less attention.
Examples of HIPAA Sanction Policy Violations
Violating HIPAA sanction regulations has real consequences. Here are three cases illustrating the penalties individuals face for mishandling patient information:
Linda Sue Kalina
A federal grand jury has indicted Linda Sue Kalina, a former patient information coordinator at the University of Pittsburgh Medical Center, on six counts related to wrongfully obtaining and disclosing PHI. Kalina accessed the PHI of 111 patients with harmful intent, potentially facing 11 years in prison or a $350,000 fine.
Maria Smith-Lightfoot
In a separate case, former nurse Maria Smith-Lightfoot from New York was suspended for taking patient information from her previous job to her new workplace, including names, birthdates, addresses, and diagnoses. Both Smith-Lightfoot and her new workplace, Greater Rochester Neurology, received penalties. GRN paid a $15,000 fine and provided HIPAA training for all employees. Smith-Lightfoot was suspended from nursing for one year and placed on three years of probation following her suspension.
Rita Luthra
Furthermore, Rita Luthra, a gynecologist in Springfield, Massachusetts, granted a pharmaceutical sales representative access to patient records and misled HHS during its investigation. Luthra faces potential penalties, including up to one year in prison or a $50,000 fine for the original offense. Additionally, she could receive an additional five years in prison or a $250,000 fine for obstructing the HHS investigation.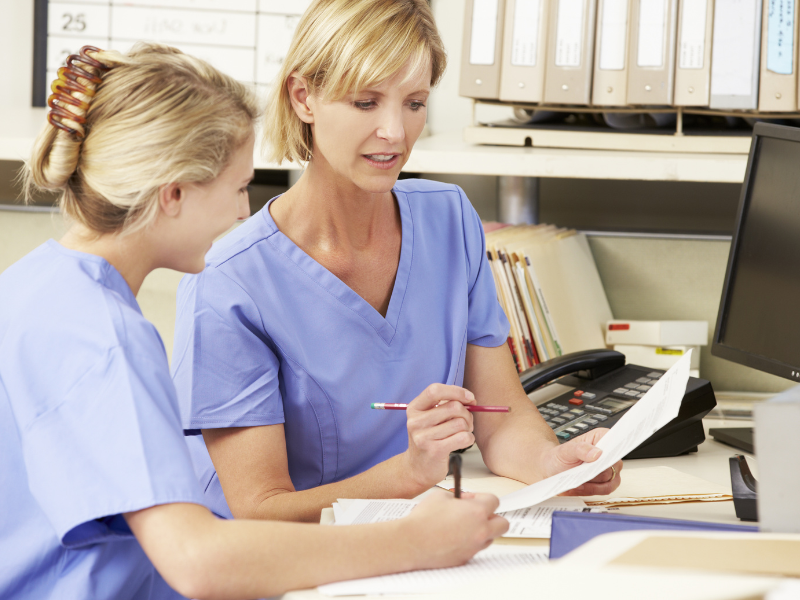 Ensuring Compliance With HIPAA Sanction Policies: Tips and Best Practices
Here are some practical tips for creating an effective HIPAA sanctions policy that ensures employee compliance and prevents violations:
Clear standards: Define clear standards for HIPAA compliance within the policy.
Regulations clarity: Clearly explain how HIPAA regulations apply to employees and outline the consequences of non-compliance.
Regular updates: Periodically review and update the policy to keep it relevant.
Employee training: Provide comprehensive training to ensure employees understand the policy and their role in maintaining compliance.
Reporting and monitoring: Educate employees on how to report suspected violations and the monitoring process.
Accountability: Hold employees accountable for adhering to the policy and complying with HIPAA regulations.
Regularly reviewing your HIPAA sanction policies and procedures helps ensure your organization's compliance with HIPAA regulations. With these policies in place, you can stay ahead of the changes in the healthcare compliance landscape. At the same time, your proactive approach enables your organization to promote a culture of shared responsibility to safeguard patient privacy. It also shows how capable your organization is to handle the potential consequences of failing to meet the stringent requirements of HIPAA.
hipaa guidelines
HIPAA law
HIPAA requirements