Some of you might ask, does Walgreens have a fax service? The popular pharmacy chain may be your go-to stop for refill prescriptions, but can you also go there to send a fax?
This question is often asked by many. Yet, a lot of people still search for a clear and straightforward answer.
Walgreens stores are everywhere. Just imagine how convenient it would be if it does have a fax service! Imagine going to your nearest Walgreens to have your prescriptions refilled while also running your faxing errands! You can do it all in one place, no need for you to go elsewhere or make multiple stops.
Before going into details, here's the shortest answer to the question, does Walgreens have a fax service? The answer is no. Find out why below.
Table of Contents
Does Walgreens Have Fax Service?
Walgreens may be a one-stop shop for all your pharmacy and personal care needs, but as of this writing, it currently does not have a fax service. It also does not have any self-service fax machines available for customers to use.
If you are thinking about whether you can go to Walgreens to send and receive a fax on top of getting your prescription, the answer would be no.
If you are still hopeful, it would be best to find the nearest Walgreens store in your location. Give them a call and ask whether they have a fax service or any fax machine for public use.
Does Walgreens Have Fax Machines?
Your friendly neighborhood pharmacy may be a place you often go to, but their fax machines are not available for public use. Should you want to find out the answer yourself, you can call their nearest store to ask. You can either use their official store locator or your maps app to find nearby stores in your area.
Even if Walgreens does have fax machines, they do not make them available for public use. Therefore, using those machines as a customer would go against their store policy.
Is Faxing Free at Walgreens?
Does Walgreens have a free fax service? No, it does not. As a matter of fact, Walgreens currently does not offer any form of fax service. Therefore, you cannot send or receive fax from any of their stores. The pharmacy chain does not charge anything for a service that it does not offer.
If you are looking for the next best option with budget-friendly fax rates, you are better off searching for stores that offer fax services near you.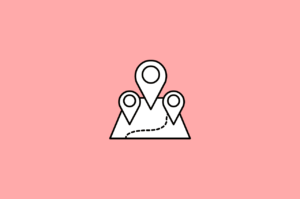 Stores With Fax Services Near You: Where Else Can You Go to Fax Off Documents?
Since Walgreens does not have a fax service right now, it would be best to look for stores that do! Fortunately, there are still plenty of stores with fax services! So if ever you need to fax something, you can check out these stores or look for one near you.
Staples
Staples have self-service machines in their stores. These machines don't just send a fax but can also do print, copy, and scan. Since Staples is known to be a one-stop business center and office supplies shop, you are guaranteed to get your faxing errands done at a budget-friendly price.
UPS
Does UPS have a fax service? The answer is yes. UPS is known for its shipping and delivery services, but you can go there to have your documents faxed. There are lots of UPS stores all over the US. It should not be that difficult to find one within your area.
Office Depot
Office Depot is another go-to store for your faxing needs. Like Staples, it is a one-stop business center as it also offers self-service fax to its customers. Just look for the nearest Office Depot (Office Max) in your area using your maps app or their official store locator.
FedEx
If you are looking for a place to fax securely, you can try FedEx Fax Services. Just go to the FedEx store nearest you. This place offers self-service faxing stations, but you can also ask one of their store clerks to assist you. At FedEx, you can send local, domestic and international fax that already comes with a complimentary fax cover sheet.
AAA
AAA may be known for roadside assistance but yes, it does have fax services.
Those with AAA membership are entitled to avail of its members-only services, including fax. Just show your membership card the next time you go to one of their stores and tell the person in charge that you want to avail of their free fax service.
Online Fax Services (Fax Over The Internet)
If none of the places above happen to be near you, you can always fax over the Internet. Since faxing online can be done anywhere, even your home, you do not need to look for stores nearby that have fax services.
Besides, there are plenty of online fax services that offer affordable subscription plans. If you do not want to pay for a subscription, there are pay per fax services. With the latter, you only pay for the total number of pages faxed. There's no need to worry about cancellation charges or recurring subscriptions.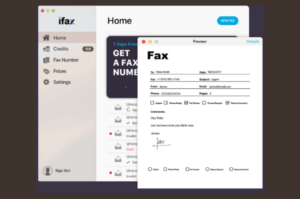 Stores with Fax Service vs. Online Fax Services
Stores that have fax service are usually one-stop business shops. It's best to go to these places if you are running other errands. For example, you could go ship something at UPS then bring your documents along so you can also get them faxed. This way, you'll accomplish two things in just one go. No time wasted.
If you're looking for a convenient way to send a fax at home, then an online fax service would be a better option. When you have a fax service that uses the Internet, sending and receiving fax documents become hassle-free.
With an online fax service, no need to go to the nearby Staples or Office Depot to fax. You can even fax while sitting comfortably on your couch! It effortless gets your faxing tasks done! There's also no need for a fax machine. Just fax straight from your computer or mobile fax app.
Using an online fax service gives you an advantage. Instead of getting stuck in traffic while driving to a nearby store with fax service, you can just fax it online. It's so conveniently simple! No-hassle.
Final Thoughts
Your nearest Walgreens may not have a fax service, but there are still plenty of stores that do! Therefore, it would be best to search for other stores with fax services.
Another good option would be to try online fax services. By choosing to use an online fax service, you can fax without the need to go to the nearest UPS or Staples. Just send or receive fax via the Internet using your computer or mobile fax application.
No Walgreens Fax Service Near You? Fax It Online with iFax Pay Per Fax!
Send and receive fax anywhere you are in the world! No fax machine is needed. No hidden setup charges with 24/7 customer support. Send a fax using iFax today! Click here to get started.
fax near me
fax nearby
fax service near me
internet fax services
walgreens
walgreens fax