Though the fax machine has long since been rendered an obsolete piece of technology, already replaced by email, PDF readers, and even the camera or scanner in your phone, faxing itself is going strong—  even increasing in popularity, with governments and businesses. This is probably why you find yourself still having to send faxes online.
With the best internet fax service , you enjoy both the security of sending a fax document and the speed of convenience of being able to send said document anywhere from your laptop or mobile device. In this article, we'll be covering the benefits of sending fax and going through how to avail of internet fax services.
Can a fax be sent over the Internet?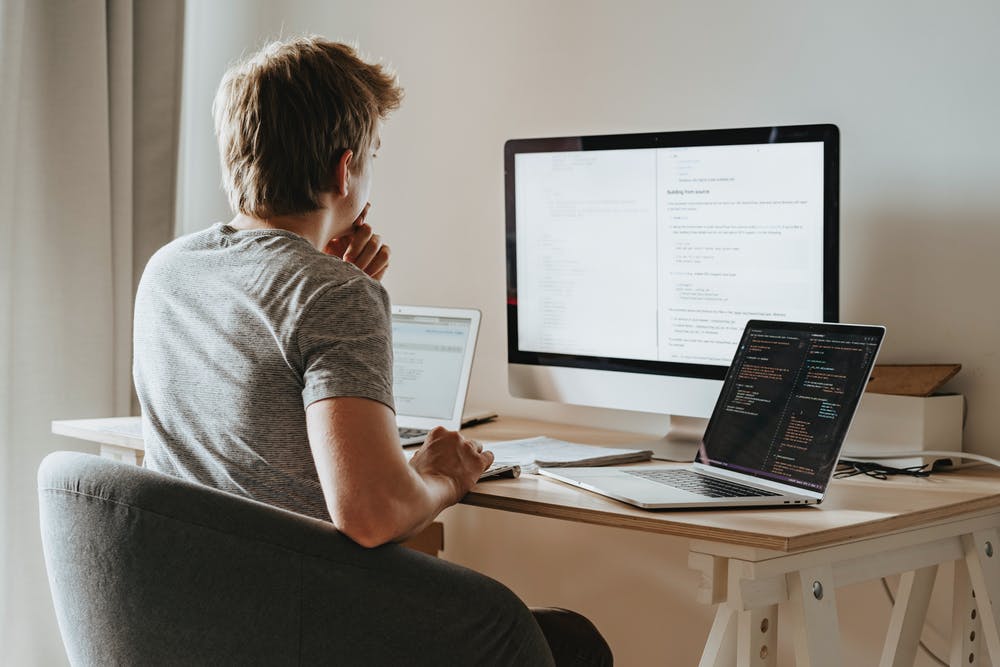 You may not realize, but millions of people, from employees to businesses, communities, and even governments, send millions of faxed documents everyday. Because of online fax services, faxing is more accessible to people than ever before, mobile devices long having taken the place of bulky fax machines, even increasing its use in offices everywhere. 
Businesses, even governments, use internet faxing services often. It is especially popular in major sectors like health care, manufacturing and financial services. These are the benefits that you enjoy when you send a fax:
Security is actually one of the main reasons for faxing's continued popularity. Sending an email with sensitive information still comes with its own risks, including getting your account hacked, receiving uncertified messages or attachments with malware. 
These risks are amongst the reasons why it took so long for emailed electronic signatures to be given legal power. In the United States, faxed signatures became legally accepted only  in the late 1980s and 1990s. 
Though web fax services use internet connection, it's still a safer way of communicating because they use a private, secure connection to send messages as well as individual, unique fax numbers.
Internet fax services allow you to send secure faxes from any mobile device or laptop, so you don't need to invest in a clunky fax machine, which can already run anywhere from $50-$500 depending on what features your model has, or ink to send your documents. 
Most services are cloud integrated so you have the option to use the scanner in the fax app or to import documents from storage drives. You also have the option to send faxes via email if either you or your recipient are on the go.
Many internet fax services also carry an electronic signature, depending on which plan tier you've subscribed to, of course. You don't need to print out a document just to sign it, you can easily affix your digital signature to a document from wherever you are. 
Affordable Pricing and Intuitive Interface
When canvassing for different fax app services, you'll come across a variety of plans depending on your needs—some services even differentiate between the needs of individual customers and corporate customers, crafting their plans accordingly.
Make sure to check out the different features that come at various price points to see which suits your needs. You also have the option to avail of a free trial so you can experience all the features before making a decision.
Since most online fax services are available on both browser and app, it's also worth noting that the user interface for these services are certainly more intuitive and easier to figure out than operating a physical fax machine. 
A lot of the guesswork is taken out of the process, and you're prompted every step of the way by the app, leaving no room for doubt that you're doing it right. Lastly, internet fax services also arrange your documents for you, so you can easily see where your outgoing and incoming documents are.
Use internet fax service with iFax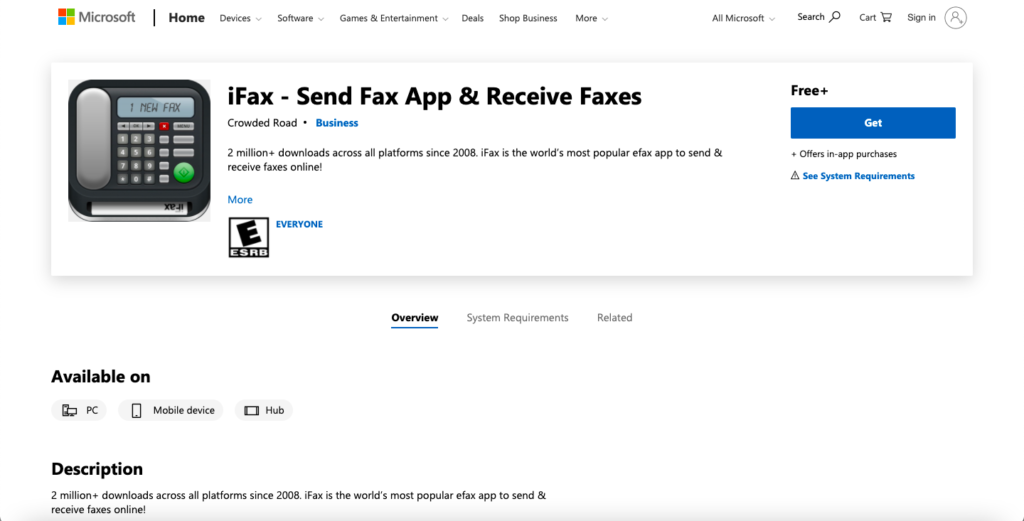 Consistently ranked as one of the highest growing business apps on all major app stores, iFax has more than five million users and is one of the best online fax services for its price. To get started sending faxes using a web browser, follow these steps:
Go to the best internet fax service and register a new account. You'll be prompted to sign up using any valid email address or social media account. 
Once your account is created, you can choose which subscription plan you'd like to avail for or you can opt for the 7-day free trial.As mentioned earlier, most internet fax services have an intuitive interface that's easy to figure out. 
Pick your subscription or opt for the 7-day free trial, you'll see your dashboard where you can view all your incoming or outgoing documents as well as your settings. 
Click 'New Fax' and a fax cover sheet will appear. Fill in all the necessary fields. Make sure you know the international fax number of the recipient to ensure that the document is sent only to them. 
When your fax cover sheet has been filled out, you can proceed to attach any document from your mobile device or laptop as well as cloud storage. 
Click 'Send' and then 'Continue' when you see the confirmation message pop up with your expected delivery time. 
iFax also lets you alert the recipient via email to expect an incoming fax. Simply enter their email address and let iFax take care of the rest.
Try the iFax website today and find out why it has been trusted by over 5 million users, including many of the world's leading brands, since 2008.