In today's digital age, it's easy to assume that faxing is a thing of the past. But believe it or not, many businesses still use fax as a primary means of communication. While email and other digital channels have become more prevalent in recent years, faxing is still a secure and reliable way to send important documents.
But do fax campaigns work for reaching your target audience? This blog post explores the pros and cons of using fax as a marketing channel. It will also help you determine whether a campaign through fax broadcasting is right for your business.
Table of Contents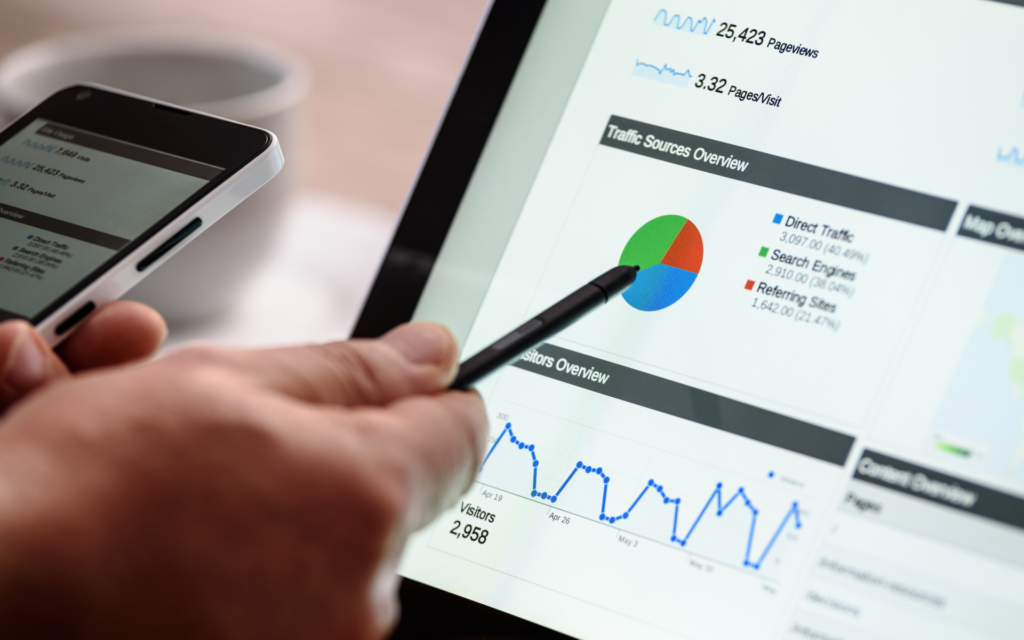 Do Fax Campaigns Work For Businesses Today?
Before diving into fax campaign effectiveness, we must first define the term. Simply put, a fax campaign is a marketing effort designed to target and communicate with specific groups or businesses.
This marketing channel typically involves creating promotional materials such as flyers and brochures to propagate a larger message. With fax broadcasting, your online fax service can make this process quicker and easier, similar to the efficiency of email marketing.
Online fax services like iFax allow users to send and receive faxes electronically in addition to legacy fax machines. These services are convenient if you don't have access to a fax machine.
Fax advertising and fax marketing campaign methods can be effectively used in tandem. You can use powerful fax broadcasting features to target industries where fax remains crucial. These big businesses typically operate in healthcare, finance, construction, and real estate. Combined with other proven techniques, fax campaigns can still work as an additional component in a healthy marketing practice.
In a modern business landscape dominated by digital channels, fax campaigns might not be the primary focus of your marketing strategy. However, for specific industries and demographics that respond well to this form of communication, fax marketing can provide a unique touchpoint that sets your marketing campaign apart.

Typical Fax Marketing Success Rates
Do fax campaigns work as a valuable way to reach a specific audience? Yes, and the way it works might surprise you.
Why? Faxes typically have a higher open rate than email or SMS. That means recipients may read and absorb them more than other ads from other channels.
However, mounting a traditional fax marketing campaign comes with several challenges. You have to get around to managing costs, building a high-quality fax list, and figuring out your analytics.
Thankfully, online faxing has made it easier to manage documents effortlessly. Online services today offer faxing from your smartphone or desktop at affordable per-page costs. They also provide comprehensive tracking functionalities for better feedback.
Of course, producing enviable fax marketing success rates may be as challenging as before. Despite the convenient advantages of online faxing, you still have to execute a sound game plan. Doing that means following best practices that are continuously evolving.
It also means employing other marketing techniques to form a well-rounded strategy. Fax campaigns work best alongside different approaches, such as email marketing and SMS. You'll see the most success with fax if you implement synergistic processes.
Comparing Fax Campaigns With Other Marketing Techniques
Fax campaigns use contact lists to promote products or services to many people at once. Many marketing experts recommend using fax alongside similar techniques. These include:
Email marketing
This involves sending emails to a list of subscribers to promote a product or service. Email marketing can be more efficient and cost-effective than traditional fax campaigns, as it allows for more targeted messaging and the ability to track and analyze results. However, with an online fax service, you can leverage existing contacts to supplement email ads with fax.
Direct mail marketing
This method uses physical mail, such as brochures or postcards, to reach a list of addresses and advertise a product or service. Direct mail marketing can be more expensive and time-consuming than other methods, but it can also effectively reach a specific target audience. Like faxing, snail mail has become an underrated tool with proven advantages.
Telemarketing
This practice includes calling or messaging potential and existing customers to publicize a product or service. Telemarketing can help you reach large groups of people in relatively little time. But it can also be intrusive and lead to adverse reactions from your target audience.
Overall, fax campaigns can still bring results as part of a multi-faceted approach. As mentioned before, you must consider several best practices to ensure the success of any fax campaign.
How to Maximize Fax Campaign Effectiveness
Fax campaigns can effectively reach specific audiences, but it's essential to consider these factors when using fax as a marketing tool.
Consider your audience
First, consider the audience you're trying to reach. A fax campaign may be most effective if your target audience is likely to use fax as a means of communication. For example, fax is still commonly used in some industries such as healthcare and finance. So, a fax campaign might be a good fit for a business targeting these industries.
Consider following up with recipients who have expressed interest in your product or service to provide more information or answer any questions they may have. Create a well-researched targeted list, and you're more likely to get the desired results.
Create good content
It's also important to consider the content of your fax campaign. If you're sending a marketing message, ensure it is clear, concise, and relevant to your target audience. Use bullet points or numbered lists to highlight key points and make the information more easily digestible.
You also have to use a clear, professional font and layout to make your fax look more professional and trustworthy. In addition, consider including a call to action and contact information so that recipients know how to get in touch with you if they are interested in your products or services.
Integrate other marketing channels
Consider using fax campaigns with other marketing channels, such as email or social media. Try faxing promotional materials that include information on your website or social accounts. This action can help widen your audience and drive traffic to your other properties.
Additionally, you can use fax campaigns with SMS marketing or direct mail campaigns. Experimenting with different techniques will help your business over the long term. You'll discover which methods provide the best value-over-effort ratio so you can double down on what works.
Leverage analytics
Use analytics tools to track the performance of your fax campaigns. This step will help you determine whether you're on the right track. If you're stuck somewhere, you can find out what's not working and make corresponding adjustments.
When done progressively, analytics improvements can help you make the most out of fax marketing. It can become valuable to your overall marketing strategy if you invest the necessary time and effort in crunching the numbers.
Legal Requirements for Fax Campaigns
There are several legal requirements that businesses should be aware of when sending faxes as part of a marketing campaign. These include:
The Telephone Consumer Protection Act (TCPA) regulates the use of fax machines and other automated dialing systems for marketing purposes. Under the TCPA, businesses may not use these systems to send unsolicited faxes to individuals or companies without their prior express consent.
The CAN-SPAM Act polices the use of email for commercial purposes. It mandates businesses to include specific information in their emails, such as a valid physical postal address and an opt-out mechanism. Some provisions of the CAN-SPAM Act also apply to legacy and online faxing.
In addition to federal regulations, state and local laws also subject businesses to different limitations. These laws can vary widely, so it is crucial to be familiar with the specific requirements in your state or locality.
International laws come into play when you deploy fax campaigns in other countries. Each state enforces different rules, so be prepared to comply with a long list of requirements.
To successfully navigate through the complex landscape of fax marketing laws, consider working with reputable fax marketing services. These services can guide you through the necessary legal requirements and best practices, ensuring that your campaigns are both effective and compliant.
It is important to note that these legal conditions protect consumers from unwanted or intrusive marketing communications. Your business can ensure compliance by carefully reviewing the relevant laws. You may also seek legal advice before sending faxes as part of a marketing campaign.
How to Use iFax for Successful Fax Campaigns
iFax is an industry-leading electronic fax service that makes managing fax campaigns effortless.
With the broadcast fax feature, iFax allows users to send faxes to targeted lists. A wealth of security and customization features give iFax an edge in providing a streamlined and professional user experience.
Follow these steps to start using iFax to boost your business:
1. Sign up for an iFax account
Use your email address or Google account to sign up with iFax. You must provide basic personal and payment information. The Free plan will let you send up to five fax pages per month.
2. Upload your marketing materials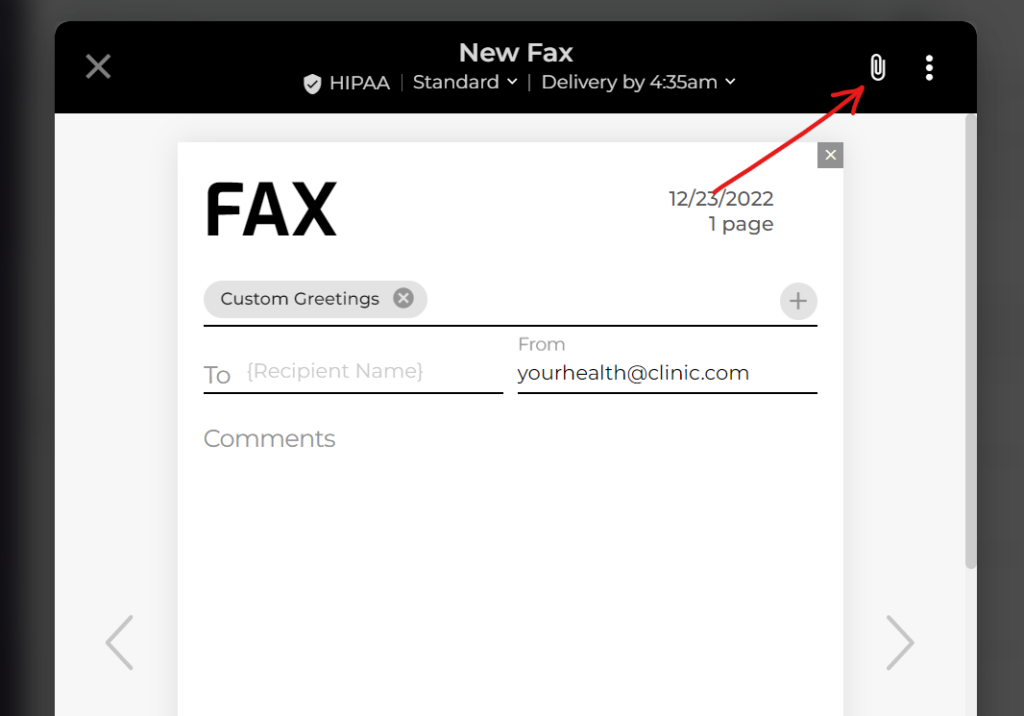 Once you have an account, you can upload the promotional documents you want to send via fax. These may include flyers, brochures, press releases, and other promotional offers. Use PDF for maximum quality and compatibility.
3. Compile a list of fax numbers
You will need to have a list of fax numbers for the recipients of your fax campaign. You can create this list manually or use a third-party list provider to obtain fax numbers for a specific target audience.
4. Send your faxes
Once you have your marketing materials and fax numbers ready, you can use iFax to send your faxes. The fax blast feature will let you select multiple recipients from your list and send uploaded marketing materials. You can also create custom cover pages for an added professional touch.
5. Track campaign results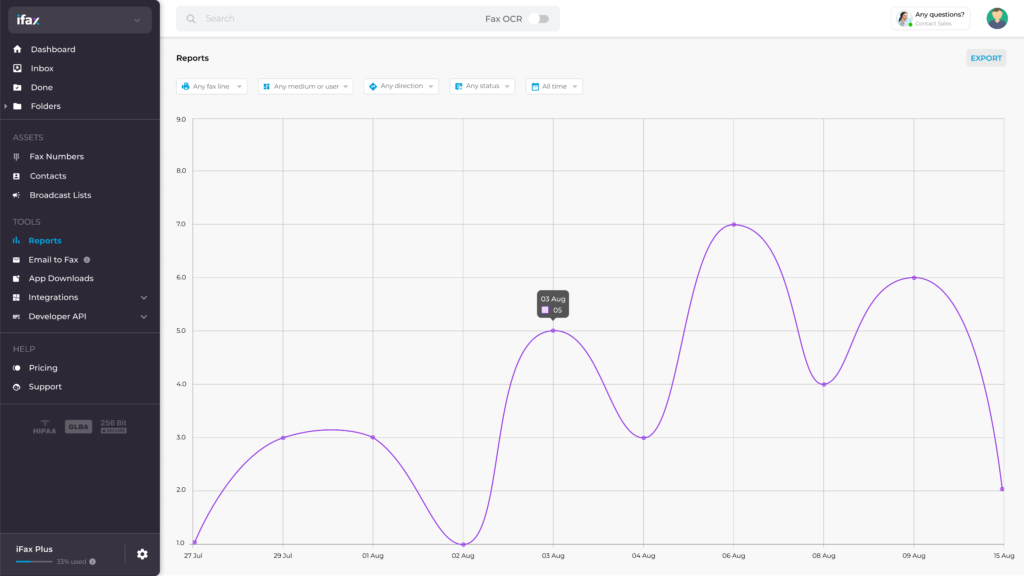 iFax uses a variety of metrics to track fax information. Among other features, it lets you see the number of successful and failed transmissions. It also provides data on confirmed receipts and open rates. Use this knowledge to improve your subsequent campaigns.
In summary, fax campaigns can still be a valuable marketing channel for dealing with specific businesses. However, remember that fax alone may not be as effective as other digital channels in today's digital age. While fax can offer a high open rate and professional image, it has a few limitations. The challenge of building a viable fax list, optimizing costs, and generating analytics could all pose risks.
You can jump over these drawbacks by using iFax. Its user-friendly interface empowers users to reach more people fast. The comprehensive tracking platform also enables quality data management. In addition, security features like HIPAA compliance and 256-bit encryption give iFax users more peace of mind.
Get started for free and make fax campaigns work for your business today.
fax advertising
fax campaigns
fax marketing