Enabling your patients to safely and easily access their health information is paramount to delivering the best quality care and enhancing provider-patient communication. However, it is common for several healthcare organizations not to know how to go about it. Unbeknownst to many, there are plenty of options available to share on-demand patient information that's secure and HIPAA-compliant.
Integrating a health information system (HIS) into your practice can help you manage healthcare data more efficiently and effectively. In this article, we will take a closer look at how this can help you improve data accessibility, especially when it comes to on-demand patient information.
Table of Contents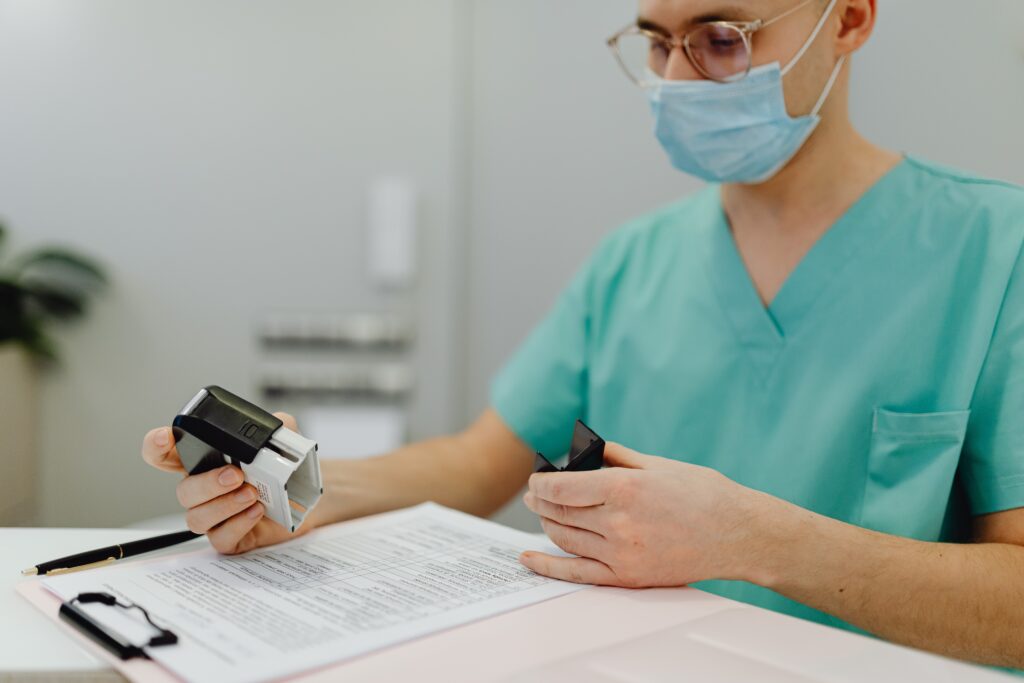 What is a health information system?
A health information system is a broad term that refers to a system that collects, processes, stores, manages, and disseminates on-demand patient information and healthcare data, among other things. The HIS streamlines the healthcare processes and, in turn, improves patient outcomes.
Moreover, having a HIS integrated into your practice can save you quite a lot of money. It eliminates other operational expenses like transcription and prevents you from incurring fines and penalties due to human errors. Additionally, simplifying the process of on-demand patient information reduces practice inefficiencies, which result in more savings.
What are the different kinds of health information systems?
There are about seven different kinds of HIS you can use for your practice today. Of course, as technology continues to evolve and the needs in the industry are ever-changing, there will be newer ones that will come in the future.
But for now, let's take a look at the ones commonly used in healthcare organizations and facilities.
Electronic Health Record (EHR)
Sometimes referred to as Electronic Medical Record (EMR), these two platforms are mainly used for tasks that deal with processing a patient's health history, including fulfilling requests for on-demand patient information from other healthcare practitioners.
Patient Portals
This type of HIS is specifically designed to provide patients with easy access to their health information. Once the patient has access to this portal, they will see all the data concerning his medical history, such as previous lab results, medications, and diagnosis. A patient can also use this to book an appointment.
Practice Management Software
What this platform does is that it automate specific tasks in your day-to-day process. It manages your schedule, billings, and other administrative tasks that are relatively time-consuming. Regardless of the size of your practice, this is one of the ultimate tools you need to have.
Master Patient Index (MPI)
A master patient index is a system that connects separate patient records across databases. This is an extremely useful tool to minimize claim denials as it prevents any duplication of patient records and on-demand patient information.
Pharmacy Management System
Healthcare workers face quite a few challenges in writing prescriptions and administering medications. The good news is most of these common dilemmas can be sorted by using this system, which organizes and maintains medication processes.
Remote Patient Monitoring (RPM)
Better known as telehealth, RPM makes it easier for healthcare professionals to take care of their patients, especially those requiring post-discharge care. What this tool does is that it gathers relevant data from any mobile medical device and sends it directly to healthcare professionals.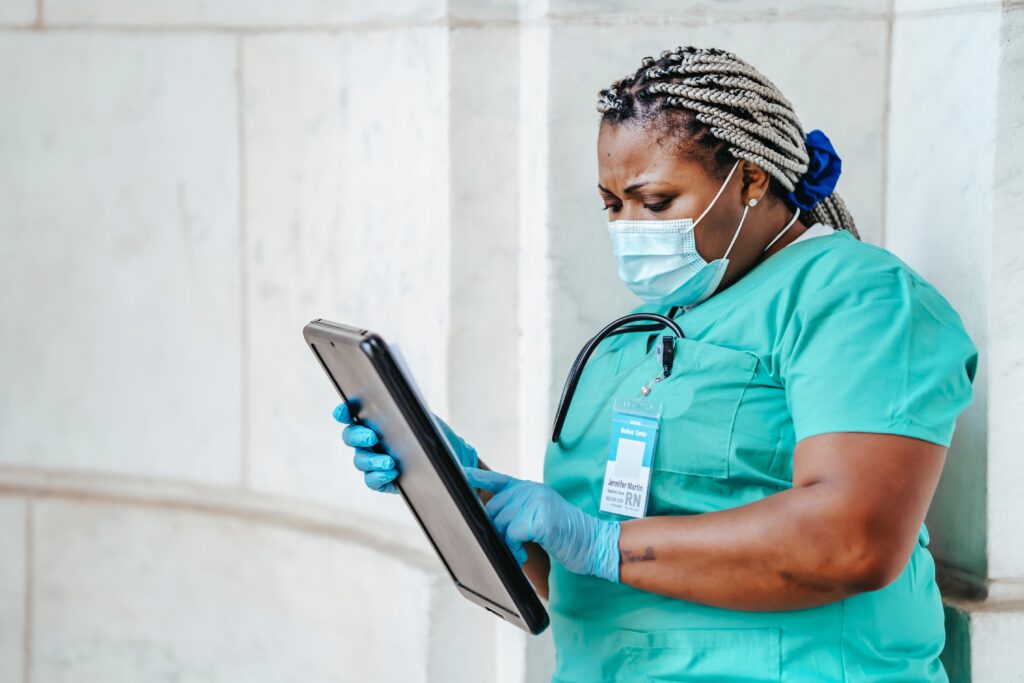 How can HIS help you with on-demand patient information?
Now that we've discussed in detail the basic things you need to know about HIS, let's discover how this can help you with on-demand patient information.
Aside from streamlining the process, HIS can also help you enhance collaborative care between you and other healthcare professionals. It provides a smoother communication channel to ensure better continuity of care. Sharing or requesting on-demand patient information can literally be done with just a touch of a button.
Regarding a patient's access to their health data, the Patient Portal system allows better accessibility. Many providers these days offer intuitive portals that are packed with amazing and helpful features. Aside from easily getting their hands on on-demand patient information securely, patients can also request prescription refills and revisit doctor's notes and summaries.
What is another way to improve the accessibility of on-demand patient information?
Aside from investing in any form of health information system, you should also integrate an online faxing solution into your current practice to improve the accessibility of on-demand patient information.
Unlike other means of communication like email, online faxing offers far more robust security measures to ensure the safety and privacy of your data. Most providers use end-to-end encryption that significantly reduces the risk of data compromise. To add to that, this method of document sharing is also HIPAA compliant, which makes it the ideal tool to transmit on-demand patient information.
Online faxing also generate audit trails. You can quickly run queries on sent and received faxes. You will also receive real-time notifications and confirmation of any transmissions. Both these features can come in handy when you're archiving data.
The portability and mobility of online faxing is another reason this is a must-have tool if you want to improve data accessibility. Nowadays, you can fax from anywhere using your computer and mobile phone. There's no need for a dedicated phone either. As long as you have an internet connection, you can send and receive faxes.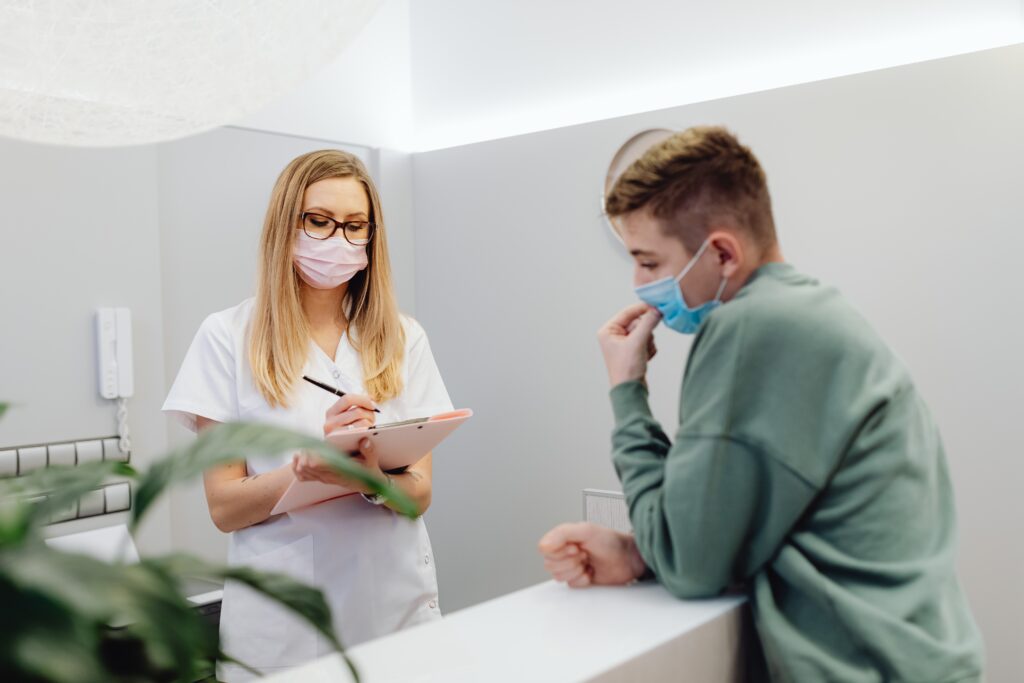 Share on-demand patient information using iFax!
For your online faxing needs, choose iFax! Having been in the industry for over ten years, iFax is the number one choice for online faxing solutions trusted by over five million users. You can enjoy a host of top-notch features such as programmable fax API, OCR and email to fax capabilities, e-signature integration, and military-grade 256 AES encryption.
iFax also boasts a simple yet intuitive interface that makes online faxing even more accessible and seamless. Their cross-platform faxing solution allows you to fax from your Android or iOS smartphone or your Mac or Windows computer.
Enjoy all these and more for as low as $8.33 a month.
ehr
emr
health information system
HIS
on-demand patient information